Welcome to DU!
The truly grassroots left-of-center political community where regular people, not algorithms, drive the discussions and set the standards.
Join the community:
Create a free account
Support DU (and get rid of ads!):
Become a Star Member
LiberalArkie
LiberalArkie's Journal

LiberalArkie's Journal

May 31, 2016

The turnout for Hillary will be an average number of Democratic party voters turning out.

The turnout for Trump will be an average number of Republican party voters turning out plus a number of rightwing people who have never voted before.

The new people that voted for Bernie in the primaries that have never voted before will go back to the status of "non voting Americans" which is usually around 40% of Americans.

April 26, 2016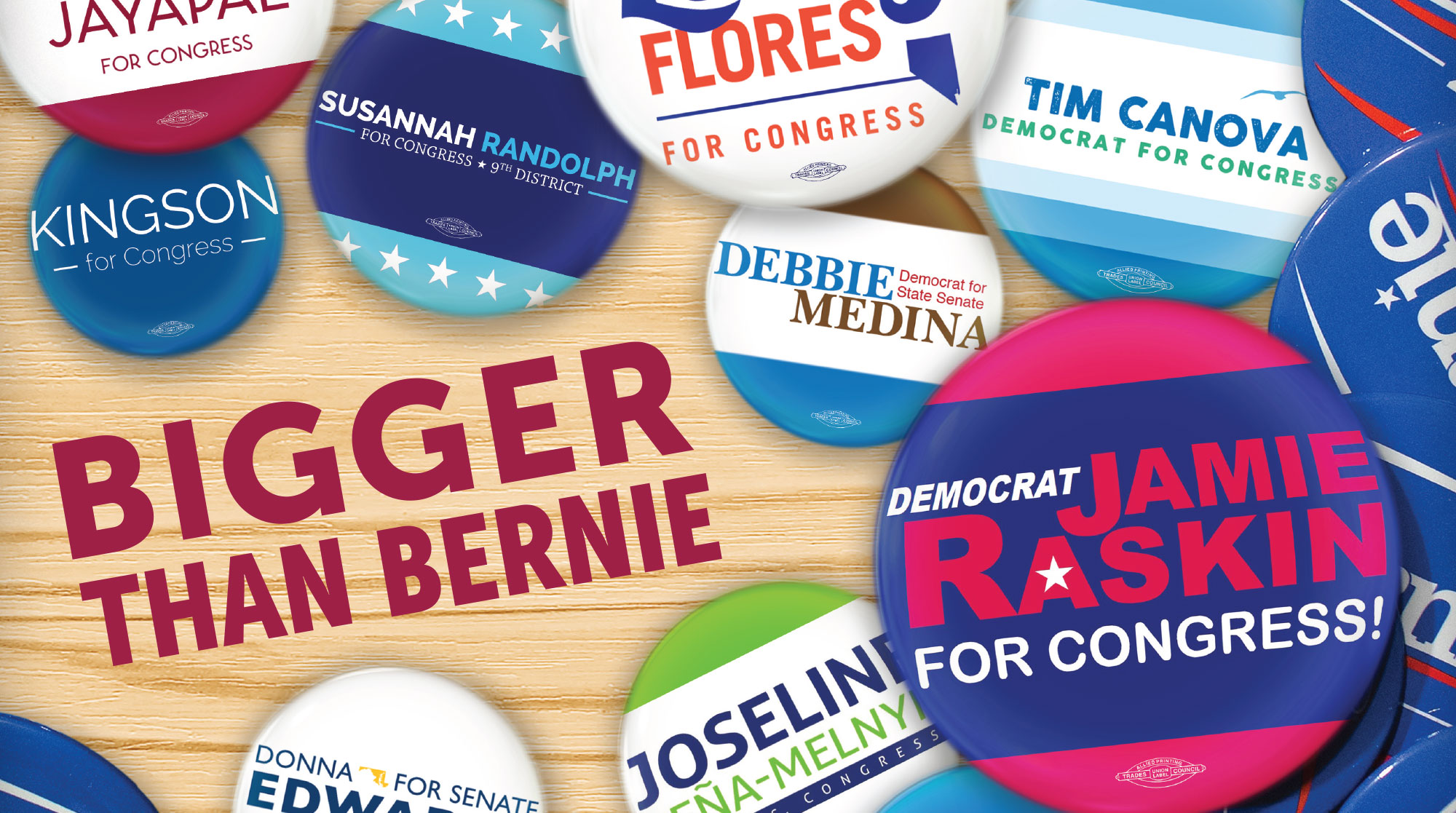 "TODAY," BERNIE SANDERS BOOMS IN HIS MONOTONE SHOUT, "we begin a political revolution to transform our country—economically, politically, socially and environmentally." He marks each beat with his right hand, as if conducting with an invisible baton. Behind him, a lone seagull flaps its wings as it flies across Lake Champlain. The crowd of 5,000 that has come to Burlington, Vt., on a sunny afternoon in May to witness Sanders' official campaign announcement breaks into a cheer.
At the time, it was easy to dismiss talk of revolution as the rallying cry of a 74-year-old democratic socialist who clings too dearly to memories of the 1960s. Eleven months and more than six million votes later, Sanders' call for revolution is harder to ignore.
But what, exactly, would this political revolution look like? It's not hard to imagine Sanders marching in the streets with the masses—he's walked plenty of picket lines, most recently alongside Verizon workers in New York City last October—but that's not the revolution he's calling for. For Sanders, political revolution means shifting control of American politics away from corporate interests, convincing non-voters to go to the polls and attracting white working-class voters back to the Democratic Party, all while moving the party left enough to embrace democratic socialist policies.
A political revolution of that kind is going to require two things: a wave of candidates committed to a bold set of progressive ideas and a mass of voters with the political will to elect them. There's evidence both of these are already here.
Snip
http://inthesetimes.com/features/bernie_sanders_democrats_political_revolution_candidates.html
Note: This is a repost of
http://www.democraticunderground.com/10027780217
This discussion thread was locked as off-topic by one_voice (a host of the General Discussion forum). If you believe this was done in error, please contact one_voice to appeal.
February 29, 2016

Wade Rathke: Chief Organizer Blog
Founder of ACORN, Chief Organizer at ACORN International, Author of Citizen Wealth, Global Grassroots and The Battle for the 9th Ward.
Montreal It wasn't a surprise that Halter lost against Senator Lincoln in the Arkansas Democratic primary the other day. He had been running a "come from behind" effort from the beginning against a well financed incumbent in a conservative southern state. His win was always unlikely when ballots were really cast. It certainly wasn't a surprise when Lincoln ran hard against Washington, outside interests, and, particularly unions, since she had been clear that she was a Democrat in name only and a strident voice for farm and business interests over anything else, which is how she got in this fight in the first place.

In politics the rule has always been don't slap the bear unless you are able to kill it, and in this case for those of us who have worked in Arkansas and care about its people and politics, a bad bear is now running hard and the setback for working people in the state will be a long time recovering. It's not the first time though, and that brings up the huge disappointment of seeing former President and ex-Arkansas Governor Bill Clinton once again riding the anti-union horse in Arkansas after having kept it in its stall back in the paddock in Hot Springs for decades.

As always, you know and I know, he knew better, but just couldn't help himself given the crowd he keeps now in the high air of world leaders, big business, and philanthropy, where money is the only marker. Obama and Clinton supported Lincoln of course, but that doesn't mean you have to wallow with the pigs in doing so.

Reading quotes by old friends like Ernie Dumas, the reportorial dean of Arkansas politics now, and Alan Hughes, who has led Arkansas labor for many years, made it impossible not to remember when Bill Clinton broke the hearts and for many decades the back of organized labor in Arkansas in the bitter contest to repeal the anti-union, so-called right-to-work law in the 1970's. Bill Becker, Hughes successor, had set up the petition campaign to repeal right-to-work for years. He finally got the support from the national AFL-CIO and some of the international unions when he was able to say that he had locked down hard the commitment from Bill Clinton, then governor and running for re-election every two years, that he would not only support the repeal but campaign for repeal in his own contest. Everyone helped get the signatures and the measure made it to the ballot. It really looked like we had a shot, and then deep into the campaign, Clinton reneged on the tarmac of the small airport in Fort Smith, as Becker told me and many others the story many times, and said he just "couldn't do it," and at best would be neutral. Painfully the repeal effort lost, and Clinton's desertion was a critical factor, if not the most important reason.
Snip
http://chieforganizer.org/2010/06/11/clintons-anti-union-rant/