Welcome to DU!
The truly grassroots left-of-center political community where regular people, not algorithms, drive the discussions and set the standards.
Join the community:
Create a free account
Support DU (and get rid of ads!):
Become a Star Member
Arkansas Granny
Arkansas Granny's Journal

Arkansas Granny's Journal

August 24, 2014

The poor little thing was about 4 weeks old, emaciated, flea encrusted and covered with flies (and their eggs). I brought him in, bathed him, offered him food and water and prepared a warm place for him to die. To my surprise, he survived!

[URL=
.html][IMG]
[/IMG][/URL]
This was taken a few days after I found him in late June. Not much to look at.

[URL=
.html][IMG]
[/IMG][/URL]
This was taken in late July. Still a little ratty looking, but getting better.

[URL=
.html][IMG]
[/IMG][/URL]
This was taken a few days ago while we were enjoying a little time on the front porch.

Gone are the icky eyes, the picket fence backbone and washboard ribs. Did you notice that shiny coat, those bright eyes and how muscular he's getting? He is developing a real personality, too, full of piss and vinegar, but still a lovey when it suits him. I've had to introduce him to the squirt bottle when he gets a little too rough, but he's learning. My legs look like I've been running through a briar patch bare-legged, but I'm healing. He sleeps with me every night and has learned that sleeping on my face is not allowed, but other than that, I make a pretty good cat bed.

I had initially named him Critter, but I found myself calling him Boogie (as in the Full Tilt variety) so often that he has had a name change. And just like a kid, when you buy him a new toy. . . .

[URL=
.html][IMG]
[/IMG][/URL]
And all he wants to do is play with the box.
July 3, 2014
It's been about a week since I posted anything new. Critter continues to thrive. He's eating dry kitten food along with the wet food and is using the litter box consistently (yay), although he doesn't have the hang of covering up yet. He's alert, playful and affectionate. When I wake up in the morning and when I get home from work, he's waiting for me.

He has gained some weight, his backbone doesn't poke up and feel like a picket fence anymore. I can't let him sleep with me yet because he wants to lay on my face. We'll work on that. When I hold him, he wants to maintain skin contact.

It's hard to get a picture of him awake because he's always moving.

[URL=
.html][IMG]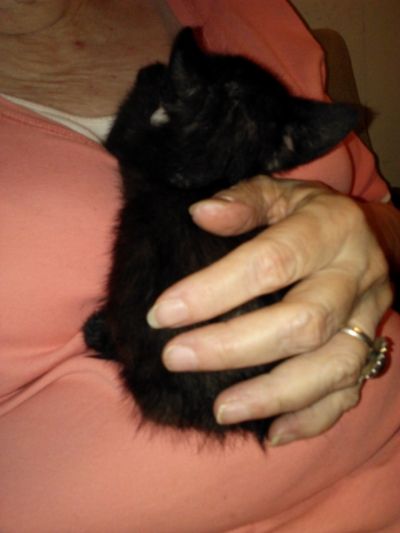 [/IMG][/URL]
As you can see, he's still pretty small.

[URL=
.html][IMG]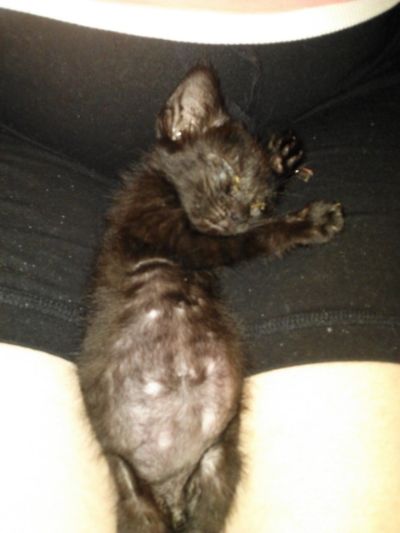 [/IMG][/URL]
His coat is still a little rough, but his belly is nice and rounded now.

[URL=
.html][IMG]
[/IMG][/URL]
Checking out the new kitty cube.
January 19, 2014
http://www.wvgazette.com/News/201401170030
CHARLESTON, W.Va. -- Freedom Industries, the company that fouled thousands of West Virginians' water with a chemical leak into the Elk River last week, filed for Chapter 11 bankruptcy Friday.
Freedom owes $3.6 million to its top 20 unsecured creditors, according to bankruptcy documents. The company also owes more than $2.4 million in unpaid taxes to the Internal Revenue Service, and the IRS has placed at least three liens on Freedom's property, demanding payment.
The unpaid taxes date back to at least 2000, according to a lien filed in 2010.
Under the bankruptcy code, Chapter 11 permits a company to reorganize and continue operating.
The filing also puts a hold on all of the lawsuits filed against Freedom Industries. Since the leak last week, about a mile and a half upriver from West Virginia Water American's plant in Charleston, about 25 lawsuits have been filed against Freedom in Kanawha Circuit Court. The company also faces a federal lawsuit.
more at link
Profile Information
Gender: Female
Hometown: Arkansas
Home country: USA
Member since: Thu Jan 13, 2005, 03:13 PM
Number of posts: 31,349