Mon Nov 11, 2019, 05:59 AM
Judi Lynn (136,684 posts)
Crowd mobilization in La Paz against the coup in Bolivia
Google translation:
Crowd mobilization in La Paz against the coup in Bolivia
While the right tries to move forward with the removal of Evo Morales, millions of Bolivians take to the streets to defend democracy
NOVEMBER 9, 2019 | 16.04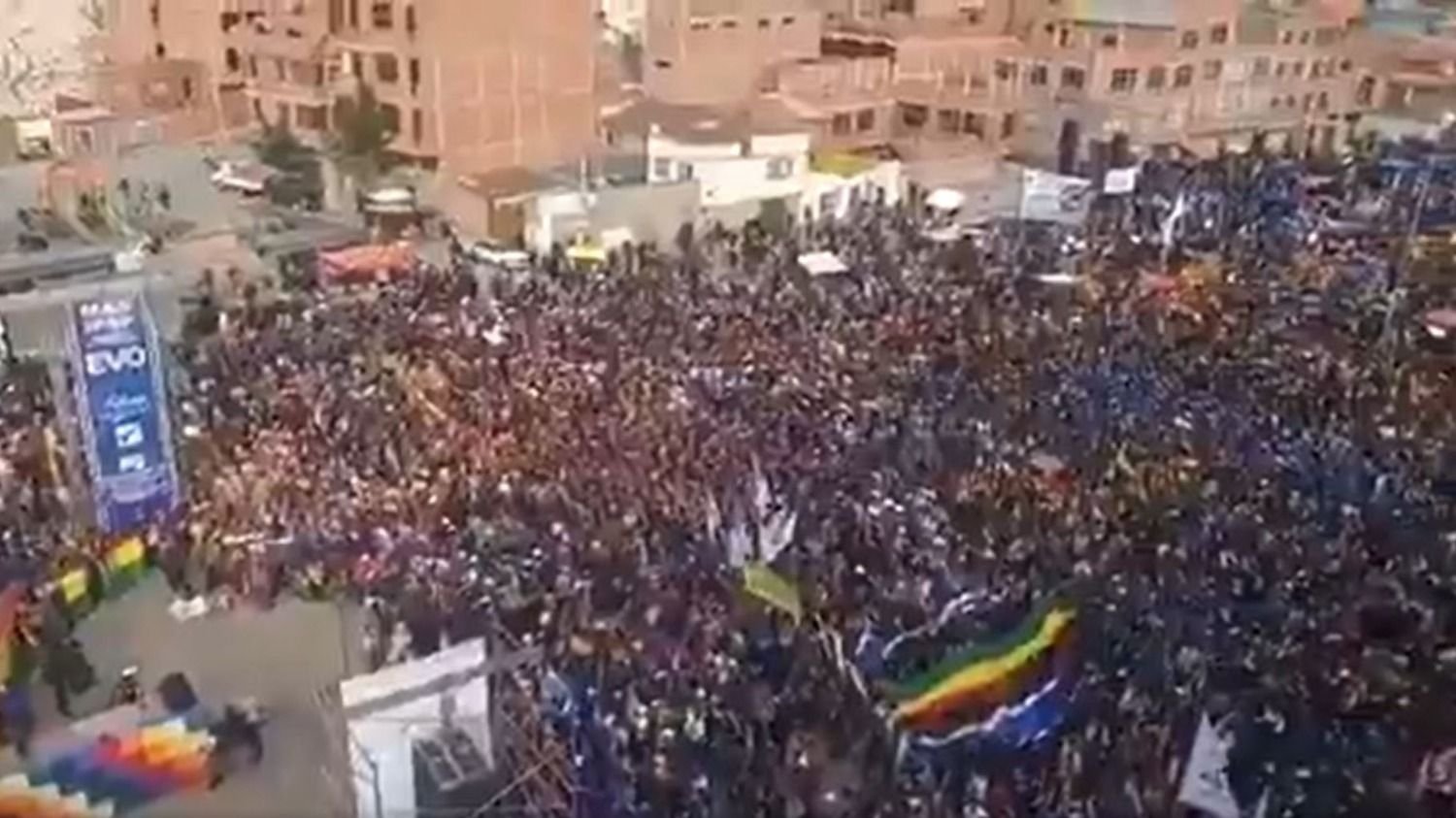 Thousands of people marched through the streets of La Paz to peacefully demand the continuity of the elected president Evo Morales and to condemn the attempted coup d'etat that is being lived in the neighboring country. The police and the armed forces advance in the mutiny and also march.
Morales denounced before the international community the antidemocratic onslaught that puts at risk the institutional stability of the country and asked the population to march peacefully.
" Sisters and brothers, our democracy is at risk due to the coup d'etat that violent groups have launched that undermine the constitutional order. We denounce this attempt against the rule of law before the international community," he wrote in his Twitter account.
He added: " I call on our people to peacefully take care of democracy and the CPE to preserve peace and life as supreme goods above any political interest. The unity of the people will be the guarantee for the welfare of the Fatherland and social peace. ".
The virtual complaint occurs after, last Friday, Morales pointed against the opposition that, supported by foreign interests, is preparing a violent coup d'etat that could take place between the weekend and Monday .
From the surroundings of the reelected president they denied the supposed "official audit" that would indicate that the electoral process was "vitiated of nullity". "What they have done is not an audit, it is a sampling that is part of the operation of the coup. By the end of the audit there are about five days left ," a leader of the Movement to Socialism, the party led by Evo , told El Destape Morales and that in the elections of Sunday, October 20, he obtained more than 10 points of difference over his competitor, Carlos Mesa, of the Citizen Community.
https://www.eldestapeweb.com/nota/multitudinaria-movilizacion-en-la-paz-contra-el-golpe-en-bolivia-20191191640?fbclid=IwAR0vjtxdLZb8Uonl-mzO1F6ZNkhyGGhs5YEMV3l05gGB2dJK01Wo61SRH2E
0 replies, 279 views