Sat Dec 29, 2018, 11:07 PM
regnaD kciN (25,204 posts)
2018 - A Look Back
Those who have been around for some time here know that I make a point of posting an annual retrospective. I set myself two constraints on the photos I choose:
- Only one photo per month. (I'm making a single exception to this one here, but for good reason, as you shall see.)
- None of the included photos can have been posted to DU before.
In
January
, I took several photo trips to Snoqualmie Pass for winter shooting, as documented in other posts here. Among all the standard snow-covered-forest images, I took the time to record the bright yellow of a parked snowplow in the middle of a blizzard.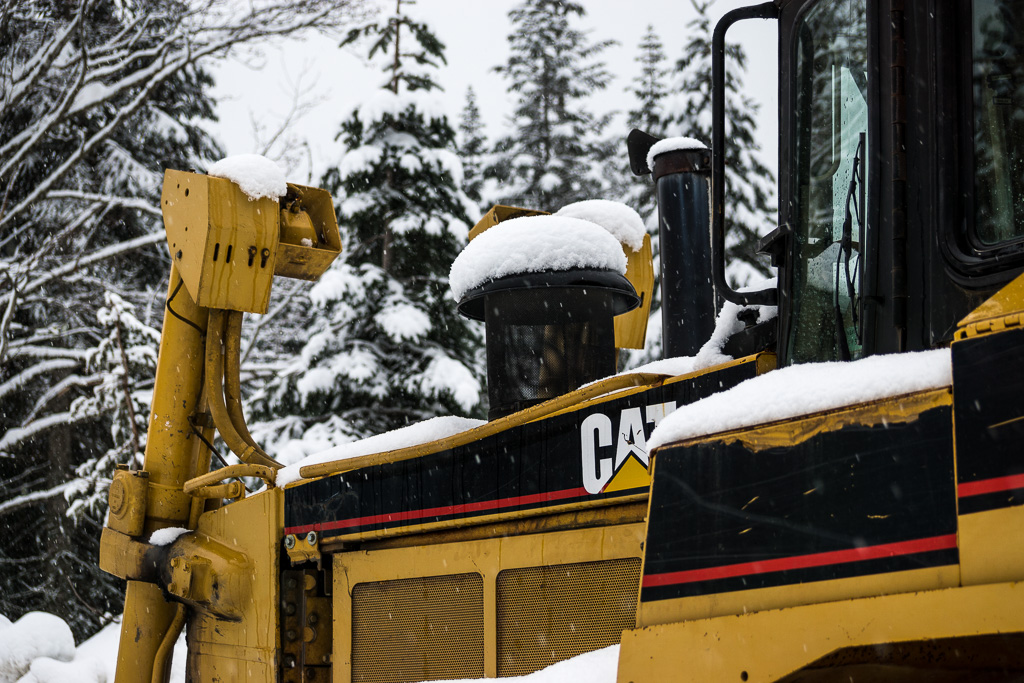 February
took me to the northeast corner of Mount Rainier National Park, where I captured this image of forest textures.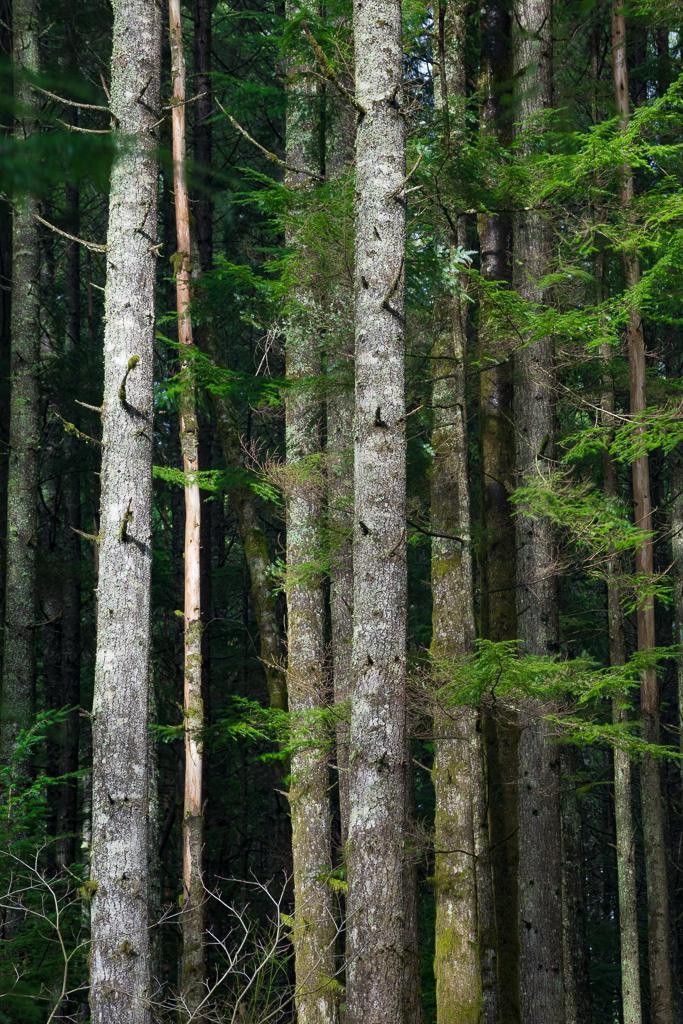 In
March
, I took a break from daffodil shooting in the Skagit Flats to visit Rosario Beach for sunset.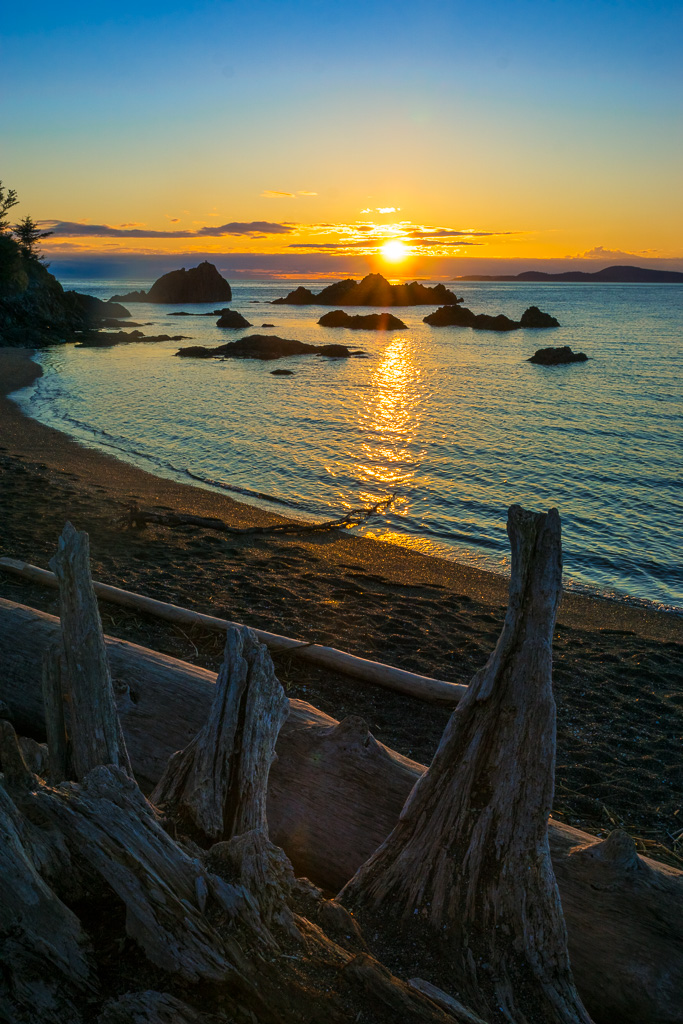 Of course, I was back to Skagit in
April
for tulips.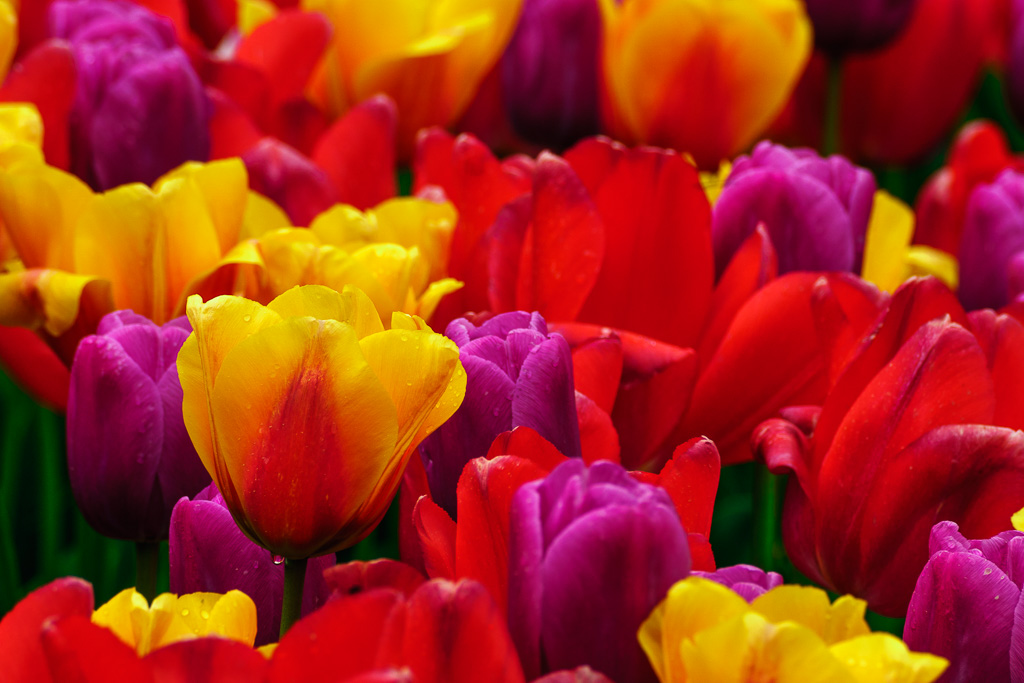 Continuing the flower theme,
May
brought us the bloom of the rhododendron, our official state flower.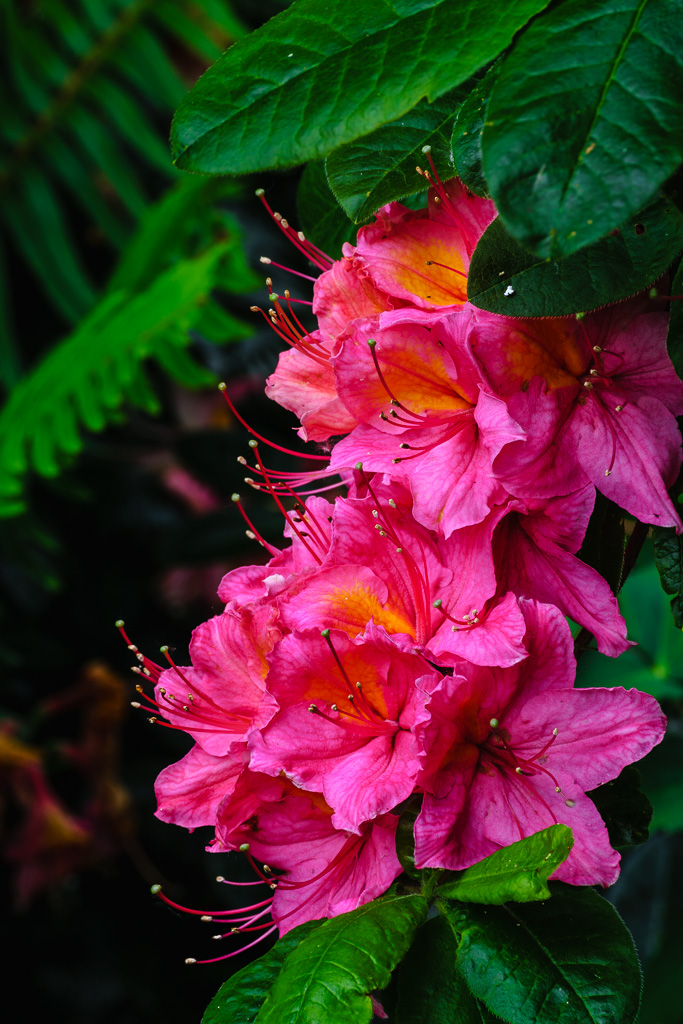 For
June
, I chose a quiet scene along Jenkens Creek.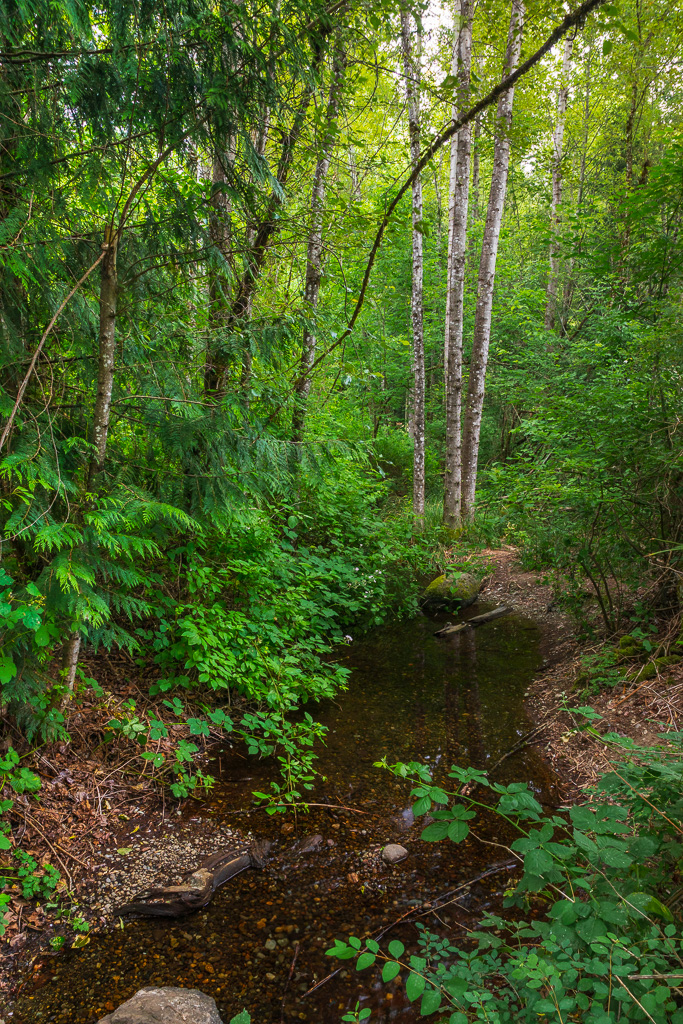 Although I had yet more flower shots for
July
, I opted for something a little different. Just south of us, in Enumclaw, there's an abandoned, crumbling gas station along the main highway. For some reason, every election year, every Republican candidate in the area elects to post a massive campaign sign on or around this station. I will grant that it is seen by thousands of commuters daily, but do the Republicans really want to associate their candidates with a neglected, collapsing empty old building about to be swallowed up by the undergrowth? It was impossible to resist adding to the sense of decay by going with black and white. (As a footnote, I should add that each and every one of the candidates advertising at that site went down to ignominious defeat in November.)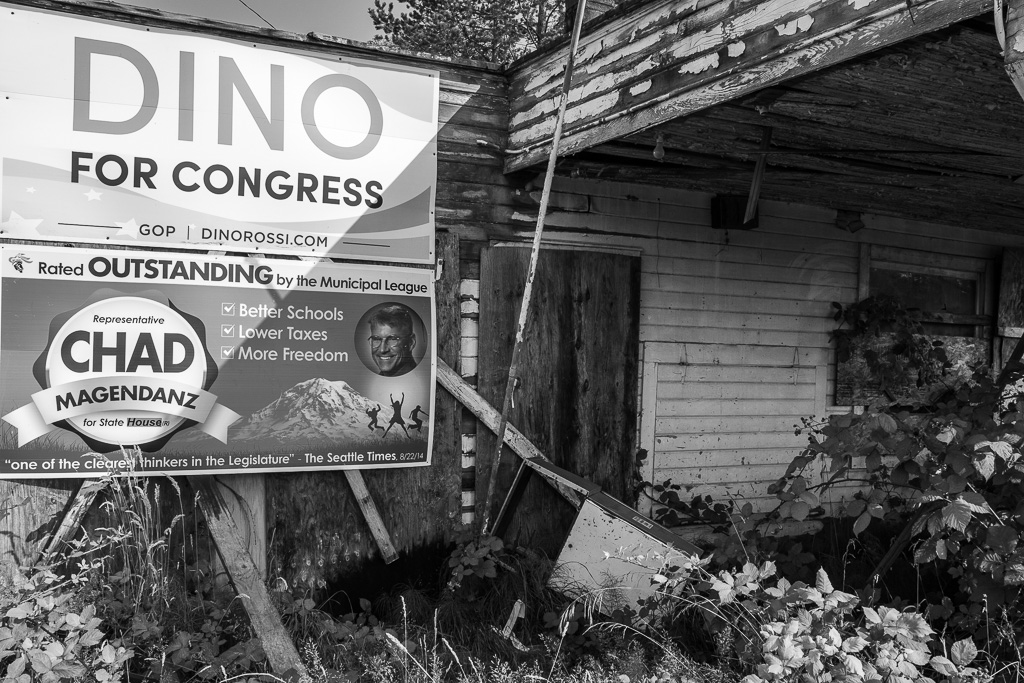 August
took me to Oregon, for Mount Hood as seen from the plateau above the Columbia Gorge.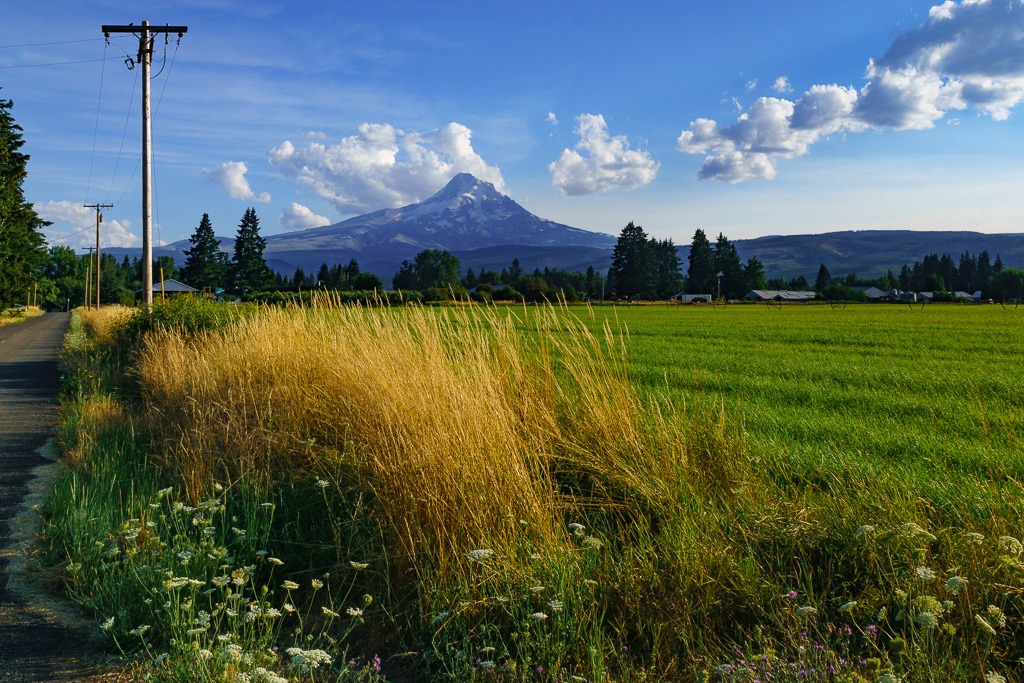 In
September
, I visited Mount Rainier again for some early-autumn foliage, including these huckleberries.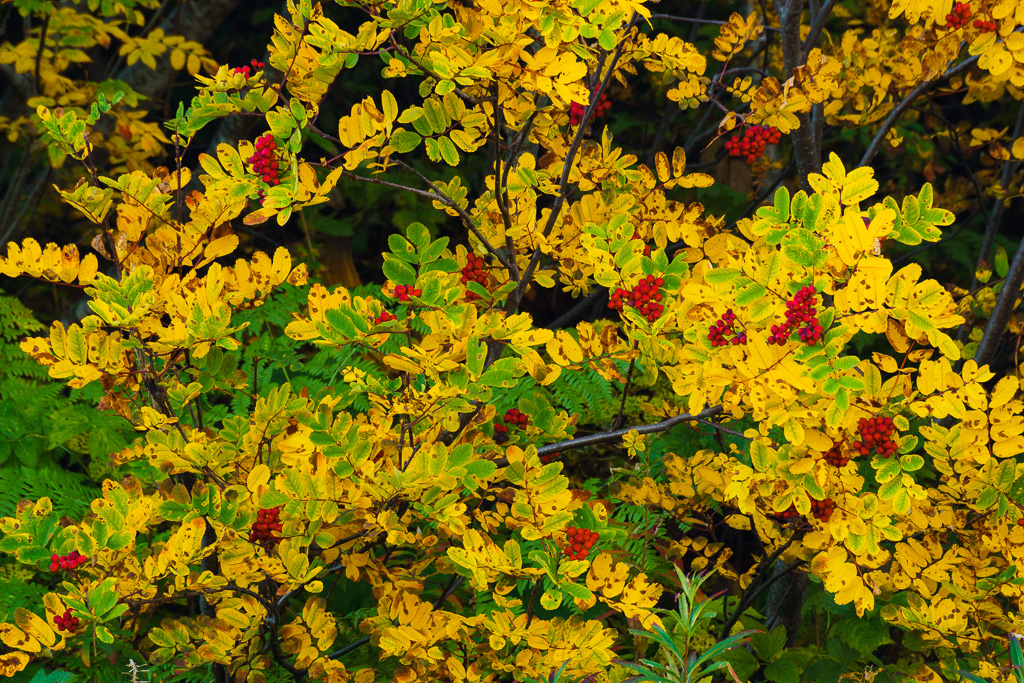 The east side of the Cascades is a great place for fall color in
October
. I visited this bend in Nason Creek back in 2008 (if you go back far enough in DU2, you can find the shot I took from practically this same position), and decided to return on the tenth anniversary (to the day) to capture it once again.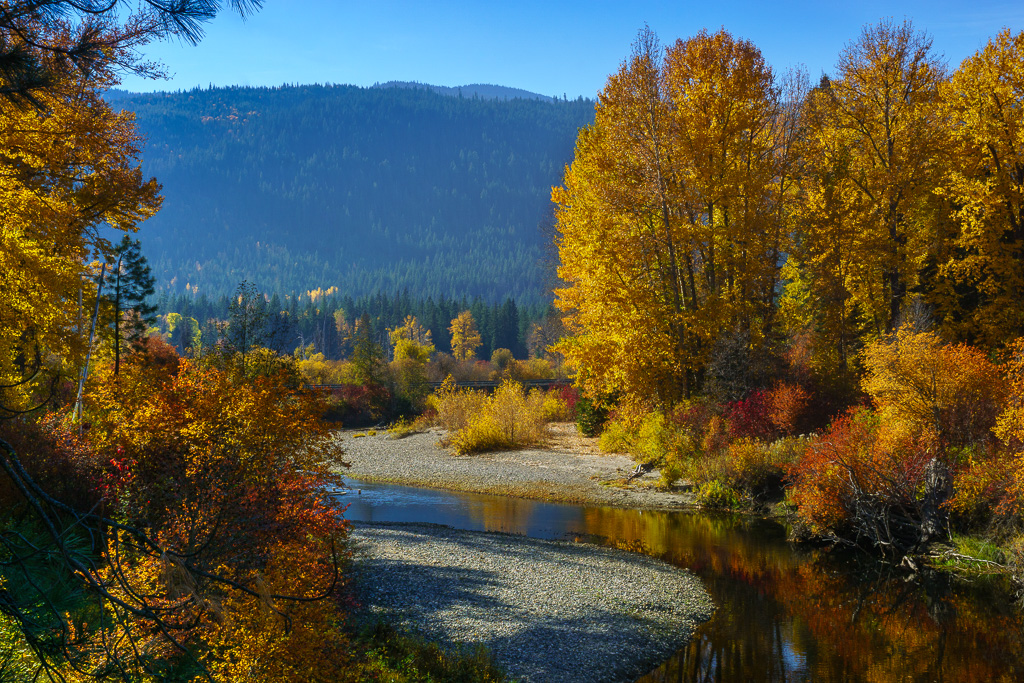 The maples were still turning bright shades of yellows and oranges in
November
in western Washington; here's an image taken at a park not too far from home. (Some may notice that this is the same tree from my entry in the Autumn Contest, here taken head-on instead of backlit and in close-up.)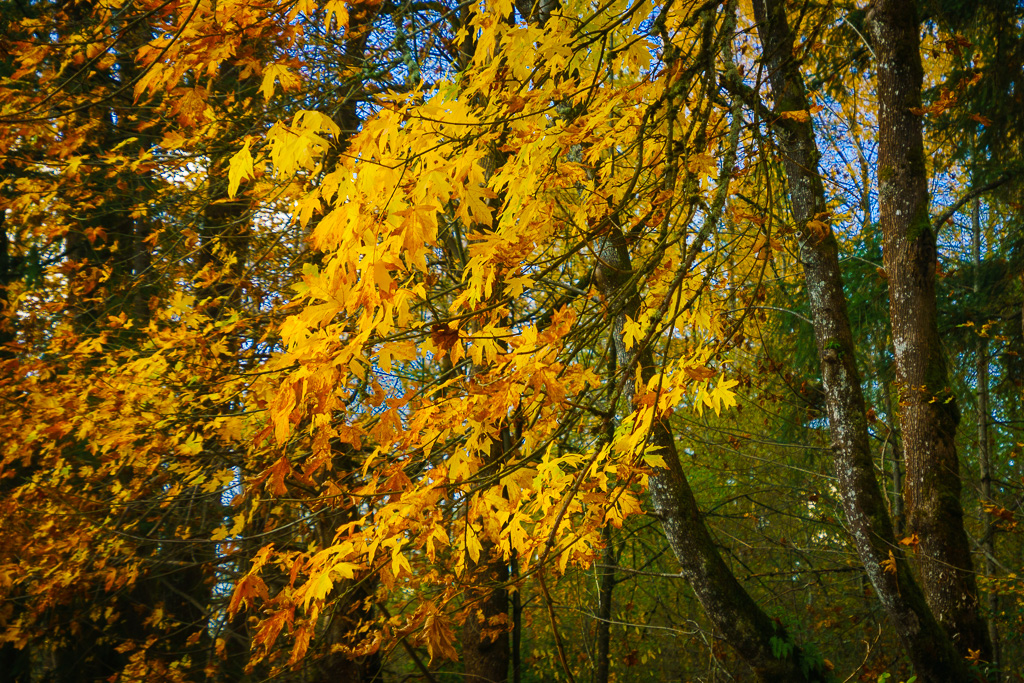 Finally, in
December
, conditions were frankly too lousy to get out. So, if I can't shoot trees outdoors, why not rely on the (artificial) one indoors? (As a bonus, you get an unavoidable self-portrait of the photographer, thanks to mirror-finish ornaments.)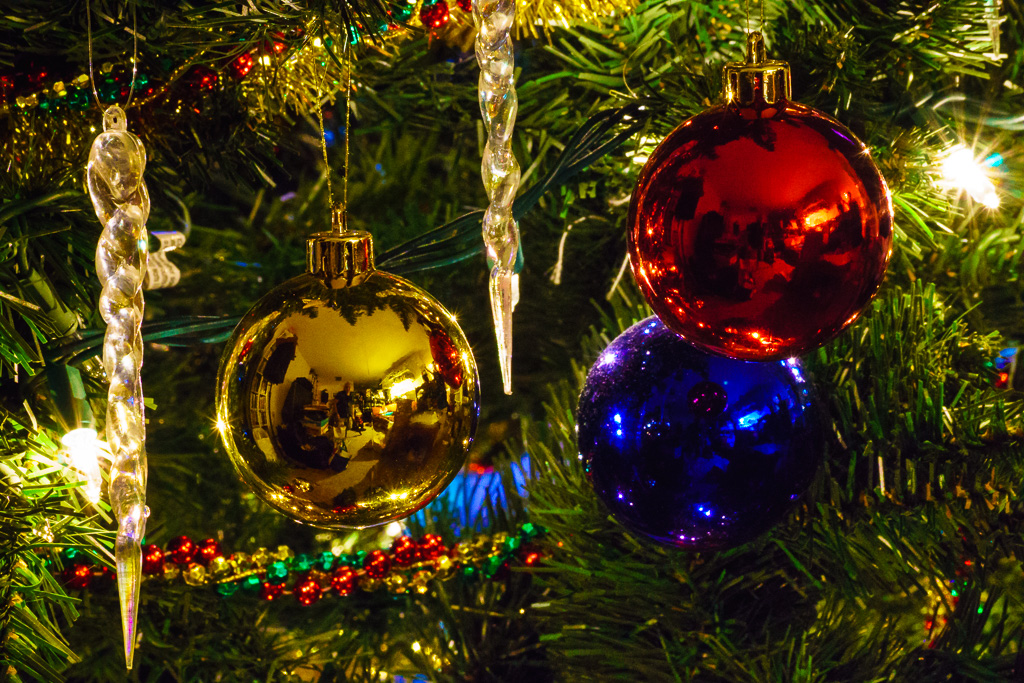 Now, as you may have noticed, I mentioned an exception to the "one shot per month" rule, just for this year. You see, I took a lot of images in October, and was planning on writing some journal posts for DU, but never found the time to do them. (I did do a video of that month's shoots, which I'll link below.) While I did think the Nason Creek shot above was the best summation image for October, that would mean leaving out one of my favorite photographs. So I decided to included it as a "top pick of the year" in addition to my monthly choices. This was taken on a quick trip to nearby Lake Wilderness; since the edges of the bowl enclosing the lake are packed with McMansions, there really isn't any autumn composition possible of the trees themselves. However, if you just shoot the reflection of the foliage in the lake's waters, varying the shutter speed and counting on natural disturbances in the lake caused by breezes and waterfowl can yield some fantastic abstracts. I was sorely tempted to title this one "Show Me The Monet!!!"...but finally opted for the more-serious "Autumn Impressions."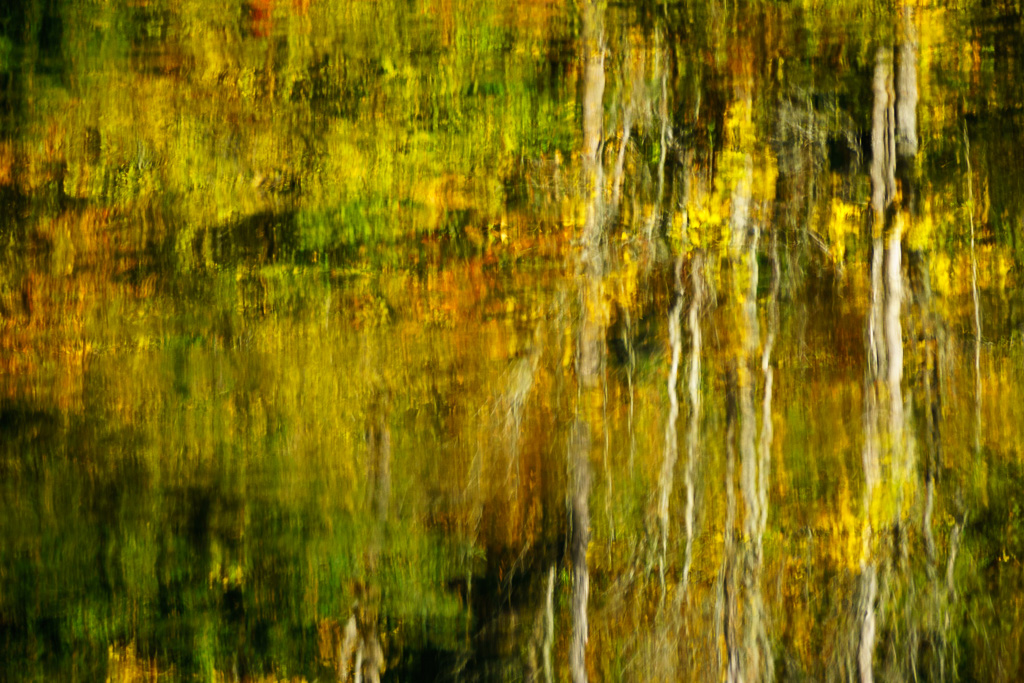 Link to my autumn video:
8 replies, 2227 views
Replies to this discussion thread
| | | | |
| --- | --- | --- | --- |
| 8 replies | Author | Time | Post |
| 2018 - A Look Back (Original post) | regnaD kciN | Dec 2018 | OP |
| | CaliforniaPeggy | Dec 2018 | #1 |
| | jimlup | Dec 2018 | #2 |
| | Bayard | Dec 2018 | #3 |
| | dlk | Dec 2018 | #4 |
| | OMGWTF | Dec 2018 | #5 |
| | mnhtnbb | Dec 2018 | #6 |
| | hermetic | Dec 2018 | #7 |
| | CrispyQ | Jan 2019 | #8 |
---
Response to regnaD kciN (Original post)
Sat Dec 29, 2018, 11:56 PM
CaliforniaPeggy (142,703 posts)
1. Wow, my dear regnaD kciN!
These are nothing short of phenomenal, all of them.
You should be publishing more books or calendars, or
something.
Perhaps you sell them locally?
So glad you choose to share them with all of us.
---
Response to regnaD kciN (Original post)
Sun Dec 30, 2018, 12:17 AM
jimlup (7,912 posts)
2. I love your color sense
---
Response to regnaD kciN (Original post)
Sun Dec 30, 2018, 01:56 AM
Bayard (15,609 posts)
3. Jenkins and Nason Creeks
Look like places I'd love to spend some time.

Thanks for the daydream....
---
Response to regnaD kciN (Original post)
Sun Dec 30, 2018, 02:00 AM
dlk (9,635 posts)
4. Amazing Photos--So Beautiful!
---
Response to regnaD kciN (Original post)
Sun Dec 30, 2018, 02:02 AM
OMGWTF (2,536 posts)
5. PNW Personified
---
Response to regnaD kciN (Original post)
Sun Dec 30, 2018, 04:09 AM
mnhtnbb (29,695 posts)
6. Fabulous!
Every one.
---
Response to regnaD kciN (Original post)
Sun Dec 30, 2018, 02:20 PM
hermetic (7,193 posts)
7. Beauty full!
---
Response to regnaD kciN (Original post)
Fri Jan 4, 2019, 05:04 PM
CrispyQ (32,390 posts)
8. Love them all!