Thu Jan 17, 2013, 09:26 PM
AProgressiveThinker (248 posts)
NRA blames video games
This video is old but I think it is pretty humorous, I hope you guys enjoy!


5 replies, 1999 views
Replies to this discussion thread
| | | | |
| --- | --- | --- | --- |
| 5 replies | Author | Time | Post |
| NRA blames video games (Original post) | AProgressiveThinker | Jan 2013 | OP |
| | AtheistCrusader | Jan 2013 | #1 |
| | ZombieHorde | Jan 2013 | #2 |
| | triplepoint | Jan 2013 | #3 |
| | AlbertCat | Jan 2013 | #4 |
| | AProgressiveThinker | Jan 2013 | #5 |
---
Response to AProgressiveThinker (Original post)
Thu Jan 17, 2013, 09:37 PM
AtheistCrusader (31,448 posts)
1. That's because the NRA is predominatly made up of republicans.
And you can see that in the board of directors they elected.

If not for Ted Nugent, they'd probably be blaming rock music too.
---
Response to AProgressiveThinker (Original post)
Thu Jan 17, 2013, 09:51 PM
ZombieHorde (29,047 posts)
2. Guns don't kill people, video games kill people.
You'll take my Skyrim when you pry it from my cold, dead hands!
---
Response to AProgressiveThinker (Original post)
Thu Jan 17, 2013, 10:48 PM
triplepoint (431 posts)
3. So monsieur la peee air, A GUN NUT Sphincter Says What?

.
.
.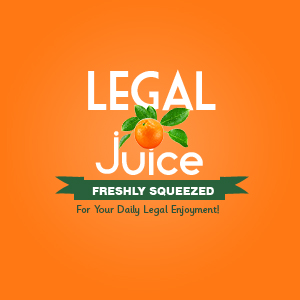 .
.

.
.
.
Saw the movie, "Fail-Safe" again the other night.
(https://www.rottentomatoes.com/m/failsafe). Groeteschele's (portrayed by the late great Walter Matthau) famous dialogue stopped me cold:

"How long would the Nazis have kept it up General, if every Jew they came after had met them with a gun in his hand?"

--Walter Matthau, as Groeteschele in "Fail Safe" (1964)

It is a stunner to actually watch and hear Matthau's character utter these words. This so reeks of gun nut illogic to me. They've yet to evolve past this base mentality, as we head into another phony assault weapons ban fight with them.

The remake (2000) of Fail-Safe may capture this as well. I'll post the original or a clip of Matthau's character uttering the above dialog when I find it.
.






Just So You Know....:

Current NRA Board of Directors:
Here is the current Board of Directors for the NRA (has non-profit status at present). Time to "reel them in" with the long arm of the Law:

Joe M. Allbaugh
William H. Allen
Dr. Thomas P. Arvas
Scott L. Bach
William A. Bachenberg
Frank E. Bachhuber Jr.
M. Carol Bambery
Bob Barr
Ronnie G. Barrett
Clel Baudler
David E. Bennett
J. Kenneth Blackwell
Matt Blunt
Dan Boren
Robert K. Brown
Pete Brownell
Dave Butz
J. William "Bill" Carter
Ted W. Carter
Richard Childress
Patricia A. Clark
Allan D. Cors
Charles L. Cotton,
David G. Coy
Larry E. Craig John L. Cushman
William H. Dailey
Joseph P. Debergalis Jr.
R. Lee "The Gunny" Ermey
Edie P. Fleeman
Joel Friedman
Sandra S. Froman
Tom Gaines
James S. Gilmore III
Marion P. Hammer
Maria Heil
Graham Hill
Stephen D. Hornady
Susan Howard
Roy Innis
H. Joaquin Jackson
Curtis S. Jenkins
David A. Keene
Tom King
Herbert A. "Herb" Lanford Jr.
Karl A. Malone
Carolyn Dodgen Meadows
John F. Milius
Bill Miller
Owen Buz Mills
Cleta Mitchell Grover G. Norquist
Oliver L. North
Robert "Bob" Nosler
Johnny Nugent
Ted Nugent
Lance Olson
Timothy W. Pawol
James W. Porter II
Peter "Jay" Printz
Todd J. Rathner
Wayne Anthony Ross
Carl T. Rowan Jr.
Dr. Don Saba
Robert E. Sanders
William H. Satterfield
Ronald L. Schmeits
Tom Selleck
John C. Sigler
Leroy Sisco
Dwight D. Van Horn
Linda Walker
Howard J. "Walt" Walter
J.D. Williams
Robert J. Wos
Don E. Young


Note: reaGUN STILL got shot by John Hinckley, Jr. despite being completely surrounded beforehand by Uzi-armed-to-the-gills Secret Service Agents. So, arming teachers or posting armed guards on school grounds is no guarantee of anything except frightening the potential victims.
---
Response to AProgressiveThinker (Original post)
Fri Jan 18, 2013, 12:50 AM
AlbertCat (17,505 posts)
4. Just tonight on the news...
.... Chuckles Todd, DC corespondent, showed some poll that had people ranking parental involvement and video games above gun availability as the main causes of gun violence.
Puleez!
I read somewhere that more mass shooting have occurred since the assault weapons ban expired than previously. But here's what I found right now:
From this article:
http://www.policymic.com/articles/22262/since-the-assault-weapon-ban-expired-there-have-been-27-mass-shootings-in-the-u-s
"According to a Mother Jones timeline, there were 19 mass shootings between 1982 and the time the assault weapons ban was put into place in 1994. From 1994 until 2004, when the ban expired, there was a similar amount of mass shootings — 16 — but there were nine in 1999 alone.

What is striking is that in the eight years since this ban expired, there have been 27 shootings in the United States. Since the ban has expired, there has been a significant uptick in these events in a shorter amount of time. These recent events are inflicting more casualties as well. The deaths of 20 children between the ages of 6 and 7 have brought these hard truths to the mind of every American in the past week."
---
Response to AlbertCat (Reply #4)
Fri Jan 18, 2013, 06:42 PM
AProgressiveThinker (248 posts)
5. Exactly
Exactly, the amount of mass shootings has nearly doubled and it's only been 8 and a half years since the ban expired. People use the argument that "Criminals commit crime so therefore they can get guns, you can get drugs." The difference they don't realize is that you can grow marijuana in your attic, you can cook meth in your basement. First off, if you want an assault weapon on the black market (only reason you'd have to buy it on the black market is if you're a criminal), then those people will get someone without a criminal record to buy it. If assault weapons are banned, that person can't buy it. Not only that it would cost a shitload of money to make a gun and that person who made it would sell it for even more. It would be a much more difficult process to get a gun if automatic assault weapons were banned.