Thu Dec 5, 2019, 07:34 PM
appalachiablue (23,133 posts)
Parents Make Tech Cos. Have Yearly Purges of Kids Data; 'Student Data Surveillance Indus. Complex'
'Why parents in a school district near the CIA are forcing tech companies to erase kids' data.' US education. As families worry for their children's futures, a district has instituted a yearly data purge. The Guardian, Dec. 5, 2019.
Parents at a public school district in Maryland have won a major victory for student privacy: tech companies that work with the school district now have to purge the data they have collected on students once a year. Experts say the district's "Data Deletion Week" may be the first of its kind in the country. It's not exactly an accident that schools in Montgomery county, in the suburbs of Washington DC, are leading the way on privacy protections for kids. The large school district is near the headquarters of the National Security Agency and the Central Intelligence Agency. It's a place where many federal employees, lawyers and security experts send their own kids.
As digital surveillance of American students expands rapidly in schools across the country, sparking new debates over tradeoffs between privacy and safety, Montgomery county is a revealing example of what protections some of the nation's most well-informed, privacy-savvy parents think their children need. Like thousands of American public school districts, Montgomery county gives students laptops and has hired tech companies to track students' activities on those computers, including monitoring what they search for and what websites they visit.
This digital surveillance – a booming industry – is marketed as a way to keep kids safe from school shootings and self-harm. It also generates detailed data on individual children. Montgomery county parents fear that data might someday be used against their kids.
This is not a distant worry. Teenagers are already facing consequences for private behavior online. In 2017, Harvard rescinded the admissions of at least 10 incoming students for sharing racist and obscene jokes in a private Facebook group chat. This year, Harvard rescinded an offer of admission to Kyle Kashuv, a conservative activist from Parkland, Florida, because of racist comments he had made in text messages and a shared Google Doc as a 16-year-old, a decision that sparked a heated national debate.
Parents across the US told the Guardian that they were afraid about having detailed educational data about their children – like how quickly they complete their homework – being fed into the enormous black box of the data mining industry. Companies have long gathered, traded and sold vast quantities of data on individuals' online behavior and consumer purchases, information that is also combined with public voter data and used to create targeted political advertising. Individuals have little way to know how their data is shared from one company to another, and no power to prevent giant, frequent data breaches.
By requiring tech companies to delete data they collect on schoolchildren once a year, parent activists in Montgomery county said they hope to shield kids from being held accountable in adulthood for youthful mistakes, as well as to guard them from exploitation by what one parent termed "the student data surveillance industrial complex"...
More,
https://www.theguardian.com/education/2019/dec/05/schools-monitor-students-online-activity
- 'Gaggle Knows Everything About Teens And Kids In School.' Gaggle monitors the work and communications of almost 5 million students in the US, and schools are paying big money for its services.' Hundreds of company documents unveil a sprawling surveillance industrial complex that targets kids who can't opt out. BuzzFeed, Nov. 1, 2019.
https://www.buzzfeednews.com/article/carolinehaskins1/gaggle-school-surveillance-technology-education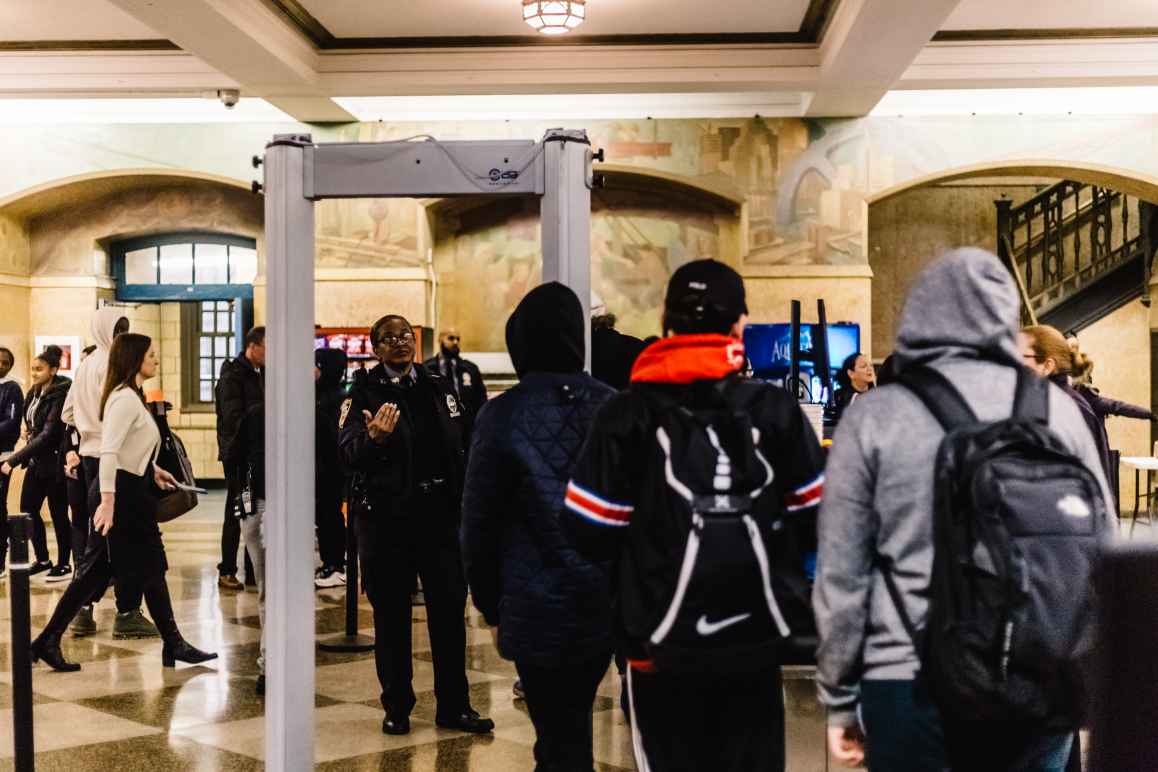 2 replies, 760 views
Replies to this discussion thread
| | | | |
| --- | --- | --- | --- |
| 2 replies | Author | Time | Post |
| Parents Make Tech Cos. Have Yearly Purges of Kids Data; 'Student Data Surveillance Indus. Complex' (Original post) | appalachiablue | Dec 5 | OP |
| | appalachiablue | Dec 5 | #1 |
| | appalachiablue | Dec 5 | #2 |
---
Response to appalachiablue (Original post)
Thu Dec 5, 2019, 08:36 PM
appalachiablue (23,133 posts)
1. BuzzFeed, 'Gaggle,' Children supposed to be exploring, learning & have the ability to make mistakes
.."A solution in search of a problem"- Analytics designed to make track of massive troves of student data might seem like useful tools for school administrators. However, critics worry that schools are teaching students to accept sweeping forms of surveillance. "My sense about this particular suite of products and services is that it's a solution in search of a problem," Roberts said, "which is to say that the only way that the logic of it works is if we first accept that our children ought to be captured within a digital system, basically, from the time they're sentient until further notice."

Gaggle claims that its tool promotes a sense of "digital citizenship." However, documents obtained by BuzzFeed News show that students often don't understand that their work and communications are being surveilled until they violate the rules. "Sometimes, a frank talk about the proper use of a school-issued email account is enough to make students realize that emails are not private," an email obtained from a school in St. Mary Parish in Louisiana says. "We've discovered that some students don't realize that they are using inappropriate language."

Chris Gilliard, an English professor at Macomb Community College who studies privacy and inequality, told BuzzFeed News he believes that Gaggle's definition of "citizenship" is misguided. "Teaching young people that you should exist online to the extent that you're palatable to companies, or future employers, I think is worrisome," Gilliard said. "These are children. They're supposed to be exploring and learning and have the ability to make mistakes."

Gaggle told BuzzFeed News that it "recommends" school districts get permission from parents and students before they use the company's tools to monitor them. It also provides a choice to opt out, but since it works with required school services (email accounts, etc.), it's unclear how that would work...
---
Response to appalachiablue (Original post)
Thu Dec 5, 2019, 08:44 PM
appalachiablue (23,133 posts)
2. New video outlines privacy concerns for student surveillance: