Thu Jul 13, 2023, 05:01 PM
Top 10 Idiots (559 posts)
Top 10 Conservative Idiots Best Of #28: Hollywood Writer's Strike Edition


From: Idiots #6-2

Denise K. from Buffalo, New York writes:

"Hey Top 10, what's the MAGA obsession with fast food? Why is it when Trump serves them cold McDonalds, they are proud to eat food that even homeless people wouldn't touch?"

Well, Denise, we don't know. But we suspect it has everything to do with the fact that Trump seems unusually proud of being the cheapest of bastards!

Congratulations to the Clemson Tigers for winning this year's College National Championship. What a game that was! I mean Alabama got their asses handed to them didn't they? Well the Tigers will get to visit the White House. And remember what an honor that used to be? Well thanks to a certain guy who is currently called president, they might want to reconsider. Especially considering that he's channeling his inner Richmond Valentine from the movie "Kingsman: The Secret Service". Or maybe Kevin Spacey from House Of Cards. OK, bad example. Well, Clemson, here's what you got waiting for you!





That's right! No shut down means no White House staff which means no White House kitchen staff to cook for the Clemson team! So you could say that this is a House Of Carbs! And by the way this is what happens when the country is run by the less sophisticated – they actually enjoyed it! Either their standards are incredibly low or they haven't had a decent meal in months! What is Clemson feeding them?






Wow, how our standards have fallen as a society. Really he's the kind of guy who would replace the White House kitchen with a McDonalds and Burger King just because he could. And he's also fat and has no taste. And by the way let's show that picture of Trump with the spread.




First off why is Trump like so proud of this? He's feeding a championship football team garbage fast food that you can buy at the Flying J off the interstate. And second, why is he doing jazz hands? Ah, never mind, I have the answer! Just look at what Abe Lincoln is doing in the background!




By the way you're wondering how much this spread costs, well…





Yeah so he spent $860 on fucking fast food. Really there were no other restaurants around? I mean you don't own one that's literally 5 miles from where you live? That wouldn't work? Oh fuck it. I give up sometimes. And by the way here's how much of a flaming narcissist Trump is. Not only did he pay for the food, he also said it was all food he likes, and he didn't even get the quantities right!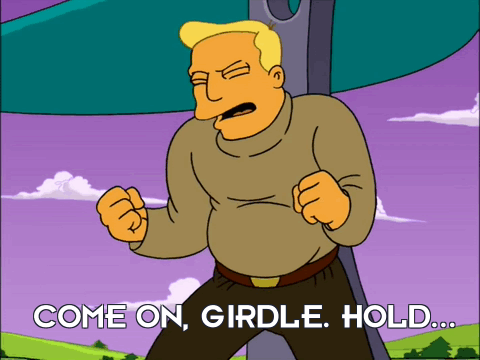 [div style="padding: 20px; background-color: #ffffff; border-radius: 10px; box-shadow: 0px 2px 4px 1px #aaa;"][div style="font-family: arial, helvetica; font-weight: bold; border-bottom: 1px dotted #999; padding-bottom: 8px;"]
[font size="8"]Donald Trump

[br] [/font] [br]

From: Idiots #6-14

Joey C. from Palm Springs, CA writes:

"Hey Top 10, what's wrong with windmills? I live here and I don't see anything bad about them!"

That is a very good point, Joey. We don't know why Trump hates windmills so much, but we suspect it might have something to do with a wind power plant operating on his turf. We want to channel our inner Morbo on this one!

In the last week, Trump has really escalated his beef with wind power. I mean come on, what's he got against windmills anyway? Well if you listen to his nonsense, you would think that windmills are godless bird killing monster machines that give you cancer and drive your property values down 75%! Oh the horror!!! What will we ever do to rid ourselves of these nightmares? That's the question we should be asking ourselves! Instead we're asking what the fuck is up with Trump and wind power? Well it might have something to do with Trump International in Scotland, or it might not. And by the way, for the purpose of this piece, we're going to forgo our usual memes and clips and replace them with pictures of Trump's hair blowing in the wind, because we all know how much he hates that!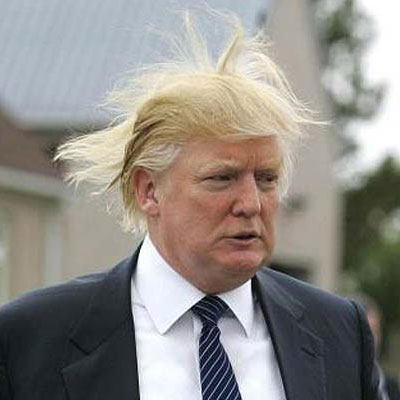 So before we go any further, we got to play the clip of this because it's pretty spectacular. I mean how stupid is he?



Whew. Yeah so if you listen to Trump, you would learn that windmills are godless bird killing machines, and what will we do to end the horror? Well you could go with clean coal. Yeah what a great idea – let's replace clean wind power with black lungs! And by the way with this ridiculous claim, he might have cost the clean energy industry a whole lot of jobs! What about the "JOBS! JOBS JOBS!" president? Well, he's nowhere to be found!






There are a lot of those pictures by the way! We will have no shortage of material for this piece. But for Trump to make a claim so dangerously dumb and absurd is well, laughable at best. But you know what, let's extrapolate his claims for a minute. I mean do windmills really cause cancer? The answer you know, is quite literally blowin' in the wind.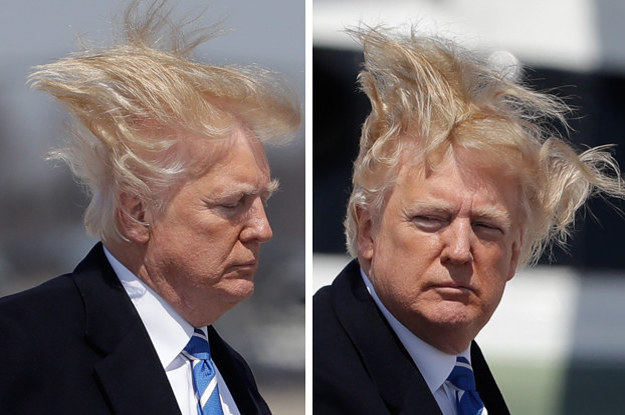 Hey two ugly Trump shots in one! And by the way as to his claim about whether or not windmills are godless bird killing machines? Even the birds don't like Trump! So if you listen to Trump's claims about windmills, you would know that they are flat out absurd. Why is he making these completely insane claims about wind? Well, it could have something to do with his golf course!







[div style="padding: 20px; background-color: #ffffff; border-radius: 10px; box-shadow: 0px 2px 4px 1px #aaa;"][div style="font-family: arial, helvetica; font-weight: bold; border-bottom: 1px dotted #999; padding-bottom: 8px;"]
[font size="8"]Donald Trump

[br] [/font] [br]

From: Idiots #8-5

Jennifer Q. from Santa Fe, New Mexico writes:

"My MAGA friends keep talking about the latest rally Trump had in South Carolina. Why do people still go to those things? He'll just trash the place anyways."

Well Jennifer, turns out he has a history of that sort of thing!

When Trump does rallies, they only show the rally. They don't show the behind the scenes aftermath, of course they wouldn't. He and the MAGA crowd would just attempt to pass it off as fake news. because that's exactly what they would do if you showed the MAGA crowd the aftermath. Trump comes into cities like Wildwood, New Jersey and leaves behind a wrecking ball of destruction and trash and unpaid bills, and piles of garbage everywhere. Yeah cue Miley Cyrus… THEY CAME IN LIKE A WRECKING BALL!! I mean this is what you get when you elect a clown like Donald Trump. You get the whole damn circus that goes with him. So here's how it originally went down in Wildwood.






Really? And you couldn't have done a Google search to see the hours of footage from all the other Trump barfs his brain rallies? But then it takes a turn. Like what happened when they showed the aftermath of the original Woodstock Festival kind of turn. Sure, everyone had a great time, but who cleans up the trash and gets stuck with the bill? Why it's the city of Wildwood, New Jersey!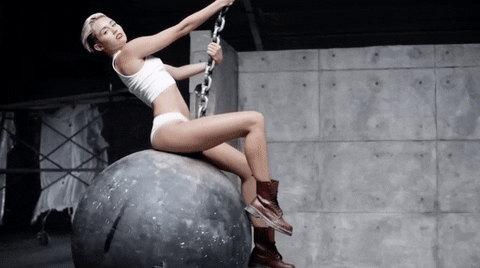 Yup, they came in like a wrecking ball all right, and they wrecked the place good! MAGA! So yeah let's show that photo for a minute. Hold your boos…



Well on the plus side, if I'm in the market for a folding chair, I know where to go! But really, trash should probably stay in the trash. And as for a MAGA rally, like I was saying, you know who gets stuck with the bill after Trump stiffs you on trash cleanup and security? Yup, the city governments, which means you, the taxpayer, get stuck cleaning up his mess!






Good question! And by the way in case you are thinking that this is an isolated incident, boy you are definitely in the wrong place here. Because there was a pro-Trump rally in one of San Francisco's most progressive neighborhoods that coincided with a rally at a women's group. And as you can imagine, things got ugly. If you want to know where all this is headed, here's a sneak peak . And something that I didn't know existed – MAGA drag. Yes, that's a thing.







[div style="padding: 20px; background-color: #ffffff; border-radius: 10px; box-shadow: 0px 2px 4px 1px #aaa;"][div style="font-family: arial, helvetica; font-weight: bold; border-bottom: 1px dotted #999; padding-bottom: 8px;"]
[font size="8"]Hobby Lobby

[br] [/font] [br]

From: Idiots #11-4

Mike O. from Flagstaff, Arizona writes:

"How come my MAGA friends talk all the crap they want about boycotting Target and Bud Light, but if I attempt to boycott Hobby Lobby, I get strange looks?

Well Mike, unlike Target and Bud Light, and the hundreds of other pointless boycotts the MAGAs have launched, Hobby Lobby actually deserves it!

I talked about this a bit last week but I am loving this story so much because I remember we trashed the Hobby Lobby Bible Museum when it first opened (see: Top 10 #3-5 ). But now it seems that karma is coming back to bite them in the ass, and very hard I might add! Because 4 years later, it turns out that Hobby Lobby may have acquired the Epic Of Gilgamesh illegally! Shocker, I know! But you know here's a rule that I think should apply to everybody and it's a pretty simple rule. How about… don't steal priceless, irreplaceable artifacts from 3rd world countries, OK? And yeah that's the kind of thing on display at the Museum Of The Bible. Which surprisingly omits "thou shalt not steal". But needless to say this pissed off the Iraqi government something fierce.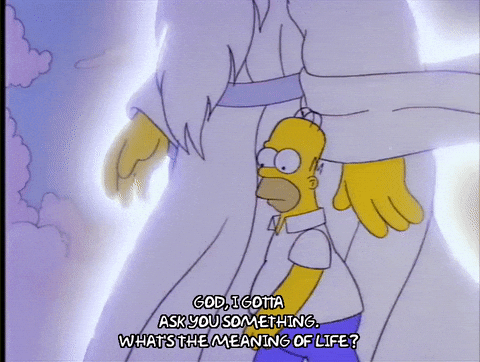 Oh come on, you can't wait 6 months? Well so Hobby Lobby stepped in it good. And this isn't an isolated incident either! There were thousands of artifacts that have been stolen over the last few years from the country of Iraq. And come on they've been through a lot in the last 25 years. But looting in a time of war isn't a new thing, it's been around since, well, war. Even the Simpsons had an episode about stolen loot from World War II. But that said, Hobby Lobby is not alone here.






That seems about right! So how was this allowed to happen? Well it's no secret how grossly incompetent the previous administration was on foreign affairs, and this is huge for the country of Iraq which really needs this kind of thing. But make no mistake here that we're glad to see these priceless artifacts being returned to their rightful owner. And we didn't get here overnight, this happened to be a decade in the making. How come Hobby Lobby knew more about this than the US government? That seems like a fact worth knowing!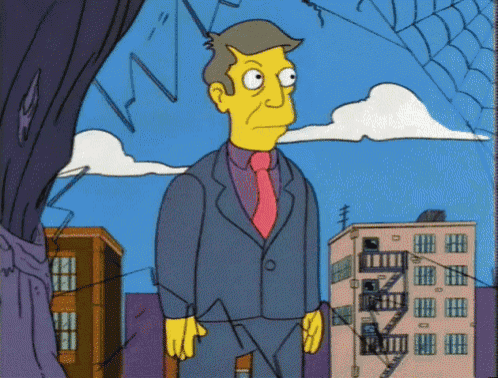 No I think it's you who are wrong. But now here's where the story gets interesting. Just how did Hobby Lobby acquire this ancient tablet when even the US government couldn't track it down? Well the tablet was stolen from Iraq back in the 90s and it went on a global journey – from Iraq to Jordan to London and finally wound up in the hands of the same store that sells you glitter guns and cheap art décor. Yup, that's all you need to know!







[div style="padding: 20px; background-color: #ffffff; border-radius: 10px; box-shadow: 0px 2px 4px 1px #aaa;"][div style="font-family: arial, helvetica; font-weight: bold; border-bottom: 1px dotted #999; padding-bottom: 8px;"]
[font size="8"]Top 10 Investigates: Zoom Dysmorphia

[br] [/font] [br]

From: Idiots #10-2

Heather J. from Gainesville, Florida writes:

"Hey Top 10, I have a job interview coming up and they insist on having it on Zoom. Why can't we meet again in person?"

We honestly don't have an answer for that, but we can give you some tips for looking good on camera, and it comes courtesy of our award winning segment Top 10 Investigates!

It's time to investigate beyond the headlines! This is Top 10 Investigates!



It's been nearly 10 months now since the novel coronavirus outbreak sent the entire world out of the public view and living on their webcams. But with change also comes unwanted change. In fact since so many people have been spending so much time in front of a webcam, a new form of an old disorder has arisen. Dysmorphia can take many forms – whether one is unhappy with their gender, race, height, or weight, can cause a person to be unhappy with themselves. But now a new form of dysmorphia has arisen – Zoom Dysmorphia. That's right – people are unhappy with the way they are looking in front of their webcams and are taking steps to improve their appearance on a computer monitor. And by "taking steps" – we mean "unnecessary plastic surgery". That's right – people are going so far as to modify their appearance by scheduling plastic surgery so that they can look good for their admiring virtual public. Even scarier than that? The market is booming right now.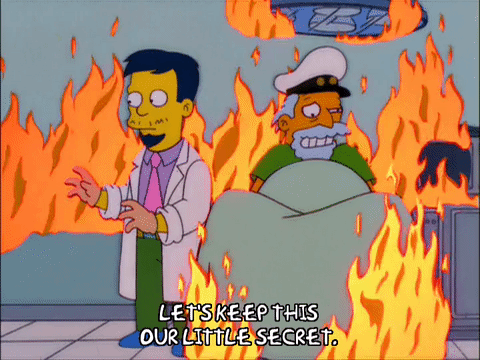 Yes, if you spend all day everyday looking at yourself on a video screen, you're going to notice things that you've never noticed before that you wouldn't have been able to detect if you weren't sitting in front of a monitor all day. But what happens if you notice these things? And in the middle of a raging pandemic would you really want to risk having to go to the hospital just because you're uncomfortable with how your chin line looks? We find out.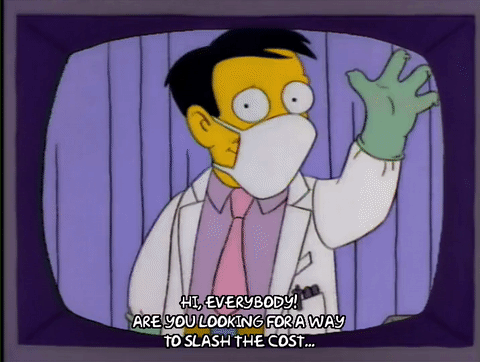 That is an astonishingly high number of people who are willing to get procedures during this pandemic, and nobody looks good on a webcam no matter how hard you try. But you know who is winning the game during this pandemic? That's right – surgery providers and botox manufacturers. Because those who are willing to go so far as to look good online are willing to pay big money for these procedures, and you had better have deep pockets if you're willing to go this far.





And yes that would be a good idea. But the Botox and plastic surgery industry are booming, and while Zoom Dysmorphia may be a temporary solution for a temporary problem, people are also preparing for the possibility of real life meetings in the near future when the virus finally subsides. So how does one deal with Zoom Dysmorphia for the time being? We ask some actual therapists on how to deal with this very temporary problem.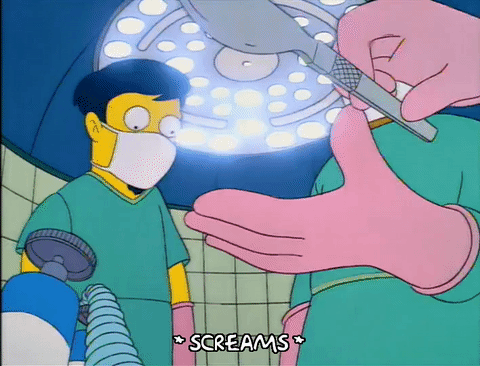 That's it this week for Top 10 Investigates. Good day.





[div style="padding: 20px; background-color: #ffffff; border-radius: 10px; box-shadow: 0px 2px 4px 1px #aaa;"][div style="font-family: arial, helvetica; font-weight: bold; border-bottom: 1px dotted #999; padding-bottom: 8px;"]
[font size="8"]Holy Shit: Liberty University SNAFU

[br] [/font] [br]

From: Idiots #11-14

Garrett F. from Coquitlam, British Columbia writes:

"Hey Top 10, I'm new to the show, and I was wondering why do you always pick on Liberty University?"

Well, Liberty University is an easy target because they make themselves one. They may appear to be part of the God Squad, but when the cameras are off, as the late, great Rick James once said, they are freaks between the sheets!

Gather around my fair brothers and sisters! It's time to take a seat in the pew and pass the collection plate, for the Holy Church Of The Top 10 has convened and it's time to remind you that the holiest among us are the most full of:




My fair congregation! You know I seem to recall that this time last year I was reporting on yet another scandal to be associated with our favorite punching bag, Liberty University ( see: Idiots #9-9 ). But once again it seems that they can't help themselves. I mean what is it with people who are that far to the right and sex? It's criminally insane. But once again, you can only fool some people for some of the time. Not us. Because we've been keeping track of the "Christian" university that's become a breeding ground for supporters of the unholy Dark One from day one. The thing is though when you start equating all of these scandals, is Liberty University really a place that you want your children attending? Only if their goal is to wind up on a sex offender registry list after losing the GOP vote for a state senate position. There's nothing funny we can make about this so we won't try. Instead we will just watch in the sheer unrelenting horror that is that shit show:






Of course he is! Because that's what you get when you side with the Unholy Dark One, he is the enemy of all that is good in the world! He is so foul, so vile, and so evil and so depraved and sinful that he breaks every rule in our Good Book and the Holy Shit Guide To Life! He is certainly not what the good LAWRD JAYSUS would have in mind now is it? And it's especially awkward when an actual university is calling you out for your bullshit at that!






Oh yeah probably, miss! Now you might be wondering how did Liberty University get here? Well we can almost certainly tell you that it didn't just happen overnight. It's a scandal that's been brewing over years. And it starts at the top. When your founders are in bed with the Dark One, you can almost guarantee that they're up to something shady too. Because of course when they get caught with their pants down, they always deny it.






Wait, what's Mr. Burns doing in church? I thought he said that religion is one of the demons you must slay in order to become a successful businessman. Anyway, Jerry is part of the reason why Liberty University is in the clusterfuck of a mess that it is in now. For like I said when you get in bed with the Unholy Dark One, you are probably guilty of committing a crime yourself. No matter what the crime, because he's guilty of about 10,000,000 crimes. And even Liberty themselves is not above the law, even that of JAYSUS!






Of course it has! Is it any wonder why atheism is the fastest growing religion in America? We'll definitely keep an eye on this scandal and many more to come! Mass has ended, may you go in peace! That's it this week for:





[div style="padding: 20px; background-color: #ffffff; border-radius: 10px; box-shadow: 0px 2px 4px 1px #aaa;"][div style="font-family: arial, helvetica; font-weight: bold; border-bottom: 1px dotted #999; padding-bottom: 8px;"]
[font size="8"]This Fucking Guy: Nick Adams

[br] [/font] [br]

From: Idiots #13-17

Melissa M. from Bend, Oregon writes:

"Hey Top 10, what's up with white boys calling themselves alpha males? Where did this shit come from?"

Well, just like vampires, in order to get rid of them, you have to go to the head alpha male, and we think it might be Nick Adams!




This week's This Fucking Guy is a former Trump speechwriter and current TPUSA Influencer, Nick Adams! In case you haven't heard the name, Nick Adams is a real man's man. Yeah he's a self-proclaimed "alpha male". In fact he wears the "alpha male" badge much in the same way that Mayor Quimby wears a sash that says "mayor" on it, in case you forgot his title. And for some reason he has a weird obsession with Hooters. That's right – Hooters. You know, that restaurant where scantily clad women in tight t-shirts and short shorts serve you beer and barely passable buffalo wings? Yeah that place. Apparently they also have football on the TV monitors there. But this fucking guy has a completely weird obsession with the so-called "Brestaurant". Look, I love drinking beer and watching football as much as the next guy. I personally had no idea that my choosing not to eat there has made me less of a man. If you go there with the intention of harassing and oogling the waitresses, that just makes you a creepy pervert. And you're also the kind of guy who the waitresses point and laugh at behind your back when you leave the restaurant. If you have had one order of Buffalo Wings, you've pretty much had them all. But this whole alpha – beta male debate is quite possibly the stuff of pure insanity, and this fucking guy, Nick Adams, is at the heart of the argument.






Ah ha ha ha ha ha ha ha ha ha!!!! Well in case you're wondering what the average "alpha manly male" gets offended by, the answer is that it doesn't take much to offend the guy who's more of a man than you will ever be. You know what offends the average alpha male? Oat milk. That's right – milk that's made from nature. But wait, milk is supposed to come from cows! No there's plenty of other substitutes for it. Of course that's what happens when the guy who we inexplicably used to call president loves to court the poorly educated.






By the way in case you're wondering how ridiculous the alpha male – beta male debate gets, well, apparently Mr. Adams has a solution for why the GOP did so poorly in the midterms . it's because of – wait for it – Gen Z doesn't eat at Hooters enough. In fact Nick Adams tweets so much about Hooters that you might think he owns stock in the company or something. His Twitter account basically only tweets about two things – alpha males and Hooters. It's something else. Here's a small sampling.


Link to tweet
Link to tweet
Link to tweet
Link to tweet
Link to tweet
Link to tweet
Link to tweet
Link to tweet
Link to tweet
Link to tweet
Link to tweet



Who the hell spends four hours at Hooters on Sunday even during football season? You'd think people have better things to do. But playing Nick Adams' game is like playing a game of Six Degrees Of Kevin Bacon. Except there's just one degree, and he's an alpha male who eats at Hooters and everyone else is a beta male! You know how the GOP did so poorly in the midterms? Beta males didn't eat enough at Hooters to qualify for elite alpha male status.





Ha ha ha ha ha ha ha… great movie! It's like a broken fucking record with this guy. You spin me right round, like a record baby, right round, right round… yeah we're turning this place into Hooters! Because you know that restaurant is synonymous with being a family friendly joint! By the way, even Hooters themselves are sick of the bad publicity they're getting from him. Oh and did we mention that Mr. Adams is from Australia? That's right – he's not even a natural born citizen! Of course the Trump people don't care about that sort of thing. They do apparently care too much about whether you eat at Hooters or not. And worshipping Trump and Baby Jesus. Don't forget Baby Jesus.





That's more manly than you Christian alpha male who eats way too much at Hooters, Nick Adams. This week's:





[div style="padding: 20px; background-color: #ffffff; border-radius: 10px; box-shadow: 0px 2px 4px 1px #aaa;"][div style="font-family: arial, helvetica; font-weight: bold; border-bottom: 1px dotted #999; padding-bottom: 8px;"]
[font size="8"]Conspiracy Corner

[br] [/font] [br]

From: Idiots #10-16

Jeff C. from Auburn, California writes:

"Hey Top 10, I just moved to Northern California, and I was wondering – what's up with all the "State Of Jefferson" bumper stickers that I keep seeing?"

Well, California is one of the largest states in the country, and we're definitely not without our fair share of nutjobs. Every rural conservative has their ideas of what the 51st state in the country should be, and some proposals are more insane than the next. We need to go underground for this one! Adjust your tin foil hat accordingly!




Welcome back to the segment that attempts to explain the unexplainable, Conspiracy Corner! We are of course coming to you live from our underground Doomsday Bunker deep in the flats of the New Mexico badlands. Undisclosed location of course. But first let me adjust my tin foil hat for maximum government interference – they are trying to read my thoughts. And don't forget the creepy oldies music. Every doomsday shelter has creepy oldies' music. Well this week a bunch of gun nuts are creating a conspiracy of their own. We've repeatedly talked about rural Oregon's quest to leave for redder pastures in Ohio. But this week we found out one of their own might be running for governor – that's right, our old buddy, king conspiracy theorist himself Ammon Bundy. So here's how that could play out.






Wait a minute, wait a minute. Let's get something straight her e – the guy who hates government so much that he raided a bird sanctuary is now running for the governor of Idaho? That would be like a guy who hates Elon Musk buying stock in Dogecoin! But if somehow this happens and the rooting tooting, freeway shooting cowboy does become governor of Idaho, he'll have some more territory to occupy, and we wish we were making this up!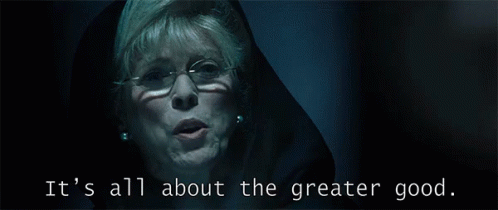 Yes, it's all about the greater good. THE GREATER GOOD! So rural Oregon voters feel they are being left behind by big city Oregon voters and it's understandable. I mean I'm sure Oregon has bigger fish to fry right now with the weekly Proud Boys – Antifa cage matches in the city of Portland. And we're still puzzled at this one because Biden overwhelmingly defeated that other guy in Oregon by a huge landslide victory.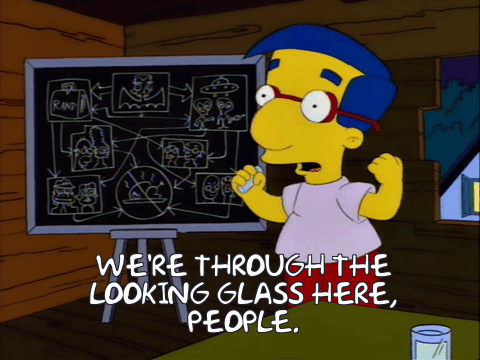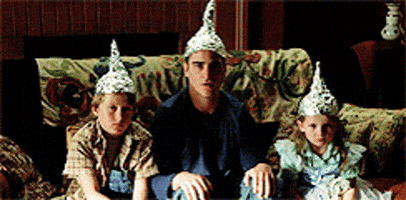 OK so disgruntled Oreganites are planning to ditch Blue Oregon for Red Idaho. What happens after the vote to secede? Well I mean first of all they have to spell "secede" before they can secede. Let's not kid ourselves here! And here's the thing they should know before they go through with this – they're not getting any new representation here! New Idaho will have as much representation as the previous Idaho, it just got more rural. Think about that guys!







[div style="padding: 20px; background-color: #ffffff; border-radius: 10px; box-shadow: 0px 2px 4px 1px #aaa;"][div style="font-family: arial, helvetica; font-weight: bold; border-bottom: 1px dotted #999; padding-bottom: 8px;"]
[font size="8"]I Need A Drink

[br] [/font] [br]

From: Idiots #5-7

Luan C. from Diamond Bar, California writes:

"Hey Top 10, I love your show, but I was wondering, how come you never have any contests or giveaways?"

First off, thanks! That means a lot! It's great to know who our supporters are! But the reason we never have any contests or giveaways – is 1) it costs a lot, and we don't exactly have what one would call a "budget". And 2) it's complicated. Especially if you saw the HBO docuseries McMillions!

Hey St. Louis, I really need a drink!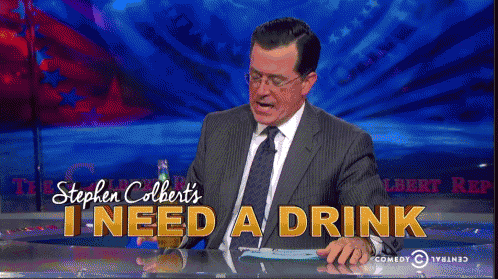 So you know the deal behind this segment is that we kick back, have some drinks, and talk about anything in the news as long as it doesn't relate to politics. Because there's so much bad shit in the news right now that it really makes one want a nice stiff glass of Jack doesn't it? So bartender, tell me, what goes well with a Big Mac? A Big Mac martini? What's in that? Thousand island and vodka? I'll just stick with my usual Jack Daniels mixed with Jack Daniels. So this week we're going to tell you about the guy who bilked McDonalds out of millions.






Yes where's my drink? Ah thank you waitress! And by the way give it up for the wait staff here at Helium – truly great. The greatest, OK? Nobody is greater! Back on topic – so holy shit! $24 million and all it took was running his own printing company? So who gets to play him in the movie?





Excuse me a minute… I love that scene! So he sent a million dollar ticket to a children's hospital because he could. Congratulations, Jerome! You screwed over some needy kids! That sounds like a very Trumpian thing to do. "I hire the best people, OK?". So how was this contest rigged? How was he able to get away with such a heist? And more importantly – who gets to play him in the movie? I personally say Will Ferrell but that depends since I couldn't find a picture. Anyway…






Yes… I'll take some more Jack please! Thank you! So holy shit! This *IS* a real life crime movie waiting to happen! So anyway this goes on to further explain just how crazy the odds of you actually winning even a PT Cruiser or even a million dollars are:



He read small print that revealed how the odds were stacked against the customer: McDonald's makes one piece from each set of properties extremely rare, so while thousands have three of the four railroads, the odds of pulling the Short Line Railroad—and winning a PT Cruiser—were 1 in 150 million.



Come on let's face it, the PT Cruiser probably isn't worth $100 these days. What? It's a PT Cruiser! I've driven these cars – they're the shittiest cars known to man! So that's where you draw the line then sir, are you serious? Security! Thank you. PT Cruiser fan in the audience. But here's how the FBI finally caught the guy:







[div style="padding: 20px; background-color: #ffffff; border-radius: 10px; box-shadow: 0px 2px 4px 1px #aaa;"][div style="font-family: arial, helvetica; font-weight: bold; border-bottom: 1px dotted #999; padding-bottom: 8px;"]
[font size="8"]Red State Diaries

[br] [/font] [br]

From: Idiots #11-15

Andrew H. from Ft. Wroth, Texas writes:

"My Q Anon relatives believe the dumbest shit! How is it possible to believe that JFK is still alive and would be hanging around Dealy Plaza?"]

Q theories get weirder and nuttier every single year. But none more stupid than these dolts who showed up to Dealy Plaza. They may still be there! You don't know! You don't know!




Welcome back to our ongoing survey of what the post-election MAGA clan is up to in our ongoing segment "Red State Diaries"! Last time, we brought you the story of how Q Anon nuts gathered at Dealy Plaza because a group of conspiracy theory nuts posting on the dark corners of the internet said that JFK Jr. survived his plane crash and was going to come back and tell the people that he was going to arrest all of the deep state operatives who were part of an elite pedophile ring. Whew. That is some serious amount of crazy here. But here's where it gets weird – since we last left off, they have refused to leave! I would have thought that them thinking that Keith Richards was in fact JFK all this time would have been the absolute nuttiest conspiracy theory I could ever dream of. And it doesn't even make any sense. But here's the latest on the crazy nuts in Dallas.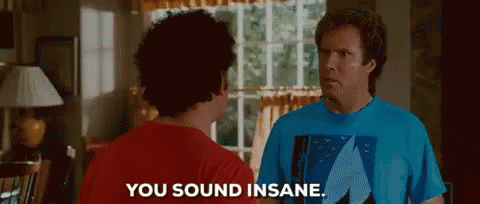 What's even more insane is that have these nuts not even researched any part of the history of the Kennedy family? JFK would literally hate these people. But the fact that they're still there is some seriously insane shit. But that said, this is forming a melting pot of two serious groups of batshit crazy conspiracy theorists. Those groups are people who believe every crazy theory you've ever heard about JFK and every crazy theory that you've ever heard about Donald Trump. I can't even. That's an understatement there! These people are off the wall over the top grade A certified batshit insane. Whew. And that sounds like the worst commune ever. I mean at least at a Phish concert there's plenty of opportunities for beer and weed. These people bring… what I'm assuming to be a combination of meth and semi-automatic weapons. Well, it is Texas. But that said, these people are fucking nuts and they're not going anywhere. Does someone want to explain to them that they're living in a make believe fantasy land of bullshit?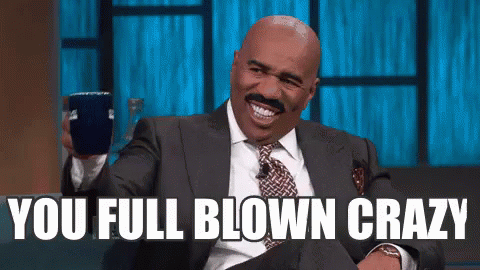 Damn right! But the question on the table is – where is this shit coming from? Who's convincing them that JFK is still alive and that he's a right wing operative looking to expose the deep state for committing satanic cannibalistic rituals? Well it's coming from the author of a book that's popular in Q circles called "Trust The Plan". And what's even scarier to me is that Q Anon is becoming as popular as some religions now. Trust me when I say we will cover this next week!




Thanks for getting through this Best Of! I know it's been a long time between editions but I can assure you that we'll be back next week with a brand new edition! See you next week!


[font size="4"]And Now This: [/font]
[font size="4"]King Gizzard & The Lizard Wizard[/font]




Folks, I've been waiting 3 years to have these guys on the show, but they are one of my favorite bands out there currently. Their latest album is called Omnium Gatherum, you can see them at Boston Calling, May 28th, at The Caverns in Pelham, TN June 2nd – 4th, and Red Rocks Amphitheater Jun 8th and 9th, and the Hollywood Bowl June 21st. Playing their song "Magenta Mountain", give it up for King Gizzard & The Lizard Wizard!



Thank you Boston! This was fun! We'll be back again soon! We're off to Portland, Maine next week with live music from our good friend Post Malone and Stupidest State Selection Sunday! See you next week!


Credits

Host: Initech
King Gizzard & The Lizard Wizard Appears Courtesy Of: KGLW Records
Top 10 Conservative Idiots Recorded In Front Of A Live Audience At: Laugh Boston, Boston, MA
Images: All images copyright belongs to respective copyright holders.
Videos: All videos copyright belongs to respective copyright holders
Articles: All article content copyright belongs to respective copyright holders
Writing: Top 10 Writing Department
Graphics: Top 10 Graphics Department
Research: Top 10 Research Department
Lighting & Stage Props: Top 10 Lighting Department
Legal: Top 10 Legal Department
Advertising: Top 10 Advertising Department
HR: Top 10 Human Resources Department
Initech's Wardrobe Provided By: JAB Inc.
Wheel Of Corruption By: Studio 1 Stage Props, Burbank, CA
Management: Initech Productions, CCC Management
Follow The Top 10 On Mastodon at: [email protected]
Follow The Holy Church Of The Top 10 On Mastodon at: [email protected]
Questions? Comments? Complaints? Hate mail? E-mail The Top 10 at: [email protected]



Initech Productions: Yes, We Got The Memo



0 replies, 544 views