Thu Feb 16, 2023, 06:00 PM
Top 10 Idiots (531 posts)
Top 10 Conservative Idiots #14-4: We Don't Talk About Ronnie Edition


Here's the thing my loyal viewers – we don't want you to think that this show is entirely about negativity, oh no. While we still control the Senate and the White House, we do have to show some positive things. Especially while Joseph R. Biden is our PRESIDENT. Yes, I shout the word President because it really gets under the skin of the MAGA election deniers. So what were the biggest promises made at this year's State Of The Union? Well probably the best thing was that it overall was just a great address. So what is Joe Biden's "quiet revolution"? Well it's basically a glorified sales pitch and in my opinion, I think the "quiet revolution" pitch is certainly a better message than his 2020 "build back better" mantra was. Because as we know, republicans tend to fuck up everything they touch and as some of the things we've been witnessing in the news lately, we can't just side step and rebuild from their fuck ups. We have to revolt against the right wing media establishment, and I think that's the sentiment he was going for.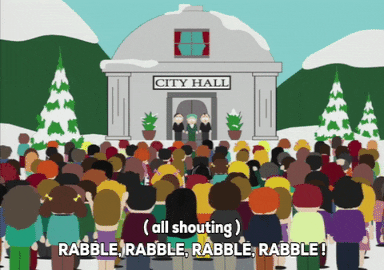 Yeah that rabbling you're hearing is coming from Marjorie Greene and Lauren Boebert. And look, no we don't want to hear about whether or not he'll be running again in 2024. At least not for the current time being. We want to hear about the country and where it's going. The republicans are attempting to hijack this country and drive it off a cliff. And we can't let that happen. But the one thing that what we did get out of this SOTU was someone who looks like he's enjoying what he's doing. And that's a far cry from what we got with the Orange Douchebag.






No that was the last guy who did that. And republicans are "sometimes unruly"? Oh come on, you're being too nice. They're *ALWAYS* unruly. And they're never happy either. This new brand of weaponized propaganda is going to destroy the country. But unlike the previous administration, whose State Of The Union could be summed up as "Old Man Yells At Cloud"…. Ha ha ha ha ha ha ha ha ha ha ha ha ha ha!!!... it's nice that having a pleasant old man in charge is much better than having an angry and creepy one in charge!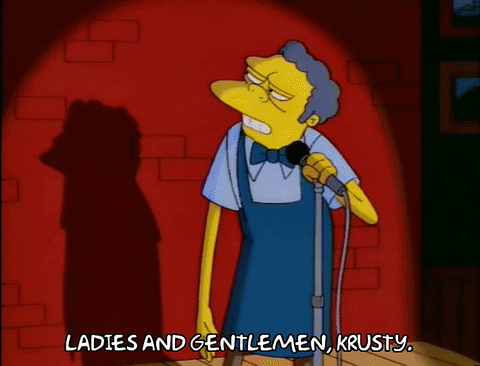 Come on, MAGAs. This is the State Of The Union. It's not open mic night at the Chuckle Hut. We didn't heckle Bush for 8 years when he was in office and we didn't heckle Trump when he was in there, even though the latter absolutely deserved it. The former too. But this State Of The Union really highlighted the difference between the two parties. And it really shows how the other one (conservatives) have just completely devolved into this cess pool of chaos and corruption, and have become an absolute laughing stock because they get all their talking points from TV and radio.







[div style="padding: 20px; background-color: #ffffff; border-radius: 10px; box-shadow: 0px 2px 4px 1px #aaa;"][div style="font-family: arial, helvetica; font-weight: bold; border-bottom: 1px dotted #999; padding-bottom: 8px;"]
[font size="8"]State Of The Union 2023: The Lowlights

[br] [/font] [br]

Ok we just finished talking about the good that came out of PRESIDENT Joseph R. Biden's second State Of The Union speech. Now, we got to talk about the bad. Because you know, there's two sides to every coin. And I love highlighting that Biden is the PRESIDENT because it really pisses off the MAGA election deniers. Speaking of election deniers, Marjorie Taylor Greene, who I refer to as "Marjorie Three Names", seen here looking like a certain fur-wearing villain of a certain Disney movie… HA HA HA HA HA HA HA HA HA!!!! But yes, Marjorie Three Names definitely stepped in it, and is really showing just how classless, lawless and clueless the far right MAGA party has become. Of course that's what happens when your party is ruled by talk show hosts and shuns any actual education for ultra-political group thinking. But yeah here's what happened.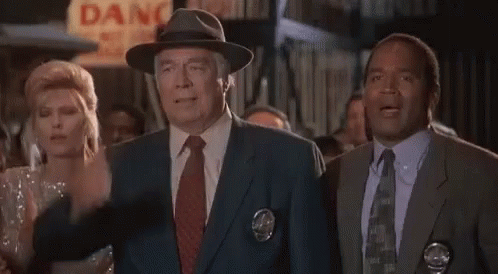 And then she was joined by the usual group of MAGA losers including Matt Gaetz, Paul Gosar, and Lauren Boebert. And then there was newly installed representative for Wyoming, Harriet Hageman, seen here looking like the evil librarian in a kids' middle school movie from the 1980s… ha ha ha ha ha ha ha!, but like the MAGAs wonder why we don't take them seriously? It's because they elect a bunch of poorly educated dolts whose job it is to cause chaos and that's about it. I have no doubt that Marjorie's permanent record from high school probably indicates that she beat kids up for their lunch money and shoved them into lockers. Let's just say that I know the type.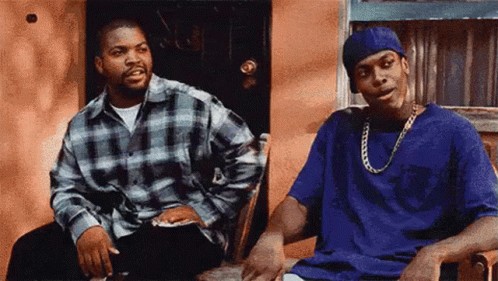 Yes, Marjorie definitely deserves all the shit being thrown at her. Which is probably why she went to Idaho because who knows or really cares? But I love when I come across articles and news reports like these because we all know the answer to this. It's just unnecessary clickbait. And the answer to this report is yes. The GOP is a bloodthirsty cult that's out for absolute power and domination and they don't care what insane buffoons they run in order to be able to achieve that. So yeah, the answer to this question is that the GOP knows that idiots like Marjorie Greene are a danger to their reputation and can damage their brand. But the truth of the matter is – they don't care.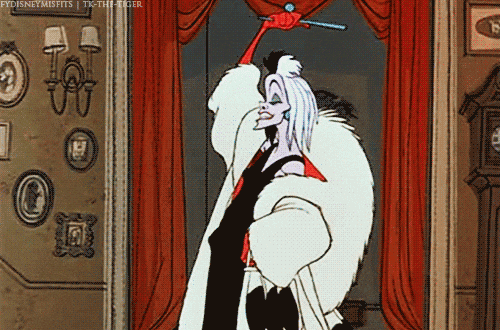 Yes, Marjorie Three Names is proving that the MAGA conspiracy theory wing of the GOP is clinically insane and they will stomp over anyone they damn well please. But I love the phrase "cacophony of kookery". It sounds like something that an evil villain from the 1880s would use. The good news out of all of this though is that Marjorie's heckling is only showing swing voters just how dangerous and insane the MAGA wing of the GOP is, and they can't afford to lose those voters. Especially when we have a major presidential election coming up and we can't wait to show Murdoch and his brand of fascism the door.







[div style="padding: 20px; background-color: #ffffff; border-radius: 10px; box-shadow: 0px 2px 4px 1px #aaa;"][div style="font-family: arial, helvetica; font-weight: bold; border-bottom: 1px dotted #999; padding-bottom: 8px;"]
[font size="8"]Ron DeSantis

[br] [/font] [br]

Look, the 2024 election is a mere 21 months away. And we've got to put aside our differences and get ready for it. Because people like Bill Maher have said for a long time that our democracy is hanging on by a thread. Well, 2022 was just a test bed, and the MAGA fundamentalist wing of the GOP barely won Congress by a thread. Barely. 2024 is going to be absolutely insane. Because while Trump is threatening to split the GOP down the middle (ed. note: GOOD!), the real danger is Florida Man and aspiring presidential candidate Ron DeSantis (Q – Nazi). Last week, we showed you just how dangerous that man is in his quest to bring you the full Fox News anti-woke agenda to a municipality near you with his hostile takeover of Sarasota's New College. Well, now he has his sights set on getting revenge on Disney by initiating a hostile takeover of the governing body of Disney World resort in Orlando, the Florida special district known as Reedy Creek. That's right – Disney has its' own special governing body that has received special benefits from the state of Florida for nearly 60 years. As of last week, those benefits are no more. Hold your boos.






Yes BOOOOOOOOOOOOOOOOOOOOOOOOOOOOOOOO!!!!! So Disney's special governing board that oversees Disney World, Epcot Center, and Disney resorts is getting replaced with Desantis ass kissers, boot lickers, and Fox News bots. You know, one of Disney's biggest movies in the last couple of years was the movie Encanto, which featured the song "We Don't Talk About Bruno". Why don't we call this piece "We Don't Talk About Ronnie"? Ha ha ha ha ha ha ha ha ha ha ha!!! Graphics department scores another one again! But this hostile takeover is showing just how dangerous Desantis is, and why he should never be president.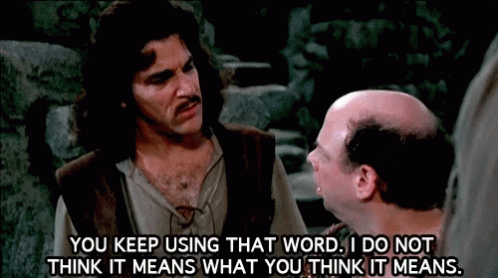 Ha ha ha ha ha…. Fuck you, Ronnie! And I'll tell you where you can shove your victory too. You really think MAGA conservatives are suddenly just now caring about accountability? This is all just a get revenge quick scheme because Disney didn't support your draconian "Don't Say Gay" bill. So yeah, fuck off with that accountability bullshit. We see right through you like a piece of paper that was sprayed with invisible ink. Ha ha, I love Who Framed Roger Rabbit?, great movie. So why is this important? Because if he were president and had a willing Congress and SCOTUS, he could take over entire corporations and universities and do some real damage.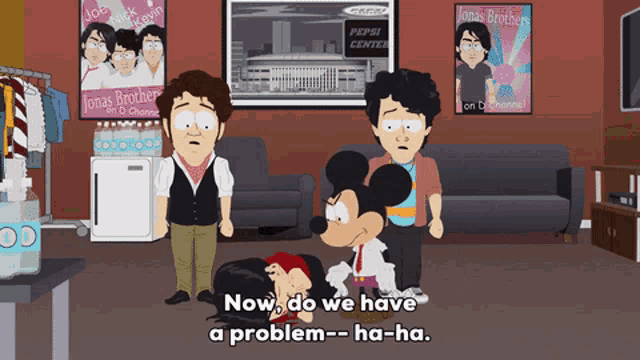 Ha ha ha ha… I love the South Park Mickey Mouse. But yeah this is clinically insane. Fox News and Ron Desantis have really stepped in it. And we're almost certain that this is all because Rupert Murdoch was mad that he lost his nightly Batphone to the Trump White House every night on the Sean Hannity show (see: Idiots #9-4 and Idiots #12-14 ). But make no mistake that these morons wouldn't exist without Fox pulling their strings. Now you might be wondering why Bob Iger isn't suing the shit out of Fox for their lies and slander. Well, maybe that's because Bob might have an ace up his sleeve in this whole mess. We hope.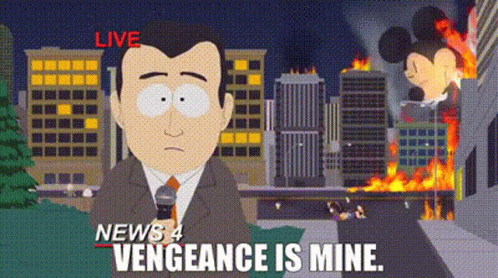 [div style="padding: 20px; background-color: #ffffff; border-radius: 10px; box-shadow: 0px 2px 4px 1px #aaa;"][div style="font-family: arial, helvetica; font-weight: bold; border-bottom: 1px dotted #999; padding-bottom: 8px;"]
[font size="8"]Republicans Vs Twitter

[br] [/font] [br]

If there's one thing we've learned about today's MAGA conservative republicans, is that they base their entire identities around being social media trolls. And what we're going to say here, we have said time and time and time again. Look, MAGAs, you're not being banned because you're a conservative posting a message on a social media board. You're banned because you're a hateful piece of shit and nobody wants to see you shitposting the same racist and sexist memes we've seen thousands of times, OK? Yes, thank you Buffalo! Just because your creepy uncle thought it was funny, doesn't mean that the rest of the world will think it's funny, OK? But before I go any further, I want to stress that the reason why we haven't been talking about Elon Musk's "Twitter Files" is because it's a steaming load of grade A bullshit, OK? We may discuss it in a future Conspiracy Corner though. But moving on, the GOP and their theories are getting weirder and nuttier by the day and it's really getting harder to try to keep up with all of the insanity going on.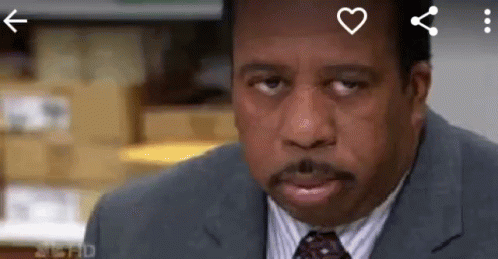 Sigh… this is going to be a long two years isn't it? But there's got to be more to it than just Hunter Biden's laptop. Which has been debunked about a thousand times. And come on, there's no story you can debunk in this day and age that the GOP won't find too ridiculous. Seriously, there's still idiots out there attacking fucking Comet Ping Pong, and it's been 5 years since Pizzagate. Like how many times are they going to keep bringing this shit up? We're worried about rising religious fascism and white supremacy taking over this country, they're worried that they can't be trolls on Twitter and Facebook.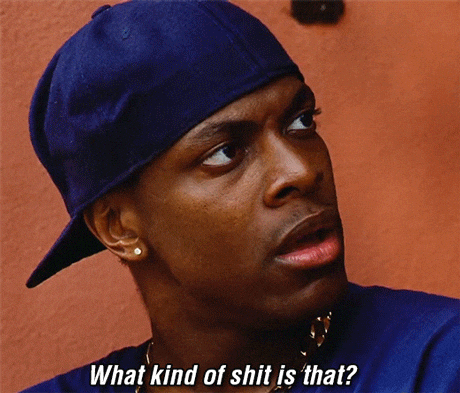 Good question, sir! What kind of shit is this that we are dealing with? Well I'll tell you. The Elon Musk "Twitter Files" are a colossal fucking joke. Elon's turned Twitter into a cess pool of right wing insanity bordering on some light Nazism. And the big reveal of all of this? It was Chrissy Teigan taking a very cheap and easy shot at Trump, and Orange Man has a sad. Oh boo hoo. What are you going to cry about it, snowflakes? Yeah you're the ones the last six years who kept telling us to "fuck our feelings", how does it feel now that the shoe is on the other foot?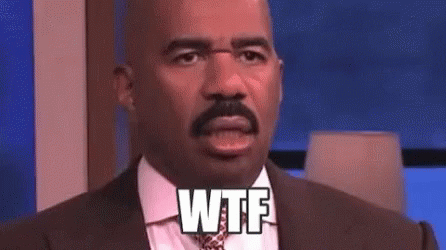 Yeah seriously what the actual fuck? It's seriously a broken fucking record with these clowns. Hunter Biden's laptop is the Benghazi of Monica Lewinskys. Like no matter how many times you debunk this bullshit they'll keep bringing it up because they literally have nothing else to talk about. That's what happens when your mind is rotted 24 hours a day by echo chamber politics. Look, I've been a moderator on forums before. Nearly every single forum I've ever been a member of has some kind of "don't be a racist or sexist asshole troll". So why is Twitter any different? I would think "don't be a Nazi" would be a commonality we would all share. But apparently with these clowns, even that's up for debate.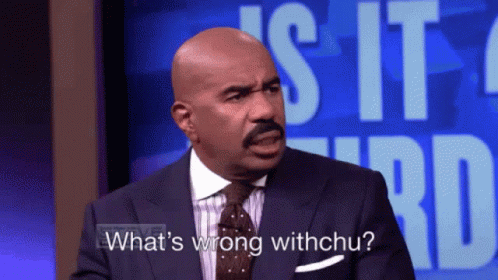 [div style="padding: 20px; background-color: #ffffff; border-radius: 10px; box-shadow: 0px 2px 4px 1px #aaa;"][div style="font-family: arial, helvetica; font-weight: bold; border-bottom: 1px dotted #999; padding-bottom: 8px;"]
[font size="8"]Jim Jordan

[br] [/font] [br]

This is going to be a long two years isn't it? If anything since the MAGA heavy Congress has taken over, they've shown us there's no conspiracy they won't touch. No insane theory, no matter how bizarre, off the rails, or having anything to do with what's really going on, is too taboo for them. The latest bit of MAGA insanity comes courtesy of Ohio representative Jim Jordan's (Q – Batshit) Weaponization Of Government hearings. Because you know, things like laws and regulations are for those godless heathens who don't believe in the power of MAGA. Ew. But when you lead the committee, how do you decide who's a target and who isn't? The one thing we do know about this shit show is that it's basically an elaborate scheme by the MAGA conservatives who seem to be multiplying at an alarming rate that it's a get revenge quick scheme for the January 6th committee. I mean come on, they tried to murder half of Congress and their own sitting vice president. What did they expect was going to happen?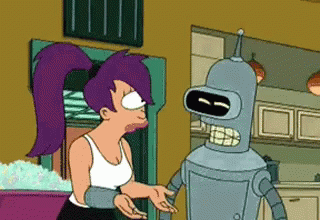 Oh come on, Jim! This is totally insane. And I'm not even going to point out the fact that Fox News are the ones calling for unity here. They're the ones single handedly responsible for most of the hate and division in this country. So why even have this committee to begin with? Well as we previously said that it's basically a get revenge quick scheme for January 6th and that's about it. But this is the absolute pinnacle of conservative insanity here folks. It's all downhill from here. Or is it? I would have thought January 6th might have been the peak, but nope, maybe that was the beginning of the summit. I mean you've seen what it takes to climb Mt. Everest, right?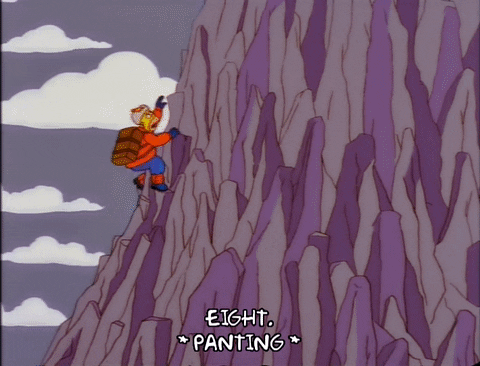 Ha ha ha ha, right? If there's one thing we've learned on this program is that there's seemingly no end to conservative insanity. The democrats have what? Two media channels and maybe a couple of hours of late night programming a week. Conservatives have what? 15 24 hour a day right wing news channels to choose from and an endless array of internet streams? Conservatives get 100 gun and doomsday prepper magazines on supermarket shelves, we get one issue of Vanity Fair? Like we said last week, conservative propaganda is so highly specialized that you can get it custom tailored to your level of racism and sexism. But really this "Weaponization Of Government" committee is basically just the airing of grievances from the Festivus episode of Seinfeld.





Ha ha ha ha ha! Oh man where's Frank Costanza when you need him? Needless to say the next two years of Congress are going to be an inevitable clusterfuck of conservative insanity and MAGA conspiracy theories. It's a melting pot. But it's one of those things. Like how conservatives scream they want freedom, but in the next breath they're banning books and calling for public executions of people who they don't agree with. And like I have been saying since this Congress took over, strap in because it's going to be a long two years and they're just getting started.






[div style="padding: 20px; background-color: #ffffff; border-radius: 10px; box-shadow: 0px 2px 4px 1px #aaa;"][div style="font-family: arial, helvetica; font-weight: bold; border-bottom: 1px dotted #999; padding-bottom: 8px;"]
[font size="8"]Holy Shit: Merger Of Church And State


[br] [/font] [br]

Gather around my fair brothers and sisters! It's time to take a seat in the pew and pass the collection plate, for the Holy Church Of The Top 10 has convened and it's time to remind you that the holiest among us are the most full of:




My fair congregation! Please be seated! You know in the last few weeks and months we've been talking a lot about the United States' slide into becoming a religious fascist totalitarian entity. It started innocently enough with the Christian right's takeover of school boards and city councils. But what we've been finding lately is that it's not really a "slide". It's more like a hostile corporate takeover. Yeah think of it like that scene in Avengers: Age Of Ultron when Jarvis gets taken over by Ultron and becomes this living, breathing entity. But again, these people do not worship GAWD or JAYSUS. No, they worship the unholy, ungodly Dark One! I of course speak of a being so foul, so inhumane, and so profoundly disgusting that his name DARE NOT be spoken in my church! But imagine for a minute that your hate is so strong that you actively pray against your enemies. I mean come on, what the hell kind of bullshit is that? Yes, we're allowed to swear in my church, as long as it's not at someone! But seriously, the MAGAs seem bent on taking this country to a new dark age!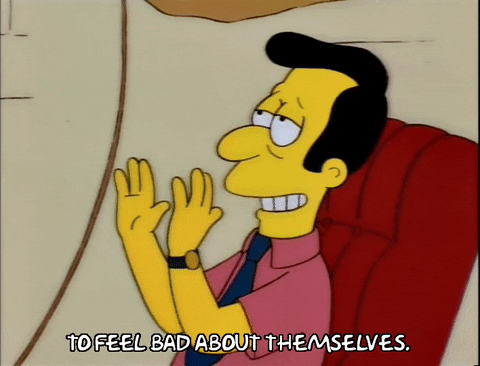 And you know what? They should feel bad about themselves. This is some stunningly EVIL stuff that the religious right is up to here. Look, we don't need the barely educated worshippers of the Unholy Dark One dictating to us what to do. It's beyond the pale that they are praying for their enemies' demise. I mean whatever happened to "love thy neighbor"? These Dark One worshippers really need to reexamine their life choices if this is what they really want. I can honestly guarantee that it's not what the good LAWRD JAYSUS would want now, is it?






Uh no we haven't, sir! I mean this is truly insane. The religious right has really gone beyond the pale and I have no doubt that if they were to get into power again they would do some serious damage to this country and its' reputation. You know, churches have become basically just front organizations for right wing political groups. Which is why I say that it's a hostile takeover. But have no fear! The "prophets" who claim to support the Unholy Dark One are here! That's right, my fair brothers and sisters! We've got a spiritual warfare brewing!






But here's the thing – make no mistake that the language that the right wing is using right now is the very sort of thing that leads to hate crimes, mass murder and even worse. And you know what? It's by design that they are doing this. This is what happens when your talking points are manufactured by a megalomaniacal billionaire who wants to take over the world. I don't want you to think that I'm being too paranoid either! They are currently banning books in the name of the Dark One, and I have no doubt that if they got back into power that they would do something EVIL!






No, Rick! You're the one living the dirty, sinful lifestyle! It's this kind of Christianity that is totally losing its' mind. We cannot let them regain power under any circumstances, my fair congregation! And I will fight it to the very end! Mass has ended, may you go in peace! That's it this week for:





[div style="padding: 20px; background-color: #ffffff; border-radius: 10px; box-shadow: 0px 2px 4px 1px #aaa;"][div style="font-family: arial, helvetica; font-weight: bold; border-bottom: 1px dotted #999; padding-bottom: 8px;"]
[font size="8"]Beating A Dead Horse: The Gas Stove Controversy


[br] [/font] [br]




The latest edition of the culture wars is quite literally adding fuel to the fire. If you're shopping for new kitchen appliances, you may have heard the recent controversy surrounding gas stoves and their impact on the environment. See, this is why we can't have nice things. It's the same cycle of bullshit all over again. Fox News keeps us fighting with each other over bullshit culture war issues, while the right wing consolidates all of the wealth and power in this country. The gas stove controversy really is the stuff of insanity. Because right wingers don't take "no" for an answer. Like I'm seriously convinced at this point that if the government told the MAGAs not to jump off of the Grand Canyon, they would be pushing and shoving each other to be first in line. The controversy surrounding gas stoves is yet another round of insanity for the "Fuck you, I won't do what you tell me" crowd. Sigh… and this crap definitely isn't going away any time soon.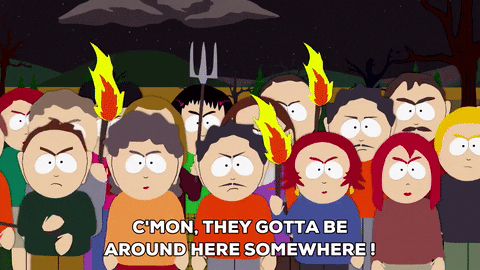 Yeah that's exactly the kind of angry mob mentality that Fox News attracts. Because with right wingers, they somehow interpret "no" as "yes". Like tell them "no, don't you dare eat Tide Pods!". They'll happily eat Tide Pods while giving you the finger and taking a selfie to post on Instagram. Because that's the kind of caring assholes that they are. Which of course, telling them posting hundreds of pictures on social media of them turning up all of the igniters on their gas stove to the highest setting and just watching it burn. Imagine giving yourself sulfur poisoning or suffering from asphyxiation or burning your house down to "own the libs". Again, this is why we can't have nice things.





Come on, conservatives, there was literally a scene about a guy getting murdered by his own oven in Hot Fuzz. Go ahead give us the finger while you get asphyxiation. But the right wing "I won't do what you tell me" movement is totally insane. Remember when right wingers were for the vaccine back in the early days of COVID only to very quickly turn against them? Yeah these people are clinically insane. And come on, why are they using pro-gun diatribes in their effort to keep their gas stoves? Well once again it all boils down to eight simple words, and apologies to Rage Against The Machine for this one – "Fuck you, I won't do what you tell me".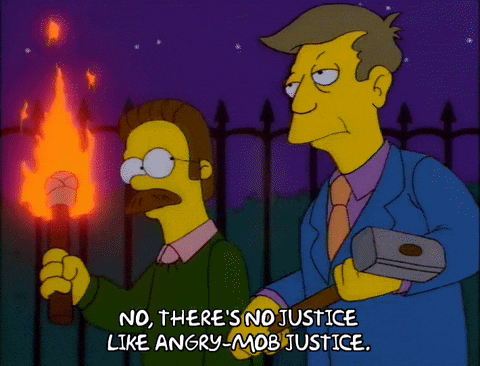 Yeah come and take it. Shut up. Seriously, right wingers. Yeah, shut up. And really just shut up for about a week. And come on, you always claim that you're doing this "for the children", so do you really want your kids to get asthma from inhaling toxic fumes? If you answered "yes" to that question, then you're an idiot beyond comprehension. Look the answer to all this hysteria is quite simple – just vent! Vent your damn house. The fresh air might be good for you. Seriously, turn off Fox News every once in a while and think for yourself. All that toxic air you're breathing from your gas stoves is going straight to your damn heads.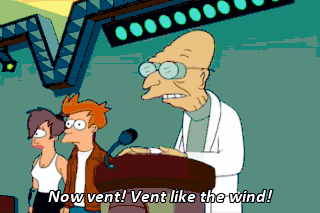 [div style="padding: 20px; background-color: #ffffff; border-radius: 10px; box-shadow: 0px 2px 4px 1px #aaa;"][div style="font-family: arial, helvetica; font-weight: bold; border-bottom: 1px dotted #999; padding-bottom: 8px;"]
[font size="8"]Conspiracy Corner: Insane Balloon Theories

[br] [/font] [br]




Welcome back to our segment that attempts to explain the unexplainable, Conspiracy Corner! Of course conspiracies exist when people simply don't want to read the article past the headlines and just flat out make shit up. We of course are coming to you live from our underground doomsday shelter from deep within the New Mexico badlands. Undisclosed location, of course! Let me just adjust my trusty tin foil hat for maximum government interference. They are trying to read yours and my thoughts after all! So folks last week I'm sure you know where you were when you heard about the Chinese spy balloon that was spotted on radar! Well, naturally this is the moment that conspiracy theorists have been salivating about for the last 6 years. Because they are letting their conspiracy theory freak flag fly. There have been literally thousands of social media posts with some absolutely insane theories that are so off the wall they can be custom tailored to your preferred level of batshit lunacy. So here's just a brief summarization of some of the crazier theories out there.






Yes, allow me to explain it to those of you who don't follow batshit conservative nuttery. They wanted President Joe Biden to shoot it down. He shot it down. What more do you want? Well that hasn't stopped the craziest of the crazy to continue being the craziest of the crazy. But the question that's on everyone's mind – was it aliens or was it "aliens"? Well the general consensus is that… no it wasn't aliens. But the more that you dig down the internet conspiracy theory wormhole, the more you realize that yeah… it was probably aliens.






Yes, that's right, ladies and gentlemen! It wasn't the aliens… but it was probably the aliens! But it might not have been the UFOs. Instead, let's ask our old friend Marjorie Greene (Q – Batshit) what she thinks that the UFOs might have been. Well, apparently Rep. Greene went absolutely ballistic during a recent meeting of generals at the Pentagon who gathered to talk about the now frequent occurrence of spy balloons appearing in US airspace. Apparently they're more than just spy balloons according to Marjorie Three Names. They could be so much more – they could be carrying missiles or even bioweapons like deadly viruses! Yeah, if you were looking to invest in stock, the time to invest in tin foil futures is now, because the right wing is going to be needing a lot of it!






Yeah probably! But that's why we have Fox News asking the big questions! Like were the Chinese spy balloons the product of UFOs or does China have something more sinister in mind, like starting World War III? Well, we wouldn't rule out the possibility that Fox News is attempting to start World War III, but they might just be heading to the crazy house. Really, if you thought you heard the last of this story, well, it's not going away any time soon. The Fox News addicts and internet conspiracy theorists are going to keep this going because it's good for ratings! And it may or may not have something to do with Hunter Biden's laptop. It's all connected, people! We're just asking questions!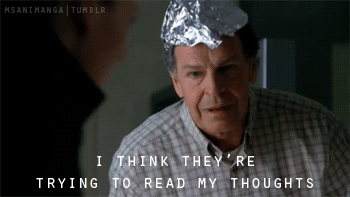 [div style="padding: 20px; background-color: #ffffff; border-radius: 10px; box-shadow: 0px 2px 4px 1px #aaa;"][div style="font-family: arial, helvetica; font-weight: bold; border-bottom: 1px dotted #999; padding-bottom: 8px;"]
[font size="8"]I Need A Drink: The Pink Floyd Feud

[br] [/font] [br]

Hey everyone, I don't know about you, but I could really use a drink!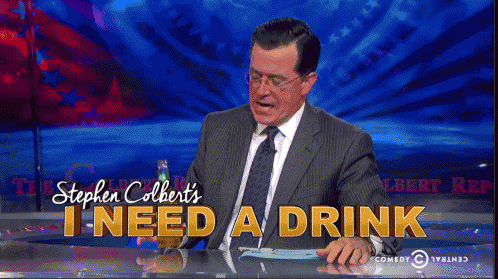 So of course you know that the idea behind this segment is that we have some drinks and while we are drinking, we discuss anything in the news as long as it doesn't relate to politics. Though we might actually have to break protocol tonight, even though we know that mixing booze and politics never ends well. Because there is a metric fuck ton of bad news out there right now, so you really want to have an escape from reality and what better way to do that than by getting loaded? Oh and don't worry, my sober brothers and sisters, we got your backs too! One day at a time! Just grab a glass of whatever you got – booze? Coffee? A nice joint or two? Whatever your vice is, we don't care! Our story this week concerns one of the greatest rock bands in the history of mankind – I'm talking about the legendary Pink Floyd! So tell me, bartender, what goes well with a story about Pink Floyd? A Dark Side cocktail? What's in that? Eh… I'll pass. I'll just take my usual Jack Daniels mixed with Jack Daniels. I call it the "Double Jack". So for our story this week, it's about the 50th anniversary of arguably one of the finest albums ever recorded in human history, Dark Side Of The Moon! Which of course naturally sparked rumors that the founding members of Pink Floyd, Roger Waters and David Gilmour might be getting back together after a decades long feud. Well, I got some bad news for ya… it ain't happening.






I feel like that bottle isn't big enough! So that's basically the gist of it. But here's where it gets weird and you knew that it was going to. The thing is, Pink Floyd fans, is that you have to accept the fact that mommy and daddy are never getting back together again. And the sooner you accept that, the better off you'll be. So the feud going on between Waters and Gilmour has lasted at least since 1985, when Waters left the band. So why, nearly 40 years later, is the feud back in the news? Well here's where we have to break the protocol of this segment.






Shots! Shots! Shots! Shots! Shot shot shot shot shots!!! Yeah so that happened. And it's one thing you can definitely be sure of is that Gilmour and Waters are never, ever, ever, never, ever, ever getting back together again! Apologies to Taylor Swift there, I hope this one doesn't get pulled for copyright infringement! But Gilmour's wife, Samson, certainly isn't wrong here. apparently Mr. Waters, while he may be on the side of anti-Trump, really is just for show. In fact there're a lot of evidence mounting against Roger Waters.






Look… look… we know everyone is entitled to their own opinions. Doesn't necessarily mean that it's the right one. And this is exactly why we say mixing booze and politics is perhaps one of the most dangerous cocktails known to man. Because this type of argument never ends well. But yes Mr. Rogers did address the U.N. regarding Russia's illegal and immoral invasion and occupation of Ukraine. Of which the official stance at this bar is that we're on the side of "fuck Vladimir Putin". Now we know this can be a touchy subject. Even the Ukraine government was naturally pissed at Waters, and of course made a Pink Floyd joke that we can only describe as "saw it coming".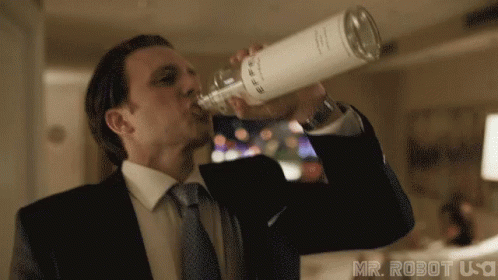 [div style="padding: 20px; background-color: #ffffff; border-radius: 10px; box-shadow: 0px 2px 4px 1px #aaa;"][div style="font-family: arial, helvetica; font-weight: bold; border-bottom: 1px dotted #999; padding-bottom: 8px;"]
[font size="8"]World Tour 2022 Destination #4 of 6: South Africa

[br] [/font] [br]

Part of our mission statement here at the Top 10 Conservative Idiots is that we view conservative idiocy not just as a uniquely American problem. No, it's a global problem and conservatives are ruining everything they touch all around the world. Which is why we present to you:




[font size="4"]Destination #4 Of 6: South Africa[/font]



Folks, we have just two more destinations to go before we wrap up this little tour. This week we're in Africa, next week, we're back in the Middle East, and we're finally ending in the good ol' USA. It was a hell of a tour everybody. South Africa is of course the southern most country on the African continent, and it's the only country in the entire world with three capitals! South Africa is also a country known for its' beautiful scenery and natural wild life. It's also one of the world's largest producers of wine. That's right – wine is a huge product coming from South Africa. But like we had our State Of The Union last week, South Africa also had theirs. And their current president sent out a dire warning about the times that we're currently living in. Yeah nothing is really getting better anywhere and we could blame rampant conservativism for most of the bad things happening in the world right now, but we don't have that kind of time!






Oh come on people! Stop your rabbling! So what else is South Africa the home of? Well South Africa is home to one of the world's largest battery suppliers. In fact a huge percentage of the world's batteries come from South Africa. And that number could only increase as the entire world goes electric and mobile. Everything requires a battery these days. Everything from phones to remote controls and even car batteries. But now with the increase of electric vehicles, South Africa's stock in the battery game could go even higher!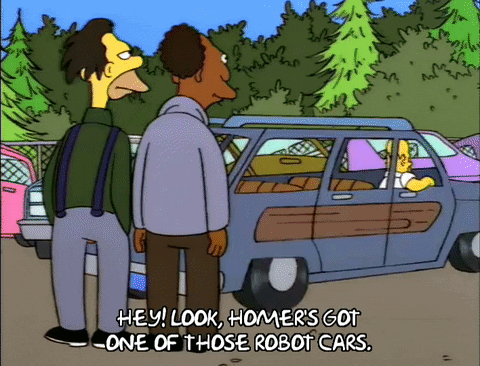 However, South Africa can't be a global leader in world energy until they fix their own energy crisis, which again was most likely caused by conservatives. We've told you – they're everywhere in this world of ours. It's not just a uniquely American problem. But their energy crisis is totally dwarfing the one that's being experienced in places like Texas and California. Ours are the product of overusing the grids which haven't been brought up to capacity. But South Africa's is affecting large parts of the country and has had a significant impact on its' overall infrastructure.






But alas, remember how we say that conservative idiocy is a global phenomenon with conservatives ruining everything they touch around the globe? South Africa's no different. South Africa is currently in a dispute with its' northern neighbors in Equitorial Guinea, a tiny Central African country with a small population and a leader so corrupt he makes Turkmenistan's Gurbanguly Berdimuhamedow look like Boris Johnson, and that's a pretty fair comparison. Anyway this is the guy who your favorite Soundcloud rapper thinks he is, but really is not.






[font size="4"]Scorecard: [/font]

Tourism: B
Culture: B+
Political Spectrum: C-
Liberal Appeal: B-

Overall: C-

Change from 2017: No change

[font size="4"]Next Week: [/font]

It's the next to last stop of our 2022 / 2023 World Tour as we head to the Middle East and the land of excessive oil wealth and hardcore religious fundamentalism, the United Arab Emirates!



[font size="4"]And Now This: [/font]
[font size="4"]Stick Figure[/font]

Folks, my next guest has a great new album out called "Wisdom", you can see them at the Cali Vibes Festival this Saturday with last week's guests the Dirty Heads! Playing their song "Paradise", give it up for Stick Figure!



Thank you Buffalo! This was fun, you were a great audience! We'll be back again soon! We're off to Boston next with live music from Turnstile! See you next week!


Credits

Host: Initech
Stick Figure Appears Courtesy Of: Ruffwood Records
Top 10 Conservative Idiots Recorded In Front Of A Live Audience At: Helium Comedy Club, Buffalo, NY
Images: All images copyright belongs to respective copyright holders.
Videos: All videos copyright belongs to respective copyright holders
Articles: All article content copyright belongs to respective copyright holders
Writing: Top 10 Writing Department
Graphics: Top 10 Graphics Department
Research: Top 10 Research Department
Lighting & Stage Props: Top 10 Lighting Department
Legal: Top 10 Legal Department
Advertising: Top 10 Advertising Department
HR: Top 10 Human Resources Department
Initech's Wardrobe Provided By: JAB Inc.
Wheel Of Corruption By: Studio 1 Stage Props, Burbank, CA
Management: Initech Productions, CCC Management
Follow The Top 10 On Twitter at: @10Idiots
Follow The Holy Church Of The Top 10 On Twitter: @churchoftop10
Questions? Comments? Complaints? Hate mail? E-mail The Top 10 at: [email protected]



Initech Productions: Yes, We Got The Memo


0 replies, 450 views