Thu Sep 22, 2022, 05:00 PM
Top 10 Idiots (500 posts)
Top 10 Conservative Idiots #13-8: We Have The Meats And Also The Subpoenas Edition


There is one thing I think everyone in this room can agree on – the two worst governors in the country are Ron DeSantis (Q – Florida Man) and Greg Abbott (Q – Lite Nazi). But lately these two are in some kind of weird contest to see who can kiss up to the right wing conservative media sphere the most, because both of these guys want to be president. And this story is one of those stories that we say is like peeling an onion. The more layers you pull back, the more it stinks, and the more likely you are to cry as a result. But the really scary thing about what Desantis did to those migrants? He did this all to score points on conservative talk radio. OK don't boo just yet. I see this one guy in the middle of the front row getting ready to boo. Don't get mad just yet sir. And this thing is not only fucking weird, it's pure fucking evil and represents the sheer cruelty of AM hate radio and Fox News policies. They're going full fascist whether we want them to or not, and this is just the beginning.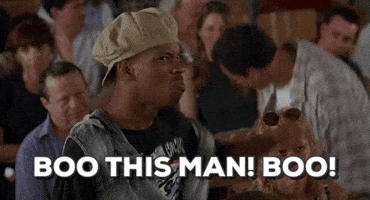 Yeah BOOOOOOOOOOOOOOOOOOOOOOOOOOOOOOOOOOOO!!!!! So Ron Desantis sent a plane full of immigrants to Martha's Vineyard and now he's paying for it. This is one of those things that I would put in the "play stupid games, win stupid prizes" file. Oh and it gets weirder the more you dig into it, because after all this was a political hit job and that's about it. Apparently the migrants were lured by Ron with pamphlets and false pretenses. That's right – they were tricked and conned by a guy who is associated with one of the worst known con artists of all time. Just for ratings.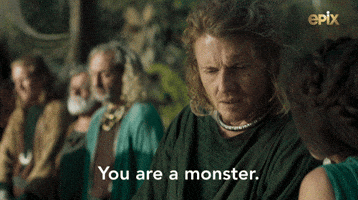 Look, look. We could spend all day talking about this subject, but we don't have that kind of time! But here's my favorite part of this whole thing. See the entire idea behind this stunt was to give credence to the conservative AM radio talking point about how bad the liberal concept of a "sanctuary city" is, which was designed to rile up the conservative base 60 days before the midterms. And this thing backfired on them spectacularly. In fact it may have even more severe consequences for the schoolyard bully who currently occupies the Florida governor's office and was installed by Fox News and Rupert Murdoch. But don't get mad at Desantis, get mad at the source!





Thank you Nelson! And by the way in case you're wondering – yes this is a stunt designed to rile up the conservative / MAGA base for the 2024 elections. The cruelty is the point! And it's truly insane to think that the conservatives paint themselves as the party of children, babies, and anti-human trafficking. I am going to say – they don't care about kids. Maybe if they're white, blonde, and of European descent, then they might. But make no mistake that this is a white supremacist's wet dream and this is only the beginning. If Desantis isn't called out on this, expect him to do worse, with Fox News pulling the strings on his every move.







[div style="padding: 20px; background-color: #ffffff; border-radius: 10px; box-shadow: 0px 2px 4px 1px #aaa;"][div style="font-family: arial, helvetica; font-weight: bold; border-bottom: 1px dotted #999; padding-bottom: 8px;"]
[font size="8"]Mike Lindell

[br] [/font] [br]

Like I said last week, I am loving watching the MAGA world fall flat on their face. Yeah you know the old saying that two wrongs don't make a right. Well, in this case, fuck that shit. Because you know their favorite president spent the last five years calling us losers and morons and now he's going full whack job conspiracy theorist and embracing full blown Nazi ideology, yeah really the only acceptable response is fuck these losers. But here's the thing MAGAs – you know the old saying, don't do the crime if you can't do the time! This might be one of my favorite stories in a long while. I'm sure that everyone remembers where they were when they heard that Mr. Creepy Pillow Man himself, Mike Lindell got his phone seized by the FBI while at a fast food restaurant in the middle of nowhere, Minnesota. Me? I was sitting here in my hotel room on the Top 10 workstation laughing my ass off. At this point, it'd probably be easier to list who connected to Trump isn't a criminal (hint: 404 file not found).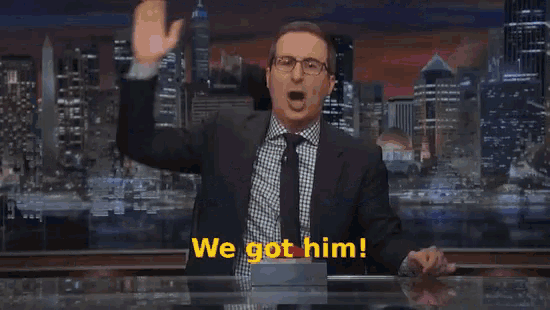 Ah ha ha ha ha ha ha ha ha ha ha ha ha ha ha ha ha!!!! Excuse me a minute…. HA HA HA HA HA HA HA HA HA HA HA!!! You can't keep a good election denier everybody! But I do love this. The initial reports were kind of vague about where he was detained. Some say it was an Arby's, others say it was a Hardee's. So let's use the Arby's slogan – we have the meats… and also the subpoenas! Thank you for that, Top 10 Graphics Department! But I love that the official Hardee's social media account took a jab at the incident:





Gotta love whoever does fast food social media accounts, because they do have a great sense of humor about things! But you know who doesn't have a great sense of humor? Mike Lindell. One thing I will say about living in the social media and smartphone era, is that smartphones are great to have but people also get addicted to them. So when you take away the phone of one of the world's most notorious hard right MAGA trolls, you get them screaming and whining like the 5 year old yelling at his parents to buy him a toy at Target. So yeah that's happening!






Look, here's the thing, conservatives, you're knee deep in some ridiculously shady stuff! If you don't do shady shit, you won't get your phone seized! It's that fucking simple. The old adage is true – don't do the crime if you can't do the time! But of course, in the MAGA world, instead of joining them if you can't beat them, guess where they're resorting? The lawsuit. That's right – in the MAGA world, if you can't beat them, then sue the shit out of them! For the party that claims to hate trial lawyers, they really do love them some trial lawyers, don't they?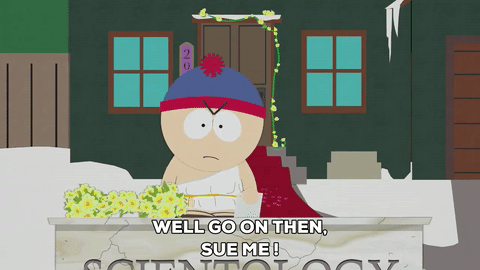 [div style="padding: 20px; background-color: #ffffff; border-radius: 10px; box-shadow: 0px 2px 4px 1px #aaa;"][div style="font-family: arial, helvetica; font-weight: bold; border-bottom: 1px dotted #999; padding-bottom: 8px;"]
[font size="8"]That Former President

[br] [/font] [br]

OK we got to talk about Queen Elizabeth II's funeral for this entry. Now I know you're probably all sick of hearing about as it ran almost as long as the line to see her lying in state at Westminster Abbey did. Yes that was a ridiculously long line. And you know this is one of those times when I am extremely thankful that we have a competent, graceful and classy leader back in the White House. Because he didn't make it about him. Unlike… that other guy. Yes, you know who I am talking about. That guy who we inexplicably used to call "president of the United States". Last week I talked about the insane debate raging on right wing conservative media about That Guy not being invited to the Queen's funeral because previous leaders have been invited and Biden got a +1. Hey look, right wing conservative media – the Queen *HATED* Trump. And he looked like a massive buffoon when he went to England during his term. And also, right wing talk shows, that decision wasn't Biden's to make. It was the decision of the Royal Family themselves! Well, once again, Asshole 45 has decided to make it all about him.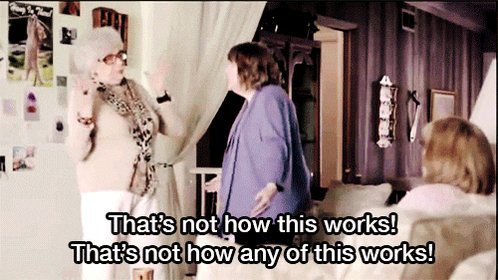 Hey asshole, look! That decision where you sit at Westminster Abbey isn't yours to make, it's the Royal Family's! Does anyone else besides me have the feeling that even if Asshole 45 got invited to the White House that he'd get the same seat and complain that he couldn't see anything? Or if he somehow did get a better seat, he'd find something else to complain about? Because he's that much of a colossal horse's ass who has no respect for anybody. Also: IT'S A FUCKING FUNERAL! It's not like you're sitting in the nosebleeds at an Arsenal game or something. Sigh… I can't even.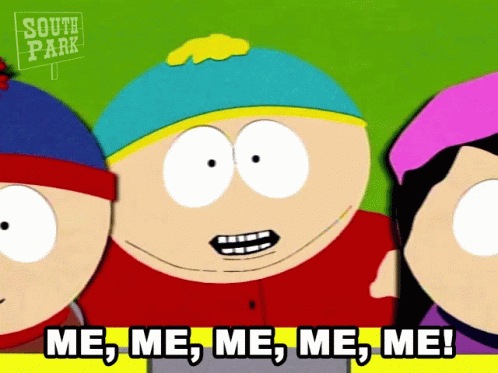 Yeah that's Trump right there in a nutshell. He didn't get invited to the party and is now acting like quite the spoiled child. But again, let me spell it out for conservatives who still don't quite get it: it's a fucking funeral! It's a somber occasion. And we don't need this jackass ruining it. But one thing they don't tell you about Royal Family events, unless you Google it, is that everything happens for a reason. It's not like they purposefully put Biden in the nosebleed section. Even though everyone was seated at the same level.






Yeah that pretty much sums it up! But no – he would not have got a better seat, you assholes! In fact they only invited the current president and didn't invite any previous leaders. The venue at Windsor Castle that they chose can only seat so many people. So some people just shouldn't get mad if they didn't get an invite. This is really supposed to be a private family service. Again, I can't stress this enough – it's a fucking funeral! It's not an Arsenal game. It's not the finals matches at Wimbledon. Just chalk this one up to a loss and move on. Oh wait, Asshole 45 doesn't do that sort of thing.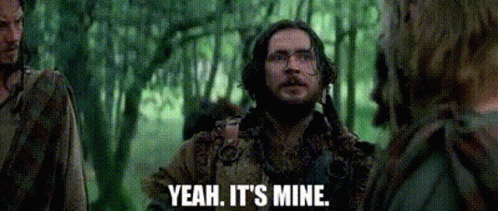 [div style="padding: 20px; background-color: #ffffff; border-radius: 10px; box-shadow: 0px 2px 4px 1px #aaa;"][div style="font-family: arial, helvetica; font-weight: bold; border-bottom: 1px dotted #999; padding-bottom: 8px;"]
[font size="8"]LibsOfTikTok

[br] [/font] [br]

Let's talk about the phrase "stochastic terrorism" for a bit. So the definition of the phrase basically means that when a group gets repeatedly dehumanized through repeated lies and slander, someone is going to take out their frustrations. Think of it like playing baseball for a minute. You can throw 1,000 pitches and maybe one or two are knocked out of the park home runs. So a stochastic terrorist will talk shit about, say, transgender people for days, weeks, maybe even years. See where I'm going with this? I want to talk about a particular stochastic terrorist for this entry. You may have been hearing recently about a social media account called "LibsOfTikTok" which in reality has nothing to do with liberals or Tik Tok. But lately that particular account has been banned from Twitter multiple times for threatening violence, yet is still present on Facebook, Instagram and Youtube. And this particular account has over 1.3 million followers. But again, see where I'm going with this. The people who run this account are massive transphobes and have been feeding the lies and hate on programs like Tucker Carlson about transgender people. To the point where this happens.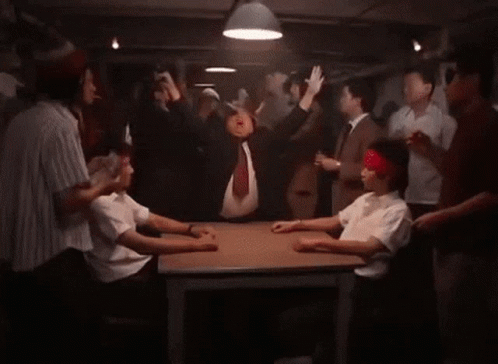 Ah, that's the analogy I was looking for! It's not baseball, it's Russian Roulette. Pull the trigger, nothing happens. Pull the trigger, nothing happens. Pull the trigger again? BAM! Someone starts targeting hospitals over the conservative outrage du jour. Look, I know this gets into the whole "policing speech" debate and I ain't touching that one with a 10 foot pole. But this shit is getting dangerous, and it's a perfect example of what happened when people take what's being said on Fox News and social media way too seriously. But look at what happened last week when someone actually attempted to take out their transgressions.






Yup, good ol' Russian Roulette! And by the way in case you're wondering if this woman in question is a MAGA supporter, I can happily say that "all signs point to yes". Just like noted MAGA terrorist Ashlii Babbitt, who was killed after assaulting police officers on January 6th, this woman is another excellent case for a study on what happens when living in an echo chamber causes one to snap. By the way you might be wondering – where is this shit coming from? Well I answer you – it's mostly linked to a closely monitored social media account called "LibsOfTikTok" which I mentioned earlier, that's at – shocker – the center of a Russian disinformation campaign. See? All bad things can be traced back to Russia.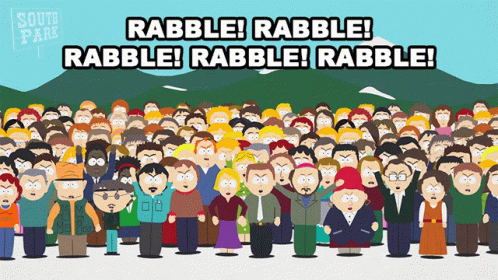 Oh come on, people! Stop your rabbling! Yeah these people are criminally insane and they're going to keep making threats and harassing hospitals until they get the attention that they seek. It's a classic narcissistic personality trait. But we can't stress enough how dangerous the propaganda is getting and it's eventually going to get people killed. And don't think they're stopping in Boston either. Expect the hate and harassment to come to a children's hospital near you. Like we said in the beginning, stochastic terrorism turns into actual terrorism if we're not careful. And just because one bomb threat didn't work, these wannabe terrorists aren't stopping there.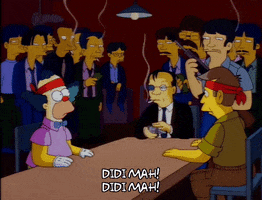 [div style="padding: 20px; background-color: #ffffff; border-radius: 10px; box-shadow: 0px 2px 4px 1px #aaa;"][div style="font-family: arial, helvetica; font-weight: bold; border-bottom: 1px dotted #999; padding-bottom: 8px;"]
[font size="8"]Top 10 Investigates: Catalytic Converter Thefts

[br] [/font] [br]

It's time to investigate beyond the headlines! This is Top 10 Investigates!



Any late model vehicle is going to have this device. It's called a "catalytic converter". The catalytic converter is a device that's installed on your vehicle's exhaust system in order to help prevent the pollution it would otherwise normally cause. But lately, the theft of these devices installed on vehicles has been increasing. The Toyota Prius has been a particular target of catalytic converter thefts everywhere, and it's not just in one part of the country either. The thefts have been increasing all over the country. But it's not just the Prius that's being targeted. There's a huge list of current and former models that are being targeted. So what's the purpose of these thefts? The thieves aren't after this device because they want their cars to pollute. No, they are after the precious metals contained within the device. So if your converter is missing from your car, probably consider it gone. So what are governments doing to stop the madness? Well it varies from one city to another.






But there seems to be a common pattern among these thefts – the thieves are targeting people who live in apartments and homes who don't park their cars in a garage. And the thieves seem to be getting more creative with each theft. It seems like the more creative you are in protecting your car and home, the more the thieves seem to be getting around any anti-theft devices that you may have installed on your property. And it's happening all over the country.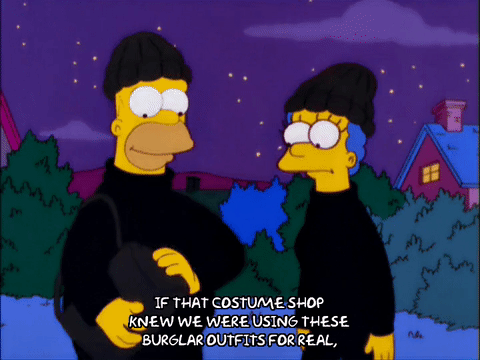 So what happens in the event that your catalytic converter is stolen? Well, the first thing is perfectly clear – you're going to have to wait. You're definitely not alone in having your converter stolen. This Staten Island mechanic has stated that he's been replacing this particular part in droves. The other thing that will happen? It's gonna cost you. And by costing you, we mean in the four figure range, easily. If your catalytic converter is stolen, you'll not only be paying through the nose, but you'll also have to wait up to several months for a replacement.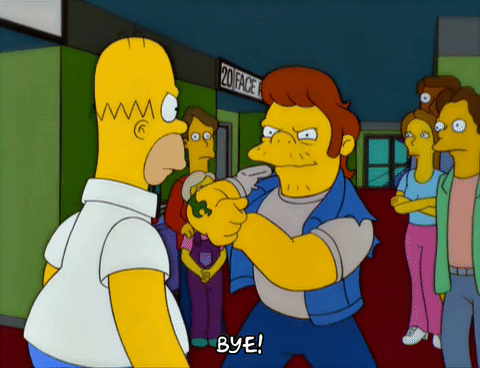 So the thieves will steal the part and sell it on the black market and once the part is stripped of the metals within, it's disposed of. What can be done to protect your precious catalytic converter? New laws being passed aren't helping much, neither are new devices that are being aimed at stopping the thieves before they take your device. But no matter how many new ways there are to combat these types of thefts, the thieves are getting more creative. That being said, that doesn't stop people from attempting to combat theft and one day we might just find something that works. Expect to see something like this appearing on a late night infomercial relatively soon!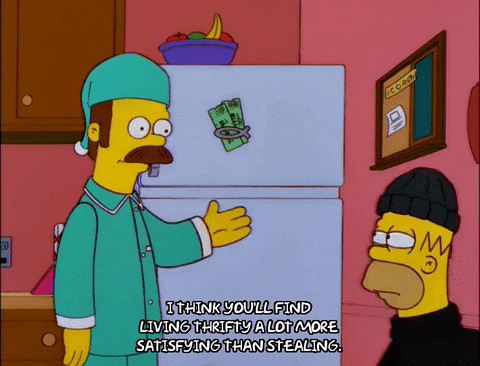 That's it for Top 10 Investigates. Good day.




[div style="padding: 20px; background-color: #ffffff; border-radius: 10px; box-shadow: 0px 2px 4px 1px #aaa;"][div style="font-family: arial, helvetica; font-weight: bold; border-bottom: 1px dotted #999; padding-bottom: 8px;"]
[font size="8"]Holy Shit: Extreme Nationalism

[br] [/font] [br]

Gather around my fair brothers and sisters! It's time to take a seat in the pew and pass the collection plate, for the Holy Church Of The Top 10 has convened and it's time to remind you that the holiest among us are the most full of:




My fair congregation! You know we live in quite a tumultuous time. And it seems like our brothers and sisters on the right are hell bent on taking this country down the path of fascism and neo-nationalism, whether we want it or not. And I can tell you right now, that is not the country I want to live in. Yeah I know you're probably tired of me talking about this subject, but we can no longer ignore it! Last week, one of my parishoners tipped me off to a podcast from a guy named Dalton Clodfelter. And if you want to know what the future of the Christian right is going to be and where that party is planning on heading, well, just listen to his podcast. For this cretin does not worship the good LAWRD JAYSUS! No, he worships the unholy, ungodly Dark One! A man who is so foul, depraved and disgusting that his name dare not be spoken in my church! But we've mentioned Mr. Clodfelter in our sermons the last few weeks, but he is not pulling any punches and is well, to put it succinctly, a Nazi.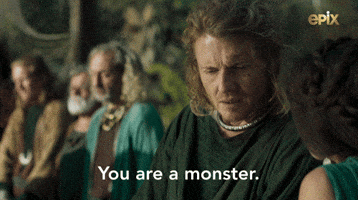 So stop me if you've heard this one before – a fascist, a Nazi, and a white supremacist walk into a bar, and the bartender says "So, Mr. Clodfelter, what will you have?". Hey o!!! But yeah this evil POS is all of those things and more. I'm not even going to play the clip of him drunk at 5:00 AM. But these people don't worship GAWD or JAYSUS, they worship the unholy Dark One! And if you think I'm kidding about where that party is heading, it doesn't just stop at Mr. Clodfelter, either! It's a virus and it's very quickly spreading and mutating!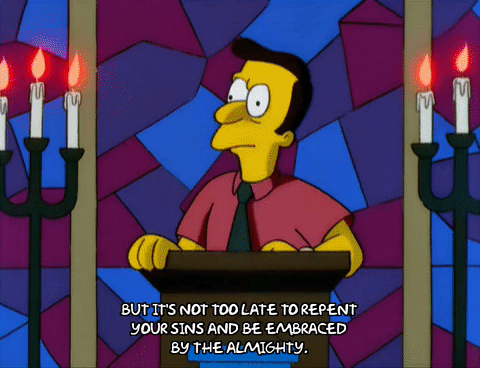 Well if these people are on that side, I don't want to be a part of it, thank you Reverend! Ah yes, our old buddy Lance Wallnau and his ridiculous Seven Mountains theory. We covered this quite a while ago but it seems to have festered and mutated into something even more ridiculous (see: Idiots #7-7 ! But extreme nationalism takes on many forms. And it's getting weirder, nuttier, and darker my fair congregation! None of this appears in the Good Book and none of it is certainly what the GOOD LAWRD JAYSUS would ask for now, does it? No, this appears to be the bidding of SAYTAN!!! And I say: SAYTAN be gone!!! Get the devil out of this house now!!!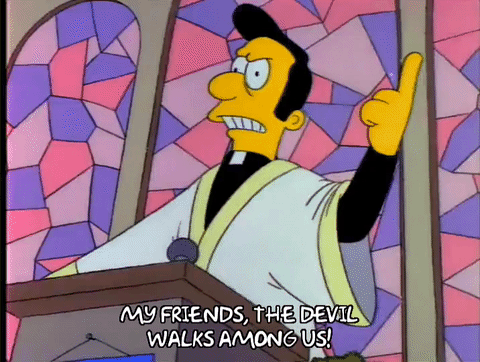 Yes he does! And SAYTAN is taking on many forms in white nationalism! And in case you're wondering where your right wing Christian friends and neighbors are getting their talking points from, consider this – there's dark forces at work right now in right wing churches. And one of them is a Christian influencer – David Barton, a man who we've also covered on this program previously for his uncanny ability to misconstrue history in favor of religious fascism (see: Idiots #11-6 and Idiots #7-5. But it's truly uncanny – it's almost like the Christian right wants totalitarianism whether we want it or not. And people like Clodfelter and Barton will continue to drag this fine nation of ours down to their level!






Yes that's true. We've got a long four years ahead of us and whether or not the United States descends into fascism or emerges unscathed remains to be seen. How much is a plane ticket to New Zealand again? Mass has ended, may you go in peace! That's it this week for:





[div style="padding: 20px; background-color: #ffffff; border-radius: 10px; box-shadow: 0px 2px 4px 1px #aaa;"][div style="font-family: arial, helvetica; font-weight: bold; border-bottom: 1px dotted #999; padding-bottom: 8px;"]
[font size="8"]Beating A Dead Horse: The Little Mermaid

[br] [/font] [br]




Can we please stop with the culture war bullshit already? If you ever want to know if there's a difference between democrats and republicans – here's the difference. We're concerned about a rising tide of Nazism and religious neo-fascist authoritarianism that's about to engulf this country and send us back to the stone ages. They're concerned with children's cartoon characters. Every time. Every fucking time there's a reboot of a classic children's movie we go through this same damn debate. And before we go any further, I will point this out – if you spend even one iota of a minute thinking about the race of The Little Mermaid, you're a racist. But the thing is, the right just can't let this shit go. It's like any time a studio attempts to cast some diverse actors and actresses to play roles that are well, iconic, they scream like spoiled children that they're not white. And to put it succinctly, they are beating their own dead horse here. Yeah I can't think of any better phrasing. But really, this whole thing is certifiably insane.





Come on movie studios, this is the 2020s, this shit has been happening for 8 years now and it will happen every time. So what's the solution? Do we ignore the trolls? And we certainly can't keep feeding them. Like honestly who that lives in the real world gives a shit? Honestly what happened to you that you care so much if a Disney princess is white or not? Disney princesses can be whatever the fuck they want to be! I mean remember when they floated the idea of Else having a girlfriend in Frozen 2? Yeah we don't care. But white male conservatives lose their shit every time!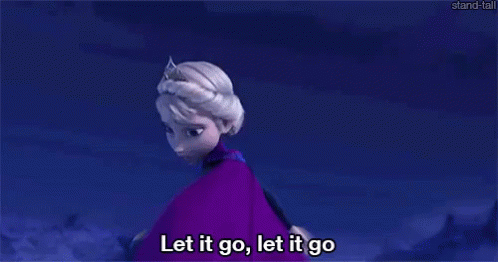 Seriously, take a page from Elsa there! Just… let it go! Let it go, let it go… I don't know how the rest of the song goes… But yeah anyway… enough of that. What's insane is that you really can't please everybody, and it seems like the people who you can't please are given a megaphone. But come on, when you have a self-proclaimed AI "scientist" digitize a white Aerial over a black one, well, not only are you a batshit fucking crazy racist with too much free time on your hands, you really need to take a step back and reevaluate your life choices.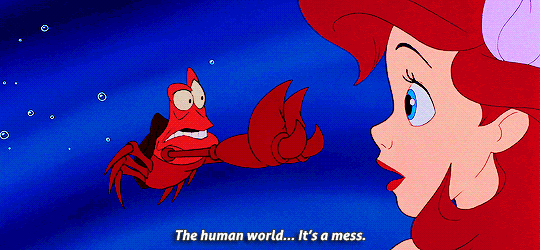 Yeah obviously! And here's the thing – there's nothing, and I repeat, nothing that is more pathetic than a bunch of adults complaining that the casting of a movie ruined their childhood. I know my own childhood had a lot more going on than just The Little Mermaid. So instead of pouting or being a racist douchebag, why don't you ask the people who really matter – the kids, what they think of the new version of the Little Mermaid? Because this is after all, a children's movie. It was made – wait for it – for children! Shocker, I know! Grow up, people!







[div style="padding: 20px; background-color: #ffffff; border-radius: 10px; box-shadow: 0px 2px 4px 1px #aaa;"][div style="font-family: arial, helvetica; font-weight: bold; border-bottom: 1px dotted #999; padding-bottom: 8px;"]
[font size="8"]Conspiracy Corner: Putin's Associates

[br] [/font] [br]




Welcome back to our segment where we attempt to explain the unexplainable, Conspiracy Corner! So when times are tough, or people don't simply want to read the actual article, they turn to conspiracy theories floated by crazy people like Alex Jones to fill in the gaps. We are of course coming to you live from our underground doomsday shelter deep in the heart of the New Mexico badlands. Let me just adjust my trusty tin foil hat for maximum government interference… they are trying to read yours and my thoughts after all! Ah there we go! So I don't know how closely you've been following Russia's illegal invasion of Ukraine, or the three ring circus that is the totalitarian Russian government, but Vladimir Putin's associates have a habit of "dying" mysterious deaths. Here's the thing I want to preface before we go any further – we don't usually make fun of death on this program. That's beneath us. But when you have an authoritarian mad man like Vladimir Putin who's on a quest for world domination through right wing propaganda at the helm, there's nothing that is off the table. So anyway in the last few weeks or so there's been a lot associated with the Russian mad man. Like this for instance.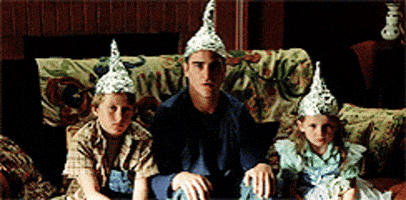 Yeah sure, he… "fell" out of the window of a hospital, and that's after he questioned the Russian government's illegal occupation of Ukraine. Don't do that! You know that Pooty has a habit of knocking off his associates and they all die mysterious deaths. But what's even weirder is that the list keeps growing of Putin critics who have suddenly died. And if that's not enough, there was another one that fell off a boat. So like we said, Vladimir Putin's critics have a bad habit of dying mysteriously and until Putin kicks the bucket expect this to become more widespread!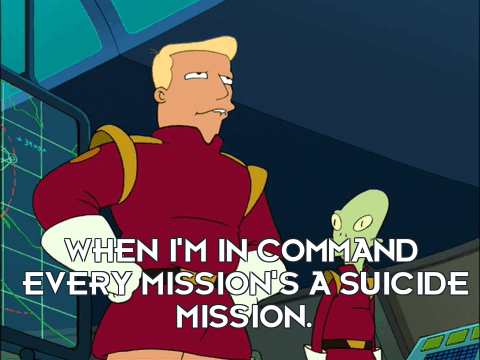 Sounds about right for Putin! But don't blame the victim for this, blame the source. Vladimir Putin is one scary individual. He might be the first world leader who's out for global domination since Adolf Hitler, though Hitler was another leader who had a bad habit of silencing his critics. There's a great comparison for you! But come on, after nearly 8 years of watching Russia annex Crimea, committing genocide against Ukraine, and committing other unspeakable crimes against humanity, you're just now coming to the conclusion that he might be dangerous? Just now?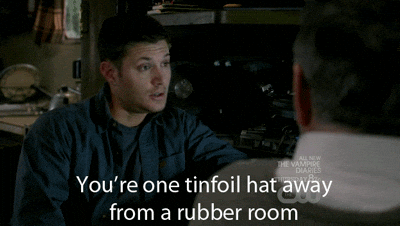 Yeah probably! But come on, Sky News – just say it! He was murdered and Vladimir Putin is a terrorist out for global domination. That's why I'm hiding out in this basement bunker because there's no way he could get to me! But there's a connection between all of these deaths and I can't quite put my finger on it. If you're living in Russia and you speak ill of Vladimir Putin or his illegal and immoral occupation of Ukraine, don't say we didn't warn you. Because otherwise they'll be coming to take you away, ha ha, and you'll be next!







[div style="padding: 20px; background-color: #ffffff; border-radius: 10px; box-shadow: 0px 2px 4px 1px #aaa;"][div style="font-family: arial, helvetica; font-weight: bold; border-bottom: 1px dotted #999; padding-bottom: 8px;"]
[font size="8"]I Need A Drink: The Long Standing O

[br] [/font] [br]

Hey everyone, I don't know about you, but I could really use a drink!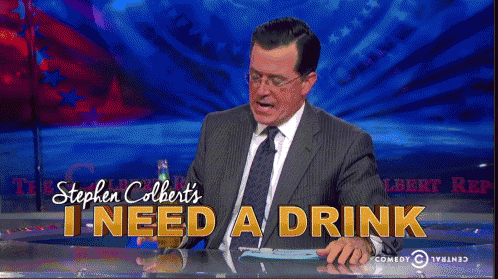 Of course you know that the idea of this segment is that we cozy up to the bar and have some drinks, but we only got one rule in this saloon – and that's no politics! Because there's a lot of really dark shit in the world right now, so sometimes the best solution is to just say "fuck it" and crack open a cold one with your buddies. This week it's the height of festival season – film festivals, that is. So we're naturally going to see how long people can stand and applaud without getting sick of it. So tell me, bartender, what goes well with a story about long applauses? Seriously, that doesn't even make sense. So what is in it? Bacardi 151? Are you trying to kill me, man? Well it does make all your hairs stand up on end. You know what, I need a beer for this one, but make it large and plentiful! IPA please. So after two years of not having box office records, the film industry is poised to make a roaring comeback with some new movies that are getting widespread critical acclaim and it's about time we get some fresh blood in the box office because I'm sure everyone is tired of sequels, reboots and remakes, am I right? But that said it's been 2 years since we had film festivals and we're getting stupid crap like this happening.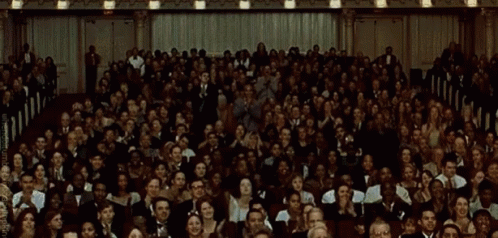 Yeah keep 'em coming! So wait a minute, let me get this straight... they're applauding for four straight minutes for a movie that only has a 46% rating on Rotten Tomatoes? Come on. Well to be fair, we haven't had a real box office for over 2 years so I guess that film festival audiences will literally applaud just about anything right now. If that wasn't enough, you remember Brendan Fraser right? The embattled star of such hits as the Mummy and the Mummy 2, is in the process of making his comeback with another film that starts with "The" in the title – The Whale. And this happened.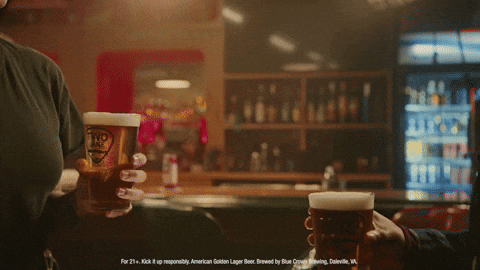 That is one long ass standing ovation! Look, I get it, we haven't seen a movie in the theaters for over 2 years now! So look long standing ovations, I kind of get it. But do we really need ones that last 5 minutes or 10 minutes? Well, according to the Guinness Book Of Records, opera star Placido Domingo currently holds the record for the world's longest standing ovation at 80 minutes. I really can't believe that I had to look that up. But 14 minutes seems paltry by comparison! We've got a long way to go before we reach Italian opera star status!






Oh come on, the Marilyn Monroe biopic can't be that good, can it? But if you think the long standing ovation is getting to be quite a bit ridiculous, well we ain't seen nothing yet! Just wait until the 2023 film festivals! We'll see standing ovations that are 28 minutes long! Hell, why not give a 32 minute standing ovation? Maybe we might even reach Italian opera star status! Seriously, give it a couple of years and we might see standing ovations as long as the movies themselves! The MPAA might need to give a run time on the applause after the movie! Or maybe we need Dave Chappelle's "Wrap It Up" box. Who knows?







[div style="padding: 20px; background-color: #ffffff; border-radius: 10px; box-shadow: 0px 2px 4px 1px #aaa;"][div style="font-family: arial, helvetica; font-weight: bold; border-bottom: 1px dotted #999; padding-bottom: 8px;"]
[font size="8"]World Tour 2022 Destination #7 - Hungary

[br] [/font] [br]

Part of our mission statement here at the Top 10 Conservative Idiots is that we view conservative idiocy not just as a uniquely American problem. No, it's a global problem and conservatives are ruining everything they touch all around the world. Which is why we present to you:




[font size="4"]Destination #7: Hungary [/font]




Hello everyone! This week we're in Eastern Europe and visiting the country of Hungary! The country is pretty much smack dab in the middle of Eastern Europe. It's capital is Budapest, and no relation to the Wes Anderson flick the Grand Budapest Hotel. It's home to the Danube River, who you might be familiar with from the classical song "House Of The Blue Danube".



Here's the thing I want to stress before we go any further – it's not all fun and games on this World Tour 2022. We're going to see some great parts of the world and we're also going to see some very dark parts – this country being one of them! Now you might be wondering why we're visiting Hungary and the reason is because… conservatives. Hungary is one of the key allies that Vladimir Putin has left with their populist prime minister Viktor Orban. Who American conservatives love for some reason and I really can't quite put my finger on it. Oh wait yeah that's right – he's a full blown fucking Nazi. And the fact that he keeps getting elected and reelected should not only scare you, but it should scare the entire world. Because populist / (*insert country here*) movements are not good. They're terrible. And things like this can happen as a result.






Look people, I cannot emphasize this enough – STOP VOTING FOR FASCIST FUCKWADS!!! Correct me if I am wrong, but didn't we fight two world wars to stop fascist populism from taking over the planet? I think my grandparents would be rolling around in their graves if they knew what was happening all around the world in 2022. But make no mistake, like Brexit, Hungary's election of Viktor Orban was no joke and it was done intentionally by design. Because the whole goal of the current movement is to tear down all the establishments. I said all of them!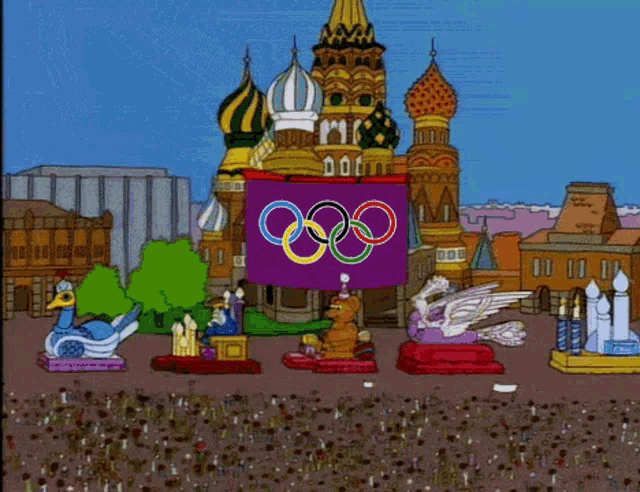 Yeah that is kind of what it feels like right now. But here's the thing – we can no longer ignore the rising tide of fascism and neo-authoritarianism that is seeming to rear its' head around the world. Whether it's Boris Johnson in the UK, or it's Jair Bolsonaro in Brazil, or it's Xi Xianping in China, or Hungary's Viktor Orban, these fuckers are scary and dangerous. Even worse when you combine them with the head villain of them all, the Thanos of the modern world, Vladimir Putin. No wonder the GOP loves Orban so much, he's on Putin's side and so are they.






You might be wondering – why are we spending so much time talking about Viktor Orban? Well I will answer you, good sir or madam – because he's been invited to speak at two different American conservative conventions this year! They see this guy as a role model for far right fascist authoritarian viewpoints! That's why! It's truly scary to think that the US religious right is heading in a neo-fascist direction. Well there is one good thing, don't want you to think it's all doom and gloom – but the party opposing Orban finally has some webbing under its' feet! Yes, things could get interesting in the next election cycle!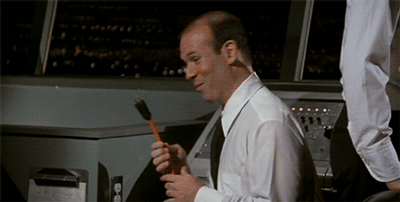 [font size="4"]Scorecard: [/font]

Tourism: C
Culture: B+
Political Spectrum: D-
Liberal Appeal: F

Overall: C-

Change from 2017: Hungary has made a bit of progress in turning things around but as long as Viktor Orban is at the helm of that country, I cannot in good conscious recommend people travel there for the time being.

[font size="4"]Next Week: [/font].

Next week – we're heading to the land of Neuschwanstein, luxury cars, and Oktoberfest – the heart of Bavaria, Germany!



[font size="4"]And Now This: [/font]
[font size="4"]Umphrey's McGee[/font]

Ladies and gentlemen, my next guest is a legendary jam band from South Bend, Indiana. This is their new album called "Asking For A Friend", you can see them on tour through the end of October. Playing their song "Small Strides", give it up for Umphrey's McGee!



Thank you Salt Lake City! We're off to do our first show in Iowa next! See you next week!


Credits

Host: Initech
Umphrey's McGee Appears Courtesy Of: Hanging Brains Music
Top 10 Conservative Idiots Recorded In Front Of A Live Audience At: Zanies Comedy Club, Salt Lake City, UT
Images: All images copyright belongs to respective copyright holders.
Videos: All videos copyright belongs to respective copyright holders
Articles: All article content copyright belongs to respective copyright holders
Writing: Top 10 Writing Department
Graphics: Top 10 Graphics Department
Research: Top 10 Research Department
Lighting & Stage Props: Top 10 Lighting Department
Legal: Top 10 Legal Department
Advertising: Top 10 Advertising Department
HR: Top 10 Human Resources Department
Initech's Wardrobe Provided By: JAB Inc.
Wheel Of Corruption By: Studio 1 Stage Props, Burbank, CA
Management: Initech Productions, CCC Management
Follow The Top 10 On Twitter at: @10Idiots
Follow The Holy Church Of The Top 10 On Twitter: @churchoftop10
Questions? Comments? Complaints? Hate mail? E-mail The Top 10 at: [email protected]



Initech Productions: Yes, We Got The Memo


0 replies, 339 views