Thu Aug 4, 2022, 05:00 PM
Top 10 Idiots (492 posts)
Top 10 Conservative Idiots #13-2: This Machine High Fives Fascists Edition




OK we're going to do something a bit different for this entry. We're going to talk about something that's been affecting the planet and its' on everyone's minds – GLOBAL WARMING! Or: None like it hot! Yes, it's getting hotter in here. And no, it's not just you. Now here's something that I want to talk about that has the potential to be mind blowing. So there was an absolutely crazy bombshell that dropped this week about who's really using carbon emissions. And here's the thing – Americans as a whole have not been bad. We're not good, necessarily. But we're not bad. And that's despite the objections coming from billionaire oligarchs like the Kochs, Mercers, etc.. So what's really fueling global warming? Well, the surprise is it's not us. The real user of resources? Celebrities. That's right – it's the Kim Kardashians and Taylor Swifts and Blake Sheldons of the world. So how can they be so reckless and abusive to the environment and the ecosystem? Well, it's their private jet use. Like you know you have too much money when you can take a 20 minute flight from Camarillo to Burbank to avoid sitting in traffic for one hour. Hey, traffic in LA sucks, we get it!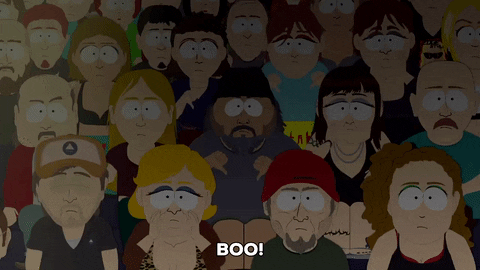 Yeah BOOOOOOOOOOOOOOOOOOO!!!! Come on, Kylie. You're a Californian. Part of the experience of living in this state is sitting in the nightmare known as the Los Angele s freeway system! Yeah, us average Americans? We don't get the luxury of hopping on a private jet from an FBO and jetting from Van Nuys to San Bernardino. We have to sit in that 3 and a half hour drive and we put up with that shit, why? I don't know. Oh and wait until you hear their excuse this time. So Taylor and Kylie have a problem that isn't going away. But that problem isn't going away overnight. And the sad thing is that it's affecting all of us.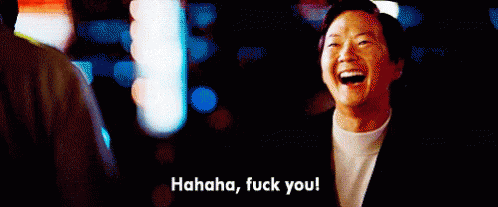 Seriously, nothing screams "privilege" like having your PR rep give a prepared statement about how your private jet use isn't as bad as other rich people's. But while we're fighting over metal vs plastic straws and whether or not our daily Starbucks habit is winding up in the ocean, guess what? That metal straw you ordered from Amazon might have an effect on the environment too! The one thing that people just aren't getting about carbon footprint is that everything you do has an effect on the ecosystem one way or another. And when we couldn't go anywhere in 2020 and 2021? Yup, that had an effect on the environment too!






The bad thing is that there's no easy solution to any of this. and any solution is guaranteed to piss off a large percentage of people, no matter what your stances on the environment are. So because of that governments around the world are taking a good, hard look at what it would take to reduce carbon footprints and of course greenhouse gases, which would reduce global warming. Yeah all these restrictions do suck. But if we don't act now, things are going to get a hell of a lot worse. And once people start dropping dead in the street because of heat exhaustion, well, there's not going to be a vaccine that will cure that.







[div style="padding: 20px; background-color: #ffffff; border-radius: 10px; box-shadow: 0px 2px 4px 1px #aaa;"][div style="font-family: arial, helvetica; font-weight: bold; border-bottom: 1px dotted #999; padding-bottom: 8px;"]
[font size="8"]The GOP

[br] [/font] [br]

I never in a million years ever again want to hear my Fox News loving friends and relatives say that they support the troops. Because the whole mantra of the GOP is that they care about you… until they don't, and they don't even care then. They don't even at least pretend to care about you. So why do people still vote for them? Particularly our nation's veterans. Talk about a group of people who have been brainwashed into voting against their best interests. You know for the sake of this piece, let's channel the great Woody Guthrie and call it "This Machine High Fives Facsists". Thank you Top 10 graphics department, once again you guys come through! But here's how sick, twisted, and utterly devolved the GOP is. Most people want to advance the causes of human rights. The GOP wants to take us back to the stone ages to please their news network and megachurch overlords. It's criminally disgusting.





Yeah BOOOOOOOOOOOOOOOOOOOOOOO!!! Ugh Ted Cruz is a completely immoral, despicable scummy excuse for a human being. If you're denying groups of people their basic rights, and then high fiving each other about it, then you should lose your right to vote until you take and pass a basic high school civics class. Because you obviously slept through that class. And that angered a lot of people,
particularly Jon Stewart. And if you know what he's been up to since the Daily Show ended back in 2015, well, he's been up to this. And he's very, very pissed off.






Yeah that's exactly how we feel here! And Mr. Stewart is naturally pissed and he's 100% correct about this. It's truly disgusting what the lengths the "own the libs" is going to actually "own the libs". But the good news about this is that the libs owned back. And it shows that we actually can pass bipartisan legislation. You know, here's the thing – I would think that not wanting to be fucking poisoned would be at the top of the list! But as we've seen in the last two years, there's no low they won't stoop to and nothing is off the table. Let's face it – that GOP is poisoned.








You know here's the thing – like I said earlier, the GOP cares about you until they don't. Hell, they don't even pretend to care about you. And they won't pass any meaningful legislation until you kick their asses like Jon Stewart did, and even then they probably won't be listening to you. But it's truly insane that partisan politics have reached absolutely ridiculous proportions. It's the end result of generations of the same bullshit in a new package. But once again, I never, ever want to hear the GOP scream about supporting the troops ever again. That GOP is poisoned.









[div style="padding: 20px; background-color: #ffffff; border-radius: 10px; box-shadow: 0px 2px 4px 1px #aaa;"][div style="font-family: arial, helvetica; font-weight: bold; border-bottom: 1px dotted #999; padding-bottom: 8px;"]
[font size="8"]The GOP

[br] [/font] [br]

Hey everyone look. The 2024 election is just a mere… 2 years away. And the US is one, maybe two election cycles away from going full on fascist. And we mentioned back in Idiots #12-6 how dangerous it is that the GOP is cozying up to ultra far right Hungarian dictator wannabe Victor Orban. This guy is straight up, a Nazi. And I was always told through my life that the Nazis were the bad guys. My grandparents fought in World War II against these fuckheads. They'd cringe knowing what the US is up to now. So we're naturally going to dedicate this segment to talking about Mr. Orban for a minute. The fact that Tucker Carlson has embraced this man's ideals makes him all the more dangerous because he's one of the most watched men on cable. So that being said let's take a look at Mr. Orban.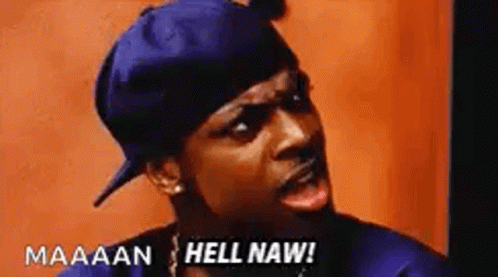 Yeah fuck that guy! There's no question that if Trump and the MAGAs win in 2024 that they will go full Nazi and it's going to be very ugly. And in case you're wondering how extreme Mr. Orban's beliefs are, well we haven't even begun to scratch the surface! While most of the rest of the world is cringing at the idea of rising white supremacy and neo-nationalism, Victor Orban seems to full on embrace them. And that has us speculating exactly what the GOP has in store for us if they win in 2024. They already have banned books and criminalized LGBT behavior, what else could they be up to?






Yeah holy shit indeed! The rest of the world has many colors in their proverbial rainbow. Victor Orban, on the other hand has just one – white. And straight. Don't forget straight. And he's been invited to speak at CPAC again. That's right – conservatives are going full on white supremacist and they aren't going back to reality anytime soon. But that's the current state of the MAGA party – no matter how many times you tell them "no" or "they're wrong" they'll continue to do that thing and laugh in your face about it, because that's the kind of assholes they are. And if history doesn't repeat itself, it will if these MAGA cretins get back into power in 2024!






So you might be wondering why I keep talking about Victor Orban. Make no mistake that he's the future of the GOP. The future of the GOP is white, straight, and doesn't allow any viewpoint that isn't dictated to them by a megachurch pastor or Fox News. This is what happens when you live in an echo chamber for the last 25 years. And I say this because the man who has the wrong answer to everything has done it once again. That's right – while the rest of the world is mortified by Orban's extremist views, he's embracing them. Which is why we have to do everything possible to stop him in 2024. Because who knows what they will do if they get back in power? Well we've been here before.







[div style="padding: 20px; background-color: #ffffff; border-radius: 10px; box-shadow: 0px 2px 4px 1px #aaa;"][div style="font-family: arial, helvetica; font-weight: bold; border-bottom: 1px dotted #999; padding-bottom: 8px;"]
[font size="8"]Bedminster LIV Golf Tournament


[br] [/font] [br]

You know, greed and golf seem to go hand in hand. Golf is a sport by the rich and for the rich. And American golf has roots in racism and elitism going back to the early 19th century. As evidenced by the LIV golf organization that spawned in Saudi Arabia. You know last week I reported on the LIV golf organization and how of course that guy who we unfortunately used to call president, always makes the wrong decision on everything. But before I start playing some of the highlights of the latest atrocity from the Trump camp, let's talk about the latest horrible thing he did. Of course you know by now that his first wife Ivana Trump died after what the emergency professionals refer to as "blunt force trauma". But… was it murder? Well, the fact that she's buried at the first hole on his golf course so he can claim cemetery tax breaks from the state of New Jersey… well, let's just say that it raises more than a few ethical eyebrows.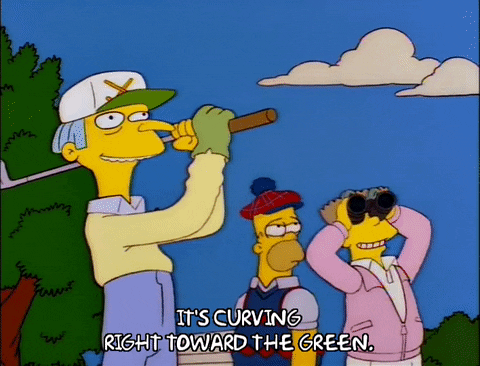 OK… I have many questions here. But I do have to ask the one that's on everyone's minds – if your drive hits the gravesite, do you have to play it where it lays? Or do you play through? Of course we're just a simple comedy show and we don't have golf experts on hand to answer that question, but we can guess, can't we? But that said, as we predicted, we figured this tournament was going to be quite the shit show and I even called it out last week. But we didn't anticipate this. One day the internet can drive you crazy and the next it does stuff like this.





Thank you Nelson! So this LIV tournament is 100% no joke. And the fact that Trump is siding with the Saudis just because he's an asshole about it is definitely something that the proverbial alarm needs to be sounded about. But in case you're wondering – yes it did devolve from being an international golf tournament to being a Trump rally. Because these are the kind of classless assholes that we are dealing with here. And in case you're wondering if every man has a price, the answer is yes. And the other answer to the question is that Donald Trump's price is that he can be very easily bought, and the tournament at Bedminster was the selling point.






Um… no it isn't. In fact in case you're wondering, yes, Trump can't stop helping himself by still thinking that he's president. So while hosting a tournament from a nation that is known to be hostile to the US, Trump of course wears the presidential seal while out on the golf course. And that of course, spawned an ethics complaint against him. Seriously everything he does is bad. Everything he touches dies. Like what do people see in this man? If they're cheering on the destruction, it's probably because they're destructive and abusive themselves.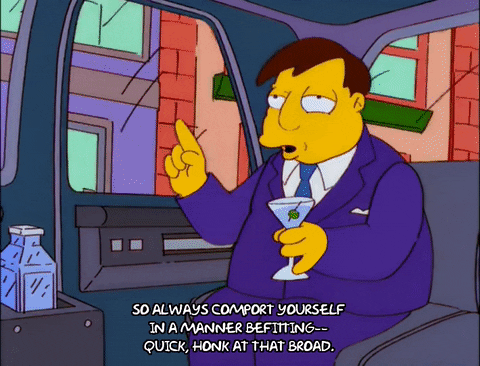 [div style="padding: 20px; background-color: #ffffff; border-radius: 10px; box-shadow: 0px 2px 4px 1px #aaa;"][div style="font-family: arial, helvetica; font-weight: bold; border-bottom: 1px dotted #999; padding-bottom: 8px;"]
[font size="8"]We're All Gonna Die: Monkeypox

[br] [/font] [br]




Hey everyone guess what? We're all gonna die! Woooooooooooooooooooooooo!!!! Woooooooooo!!! Woooo. Woo. Although why does it feel like we've been here before? Because we're coming out of a once in a century pandemic and probably right into another one. Just like it seems that COVID-19 will never end now comes a new pathogen that could possibly kill us all – Monkeypox – or it could not. The WHO recently declared monkeypox a "public health emergency of international concern" for the second time in two years. So are we all doomed? Well that depends on who you talk to about the subject. So here's what we know. There so far have been two states – California and Illinois – have declared public health emergencies over the spread of monkeypox. And this virus isn't anything to fuck with, as the COVID lesson has taught us. But could monkeypox spawn lockdowns like we saw in 2020? Well again anything is possible, as we have seen.







Whoa dude, calm down! We're all not gonna die yet. So what is monkeypox? Well just like COVID, it's a zoonotic disease meaning that the virus can adapt in humans as well as animals. But the difference is unlike COVID, when that first hit, there wasn't a highly effective vaccine available. For monkeypox, since it's been around since the 1950s, there is a highly effective vaccine available for it. And unlike COVID when it was too late to be able to stop the spread, with monkeypox, we actually could stop the spread before it's too late.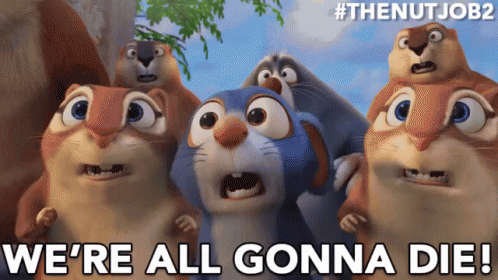 Come on people! We're not gonna die! But don't tell the MAGAs that they need education on the subject because they won't listen no matter what you tell them! Doesn't matter if they're covered in festering boils, because MUH freedoms!!! And by the way let's concentrate on fighting this disease before we start arguing about names. Yeah there's an insane debate right now regarding the name "monkeypox". But we don't want to give it a cold science name like the latest COVID variant – B.5, come on. Give it something else.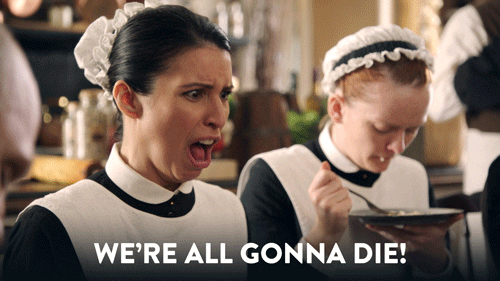 Yeah probably! Come on, if you're going to rename it, how about "The Disease Formerly Known As Monkeypox". Or maybe "Monkeypox II: Monkeypox Harder". But once again this disease will become a uniquely anti-vaxxer problem. Hell, there was a case of polio identified in New York a couple of weeks ago. That's right – anti-vaxxers managed to bring back fucking polio! Is there no low these idiots won't stoop to? No. just when you think there's no low they can't stoop to, they go lower. But definitely expect things to get worse. Are we all gonna die? Probably.







[div style="padding: 20px; background-color: #ffffff; border-radius: 10px; box-shadow: 0px 2px 4px 1px #aaa;"][div style="font-family: arial, helvetica; font-weight: bold; border-bottom: 1px dotted #999; padding-bottom: 8px;"]
[font size="8"]Holy Shit

[br] [/font] [br]

Gather around my fair brothers and sisters! It's time to take a seat in the pew and pass the collection plate, for the Holy Church Of The Top 10 has convened and it's time to remind you that the holiest among us are the most full of:




My fair congregation! I am sounding the alarm this week. So in the last few months we've been calling out our acquaintance Marjorie Taylor Greene (Q – Batshit) and some of the crazy things that she has been saying lately. So Ms. Greene says that the United States is a "Christian Nation" and that "Christian nationalism is a good thing". Uh… what are you smoking? No it isn't! It's not a good thing and I'm pretty sure we've fought a couple of wars over this sort of thing and your side lost every one of them. But you don't support the good LAWRD JAYSUS, Marjorie. As you so claim. No, instead you support the unholy, ungodly Dark One! I of course speak of a man so foul and disgusting that his name DARE NOT be spoken in my church! You know, last week we brought up the decline of modern religion. And it's mainly thanks to these people. I know I do not want to live in the nation they envision. It is degrading and dehumanizing and racist in nature. Did I say racist? Yeah it's extremely racist!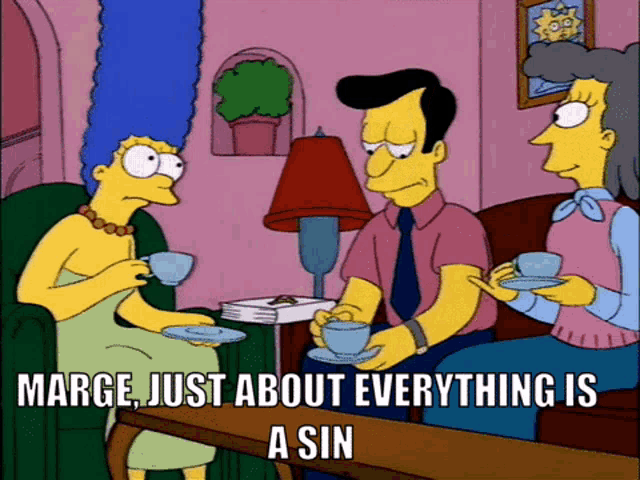 Well he's not wrong there! We are living in SIN! But it's because these morons who preach the gospel of the unholy Dark One that we are in this mess! For those who support dark cannot see the light – that is what it says in our Good Book! I'm getting really tired of religious extremism and authoritarianism in this country. If they got back into power with a sizeable majority in the Senate and Congress? Who knows what kind of damage they could do? I'm 100% convinced they would go full Nazi if given the opportunity, and that's a scary thought!






So don't get us wrong, I want to reiterate our stance on this – is that we are 100000% opposed to the extremist ideas that Rep. Greene is proposing! And we do not support the unholy Dark One under any circumstances! And by the way this new crop of MAGA extremists who support the Dark One, are only proving my point about the evangelical right's plans to go full Nazi should they win in a landslide election in 2024 or beyond. As evidenced by Doug Mastriano (Q - Insurrectionist) of Pennsylvania, because he supports this kind of thing.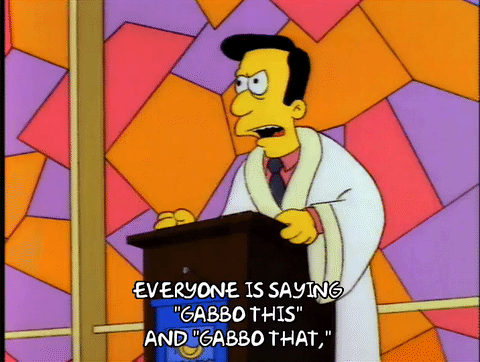 Yes but nobody is saying "Gab" this or "Gab" that, because really fuck Gab. Yes, we're allowed to swear in my church! But leave it to the most extreme to pull this kind of crap. I've been doing some reading into Christian nationalism and it's not good! At all! And the extremist bubble is eventually going to burst because it's so extreme. It's pretty evident that Rep. Greene is going full on extremist because she wants to be the Dark One's running mate very badly. You can tell. But when your party gets this extreme, that's nothing to be proud of. And when the Dark One is on your side, that's a pretty sure fire indicator that you shouldn't be on that side.




?

God I feel like this is only going to get worse before it gets better. These extremists are scary, and extremism is scary business! Don't forget to tune in next week when we celebrate 5 years of doing this program! Mass has ended, may you go in peace! That's it this week for:





[div style="padding: 20px; background-color: #ffffff; border-radius: 10px; box-shadow: 0px 2px 4px 1px #aaa;"][div style="font-family: arial, helvetica; font-weight: bold; border-bottom: 1px dotted #999; padding-bottom: 8px;"]
[font size="8"]Beating A Dead Horse

[br] [/font] [br]




OK… look, we give politicians a hard time for their music selections on this program. And they get shot down like 9 times out of 10. Well, this week, there's one man who is deciding to take a different stand on the subject. And that's Dee Snider. You might know him as the front man and voice of the classic 80s hair metal band Twisted Sister. If you don't follow him on Twitter, he's definitely a good follow, because he is not afraid to call people out on their bullshit. Well, his classic song "We're Not Gonna Take It" has inexplicably been a hit with the MAGA community and MAGA politicians for quite some time now. So why does Mr. Snider have his underwear in a wad over the subject? Well, here's the thing – we certainly get where he's coming from on this, no question about it. Sure, Kari, you can use his song – but he gets to tell you in return what he thinks about you! But why limit who can use your song? That only loses you credibility as an artist if you're for censorship.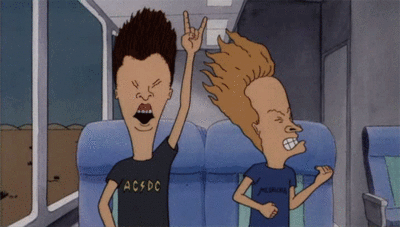 Yeah so the message here is that you can't fight city hall. Which is different because in the past, bands like the Rolling Stones, and REM, the Dropkick Murphys, and Black Sabbath have previously told the MAGA politicians exactly what they think about their songs being used as campaign fodder. But then again we have public social media spaces where people can air their grievances on just about anything that comes to mind. I personally dig Mr. Snider's approach – you get to use his song, but he gets to tell you exactly what he thinks of you. I think it's a win win!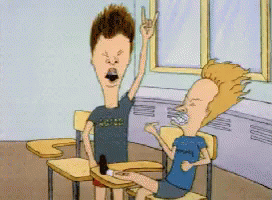 So here's the thing – Dee makes a great point. But it's also an example of "fuck around and find out", you know the catch phrase that we've all been hearing ad nauseum lately. And you know how I always say that conservatives have no sense of humor? Well guess what happens with the MAGA crowd? When they attempt to troll, they look sad and pathetic. We've seen that when Ted Nugent and Eric Clapton attempt to throw shade and it comes right back in their faces. And you never open that can of worms because it will come back to bite you hard!






So that said, be careful who you troll on the internet. And if you do decide to troll that person, at least do your research. Because if you throw shade and they keep shitting on you, that's on you. That's how internet trolling works. Just like Stephen Colbert or Kathy Griffin, Dee Snider is someone who you don't want to fuck with. Because he's been there and done that. So if you're going to use the music of an artist who doesn't represent your views then you'd better prepare to take it as much as you can dish it out, otherwise that's on you. Seriously, read between the lines, people!







[div style="padding: 20px; background-color: #ffffff; border-radius: 10px; box-shadow: 0px 2px 4px 1px #aaa;"][div style="font-family: arial, helvetica; font-weight: bold; border-bottom: 1px dotted #999; padding-bottom: 8px;"]
[font size="8"]Conspiracy Corner: Alex Jones Gives The Finger

[br] [/font] [br]




Hello and welcome to our segment that explains the unexplainable, Conspiracy Corner! We are coming to you live from our underground doomsday shelter deep within the heart of the New Mexico badlands, undisclosed location of course! Let me just adjust my tin foil hat for maximum government interference – and there we go! This week, the Sandy Hook trial is coming to a head and the head conspiracy theorist, Mr. Alex Jones himself, is in some extremely deep shit. But there is some good news coming from this otherwise nightmare of a mess – Mr. Jones and his company are going bankrupt! Yeah so how's Trump going to win reelection if his chief conspiracy theorist doesn't have any money to reel in the crazies to voting for him? Well guess they're going to have to buy a lot more of those terrible vitamin supplements that he hawks on the Infowars store!








Thank you Nelson! The thing is that it takes a special kind of crazy to listen to a man who bullied and harassed the parents of murdered children. But of course, because the MAGA movement attracts only the highest quality of individual possible, and I of course say that with the utmost sarcasm, they let the Sandy Hook victims know exactly how they feel about this trial. And you know what? Here's the thing – if a school shooting of the caliber of Sandy Hook or Parkland happens and the only thing you're concerned about is someone taking your guns away? Well, then you probably should have your guns taken away.






In a classic case of "play stupid games, win stupid prizes", then maybe you shouldn't have given the finger to the parents who had their kids innocently murdered, should you? Speaking of fingers, in case you want to know how far down the drain Infowars has gone, well, in a publicity stunt, Alex threatened to cut off his own finger live on the air! Sheesh, that's what happens when multiple crazy people populate your echo chamber. But that also happens when you're an absolute garbage excuse for a human being like Mr. Jones is.






Yeah probably! He's seriously losing it big time! And in case you're wondering – no his personal life is about exactly what you'd expect. The thing is that it must suck to be in a state of perpetual anger the way that he is. I mean the guy is literally a powder keg waiting to explode. And I mean seriously, we can't be surprised when he has a public freakout at a fried chicken joint. Maybe if he actually ate a salad or two he might calm down a bit. But that being said, I think he needs to be committed before he becomes a danger to himself or others, though it may be too late for that.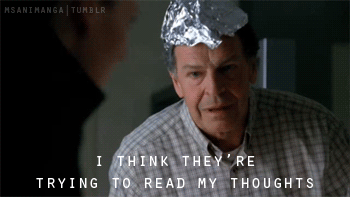 [div style="padding: 20px; background-color: #ffffff; border-radius: 10px; box-shadow: 0px 2px 4px 1px #aaa;"][div style="font-family: arial, helvetica; font-weight: bold; border-bottom: 1px dotted #999; padding-bottom: 8px;"]
[font size="8"]I Need A Drink: Subway Series Tattoo Contest

[br] [/font] [br]

Hey everyone, I don't know about you, but I could really use a drink!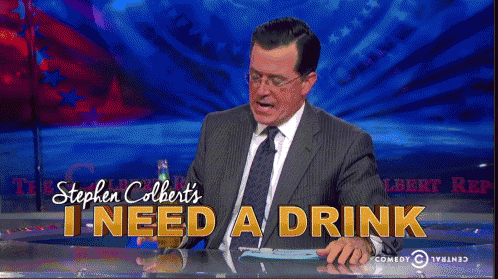 So of course you know the idea behind this segment – we have some drinks and while we are drinking, we talk about literally anything in the news as long as it doesn't relate to politics. Because there's a lot of really dark shit out there right now. And it's only gonna get worse. So this segment exists as sort of an escape from reality by drinking our ass off and celebrating crazy people. The topic that's on the table this week? Fast food promotions. And more specifically advertising tattoos That's right. So tell me bartender, what goes well with a story about footlong sub sandwiches? A ranch dressing martini? I think I'll pass. I'll just stick with my usual Jack Daniels mixed with Jack Daniels. I call it the "Double Jack". But really, would you want a tattoo of a corporation permanently embedded on you for life? This sounds quite batshit insane. And I mean I eat a lot of fast food, but I would never claim to be a "fan" of any fast food chain. This just takes this to insane new proportions.





Hmmm. Yeah sure free sandwiches for life sounds pretty tempting but then you're known as the guy who's a walking Subway billboard. But my friends, Subway isn't the only fast food chain dabbling in bizarre promotions. Check out Panera where their latest gig is literally putting hot sauce on every single menu item. So if you like it hot – and who doesn't? Well you can definitely get your hot sauce fix on just about any item on the Panera menu. Hmmm… what kind of hot sauce goes well with a blueberry bagel with raspberry cream cheese?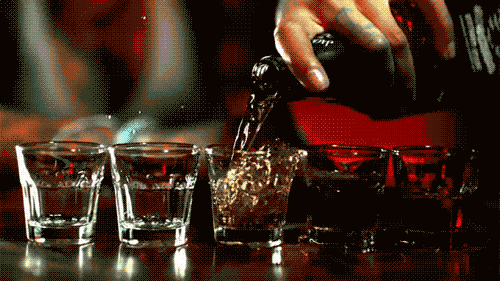 Ah that's more like it! Now look, I know that the rule is that we generally don't mix booze and politics, because the two can generally lead to disastrous consequences and probably some fighting too. But I do have to bring up Trump Burger. That's right – there's a new way to get your MAGA jollies and also eat some hearty grub too. Although judging by the menu being offered at this place, I'm guessing that people are going there more for the ambiance than the food. Although I'm not sure that the most hardcore ultra MAGA person out there knows what the word "ambiance" means.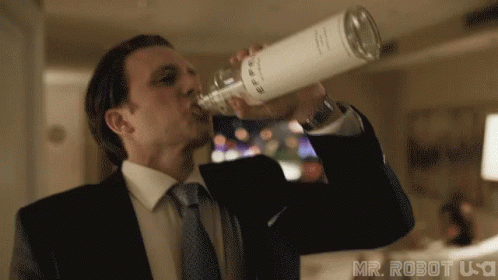 But here's the thing, do we really need more things associated with the guy who attempted to take over the government and got people killed in the process? I know that I don't. And really, a place that offers Trump burgers is the last eating establishment on earth I would frequent. Hell, the janky Mexican joint down the street that says "MARISCOS" on the side is a far more appetizing eatery. And of course the usual group of crazy people threatened to burn the place down after finding out that it exists. Which is why I say – never mix booze and politics, because the two will end extremely poorly if you do!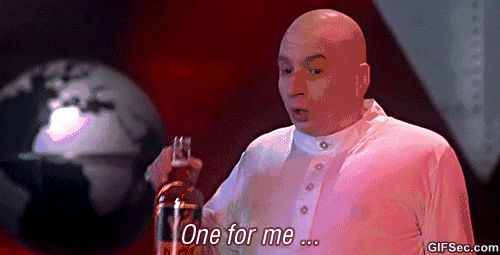 [div style="padding: 20px; background-color: #ffffff; border-radius: 10px; box-shadow: 0px 2px 4px 1px #aaa;"][div style="font-family: arial, helvetica; font-weight: bold; border-bottom: 1px dotted #999; padding-bottom: 8px;"]
[font size="8"]World Tour 2022 Destination #2 – Texas, USA

[br] [/font] [br]

Part of our mission statement here at the Top 10 Conservative Idiots is that we view conservative idiocy not just as a uniquely American problem. No, it's a global problem and conservatives are ruining everything they touch all around the world. Which is why we present to you:




Welcome back to the World Tour 2022! Last week we went to our home state of California and explored the state. It's a great place to live if you don't mind paying the premiums! Now we're going across the country to the exact opposite of California – Texas! Let me change costumes for a minute! Howdy y'all, we're here in Texas, USA! Texas is the 28th state of these great United States of ours. It has a very rich history and shares a border with Mexico. There's many great sports teams to choose from like the San Antonio Spurs, the Dallas Mavericks, the Dallas Cowboys, the Dallas Stars, the Houston Rockets, and oh yeah the Houston Astros. Yeah boo. There's also many universities and major corporations that reside in Texas. But where California is a liberal utopia, Texas is California's exact opposite. And Texas has had some major problems in the last few years. Namely with this energy grid crisis that you might have heard of back in the beginning of the year.





Oh and in case you're wondering – no, Texas didn't learn a damn thing from the energy crisis they had earlier in the year. So what do they plan to do, you might ask? Well I answer you – while they were reeling from being off the grid, they plan on setting up one of the largest bitcoin factories in the entire world! That's right – bitcoin, something who has been established is worse for the environment than actual paper money is. The Texas energy grid is already unsustainable enough as it is, imagine what this will do to the grid!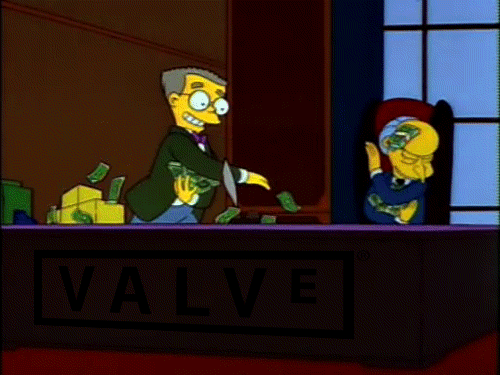 So what makes Texas so appealing? Maybe if you're a lunatic fringe anti-abortion uber religious gun nut who goes through ammo like it's a bodily function. But maybe – just maybe after 40 years of the religious right's iron grip on the state, it may be starting to loosen up a bit. And if Texas turns blue then there may be hope for the country yet. But then again Texas loves it some guns and it also loves it some prisoners. In fact here's something about how criminally insane Texas' gun laws. Remember the Uvalde shooting? Here's why having a zero tolerance policy on the second amendment matters, and why it could potentially backfire on the GOP.






Come on, even beings on other worlds associate Texas with firearms! But the good news though is that Texas is slowly turning blue. And I said slowly. But there is hope with Beto O'Rourke. Texas is currently led by a trio of soulless, uber religious Fox addicted ghouls – Greg Abbott, Ken Paxton, and Dan Patrick, and these cretins are slowly eroding your rights. And if we don't stop them or fight back against their recklessness, then you could say all hope is lost. But we can flip Texas, it has the potential. But that's only if we all act against the evil that is currently running and ruining that state.







[font size="4"]Next Week: [/font]

Next week we're taking a break from our regularly scheduled program but when we come back, we're heading up north to visit our neighbors to the north, the land of hockey and hosers, the Great White North, Canada!



[font size="4"]And Now This: [/font]
[font size="4"]Coheed & Cambria[/font]

Folks, my next guest has a great new album out called "Vaxis Act II: A Window Of The Waking Mind", you can see them on tour through September including a stop next week at the Shrine in LA. Playing their song "The Liar's Club", give it up for Coheed & Cambria!



Thank you Oxnard! This was fun! We're back home in Santa Ana next week and taking a break from our regularly scheduled program to bring you the Holy Shit 5th anniversary special!

See you next week!


Credits

Host: Initech
Coheed & Cambria Appear Courtesy Of: Roadrunner Records
Top 10 Conservative Idiots Recorded In Front Of A Live Audience At: Levity Live, Oxnard, CA
Images: All images copyright belongs to respective copyright holders.
Videos: All videos copyright belongs to respective copyright holders
Articles: All article content copyright belongs to respective copyright holders
Writing: Top 10 Writing Department
Graphics: Top 10 Graphics Department
Research: Top 10 Research Department
Lighting & Stage Props: Top 10 Lighting Department
Legal: Top 10 Legal Department
Advertising: Top 10 Advertising Department
HR: Top 10 Human Resources Department
Initech's Wardrobe Provided By: JAB Inc.
Wheel Of Corruption By: Studio 1 Stage Props, Burbank, CA
Management: Initech Productions, CCC Management
Follow The Top 10 On Twitter at: @10Idiots
Follow The Holy Church Of The Top 10 On Twitter: @churchoftop10
Questions? Comments? Complaints? Hate mail? E-mail The Top 10 at: [email protected]



Initech Productions: Yes, We Got The Memo



0 replies, 325 views