Thu Jul 28, 2022, 05:00 PM
Top 10 Idiots (492 posts)
Top 10 Conservative Idiots #13-1: The Unbearable Weight Of Excessive Force Edition


So as usual, I promised that whenever the Top 10 is gone for an extended period of time, we like to play catch up on stuff we missed. And we were gone two whole months, people! That is a long ass time to be gone, especially as something historic like the overturning of Roe V Wade happened while we were off, even though we knew it was going to happen. So where do we begin? Actually I know where I want to start, I want to start with yet another horrible and uniquely American problem – mass shootings. And this particular one happened at a July 4th parade in Highland Park, Illinois. An otherwise very wealthy suburb of Chicago. But what really makes this one stand out is the shooter himself. He violated a number of Illinois' Red Flag laws, was a fervent Trump supporter who regularly attended his idiot rallies, and frequented the darker corners of the internet. And how was this guy able to get a gun? Well, the American way – legally!






And don't worry this one gets weirder the more you look into it, and trust us we will be there with the details as the case unfolds. But as you know we always like to examine the classic cause and effect outcomes here on this program. Because as you may or may not know, there are a record number of new gun sales at an all time high in this country. And there's also a record number of deranged lunatics out there. But that didn't phase Wisconsin senator Ron Johnson (Q – Batshit) from attempting to run a campaign ad about mass murder. Oh no. That happened!






That facepalm was an absolute unit! Let's switch gears and talk about January 6th. To me, the most fucking insane thing about this entire thing is that the people who participated in the angry mob on Trump's side were actively convinced that they would get a full presidential pardon for murdering half of Congress. But we'll save that for later in this edition. Instead I want to talk about Rudy Giuliani for a second. Look… look. Here's the thing Rudy, we followed the Brett Kavanaugh situation. If you have to convince people that you're not drunk, you were probably drunk. Just these people are nuts.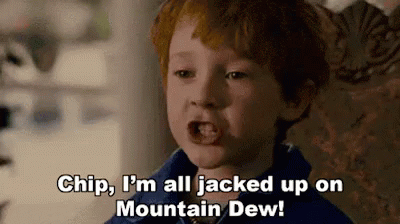 How many Diet Pepsis did he drink? So fucking weird. The last random thing I want to talk about for this entry is the pandemic. Did people forget about the last two years or something? Look the last year has been terrible, I get it. We're in a war, there's record inflation, there's supply chain issues all over the globe because of COVID. But now that people are getting back into the swing of things, did they forget that the reason why gas prices were at record lows in 2020 was because of COVID? Of course they did, that's what happens when you let Fox News do your thinking for you. But I'm sure that the reason why we had sky high gas prices is because of this. Hold your boos.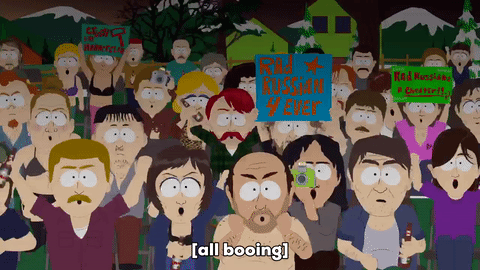 [div style="padding: 20px; background-color: #ffffff; border-radius: 10px; box-shadow: 0px 2px 4px 1px #aaa;"][div style="font-family: arial, helvetica; font-weight: bold; border-bottom: 1px dotted #999; padding-bottom: 8px;"]
[font size="8"]Catch Up On Stuff We Missed Pt. 2: The Strange Adventures Of SCOTUS


[br] [/font] [br]

As I said, there's so much stuff that we need to catch up on that it's spilling over into a second entry this week! Look… look… I know everyone is tired. And I know that we had maybe one of the most historic Supreme Court decisions in our entire lifetime just completely erased. And I wanted to use this space to actively talk about protesting. And the right's hysteria over it. But while we were gone ,we missed the absolute hysteria and fearmongering over the raging nutcase waving a gun outside Brett Kavanaugh's house. So if you extrapolate their logic, Brett Kavanaugh was "attacked" (he wasn't even at home at the time) and must be protected. But 19 children gunned down in Texas? They're expendable. It shall not be infringed, motherfuckers! Yeah the more you dig into what the GOP's logic behind this is, the more insane it sounds when they're making kids wear bulletproof backpacks and have classes in bomb shelters.






OK… OK…. You know how we love to examine cause and effect here on this program? Wait until you hear how quickly the GOP attempted to pass a bill that would provide stronger security for their SCOTUS justices. I know that I can't say this enough, and I probably overuse this phrase, but it's criminally fucking insane how low they will go. They're desperate to hang onto power and they really want a guy who prided himself on getting wasted and coined the term "boofing" deciding the future of women's and minority rights.






OK I need to stop hitting my head! But it gets weirder – so much weirder! Brett Kavanaugh went out for some fine dining in DC and went to Morton's Steak House. Where, and it's not surprising, he was met with some protestors. See, they may forget that we live in the internet age. If you're a public figure, there's no such thing as running and hiding anymore! So if you're one of the radical six religious right figures who overturned the most significant advancement in women's rights in the last 50 years, you need to watch out. Because we're coming for you, and it's not going to be pretty.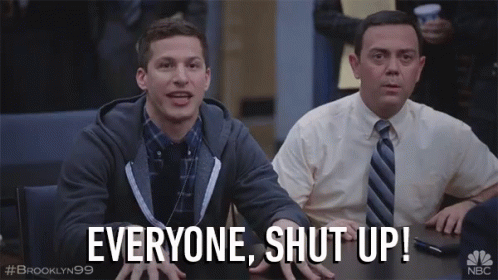 Hey Morton's, shut up! You knew the job was dangerous when you took it! So once again you know how we love to examine cause and effect on this program. And this is why I love the internet. So Morton's really fucked up. They knew that hosting Kavanaugh was a dangerous situation but they went through with it anyway. And *THEN* they doubled down by saying that the protestors had no right to be on their property. So with that being said, the protestors doubled down on their attacks against Morton's and unleashed a firestorm of fake reservations and one star reviews. Ah, the internet. Sometimes you love it, sometimes you hate it.







[div style="padding: 20px; background-color: #ffffff; border-radius: 10px; box-shadow: 0px 2px 4px 1px #aaa;"][div style="font-family: arial, helvetica; font-weight: bold; border-bottom: 1px dotted #999; padding-bottom: 8px;"]
[font size="8"]January 6th Hearings: The Outtakes

[br] [/font] [br]

So did anyone see Thor: Love And Thunder in theaters? I did. And here's why I love the movie's director – Taika Waititi. So the movie runs about 2 hours, which is the shortest Marvel film since the original Iron Man flick. Someone asked Mr. Waititi whether or not there was a director's cut of the movie in the works and he said "I watch director's cuts of a lot of other directors. They suck.". But did they mention anything about outtake reels? Well the outtake reel for January 6th is absolutely spectacular. And it really says a hell of a lot more than what you see on camera. I mean come on, Trump is a guy no matter how many times you tell him he's wrong, will always convince you that he's right. You could tell him that 2+2=4 and he'd respond with "No, 2+2 = 3.99999999, and I know, I have the best math! Nobody knows math better than I do!". Well it's truly insane what he's done to this country and I don't expect it to get any better any time soon.






Yeah and they say Biden has cognitive problems. Shut up. But now we have to talk about what may be one of the funniest things to come out of the hearings so far. Josh Hawley (Q – Nazi) after he made that famous fist pump motion and then was seen actively running away from the mob he incited? Yeah let's think of this as the MAGA version of Angry Birds. Ah ha ha ha ha ha ha! Angry MAGAs: Friends edition, that's what we will call it! Ah I love our graphics department! You know what? Before we get into the story can we roll the clip?



And you know what? Here it is with the Benny Hill theme song added for comedic effect: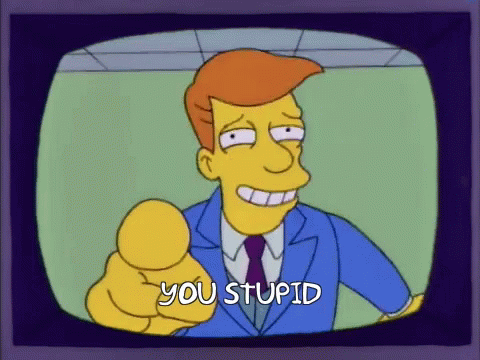 Just… wow. Holy shit. I need to see that clip again!



I could seriously watch that all day long! OK enough funny stuff aside, here's where it gets weird and of course you knew it was going to. Apparently what you didn't see behind the scenes is that Trump actually attempted to make a videotape to call off his angry mob. But how can you actually call off your own mob? Especially when you might be in on the whole thing yourself? I've seen enough crime dramas in my life that you know that you're never supposed to leave incriminating evidence behind! So how could he tape his own message and get away with it? We may never know.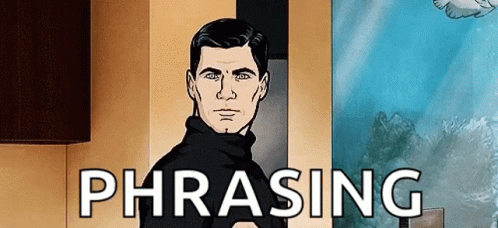 OK that was not an image I needed in my head. Just… ew. OK moving on. Anyway between this damning new evidence against Trump and Josh Hawley playing a game of chicken with an angry mob that he incited, is it any wonder whether or not these people are fit to lead the country? Hell, I wouldn't trust them to lead a convenience store at this point! We need more coffee cups on aisle 7 next to the vending machine! Anyway, as you can imagine, Josh Hawley became the butt of the jokes in his hometown newspaper. Is it any wonder why the MAGAs hate the free press? Now you know!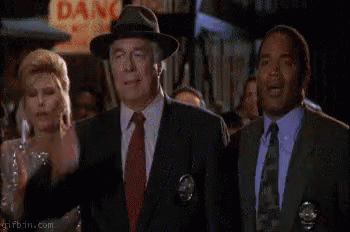 [div style="padding: 20px; background-color: #ffffff; border-radius: 10px; box-shadow: 0px 2px 4px 1px #aaa;"][div style="font-family: arial, helvetica; font-weight: bold; border-bottom: 1px dotted #999; padding-bottom: 8px;"]
[font size="8"]Bedminster Golf Course

[br] [/font] [br]

Most of you who know me know that professional golf isn't my thing. I'd personally rather get a root canal than watch the Masters tournament. But that being said, I have been following the huge split between the American backed PGA association and the newly emerging LIV golf association, which happens to be unfortunately backed by Saudi Arabia. And in case you're wondering, yes, this controversy is 100% political. Because it's forcing people to take sides. Of course, the one guy who literally ruins everything he touches, took the wrong side. Yes that's right, you know exactly who I am talking about! The guy that was at one point our 45th president. So while the whole professional golf world is shaken and courses are pulling out of the LIV tournament, guess what he wants to do? Sigh, this is why we cant have nice things, people!






Sigh… this is why we can't have nice things. Trump is a guy who you cannot tell him what to do, and he'll spend hours convincing you that doing that thing is the right thing to do. "Hey Trump, 2+2=4!" "No it isn't! 2 + 2 = 3.9999999999! I know this, I have the best math. Nobody knows math better than I do, and everyone else who doesn't is a hateful loser!". But as much as I hate to admit it, and this might be one of the very few times - he's really not wrong here - the battle between the LIV and the PGA is another one of those things where money talks and bullshit walks. Although remember what I said about him ruining everything that he touches? Well guess what?






See 9/11 families? This is why you don't vote for conservatives! They care about you… until they don't care about you. But they will pretend to be your best friend until they no longer need you. But we can't deny how terrible the Saudis are and that this whole LIV split is something that people should be caring more about. Because while you may or may not care about professional golf, the fact that there are that many professional golfers defecting to the LIV tells you that their allegiance not to their own country, but to the almighty dollar. And that says a lot. In fact this isn't as much of a tournament as it is a Trump campaign stump and it's bought and paid for by the Saudis.






Sigh… and OK you know how I always say that Trump has the wrong answer to everything? Well while the rest of the golf world is horrified that golfers are choosing to defect to Saudi Arabia to make money over protecting their integrity by sticking with the USA, he says that it's OK to take Saudi money! There's nothing wrong here! Move along, nothing to see here! Shit, even a broken clock is right twice a day, Trump is wrong 24 hours a day and he's wrong about everything. Including this! Seriously, he wants to be president again? Insane.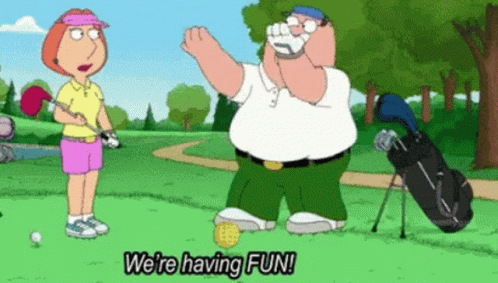 [div style="padding: 20px; background-color: #ffffff; border-radius: 10px; box-shadow: 0px 2px 4px 1px #aaa;"][div style="font-family: arial, helvetica; font-weight: bold; border-bottom: 1px dotted #999; padding-bottom: 8px;"]
[font size="8"]Uvalde Shooting

[br] [/font] [br]

You know when we last left, the horrifying and tragic mass shooting at Robb Elementary School in Ulvade, Texas had just happened (see: Idiots #12-16 ) and it didn't take long for the usual group of douchebags like Ken Paxton, Greg Abbott, Wayne La Pierre, and Tucker Carlson to devolve into gun nut conspiracies about guns being taken away and of course the usual gun nut denial that the murder of 3 teachers and 19 students –all children – did not happen. But it's gotten completely weird and off the rails since then. And this is one of those stories that I always say is like peeling an onion – the more layers you peel back, the more it stinks, and the more likely you are to cry as a result of it. And by the way gun nuts who happen to be lurking here – do you realize that this one shooting nearly single handedly defeats all of your favorite talking points? Oh yes it does!






Holy shit!!! They literally had a small army of police officers and army personnel there – all supposedly good guys with guns (as the NRA likes to say) – and none of them could handle this guy. Like the NRA loves to say that the good guy with a gun is the solution to stopping a bad guy with a gun. Well guess what geniuses? That didn't work. For the sake of this piece, let's call it "Gross misuse of excessive force to stop an AR-15 problem". Nah, it needs more zing. "The Unbearable Weight Of Execssive Force"? Ah ha ha ha ha ha ha ha ha!!! Great one! Starring Nicholas Cage of course! But it gets weirder! So much weirder!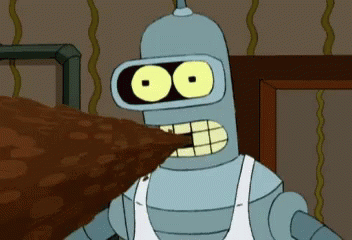 Holy shit again! Let's think about this here for a minute – 100 shots were fired before anyone could even enter the building! That just goes to show you the inherent danger that these weapons possess. If you have 376 police in a building and none of them could take the shooter down, the problem isn't that we need more police. The problem is the fucking guns! It's always been the fucking guns! And by the way, in case you're wondering where Greg Abbott has been this whole time? Well, it turns out that he doesn't give a shit. See – republicans care about you – until they don't.






Well so much for saying that you care about children, Greg! Because this clearly showed what a heartless asshole you really are. And by the way you think I'm kidding about the usual group of assholes' plans to make things worse? Guess what? Each time there's a shooting in America, which seems to be an every day occurrence now, they always make excuses. Whether it's bulletproof backpacks, or bookcases, or whatever the fuck this thing is:




Yeah that's real! Oh don't think we're not letting this one slide! Yeah that looks like a death trap if I ever saw one. But here's the thing gun nuts – you're only making things worse! Just stop it already!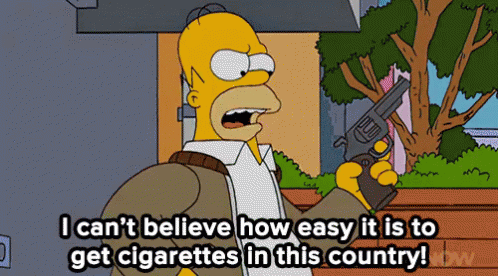 [div style="padding: 20px; background-color: #ffffff; border-radius: 10px; box-shadow: 0px 2px 4px 1px #aaa;"][div style="font-family: arial, helvetica; font-weight: bold; border-bottom: 1px dotted #999; padding-bottom: 8px;"]
[font size="8"]Holy Shit:

[br] [/font] [br]

Gather around my fair brothers and sisters! It's time to take a seat in the pew and pass the collection plate, for the Holy Church Of The Top 10 has convened and it's time to remind you that the holiest among us are the most full of:




My fair congregation! It's been too long since we last spoke. Two months to be exact! But we are tanned, we are rested, and we are ready to go! We are also preparing for the Holy Shit 5th Anniversary Special on August 11th! But enough promos for now. This week, I was alerted to this by my parishioners because this is something that we need to talk about. We need to talk about how church attendance is declining at an alarming rate. But is it really that alarming? Or has society had enough of the radical right evangelical's sinister agenda? An agenda that is beginning to preach some massive hatred and bigotry on a mass scale. But this isn't the first time that the church has seen such a rapid drop in audience participation. However, it may also signal why the church is getting desperate to hang onto the power that they once had. And why this country is going in an extremely dangerous direction. Both of these things may have something to do with each other.






But now we may have different versions of the devil because my version goes more like this. And I think that I might have a theory as to why church attendance is so down. Have you seen the rhetoric that's being passed around by so called members of the church? It's getting extreme. And it's the opposite of what the good LAWRD JAYSUS had intended! And I can see why the youth of today don't want to be associated with extremists. Let's take a look at what our old friend Marjorie Greene (Q – Batshit) is saying. I mean seriously, when you start saying that America is Christian nationalist, wouldn't that basically imply Nazi?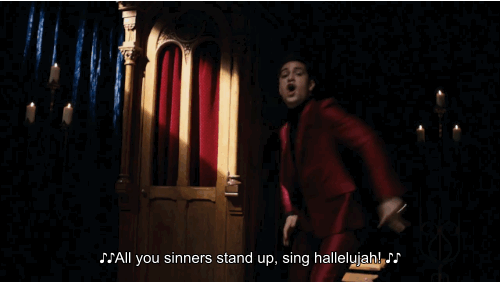 Yes, all you sinners stand up and sing hallelujah! Because it seems like the youth does not want to be associated with this fire and brimstone brand of religion! Because it's not what the good LAWRD JAYSUS would want now, is it? That's where this is heading. That's the bullshit that the US has been putting up with since the Southern Strategy was implemented! It's all because the US is going to go full Nazi in an election cycle or two. The country that starts banning books because a news network told them to is about to do some seriously evil shit. As evidenced here:






Actually it's Marjorie that needs JAYSUS and she actually needs to go back and really read the Bible, not just pretend to read it for a campaign photo op! So is it any wonder why there's a decline in religious attendance and all of a sudden there's a huge increase in nationalist rhetoric? It doesn't take a Biblical scholar to figure that one out! And come on, do we really need the Dark One going there? A man so disgusting, foul, and vile that his name DARE NOT be spoken in my church? Oh yes, he's going there, and the fact that the most foul man on earth is even daring to paint himself as a GAWD should alarm anyone who's not a member of the MAGA cult!






Hey Dark One! GTFO out of religion! You are the very definition of tyranny and your movement wants a tyrant leader. That's why church attendance is in decline – no one wants to be associated with your people anymore! Sigh… I need to go back on vacation. Mass has ended, may you go in peace! That's it this week for:





[div style="padding: 20px; background-color: #ffffff; border-radius: 10px; box-shadow: 0px 2px 4px 1px #aaa;"][div style="font-family: arial, helvetica; font-weight: bold; border-bottom: 1px dotted #999; padding-bottom: 8px;"]
[font size="8"]Top 10 Presents: Late Stage Capitalism

[br] [/font] [br]

Unchecked and unregulated capitalism have escalated corporate greed to unprecedented new heights. This is:




Welcome everybody to our new segment Top1 0 Presents: Late Stage Capitalism! Because unchecked and unregulated monetary gains have ruined the entire world. We have mega billionaires like Tesla's Elon Musk and Amazon's Jeff Bezos and Virgin's Richard Branson, all vying to become the world's first trillionaire. And we wonder why the masses haven't risen up as one and slayed them yet. But that's another topic entirely. This segment is focusing on one thing and one thing only: Excessive corporate greed on a mass scale! And this week, we're taking a look at the world of microtransactions. Yes, they're getting more frequent, and yes, they're coming for your every last dime. And we're going to start with this appalling and controversial plan by BMW to introduce a "connected app store" to its' cars and it's already testing this feature in some countries with plans to roll it out worldwide. Now wait a minute – hold your boos. Because of this concept, you're basically paying for features on your new vehicle that should be standard everywhere else. And the scary thing is, don't tell other auto manufactures about this yet!






Yeah BOOOOOOOOOOOOOOOOOOOOO!!!! Hey car makers, we don't want to pay more money for features that should come standard! Next up – video games! Yes, video games have come under fire for being notorious about in app purchases but that's only just the beginning. Blizzard, on the other hand, is taking in app purchases to strange new heights with their latest Diablo game on Android / Apple. So wait until you hear how much it costs to fully develop your character. If you're not booing and throwing things at the TV, then well you've probably got enough money to cover it!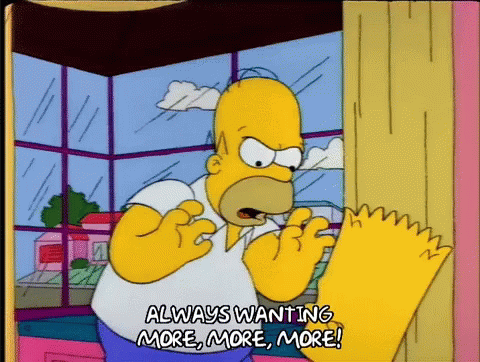 So, Jimmy, you can have a college education which will provide you for your entire future, or you can have a really kick ass level 52 Orc! Why am I not surprised that Jimmy is choosing the Orc? Very disappointing, Jimmy. But here's the thing people – put up or shut up! You can't keep complaining about this kind of stuff and then go give them money. Because that's exactly what they want. So wait until you hear how much money Blizzard is raking in and why it won't be the end of microtransactions. Yeah you complain but in the end you shut up and give them their money like the good gamers that you are, because this is happening. It's classic cause and effect.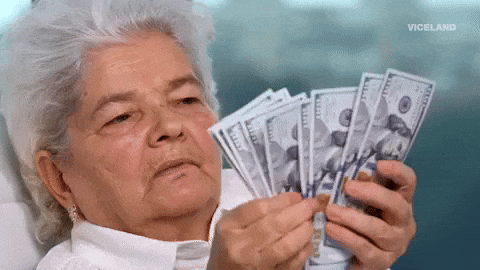 Yeah that's pretty much what the bosses at Blizzard are doing right now! But if you want to know where all your money is going, it's because we're soon headed for an entire universe of microtransactions. Just wait until we're all on the metaverse and using VR headsets to communicate with each other. It's going to get worse. Diablo: Immortal and BMW are just the beginning. Just wait until you see what Mark Zuckerberg is going to have in store for us. You think Bezos, Musk, and Branson are vying to be the world's first trillionaire? Well, Zuckerberg may have them all beat. It's eventually going to be Elysium, folks. And we'll be living in it.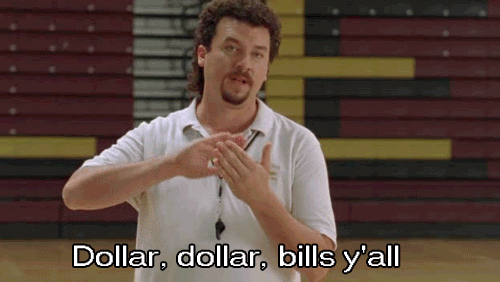 [div style="padding: 20px; background-color: #ffffff; border-radius: 10px; box-shadow: 0px 2px 4px 1px #aaa;"][div style="font-family: arial, helvetica; font-weight: bold; border-bottom: 1px dotted #999; padding-bottom: 8px;"]
[font size="8"]Conspiracy Corner

[br] [/font] [br]




Hello and welcome to our segment that explains the unexplainable, Conspiracy Corner! We are coming to you live from our underground doomsday shelter deep within the heart of the New Mexico badlands, undisclosed location of course! Let me just adjust my tin foil hat for maximum government interference – and there we go! So this week we're going to show you what happens when conspiracy theories go way too far. And one man who was caught in the middle of some batshit insane mudslinging. That man is Ray Epps. He's just your average everyday Capitol rioter. But this guy's story is different because he got pegged by Trump as an ANTIFA operative. That's right – he got pegged for being on the other side, and the MAGAs ripped him to shreds like the disgusting vultures that they are. So here's everything that we know so far. And this is why conspiracy theories are dangerous and why you don't want to go poking that bear. Never ever do that.






Oh come on, Ray! You knew the job was dangerous when you took it! And if you've been following us the last five years, you know that Trump is the kind of unhinged psychopath that would turn on his own followers if they so much as gave him the stink eye! But let's also digress the fact that Mr. Epps is the kind of person who bought into the cultish hype surrounding Trump and his cult of personality that he's built over the last 5 years. Like you wonder how average, everyday people got roped into doing Hitler's evil bidding? Look no further than victims of the Jan. 6th Insurrection, like Mr. Epps or Ashlii Babbitt.






So why didn't Mr. Epps get prosecuted by the FBI? Well there's tons of theories out there. But the fact that the MAGA movement attracts questionable people and has-been celebrities just further proves how unhinged this movement is. But the fact that this story got picked up by our old buddy Tucker Carlson just tells you all that you need to know. This is why you don't live in an echo chamber and stay off the social media grid as much as possible. Because it leads you down things like this and that's dangerous and scary!






Yeah probably! Now here's where it gets weird. You know that the right wing has an absolutely massive propaganda arm which encompasses some 2,500 radio stations across the US. Not to mention a near monopoly on local TV thanks to Sinclair Broadcasting's shady deals. And here's one thing if you plan on courting that crowd, never turn against them. Because the conservative blacklist is worse and deeper than Hollywood's. Right now because Trump owns that side, there's MAGA and "Ultra MAGA". And here's where our friend Mr. Epps landed on the subject!







[div style="padding: 20px; background-color: #ffffff; border-radius: 10px; box-shadow: 0px 2px 4px 1px #aaa;"][div style="font-family: arial, helvetica; font-weight: bold; border-bottom: 1px dotted #999; padding-bottom: 8px;"]
[font size="8"]People Are Dumb

[br] [/font] [br]

Hit it!



Of course you know by now that people are people, and people are dumb! And of course I always want to preface People Are Dumb by defining exactly what makes a People Are Dumb story. So let's put it this way – a guy who burns his house down? Not a People Are Dumb story. But a guy who burns his house down because a leprechaun voice in his head tells him to and he was probably on crystal meth at the time? Now that's a People Are Dumb story! Who's dumb this week? Well I want to start with this story out of Osaka, Japan. Look, look. I've been on many a bender in my life. And one thing I've learned is that if you're going to go out on a bender, maybe don't bring valuable items with you. Especially one that might, I don't know, contain data on every resident in the city! And as we've learned on this program, no one no matter where you're from, is immune from stupid people. But this might be one of the dumbest things we've seen yet!






Next up – we have got a lot of great Florida stories in the news for you. Starting with this resident out of Florida who thought it would be a great idea to do yard work in the nude! That's right – you read that correctly! Yard work… in the nude! OK look if there's going to be one activity you should never do while naked, it's work with weed whackers and pesticides! And come on, it's Florida. Why wouldn't you expect something like this happens on a regular basis? Well not if you've been following our little program for the last few years!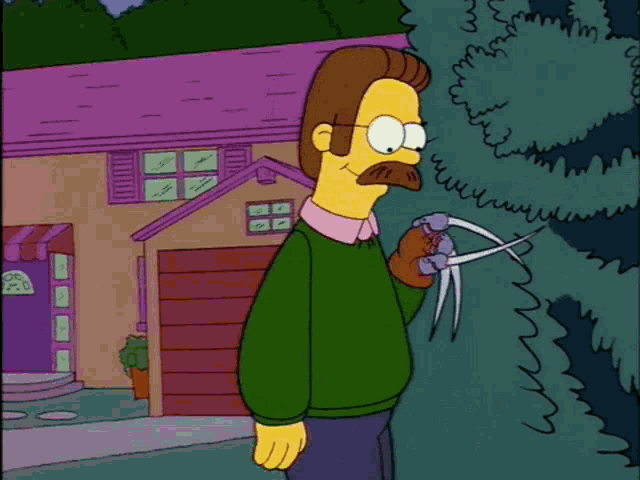 Next up – we go to this story out of Oklahoma! You know we always give Florida a hard time about being the crazy state, but there's crazy people literally everywhere! Of course that's what happens when you have a president who shut all of the nation's mental hospitals and literally let the inmates out of the proverbial asylum! But like we said in the beginning, we don't really joke about murder on this program, because it's usually nothing to joke about. But we can joke about murder if Bigfoot is involved, right? I mean right? Of course we can.





Oh and by the way the people who sent that article made sure that I had to acknowledge that this guy's name is Larry Sanders. OK moving on… street hot dog vendors! Yes, if you've ever attended any event here in Southern California, you might be aware of these people selling bacon wrapped hot dogs on the streets after the game. But of course then you go to Florida, where street hot dog vendors attack the cops – and that's something you should never do under any circumstance! That cop might also want to clean his uniform after being doused with dirty hot dog water.






Finally this week – you know Disney has been in the news a lot this week and that's mainly because of the way that conservatives are trying to attack the corporation for incorporating more LGBT friendly programming into their lineup and the way they denounced Ron DeSantis. But that being said, people still work at and go to Disney despite the conservative threats. Of course , Disney World Epcot Center being in Orlando, it does attract the occasional Florida man to the park. And if you're going to apply for a job in, I don't know, park security, maybe don't steal an R2-D2 droid? We don't serve your kind here!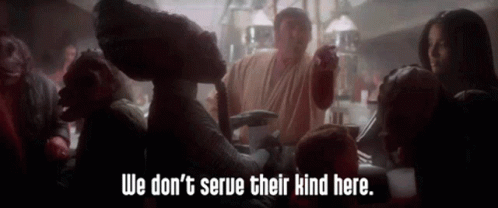 That's it this week for:




[div style="padding: 20px; background-color: #ffffff; border-radius: 10px; box-shadow: 0px 2px 4px 1px #aaa;"][div style="font-family: arial, helvetica; font-weight: bold; border-bottom: 1px dotted #999; padding-bottom: 8px;"]
[font size="8"]World Tour 2022 Destination #1

[br] [/font] [br]

Part of our mission statement here at the Top 10 Conservative Idiots is that we view conservative idiocy not just as a uniquely American problem. No, it's a global problem and conservatives are ruining everything they touch all around the world. Which is why we present to you:




Welcome to our World Tour, 2022 everybody! It's finally here at last! So the way this works is that we're going to tell you about our destination and then rank it on a scale of four different aspects and give it an overall grade. So as you can see by the schedule, we're starting in our home country, the good ol' United States Of America, and then we are ending in South America! We are also hitting all 6 continents with some new destinations! Here's the schedule:




[font size="4"]Destination #1: California, USA [/font]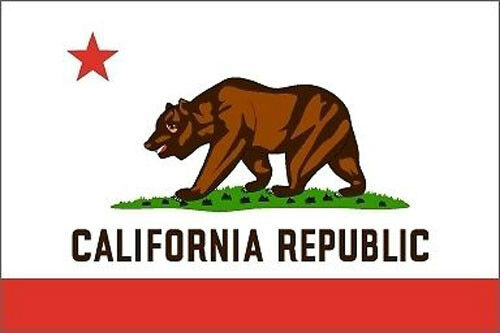 We need some music for this one!



California knows how to party… California knows how to party… in the city of LA! OK that's enough of that. So the reason why we picked California for our first stop of this World Tour is that for one it's our home base. We holed up in the green room of a Burbank comedy club for the better part of a year during COVID. Now we're at the Observatory OC in Santa Ana. So California is in our blood. And conservatives love to blast California as being the liberal bastion of the United States. So let's examine that for a bit. California is currently led by governor Gavin Newsom, who won a recall attempt in the most laughably one sided election in California history. It's the home of many major sports teams like the LA Lakers, the Dodgers, the Angels, the Giants, the Clippers, the Kings, the Ducks, the Sharks, the Golden State Warriors, and universities like USC, UC Berkeley, UCLA, San Diego State, I could go on and on. It's also the home of the electric automobile as companies like Tesla and Lucid manufacture here , and it's also the home of fast food like In-N-Out and Jack In The Box. So why do conservatives hate California so much? Well it could have something to do with this.






And by the way, Newsom is on a warpath against the gun industry in a much needed breath of fresh air in the fight against these merchants of death. Everything from marketing to kids to suing gun manufacturers in the event of death is on the table. Although even living in one of the greatest states in the US, we still aren't completely immune from conservative idiocy. There's that little pocket in central California known as Tulare County, which is home to Fresno and Modesto. Yes, it is known as the home of Russia's most favorite security expert Devin Nunes. Thank you, random person in the back of the audience! Yes, while this state is mostly blue in general there are some very deep pockets of red, like North Orange County, Tulare County, Bakersfield, and Newport Beach. And this is what you get.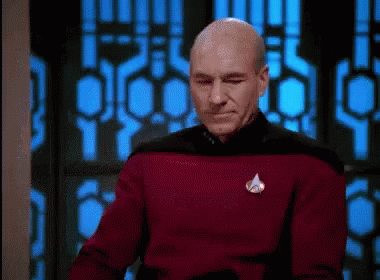 You know things are bad when Captain Picard gives you the facepalm. There is another downside to living in this state. That is extreme heat and a crippling drought that has been plaguing the state for the last 25 years. And there does not seem to be an end to the devastation that the drought has wrought anytime soon. Just look at the Colorado River, for instance. Hey conservatives – you think it's all fun and games denying climate change and looking like an asshole about it, just wait until your weekend boating outings at the Colorado River and Lake Mead are affected. It's all fun and games until it affects you!






But hey people, here's the thing. California is one of the best states to live in, in the USA simply because we elect people who know what they are doing. If you want to see the opposite of California, just wait until we hit next week's destination – Texas. It's like the classic Goofus and Gallant comic. Gallant is the smart one, and Goofus is the stupid one. In this case, California is Gallant, and Texas is Goofus. So if you elect smart people, of course your taxes and cost of living will be higher. But if you do decide to leave California, it might be wise to research where it is you're going to be living. Because it's causing some problems.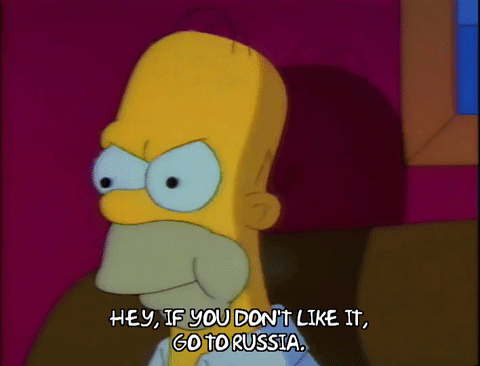 [font size="4"]Scorecard: [/font]

Tourism: A
Culture: B+
Political Spectrum: B+
Liberal Appeal: A+

Overall: A-

Change from 2017: No change

[font size="4"]Next Week: [/font]

California may be the liberal bastion of the United States, but next week we're going to head to the land of cowboys, guns, and the Alamo – the exact opposite of California, Texas!



[font size="4"]And Now This: [/font]
[font size="4"]The Offspring[/font]




Ladies and gentlemen, my next guest has a great new album called "Let The Bad Times Roll", you can see them actually tonight at the Pacific Amphitheater in Costa Mesa! Playing the title track from their album "Let The Bad Times Roll", give it up for the Offspring!



Thank you Santa Ana! We're off to Oxnard next! See you next week!


Credits

Host: Initech
The Offspring Appear Courtesy Of: Concord Records
Top 10 Conservative Idiots Recorded In Front Of A Live Audience At: Constellation Room at Observatory OC, Santa Ana, CA
Images: All images copyright belongs to respective copyright holders.
Videos: All videos copyright belongs to respective copyright holders
Articles: All article content copyright belongs to respective copyright holders
Writing: Top 10 Writing Department
Graphics: Top 10 Graphics Department
Research: Top 10 Research Department
Lighting & Stage Props: Top 10 Lighting Department
Legal: Top 10 Legal Department
Advertising: Top 10 Advertising Department
HR: Top 10 Human Resources Department
Initech's Wardrobe Provided By: JAB Inc.
Wheel Of Corruption By: Studio 1 Stage Props, Burbank, CA
Management: Initech Productions, CCC Management
Follow The Top 10 On Twitter at: @10Idiots
Follow The Holy Church Of The Top 10 On Twitter: @churchoftop10
Questions? Comments? Complaints? Hate mail? E-mail The Top 10 at: [email protected]



Initech Productions: Yes, We Got The Memo



1 replies, 439 views
Replies to this discussion thread
| | | | |
| --- | --- | --- | --- |
| 1 replies | Author | Time | Post |
| Top 10 Conservative Idiots #13-1: The Unbearable Weight Of Excessive Force Edition (Original post) | Top 10 Idiots | Jul 28 | OP |
| | malaise | Jul 28 | #1 |
---
Response to Top 10 Idiots (Original post)
Thu Jul 28, 2022, 07:40 PM
malaise (246,614 posts)
1. K & R
You are amazing