Fri Apr 2, 2021, 10:52 PM
RandySF (36,651 posts)
VOTING LOCAL: Janneke Parrish for Round Rock (TX) City Council
I like to joke that I came to Texas with ď$50, a broken car, and the worldís most patient cat.Ē Theyíre not glamorous beginnings, but since then, Iíve grown and thrived with Round Rock. My first job in Round Rock was as a pizza delivery driver. I fell in love with Round Rock - the people, the sights, and yes, even the traffic - on long, lonely nights, shuttling pizza from house to house. I found a beauty and magic in Round Rock that Iíve not experienced anywhere else. Iíve seen how fantastic the people of Round Rock are, and how much more fantastic we can continue to be. By working together and caring for one another, we can let the story of Round Rock be the story of those who continue to come here, looking for their own magic and to build their own fantastic futures. We can continue to grow together.
I was born in Pennsylvania to a mother who had immigrated to the United States from the Netherlands because of the beauty and the unlimited potential here, and to a father who taught me all about Americaís past. I grew up speaking two languages at home. My parents worked long, hard hours, and watching them, I learned the value of education, of selflessness, and of hard work. I learned that with patience, effort, and a bit of luck, the unlimited potential that is America could be reached.
I attended the North Carolina School of Science and Mathematics, and received a grant to attend North Carolina State University, where I received a BA in Philosophy, a BA in Religious Studies, and a minor in Middle East Studies. I also received a scholarship to study abroad in South Africa, studying dance at the University of Cape Town while volunteering, teaching children English and environmental stewardship in the township of Mfuleni.
From these experiences seeing the world and making a difference in the lives of those in poverty, I knew my calling lay in service and making a difference in the lives of those around me. I received an MSc in Human Rights and International Politics from the University of Glasgow while working with a minority womenís organization, advocating and building legislation for increased funding and support for women-owned businesses.
Iíve worked with people from all walks of life, from children in need to the government officials able to provide the help they deserve. Iíve seen the impact an inspiring figure has on a personís drive, and Iíve seen the impact effective legislation has on a personís ability to achieve their dreams. We need both in politics. We need people able to listen and understand and empathize.
Round Rock is a city where anything is possible. We are people who support and care for each other through thick and thin. We help our neighbors in need, celebrate together, and build our communities together. We thrive in our diversity and our ability to build ourselves into whatever we choose to be. Round Rock needs a city council that mirrors its citizens. We need a city council that believes in the rights of all its citizens to participate in government, to have a roof over their heads, a good education, and a hot meal. I will be a city council member that will listen, share, hear you, and empathize.
I will be a city council member who believes in you. I believe we can build a fantastic future together.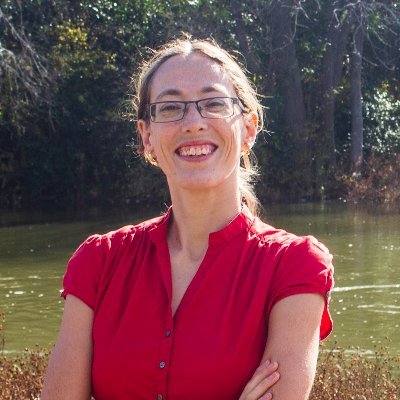 https://www.jannekeforroundrock.com
2 replies, 279 views
Replies to this discussion thread
| | | | |
| --- | --- | --- | --- |
| 2 replies | Author | Time | Post |
| VOTING LOCAL: Janneke Parrish for Round Rock (TX) City Council (Original post) | RandySF | Apr 2 | OP |
| | alwaysinasnit | Apr 2 | #1 |
| | Karadeniz | Apr 2 | #2 |
---
Response to RandySF (Original post)
Fri Apr 2, 2021, 10:55 PM
alwaysinasnit (3,730 posts)
1. What a coincidence. I have a brother who lives in Round Rock. I will pass this along to him. Thanks
RandySF!
---
Response to RandySF (Original post)
Fri Apr 2, 2021, 11:15 PM
Karadeniz (13,308 posts)
2. She sounds wonderful... the very best of luck to her!