Wed Aug 19, 2020, 05:00 PM
Top 10 Idiots (431 posts)
Top 10 Conservative Idiots #9-9: When You Control The Mail, You Control Information Edition


It's basically no secret that the guy who we still inexplicably call president, Donald J. Trump, and I am going to go out on a limb here, and say that he's a bit afraid of Joe Biden. And he's gone to such extreme lengths as to denounce Biden and dig up some dirt on his son's business dealings in the Ukraine. Now his latest attacks are on the United States Post Office. Yes, in the middle of the worst pandemic in an entire century, people want to be able to exercise their right to vote against Trump. And Trump is slipping in the polls. So put those two things together and there's a good possibility that Trump will be a one term president. But what if… he were to start fucking with the post office? Yes one of the few government entities actually defined in the US Constitution could be in serious jeopardy, and we'd all lose because of it!




That's right! When you control the mail, you control information! So Trump is stepping in some seriously deep doo doo with this latest act of aggression. Things are bad enough right now, last thing we need is this petulant man child fucking up one of the oldest and most American of institutions. Having an America without the post office would be like having an apple pie without apples. Just crust and apple flavored syrup. Here's why this is, and I am just guessing, bad. Hold your boos.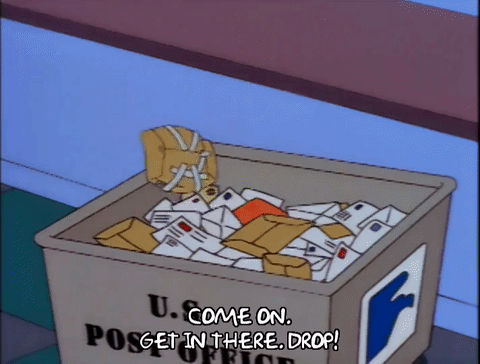 But here's why Trump is ramping up his attacks on the USPS. It has absolutely nothing to do with his reelection he claims. But it could have a lot to do with his ridiculous on again, off again feud with Amazon CEO Jeff Bezos. And Trump is once again upping the insanity that Amazon is responsible for the demise of the USPS. Despite time and time again that claim is 100% pure, grade A bullshit!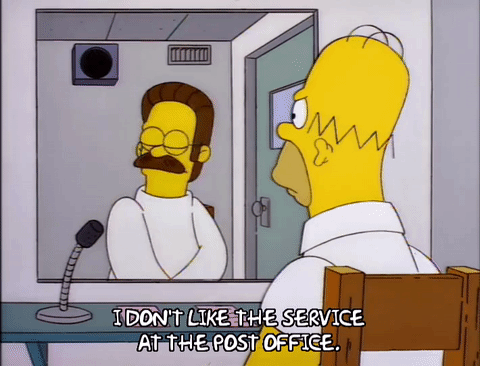 We don't either but there's no reason to get rid of the USPS either. We need them as much as they need us. And if you're not fucking horrified by the attacks on this institution, but if you support these attacks you may just be part of the problem. The resolution? It comes in 78 days and it involves voting Trump's sorry ass out of the White House! That's the only way to end this nightmare!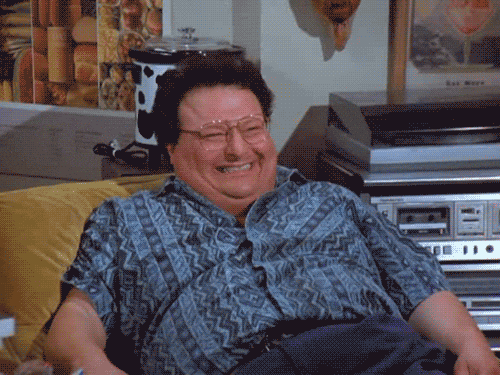 [div style="padding: 20px; background-color: #ffffff; border-radius: 10px; box-shadow: 0px 2px 4px 1px #aaa;"][div style="font-family: arial, helvetica; font-weight: bold; border-bottom: 1px dotted #999; padding-bottom: 8px;"]
[font size="8"]Vladimir Putin

[br] [/font] [br]

So is anyone really buying this polished turd of a claim that Vladimir Putin already has a vaccine for COVID? Well, the 45th president of the United States and supreme overlord of Mother Russia says that his vaccine has been approved for use. Or has it? Cue the shifty eyes because he might have unleashed a heaping table of bullshit. That's right, last week Putin unveiled his version of the COVID vaccine called "Sputnik V" but as I have said is anybody really buying this? I know for a fact that I am not. And let's just see how real Russia's vaccine really is. Do your best Scooby Doo impression here.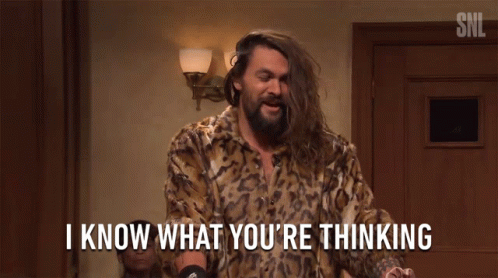 Why do TV show and movie characters always say that? Because even I don't know what I'm thinking half the time. But anyway glorious dictator Putin not only has the vaccine he has had family members take it. If you're following the 1918 playbook, it was at this point in the pandemic that the bogus drugs and cures were being touted. Hey, we all want to get on with our lives and put this behind us. But we won't if shit like this keeps happening!






By the way we're not the only ones calling bullshit here! See in order to get a vaccine approved, there's four different stages that one must go through in order to get it approved and distributed. And Putin is claiming that he won the Stanley Cup when we're just in 1st period intermission of game 1. This virus is a beast and not going away anytime soon. But the subject of the anti-vaxxers' favorite punching bag, Bill Gates, is calling bullshit!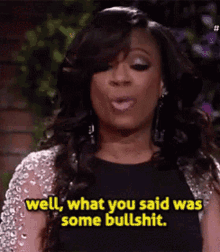 That is most certainly true! And before you keep calling bullshit, like I am, let's just say that the COVID vaccine race is the latest in the long, long series of pissing contests between the United States and Mother Russia. And it's made even worse by the fact that we have a ruthless dictator on one end, and an insecure, egomaniacal man child on the other. You can interchange those as you see fit.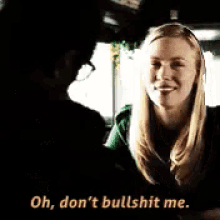 [div style="padding: 20px; background-color: #ffffff; border-radius: 10px; box-shadow: 0px 2px 4px 1px #aaa;"][div style="font-family: arial, helvetica; font-weight: bold; border-bottom: 1px dotted #999; padding-bottom: 8px;"]
[font size="8"]Herman Cain

[br] [/font] [br] B

This next entry is going to go against the long, long standing Top 10 policy that we never speak ill of the dead. But when the dead are mysteriously using their Twitter accounts to speak ill of us, that's when I throw out the rules and say "fuck it" and start fighting fire with fire! If you've been following the Top 10, you know that former presidential candidate and pizza magnate Herman Cain sadly lost his brief battle with COVID-19. But if you're on the Tweet Sphere, you know that somehow, Cain has mysteriously risen from the dead and is tweeting republican! Yes, to borrow that classic Bart Simpson line. So how did someone manage to get a hold of Cain's verified account and why are they using it for bad? Because fuck it, that's why!





Well in this case they're tweeting republican! But why? And why is this so fucking creepy? Well Hermain Cain was a naturally creepy individual by nature. I mean we all saw that weird campaign ad from when he actually attempted to run:



Ewwwwwwwwwwwwwwwwwwwww. 8 years later and that still creeps me the fuck out. But seriously, speaking of the creep factor, here's why this is so creepy.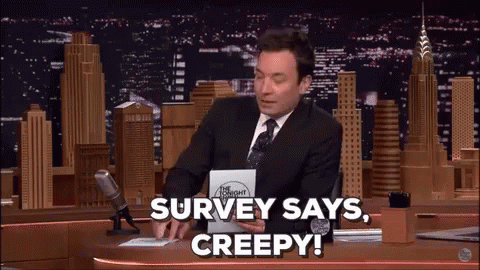 So this begs the question – if Herman Cain is dead, then who's got a hold of his account? And why is this individual using it to promote the dark side? Well the "Cain Gang" has taken over his account and they are apparently using it to spread his legacy. And by the way is the name "Cain Gang" what you really want to call your army of followers? Or do you even have an army? Maybe it's just a small but vocal fan club.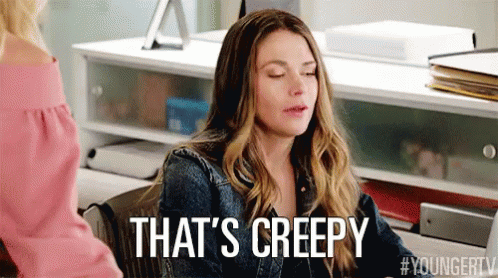 Wait, let me get this straight. Kamala has a lot of baggage but your man dies from a plague after hanging out with Trump in Oklahoma City? Get the fuck out of here! And come on, Cain Gang, whoever you are, we're onto you! And I really hate to use TMZ for this angle of the story but I couldn't find anything else but guess what? No violation at all! Even though Twitter has rules against this sort of thing!







[div style="padding: 20px; background-color: #ffffff; border-radius: 10px; box-shadow: 0px 2px 4px 1px #aaa;"][div style="font-family: arial, helvetica; font-weight: bold; border-bottom: 1px dotted #999; padding-bottom: 8px;"]
[font size="8"]We're All Gonna Die

[br] [/font] [br]




Hey everyone guess what? We're all gonna die!!WOOOOOOOOOOOOOOOOOO!!!! WOOOOOOOOOO!!! WOOOOOOO. WOOO. Of course unlike the other times when I've said we're all gonna die, I mean it could really happen this year. After all, this is 2020, which seems to be the year of disaster. Don't believe me? We've had a plague, we've had murder hornets, we've had test tube stealing monkeys, and we're still in August! But this might be something that could really kill us – there's a storm coming. No, I'm not talking about that Q Anon horseshit. I'm talking about a real life fire tornado that's been brewing up in the Northern California desert. For real.






Yeah probably! So fire tornadoes are one thing that is actually a thing in my home state and it's absolutely terrifying! You know what else could kill you? A major earthquake, and that's also a thing that my state of California has to deal with. Not only that, boomerang earthquakes are now a thing! And that would also make a great band name. But you know since the Doomsday Clock moved another 30 seconds closer to midnight, is it any wonder why we are fucked?







Now now we're not gonna die yet. And not only are we gonna die, the animals might also have a chance of dying with us! No, that's nothing to laugh or scoff at! You know what the COVID pandemic is having an effect on? The salmon population. Yes, that most delicious of pink, scaly fish that goes great on a bagel with a metric shit ton of cream cheese could be at risk because of the COVID pandemic, which means bad news for us!






Yeah probably! Although there is some good news, I guess. While COVID is ravaging the landscape, and you are more likely to die from that than you are anything else right now, you're actually less likely to die from a natural disaster! That's right, while deaths from other variables are way up, deaths from actual natural disasters are way down! Could this be the calm before the storm perhaps?







[div style="padding: 20px; background-color: #ffffff; border-radius: 10px; box-shadow: 0px 2px 4px 1px #aaa;"][div style="font-family: arial, helvetica; font-weight: bold; border-bottom: 1px dotted #999; padding-bottom: 8px;"]
[font size="8"]Top 10 Investigates: Led Zeppelin Lawuit

[br] [/font] [br]

It's time to investigate beyond the headlines! This is Top 10 Investigates!



It's the lawsuit that refuses to die. Rock band Spirit has sued one of the most popular rock bands of all time, Led Zeppelin, over the music in their hit song "Stairway To Heaven". Now that lawsuit is literally one step away from going to the Supreme Court of the United States. What will it take for that to happen and what could the potential outcome have for musicians around the US? Not to mention musicians around the world? The entire world is watching and waiting for the outcome of this lawsuit and the implications that it will have on the creative community. Well now this has the potential to reach the highest law in the United States. What could happen if it goes all the way to SCOTUS?






Yes, that could have serious complications for the music industry, who in the last year has seen lawsuits from the Marvin Gaye estate, Ed Sheeran, Neil Young, the Rolling Stones, and the Beatles. So how is this latest ruling affecting the music industry copyright claims? Well it comes back after last March when the latest ruling in the suit was that the song did not steal the riffs. Though the members of Spirit are taking it yet another step further.



So Led Zeppelin won that round, but have they lost the war, or will Spirit rue the day when they sued one of the world's most popular rock bands? And what could it take for the suit to go all the way to the Supreme Court of the United States? And what will be the potential outcome? Do we know where we are going with this line of questioning? You bet we do not.






Well that said, Spirit is not the only band who's been on the side of a Led Zeppelin lawsuit. There's also popular singer-songwriter Abel Tesfaye, who goes by the stage name of The Weeknd. Well, needless to say the copyright suits against Led Zeppelin could determine the future of the music industry. And you can expect that we will keep an eye on this and future lawsuits.






That's it this week for Top 10 Investigates. Good day!





[div style="padding: 20px; background-color: #ffffff; border-radius: 10px; box-shadow: 0px 2px 4px 1px #aaa;"][div style="font-family: arial, helvetica; font-weight: bold; border-bottom: 1px dotted #999; padding-bottom: 8px;"]
[font size="8"]Holy Shit

[br] [/font] [br]

Gather around my fair brothers and sisters! It's time to take a seat in the virtual pew make an online donation in the LAWRD's virtual collection plate, for the Holy Church Of The Top 10 has convened and it's time to remind you that the holiest among us are the most full of:




My fair virtual congregation! You know it's not my style to engage in a bit of schadenfreude because that's not what the good LAWRD JAYSUS would want. But when it involves an institution that is widely known for spreading HERESY and worshipping the unholy, ungodly dark one, whose name shall not be mentioned in my church – real or virtual, then exceptions must be made! But here's the thing my fair flock, that still come to us week after week to put up with my nonsense, Liberty University was a well oiled machine that actually had some credibility. Then their founder died and made the asshole son president, who worships the unholy, ungodly Dark One, whose name shall not be mentioned in my church! That's when things started to go predictably south.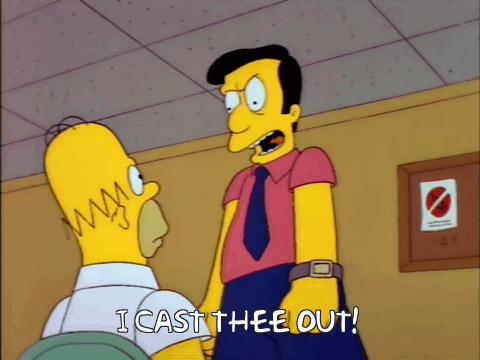 Of course! You cannot support the unholy Dark One because everything he touches turns to absolute shit! Remember, we are allowed to swear in my church! Remember that movie from a few years ago called Horrible Bosses? Jerry Falwell Jr is the dim son who takes over the family business and doesn't have a clue how to run it. Which is probably how he lost control of the message so easily!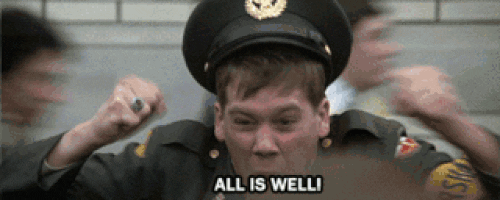 So Liberty University has gone over the edge. Guess you can say that we tried to warn them because that's what you get when you trust the unholy Dark One. Everything he touches dies! Instead, you must trust the good LAWRD JAYSUS! Of course you can see why Liberty is currently in shambles and one incident must be what pushed them over the edge! You can't trust how things are going right now.






Except when there is judgement of course, and I speak of that in the Good Book, which you can now buy online for the low low price of $19.99! But yeah this is the incident I am referring to that got Mr. Falwell ousted from his own school. Really don't do this people, and especially don't be partying on a boat during a pandemic. But once again everything the Dark One touches dies!






So we must not celebrate or pity Rev Falwell, rather, just heed this warning as a caution of things not to do in dire times! Mass has ended, may you go in peace! That's it this week for:





[div style="padding: 20px; background-color: #ffffff; border-radius: 10px; box-shadow: 0px 2px 4px 1px #aaa;"][div style="font-family: arial, helvetica; font-weight: bold; border-bottom: 1px dotted #999; padding-bottom: 8px;"]
[font size="8"]This Fucking Guy: Wayne La Pierre

[br] [/font] [br]




Man I can't believe it's taken us this long to do this one, but this week's This Fucking Guy is the long time head of that most American of institutions, the gun lobby organization known as the National Rifle Association, Wayne La Pierre. Yes, this week, Mr. La Pierre is in some deep shit after New York Attorney General Letitia James laid the smackdown on his group for taking advantage of the state's charity requirements. Which of course is an actual crime but don't tell the NRA that. But like most good republican executives, Mr. LaPierre used and abused the NRA like it was his personal piggy bank. And for that he must go. Or will he? I always pictured his exit from the NRA in a good old fashioned western style duel to the death!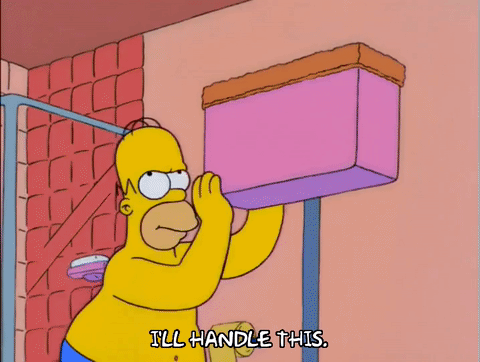 Man who still has a toilet like that? Anyway Mr. LaPierre is in quite the serious shit, as we pointed out last week. And you know when you're traveling, back in the days when we actually could travel to places, and I am old enough to remember when that was, why do you need a private jet that costs more than some people's homes? Or a vacation home that cost more than your actual house? Wayne LaPierre does!






Boy that would be pretty sweet wouldn't it? Although I don't know, there's some places you just don't want to travel at all these days. Maybe Wayne and his cronies can sit at home and play virtual duck hunter on a VR headset like the rest of us will do during this pandemic! Well all that being said with as dire straits as the most conservative American gun toting of all organizations is in, they might just be their own worst enemy!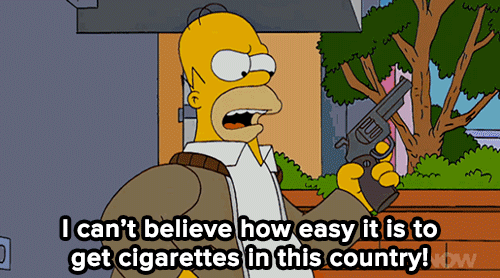 Wow, so a gun organization that spends 10% of its' income on gun safety? Do car manufacturers only spend 10% of their income on safe driving practices? Yes that's how an organization is supposed to run, and it ain't supposed to run like this! But here's the real kicker out of all of this. And I'm no big city lawyer, but if you put together the NRA's massive losses with Wayne's extravagant spending, well, it might just make him look bad!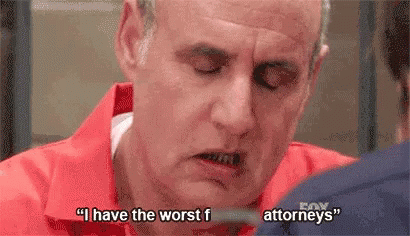 So, reckless spending and treating his own organization like it's his personal piggy bank. That's Wayne La Pierre, this week's:





[div style="padding: 20px; background-color: #ffffff; border-radius: 10px; box-shadow: 0px 2px 4px 1px #aaa;"][div style="font-family: arial, helvetica; font-weight: bold; border-bottom: 1px dotted #999; padding-bottom: 8px;"]
[font size="8"]Conspiracy Corner


[br] [/font] [br]




Welcome back to the segment that attempts to explain the unexplainable, Conspiracy Corner! We are coming at you from a remote bomb shelter in the alkali flats of the Iowa badlands. Just allow me to adjust my trusty tin foil hat for maximum government interference. They are trying to read my thoughts after all, and they're trying to read yours! That's right! But that said, conspiracy theories are no longer limited to just crackpots. They're gaining traction, as with the popular Q Anon conspiracy that got roots in the internet sewer known as 4chan. Of course like most bad things, Q Anon has no basis in real life, and it has no basis in reality. So why are so many people embracing it?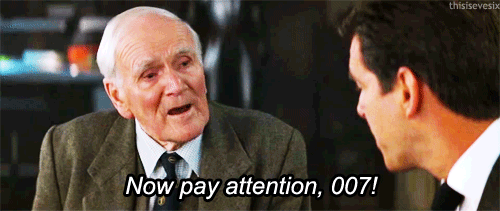 Man remember the good old days when Q was the lovable chap who used to bring James Bond cool and extremely dangerous gadgets from his workshop? And Q Anon isn't just limited to getting assholes elected to the highest levels of government. Q Anon is also wreaking havoc with the pandemic. And you can almost always tell a Q Anon supporter by the fact that they're violent and obnoxious, and start spewing all kinds of pro-Trump crap.





Seriously, Desmond Llewlyn is the only guy in the entire world who gets to call himself Q. These douchebags don't hold a candle to that. But the bad thing is, remember last week Twitter banned a whole bunch of Q Anon accounts because they were being violent, obnoxious dicks who were spreading false information? Well that was what some might call a case of "too little too late". Because Q Anon has been let out of the bag!






And by the way in case you're wondering, Q is a hot seller! That's right, merchandising, merchandising, that's where the real money from the conspiracy is made! If you want some Q merchandise, just look no further than your local online retailer who will literally sell anything, like Amazon, Etsy, or eBay, where the Q fad is flying off the shelves! Now, not only are they batshit crazy online, they're branding themselves now!






[div style="padding: 20px; background-color: #ffffff; border-radius: 10px; box-shadow: 0px 2px 4px 1px #aaa;"][div style="font-family: arial, helvetica; font-weight: bold; border-bottom: 1px dotted #999; padding-bottom: 8px;"]
[font size="8"]People Are Dumb

[br] [/font] [br]

Hit it!



Of course you know by now that people are people, and people are dumb. So who is really dumb this week? Well, this week I want to do something different and dedicate it to the Sturgis Biker Rally. Yes, the annual gathering of Harley Davidson afficionados in Sturgis, South Dakota had some serious stupid on display. In fact there was so much stupid that it was called the biggest and dumbest ever. All of this just to "own the libs". Well, check back with us in two weeks after COVID has incubated. Anyway here's some of the stupid that was on display in Sturgis. Not only did they have the most crashes and accidents on record, they also had this!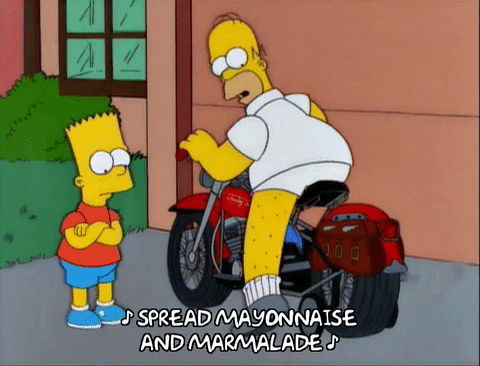 I can't imagine that's the way to bike. But first one of my favorite incidents of this whole thing – there was an incident involving a wild animal chase, and maybe some pants may or may not have fallen down, because it's never a real party unless the pants come off! OK I'm rambling here. But this might be one of my favorite instances of stupidity all year, and this has been a year where lots of stupid shit has been happening!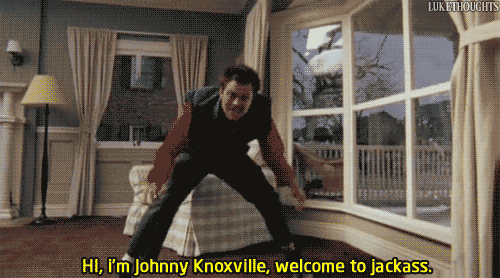 That's funny, I didn't know there was a Jackass reboot in the works! Thank you canned audience! Oh and by the way in case you're wondering what all the hoopla surrounding the Sturgis rally is for, well, we're in a pandemic and this virus is not going away anytime soon. And here is some shocking stupidity on display. I know everyone wants to move on, but we just can't right now, especially when this will be the aftermath of said rally:






Yeah if you went to Sturgis, and did shit like this, you are stupid. Well it can't be all Sturgis this week, there's plenty of other stupid people out there! Like for instance at the currently socially distanced Disneyland! Yes, it's still the happiest place on earth even in the time of pandemic. If you go to Disneyland, and of course Disneyland in *THAT* state - just remember where you parked your car!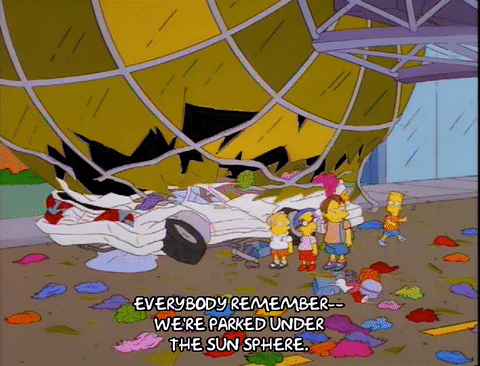 Yes, Florida never fails to bring the crazy! Next up – I'm sure that nearly every cop in the nation has had their share of drunk people driving just about anything that is not a car. But as we've seen time and time again on here that you can get arrested for driving while drunk while literally riding anything that has two or more wheels on it. Hell you can even get DUI on a horse! Well, how about getting a DUI on a lawnmower?






I swear there's a Simpsons GIF for everything! Finally this week, when the cops are the crooks, how do you tell the bad guys from the good guys? Well, we go to Eastern Virginia for this one, where a crooked DEA agent (think Hank Schraeder from Breaking Bad) managed to dupe nearly $4 million out of potential chumps, er, clients. Yeah I think the dumb people are the ones who couldn't see this guy for the scam artist that he is.






That's it this week for:




[div style="padding: 20px; background-color: #ffffff; border-radius: 10px; box-shadow: 0px 2px 4px 1px #aaa;"][div style="font-family: arial, helvetica; font-weight: bold; border-bottom: 1px dotted #999; padding-bottom: 8px;"]
[font size="8"]Road To The White House

[br] [/font] [br]




Welcome back to the… *cue reverb* ROAD TO THE WHITE HOUSE!!! Ooh that was some good reverb there! This week Joe Biden accepted the nomination to become the 46th president of the United States with an overwhelming majority of delegates needed. But that said, people are still talking about the historic nomination of Kamala Harris to the vice presidential position, and man has she got the conservatives running scared, the birthers working overtime to discredit her credentials, and Trump is hopping mad! And he's unleashed some hardcore rage tweeting aimed at her. Now look, you know I love a good beef, and nobody beefs up more than conservatives vs everybody that doesn't think like conservatives. Well, this basically outlines the GOP message in a nutshell.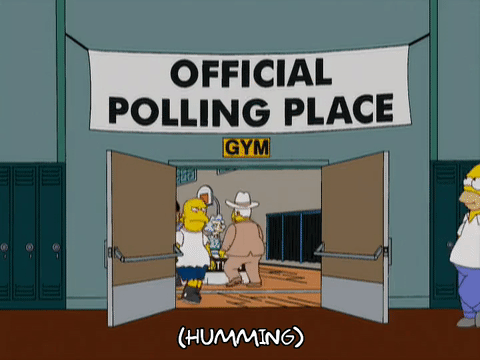 Well that said, the GOP is in sharp decline. They've essentially become the party of lowlifes and assholes, and if you look at who the keynote speakers are for Trump's reelection shindig next week, that solidifies that! See, kids, the democrats get all the cool celebrities. The GOP gets Kid Rock, Ted Nugent, that douchebag from the Catholic school, and the My Pillow Guy, if you can call him a celebrity. So why are they so terrified of celebrities like Kamala?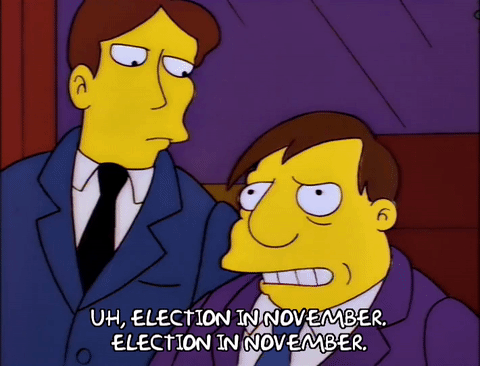 Yup, there is an election in November, and we got to get ready. The Dems have a unifying message and the GOP message is all over the place. They even can't get their attacks on Kamala right. So why does Trump have a habit of calling his female opponents "nasty women"? Well it didn't take long for Trump to call Kamala nasty because he's a petty, vindictive piece of crap with a rageaholic personality disorder and is generally afraid of strong women.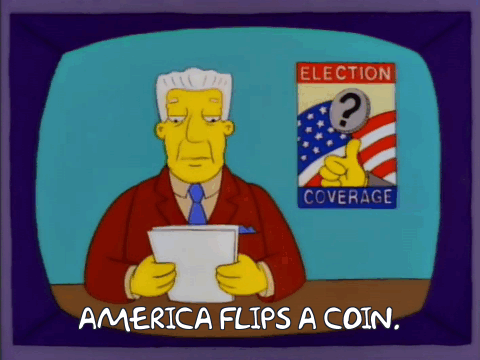 Let's hope it doesn't come to that! But come on, does anything that Trump does really surprise us anymore? I mean his schtick is getting so old, tired, and repetitive that we could have easily seen this coming. Seriously we've been covering this POS for four fucking years now. I know that I am getting tired of what this man is saying. It's time for a president who is not this piece of shit. I know that I am ready for Joe! In fact Trump's incompetence and predictability are bringing the GOP down from the inside!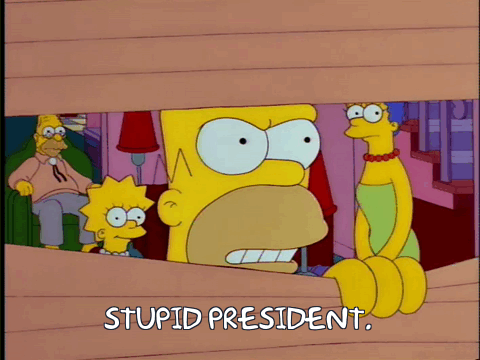 See you next week!


Credits

Host: Initech
Top 10 Conservative Idiots Recorded At: Top 10 Home Office, Anaheim, CA
Images: All images copyright belongs to respective copyright holders.
Videos: All videos copyright belongs to respective copyright holders
Articles: All article content copyright belongs to respective copyright holders
Writing: Top 10 Writing Department
Graphics: Top 10 Graphics Department
Research: Top 10 Research Department
Lighting & Stage Props: Top 10 Lighting Department
Legal: Top 10 Legal Department
Advertising: Top 10 Advertising Department
HR: Top 10 Human Resources Department
Initech's Wardrobe Provided By: JAB Inc.
Wheel Of Corruption By: Studio 1 Stage Props, Burbank, CA
Management: Initech Productions, CCC Management
Follow The Top 10 On Twitter at: @10Idiots
New! Follow The Holy Church Of The Top 10 On Twitter: @churchoftop10
Questions? Comments? Complaints? Hate mail? E-mail The Top 10 at: [email protected]



Initech Productions: Yes, We Got The Memo


6 replies, 830 views
Replies to this discussion thread
| | | | |
| --- | --- | --- | --- |
| 6 replies | Author | Time | Post |
| Top 10 Conservative Idiots #9-9: When You Control The Mail, You Control Information Edition (Original post) | Top 10 Idiots | Aug 2020 | OP |
| | Auggie | Aug 2020 | #1 |
| | Karadeniz | Aug 2020 | #2 |
| | Top 10 Idiots | Aug 2020 | #5 |
| | byronius | Aug 2020 | #3 |
| | Top 10 Idiots | Aug 2020 | #6 |
| | underpants | Aug 2020 | #4 |
---
Response to Top 10 Idiots (Original post)
Wed Aug 19, 2020, 05:10 PM
Auggie (27,262 posts)
1. Awesome piece of work. K&R!
---
Response to Top 10 Idiots (Original post)
Wed Aug 19, 2020, 05:16 PM
Karadeniz (13,938 posts)
2. YOU HAVE OUTDONE YOURSELF!!!!
---
Response to Karadeniz (Reply #2)
Wed Aug 19, 2020, 05:56 PM
Top 10 Idiots (431 posts)
5. Thanks!
---
Response to Top 10 Idiots (Original post)
Wed Aug 19, 2020, 05:19 PM
byronius (6,923 posts)
3. I always love this feature. One of the reasons I became a paying member.
But -- I wish you would clean up the extraneous code. It's easy -- look at the post in the posted mode and line up another browser window with the post in edit mode. Strip out all of the extra code bits you can see in the posted mode -- shouldn't affect anything else. If you can see the extra code bits, the system's not recognizing it anyway.

I only say this because this feature is sooooo attractive, and important, and will absolutely bring new people to the site. It should look as professional as you can make it.

I'll help if you need. Or send a PM to EarlG and ask for advice/help.

Thanks for doing this. It matters. And it's funny.
---
Response to byronius (Reply #3)
Wed Aug 19, 2020, 05:57 PM
Top 10 Idiots (431 posts)
6. Yeah I really should remove that.
It worked before the last time the board got hacked and it looked much better than it does now. But for some reason I just never removed it from my Word template that I use to make these. I really should get around to doing that.
---
Response to Top 10 Idiots (Original post)
Wed Aug 19, 2020, 05:48 PM
underpants (164,893 posts)
4. George Jones eight mile mower ride has become a mural