Wed Jul 3, 2013, 11:02 PM
TexasTowelie (6,275 posts)
Houston motorist sue DPS over search of 'womanly parts' (Brazoria County)
A state trooper has been fired and another suspended for their roles in a full cavity search last year of two motorists on the side of the road on Texas 288.
Brandy Hamilton, 27
, and
Alexandria Randle, 26
, were headed home to Houston from Surfside on Memorial Day 2012 when
Trooper Nathaniel Turner
pulled them over for speeding, according to a lawsuit filed Friday in the case.
The women spent the day at the beach with family and friends.
Turner radioed for a female officer,
Trooper Jennie Bui
, to check out the women. The search went beyond checking pockets, and no standard pat-down of the women was conducted, the lawsuit alleges.
More at
http://www.chron.com/news/houston-texas/houston/article/Houston-motorists-sue-DPS-over-search-of-womanly-4645303.php?cmpid=hpts
.
Note: The emphasis of names in the article was determined by me. Apparently the DPS officers heard about a similar story in Irving so they wanted to join in on the YouTube video competition?
The women in the Irving incident received a $185,000 settlement if it helps somebody to gauge the damages.
I have acted with honesty and integrity in producing this work and am unaware of anyone who has not.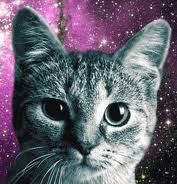 3 replies, 515 views
Replies to this discussion thread
| | | | |
| --- | --- | --- | --- |
| 3 replies | Author | Time | Post |
| Houston motorist sue DPS over search of 'womanly parts' (Brazoria County) (Original post) | TexasTowelie | Jul 2013 | OP |
| | Ilsa | Jul 2013 | #1 |
| | TexasTowelie | Jul 2013 | #2 |
| | Ilsa | Jul 2013 | #3 |
---
Response to TexasTowelie (Original post)
Wed Jul 3, 2013, 11:12 PM
Ilsa (33,187 posts)
1. I hope the two plaintiffs take the county
for half a million dollars. They were publicly raped and humiliated. And the second plaintiff was intentionally exposed to the first plaintiff's germs by the trooper. That is disgusting, stupid, and unnecessary.

I wonder what the drug paraphernalia was? A matchbook? I own hemostats. I guess that is drug paraphernalia as well.
---
Response to Ilsa (Reply #1)
Thu Jul 4, 2013, 11:14 PM
TexasTowelie (6,275 posts)
2. What the heck are they trying to hide?
---
Response to TexasTowelie (Reply #2)
Thu Jul 4, 2013, 11:45 PM
Ilsa (33,187 posts)
3. Smells like harassment to me. nt