Mon Feb 4, 2013, 08:35 AM
catbyte (4,218 posts)
Was I wrong?
OK, so I had to go get a couple of things at the store yesterday afternoon, so I pull into my local Sav-A-Lot about 5:30 or so. I get the items--a package of chicken, 2 cans of cat food and a bottle of pop. There was one line open and the people ahead of me must have been buying groceries for a month because their cart was packed full. A line began for form, so the checkout clerk called a second cashier up. She announced that she could "help the next one in line" which was me. As I was pulling into the line, this guy with 2 bags of potato chips tried to lunge in ahead of me and I stopped him. He starts bitching and moaning really loudly about what a "mean old lady" I was for not letting him in, how he was late for his Superbowl Party, and how HE would've let someone in if "they only had 2 items". I ONLY HAD 4 ITEMS! So, he and I groused at each other back and forth, me calling him "quite a gentleman" and me a "mean old lady". Now, OK, I am in my 50's, but this guy looked like he was pushing 40, so he was no spring chicken either. Unfortunately, he was parked next to me in the lot, and I saw the NRA sticker on his car. I just had to ask, "Did you vote for Romney?" He said, "Yeah, what about it?" I said, "Nothing. Just curious." Under my breath, I said "I knew it." We then got in our vehicles and parted ways.

Should I have let this guy cut in front of me? If I am in a hurry, I wouldn't think of cutting off someome, but that guy thought I owed it to him or something. And when he let loose with the "old lady" insults, I wouldn't have let that bastard in if I had 5 carts full. I've been in a bad mood ever since. Arrgh!
Diane, Anishinaabe in MI
10 replies, 661 views
Replies to this discussion thread
| | | | |
| --- | --- | --- | --- |
| 10 replies | Author | Time | Post |
| Was I wrong? (Original post) | catbyte | Feb 2013 | OP |
| | Zax2me | Feb 2013 | #1 |
| | LisaLynne | Feb 2013 | #2 |
| | dipsydoodle | Feb 2013 | #3 |
| | HappyMe | Feb 2013 | #4 |
| | quinnox | Feb 2013 | #5 |
| | OldDem2012 | Feb 2013 | #6 |
| | lunatica | Feb 2013 | #7 |
| | sinkingfeeling | Feb 2013 | #8 |
| | slackmaster | Feb 2013 | #9 |
| | snooper2 | Feb 2013 | #10 |
---
Response to catbyte (Original post)
Mon Feb 4, 2013, 08:53 AM
Zax2me (2,515 posts)
1. I never bicker over who is 'next in line'
Always the courtesy is to allow the 'other' to go before you.
I'm never in too much of a hurry to argue over something so trivial.
And there would have been no way I would know who this person voted for just standing in a line.
I've been fooled before by rude people in public only to see an Obama bumper sticker on his/her auto in parking lot.
Lines in stores - its just never a confrontation for me.
I believe in karma in cases such as yours. He would have paid somewhere eventually.
Probably still will!
---
Response to catbyte (Original post)
Mon Feb 4, 2013, 08:57 AM
LisaLynne (13,815 posts)
2. Well, it sounds like this guy ...
was a little too invested in getting ahead of you, if you ask me! I hate that situation in general, when they open another line. I've seen cashiers, before they do, go and actually get the next person in line and escort them over. I think that's a good way to handle it, so there are these sorts of confrontations.
But, don't dwell on it. I know it's hard to let stuff like that go, but hey, people are weird sometimes.
The patriots of 1776 did not fight to replace the tyranny of a king with the privileges of a few or the rule of a mob. - President Barack Obama, 1/21/2013
---
Response to catbyte (Original post)
Mon Feb 4, 2013, 08:59 AM
dipsydoodle (37,426 posts)
3. Best just face up to the fact
that some people out there are just rude and nasty. I'd have said "oh look you just missed your bus - you should've been under it" or similar.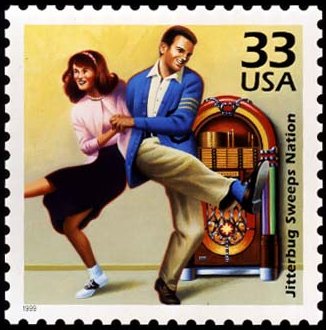 ---
Response to catbyte (Original post)
Mon Feb 4, 2013, 09:01 AM
HappyMe (16,418 posts)
4. Meh! Don't dwell on it.
Life is too short. There are rude people everywhere.
---
Response to catbyte (Original post)
Mon Feb 4, 2013, 09:02 AM
quinnox (18,551 posts)
5. its usually bullies who try to cut in line
Don't let them get away with it. If I see someone trying to do that, I would tell them no way, no how. Get back in line behind me. These bullies count on people being wimpy or being disinclined to make a scene so they can get away with it.
---
Response to catbyte (Original post)
Mon Feb 4, 2013, 09:06 AM
OldDem2012 (3,526 posts)
6. In the broad raceway of life, that wasn't even a pebble in the road. Let it go. nt.
---
Response to catbyte (Original post)
Mon Feb 4, 2013, 09:22 AM
lunatica (29,355 posts)
7. It was just a bad moment. Don't let it bug you
Just tell yourself that in the grand scheme of things it simply isn't important.
~ What if it's a hoax and we create a better world for nothing? - Joel Pett ~
---
Response to catbyte (Original post)
Mon Feb 4, 2013, 10:43 AM
sinkingfeeling (29,155 posts)
8. No, you shouldn't have. I'm old enough to remember when mothers taught their sons
to respect women and their elders.
BIBLICAL ORTHODOXY WITHOUT COMPASSION IS SURELY THE UGLIEST THING IN THE WORLD. - FRANCIS SCHAEFFER
---
Response to catbyte (Original post)
Mon Feb 4, 2013, 10:45 AM
slackmaster (60,567 posts)
9. Arguing with an idiot carries a risk of making you an idiot
Those who fail to remember the true words of George Santayana are doomed to paraphrase them.
---
Response to catbyte (Original post)
Mon Feb 4, 2013, 10:48 AM
snooper2 (18,869 posts)
10. you let them go in front then tell them to go faster faster FASTER
Come on..
Why is it taking you so long to run your card, you were in such a rush..
Go go go, don't fumble, your savings card, Oh, you don't have it-- Now you have to enter your phone number..
Come on, go go go, we are waiting!