Welcome to DU!
The truly grassroots left-of-center political community where regular people, not algorithms, drive the discussions and set the standards.
Join the community:
Create a free account
Support DU (and get rid of ads!):
Become a Star Member
deutsey
deutsey's Journal

deutsey's Journal

March 29, 2013

Jesus challenged the religious, social, and political structures of his time with his preaching that God's new reality of radical inclusion of everyone (especially the least of these) was in-breaking here and now.

He also preached a radical trust in God even during the darkest, most hopeless moments in our lives.

He was arrested and crucified as he was beginning to gain a large following and after his direct confrontation with the powers that be in the Temple when he chased the moneychangers out of the Temple.

Through his sham trial and painful execution, he demonstrated it was possible to remain true to what he preached even as he died in agony and humiliation on a cross.

His integrity even in the midst of despair and doubt ("My God, my God, why hast thou forsaken me?&quot
resonated with his followers, perhaps even shaming them for abandoning him in their fearful self interest. This led to them experiencing Jesus in a new and profoundly transformative way that, for better and worse, shook the world.




January 23, 2013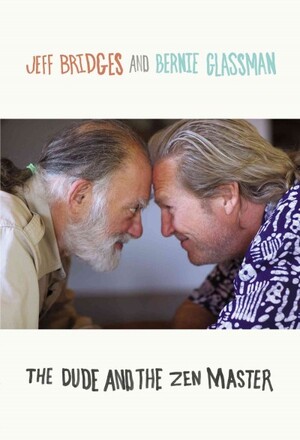 Snip
In this breezy, conversational book, Jeff Bridges and his pal Bernie Glassman, a Zen teacher, use The Big Lebowski as a Zen frame of reference for just checking in to see what condition their conditions are in.
For the most part, they succeed in achieving their modest task of using our beloved cult classic to help make the esoteric nature of Zen, as Jeff puts it, "more accessible to our times and culture, relevant and down-to-earth."
More...
http://dudespaper.com/no-frame-of-reference-21-the-dude-and-the-zen-master.html/
December 11, 2011
An Open Rant to Mr. Screwt Gingrinch (The Scrooge-Grinch) by Rev. Mark Mac (of the Church of the Latter-Day Dude)

Come on man, I'm not trying to scam anyone here…I'm just a…let me explain something to you Mr. Newt Gingrich (a.k.a. the "Scrooge-Grinch"). Your comment that those in The Occupy Wall Street Movement need to "go get a job, right after you take a bath"…well man, that's just like your opinion, and ah…fuck it. That expression will not stand!

Did it ever occur to you sir that you're the scumbag, paraquat, and goldbricker that's a fake if ever I saw one…Taking 1.8 million from the corrupt Freddie Mac while micturating on the rugs of others is clearly a plot throw everyone off the case…it's all a goddamn fake…It's like Lenin said, look for the person who will benefit…

Just because we are bereaved about our fellow 99%ers that were gunned down with pepper spray doesn't make us saps…No, I do mind…the Dude minds…this will not stand you know…this aggression will not stand, man…

More at the link if you're into the whole Lebowski thing: http://dudespaper.com/the-gingrinch-who-stole-christmas.html/