Welcome to DU!
The truly grassroots left-of-center political community where regular people, not algorithms, drive the discussions and set the standards.
Join the community:
Create a free account
Support DU (and get rid of ads!):
Become a Star Member
TheMadMonk
TheMadMonk's Journal

TheMadMonk's Journal

September 8, 2013

...war on drugs.

Those filthy NEGROS* are smoking MARIJUANA and RAPING your WHITE DAUGHTERS.


That EVIL DICTATOR Assad is using CHEMICAL weapons and KILLING INNOCENT CHILDREN.

Three quarters of a century apart, and exactly the same language is being used to set one faction of humanity against another in order that a privileged few might profit.

Oh and you can jam "Those dirty JEWS and Gypsies do UNSPEAKABLE THINGS", "Those stinking TUTSIS are going to ENSLAVE US.", into the gap for good measure.

* Why use the "lesser N word" instead of a bunch of asterisks? Because it was in this exact argument that both words were turned into synonyms for badness and tools for the demonising of dark skinned people. If I thought I could get away with it, I'd spell out the other as a reminder of:

EXACTLY HOW MUCH HATRED THIS SORT OF ARGUMENT GENERATES.

Exactly how much blind irrational hatred this sort of argument is INTENDED to generate.

March 11, 2012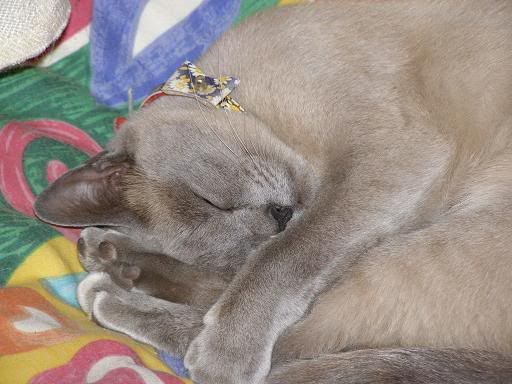 Her kidneys gave out. Vet thinks she had an undiagnosed problem most of her life. (Never fat, and a very good at filling her litter tray when she had one.)
No more rat guts between the toes.
No more "casts" full of feathers and feet on the pillow for me to find with cheek or lughole.
No more "THE DOOR" is closed and I want it open NIAOW.
Goodbye shithead. Fuck I miss you.