Thu Jan 3, 2013, 09:25 PM
DFW (25,771 posts)
From the U.S. Senate to the ER in one afternoon [View all]
Don't try this at home, boys and girls. I have been running on empty for a few days, now, but there was so much stuff I wanted to do. I was invited to a few swearing in receptions at the U.S. Senate today, for 3 Democratic women I had supported during the campaign.
No too slick. I collapsed in Sen. McCaskill's office and was brought to the Senate infirmary in a wheelchair, and then by ambulance to Georgetown U Hospital. No big problems, but they did suggest I get a good night's sleep. I had to ask what's that.
But before my system gave out, here are some pics from Capitol Hill today. It was a GOOD day for Democrats in the Senate.
With newly minted Sen. Mazie Hirono of Hawai'i:
[IMG]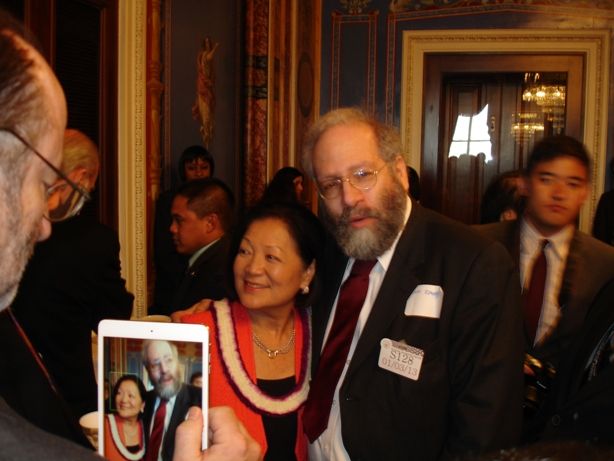 [/IMG]
My brother and me with surprisingly re-elected Sen. Claire McCaskill of Missouri.
[IMG]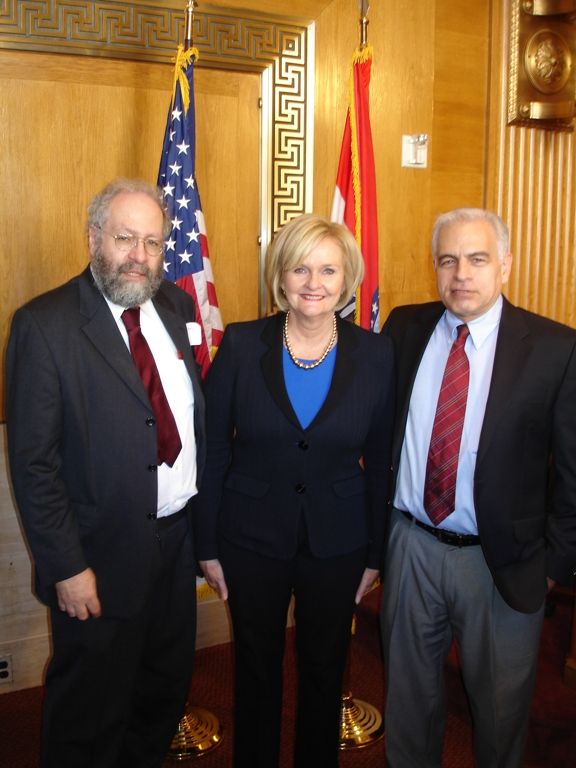 [/IMG]
EVERYONE dropped by there. Harry Reid, Chuck Schumer, the two Davids (Axelrod and Simas) and look who else!!
[IMG]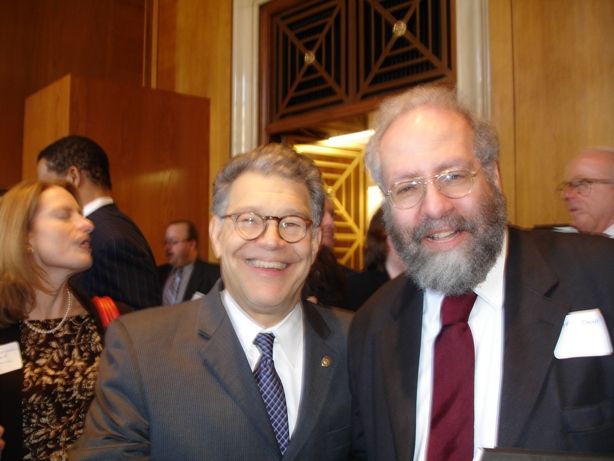 [/IMG]
I missed Sen. Heitkamp of ND as I was being transported to the ER. Can't have everything, right?
75 replies, 13712 views
Replies to this discussion thread
75 replies
Author
Time
Post

From the U.S. Senate to the ER in one afternoon

[View all]

DFW
Jan 2013
OP
hlthe2b
Jan 2013
#1
DFW
Jan 2013
#10
snacker
Jan 2013
#2
Cooley Hurd
Jan 2013
#3
DFW
Jan 2013
#8
elleng
Jan 2013
#4
DFW
Jan 2013
#6
elleng
Jan 2013
#12
Cha
Jan 2013
#5
DFW
Jan 2013
#7
Skittles
Jan 2013
#9
DFW
Jan 2013
#11
kydo
Jan 2013
#13
DFW
Jan 2013
#14
Schema Thing
Jan 2013
#15
dsc
Jan 2013
#19
DFW
Jan 2013
#32
MicaelS
Jan 2013
#38
garthranzz
Jan 2013
#37
Aldo Leopold
Jan 2013
#16
berni_mccoy
Jan 2013
#17
ReRe
Jan 2013
#18
shireen
Jan 2013
#20
WHEN CRABS ROAR
Jan 2013
#21
DFW
Jan 2013
#63
rocktivity
Jan 2013
#22
DFW
Jan 2013
#33
AlbertCat
Jan 2013
#23
Ilsa
Jan 2013
#24
DrewFlorida
Jan 2013
#25
neverforget
Jan 2013
#26
Hekate
Jan 2013
#27
msanthrope
Jan 2013
#28
rsmith6621
Jan 2013
#29
rosesaylavee
Jan 2013
#30
Lugnut
Jan 2013
#31
livetohike
Jan 2013
#34
DFW
Jan 2013
#35
prairierose
Jan 2013
#36
KoKo
Jan 2013
#39
Liberal_Stalwart71
Jan 2013
#40
AtheistCrusader
Jan 2013
#41
TeamPooka
Jan 2013
#42
toby jo
Jan 2013
#43
w8liftinglady
Jan 2013
#44
MynameisBlarney
Jan 2013
#45
DFW
Jan 2013
#46
MynameisBlarney
Jan 2013
#47
DFW
Jan 2013
#48
MynameisBlarney
Jan 2013
#49
DFW
Jan 2013
#50
MynameisBlarney
Jan 2013
#56
tpsbmam
Jan 2013
#72
DFW
Jan 2013
#73
tpsbmam
Jan 2013
#74
DFW
Jan 2013
#75
hootinholler
Jan 2013
#61
DFW
Jan 2013
#62
hootinholler
Jan 2013
#64
DFW
Jan 2013
#66
freshwest
Jan 2013
#51
DFW
Jan 2013
#53
freshwest
Jan 2013
#55
merrily
Jan 2013
#52
DFW
Jan 2013
#54
gateley
Jan 2013
#57
renate
Jan 2013
#58
blaze
Jan 2013
#59
DFW
Jan 2013
#60
saidsimplesimon
Jan 2013
#65
DFW
Jan 2013
#67
Hissyspit
Jan 2013
#68
DFW
Jan 2013
#69
Hissyspit
Jan 2013
#70
DFW
Jan 2013
#71