Fri Aug 7, 2020, 02:19 PM
Judi Lynn (147,902 posts)
Physicists watch quantum particles tunnel through solid barriers. Here's what they found. [View all]
By Diane Lincoln - Live Science Contributor 5 hours ago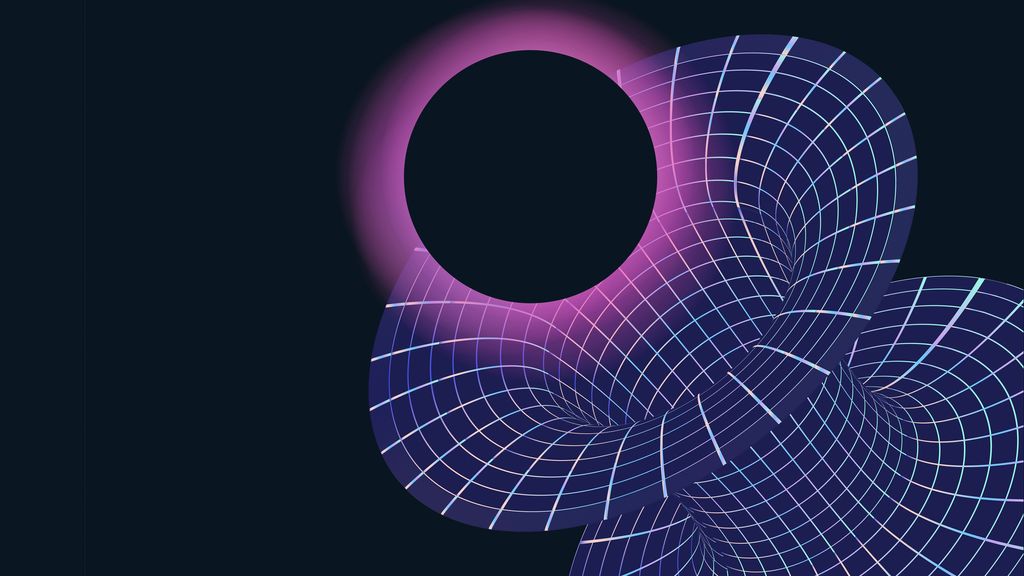 The quantum world is a pretty wild one, where the seemingly impossible happens all the time: Teensy objects separated by miles are tied to one another, and particles can even be in two places at once. But one of the most perplexing quantum superpowers is the movement of particles through seemingly impenetrable barriers.
Now, a team of physicists has devised a simple way to measure the duration of this bizarre phenomenon, called quantum tunneling. And they figured out how long the tunneling takes from start to finish — from the moment a particle enters the barrier, tunnels through and comes out the other side, they reported online July 22 in the journal Nature.
Quantum tunneling is a phenomenon where an atom or a subatomic particle can appear on the opposite side of a barrier that should be impossible for the particle to penetrate. It's as if you were walking and encountered a 10-foot-tall (3 meters) wall extending as far as the eye can see. Without a ladder or Spider-man climbing skills, the wall would make it impossible for you to continue.
However, in the quantum world, it is rare, but possible, for an atom or electron to simply "appear" on the other side, as if a tunnel had been dug through the wall. "Quantum tunneling is one of the most puzzling of quantum phenomena," said study co-author Aephraim Steinberg, co-director of the Quantum Information Science Program at Canadian Institute for Advanced Research. "And it is fantastic that we're now able to actually study it in this way."
More:
https://www.livescience.com/quantum-tunneling-observed-and-measured.html
63 replies, 10898 views
Replies to this discussion thread
63 replies
Author
Time
Post

Physicists watch quantum particles tunnel through solid barriers. Here's what they found.

[View all]

Judi Lynn
Aug 2020
OP
judesedit
Aug 2020
#1
qazplm135
Aug 2020
#4
Jim__
Aug 2020
#7
qazplm135
Aug 2020
#8
Jim__
Aug 2020
#9
qazplm135
Aug 2020
#10
Jim__
Aug 2020
#11
qazplm135
Aug 2020
#13
Jim__
Aug 2020
#15
qazplm135
Aug 2020
#16
Jim__
Aug 2020
#17
qazplm135
Aug 2020
#18
Jim__
Aug 2020
#19
qazplm135
Aug 2020
#20
qazplm135
Aug 2020
#29
Bernardo de La Paz
Aug 2020
#48
qazplm135
Aug 2020
#49
Bernardo de La Paz
Aug 2020
#50
qazplm135
Aug 2020
#51
Bernardo de La Paz
Aug 2020
#52
qazplm135
Aug 2020
#53
Bernardo de La Paz
Aug 2020
#54
qazplm135
Aug 2020
#55
Bernardo de La Paz
Aug 2020
#56
qazplm135
Aug 2020
#58
judesedit
Aug 2020
#22
qazplm135
Aug 2020
#28
Bernardo de La Paz
Aug 2020
#47
qazplm135
Aug 2020
#57
qazplm135
Aug 2020
#59
judesedit
Aug 2020
#21
Jim__
Aug 2020
#24
qazplm135
Aug 2020
#30
Jim__
Aug 2020
#33
qazplm135
Aug 2020
#34
Jim__
Aug 2020
#35
qazplm135
Aug 2020
#36
Jim__
Aug 2020
#37
qazplm135
Aug 2020
#38
Jim__
Aug 2020
#39
qazplm135
Aug 2020
#40
SkyDaddy7
Aug 2020
#45
qazplm135
Aug 2020
#46
qazplm135
Aug 2020
#12
Wounded Bear
Aug 2020
#2
Karadeniz
Aug 2020
#3
TrogL
Aug 2020
#5
Delmette2.0
Aug 2020
#6
lagomorph777
Aug 2020
#61
Buckeye_Democrat
Aug 2020
#14
CaptainTruth
Aug 2020
#25
Buckeye_Democrat
Aug 2020
#26
qazplm135
Aug 2020
#31
judesedit
Aug 2020
#23
CaptainTruth
Aug 2020
#27
qazplm135
Aug 2020
#32
CaptainTruth
Aug 2020
#42
qazplm135
Aug 2020
#43
alfredo
Aug 2020
#41
ricardos
Aug 2020
#44
orangecrush
Aug 2020
#60
Atticus
Aug 2020
#62
burrowowl
Aug 2020
#63