Mon Jun 3, 2013, 04:33 PM
DreamGypsy (2,252 posts)
Our Place in the Galactic Neighborhood Just Got an Upgrade [View all]
(I posted this earlier as a reply (#20) to a thread in GD, but it seems worth of a standalone Science post as well.)
Reported today by Alberto Sanna of the Max Planck Institute at the AAS meeting in Indianapolis, story in Universe Today:
Our Place in the Galactic Neighborhood Just Got an Upgrade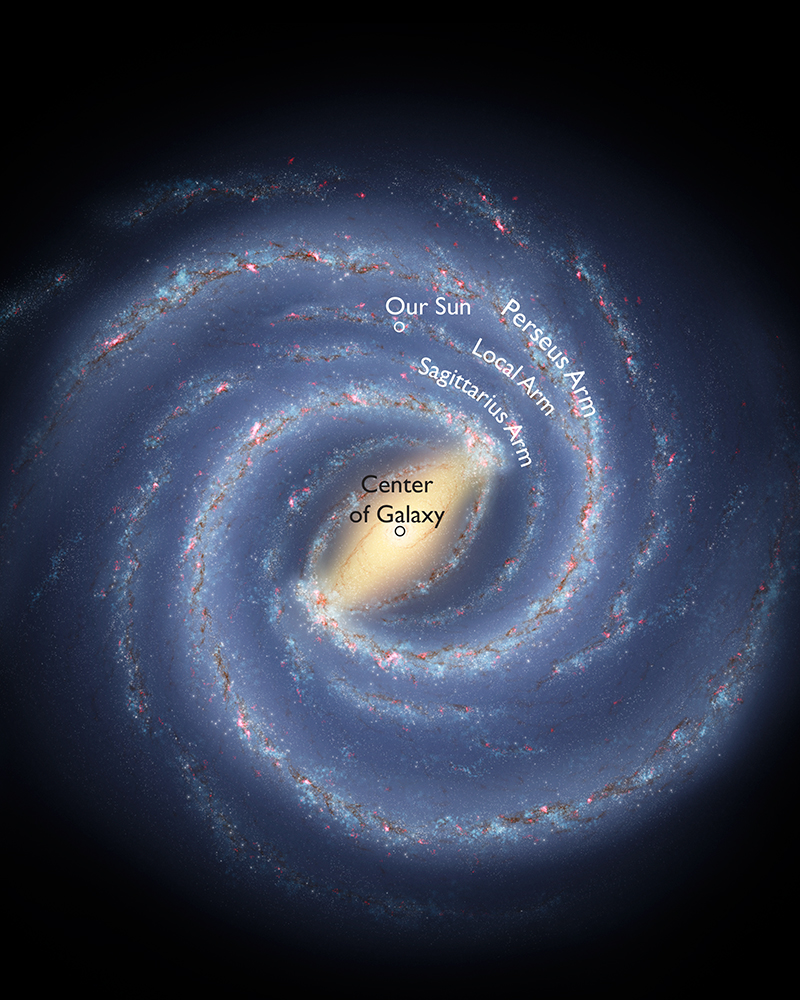 Some cultures used to say the Earth was the center of the Universe. But in a series of "great demotions," as astronomer Carl Sagan put it in his book Pale Blue Dot, we found out that we are quite far from the center of anything. The Sun holds the prominent center position in the center of the Solar System, but our star is just average-sized, located in a pedestrian starry suburb — a smaller galactic arm, far from the center of the Milky Way Galaxy.

But perhaps our suburb isn't as quiet or lowly as we thought. A new model examining the Milky Way's structure says our "Local Arm" of stars is more prominent than we believed.

"We've found there is not a lot of difference between our Local Arm and the other prominent arms of the Milky Way, which is in contrast what astronomers thought before," said researcher Alberto Sanna, of the Max-Planck Institute for Radio Astronomy, speaking today at the American Astronomical Society's annual meeting in Indianapolis, Indiana.

<snip>

As part of the BeSSeL Survey (Bar and Spiral Structure Legacy Survey) using the Very Long Baseline Array (VLBA), astronomers are able to make more precise measurements of cosmic distances. The VLBA uses a network of 10 telescopes that work together to figure out how far away stars and other objects are.

<snip>

"I would say yes, that's a nice conclusion to say we are more important," Sanna told Universe Today. "But more importantly, we are now mapping the Milky Way and discovering how the Milky Might appear to an outside observer. We now know the Local Arm arm is something that an observer from afar would definitely notice!"
Hmmm. Good and bad. Probably means the rent will be increasing substantially.
If you would like more details, you can get a preprint of the findings in the Astrophysical Journal here:
On the Nature of the Local Spiral Arm of the Milky Way
(42 pages, pdf)
5 replies, 3707 views
Replies to this discussion thread
5 replies
Author
Time
Post

Our Place in the Galactic Neighborhood Just Got an Upgrade

[View all]

DreamGypsy
Jun 2013
OP
pokerfan
Jun 2013
#1
DreamGypsy
Jun 2013
#2
pokerfan
Jun 2013
#3
Alcibiades
Jun 2013
#4
byronius
Jun 2013
#5