Sun Aug 26, 2012, 11:11 PM
cpwm17 (3,829 posts)
Arizona Birding [View all]
Last edited Wed Sep 12, 2012, 03:21 PM - Edit history (2)
Late last month I drove from my home in Florida to southeastern Arizona and Southern California for a few weeks of birding and visiting my family in San Diego.
In San Diego I met up with a friend and we headed out for a quick three days in southeastern Arizona. We started at Madera Canyon, which is a few dozen miles south of Tucson, for the first of two hikes up a couple of trails (Super Trail - which starts from the top of the road in Madera Canyon, and then Kent Springs Trail - which starts from Bog Spring Campground).
The following montage is a sample of some of the birds and other critters we had on the two hikes. Going clockwise starting from the upper left: Scarlet Tanager (a rare bird for Arizona that is summered there), Yarrow Spiny Lizard, Graces Warbler, Black-throated Gray Warbler, Plumbeous Vireo, Hepatic Tanager, Brown Creeper, and Red-faced Warbler:
[IMG]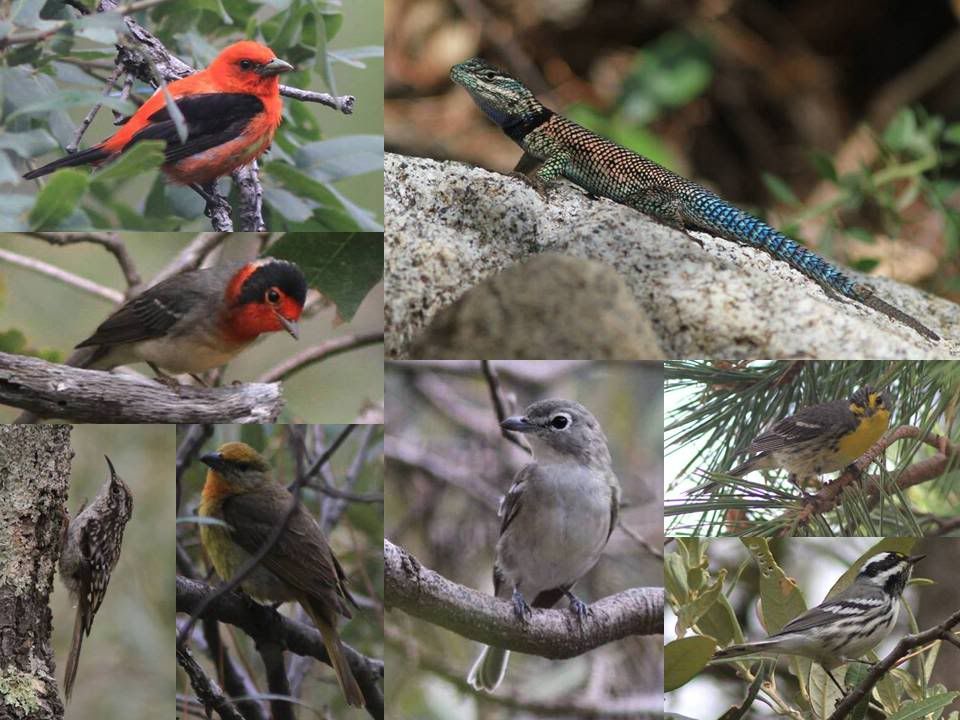 [/IMG]
After our hike we headed southwest almost to the Mexican border hoping to reach California Gulch for the localized Five-stripe Sparrow. Unfortunately this is when I discover my friend's vehicle had very old tires. He had a flat. We had to quickly get to a tire shop before they closed. We'll try again tomorrow for the Five-stripe Sparrow. About an hour after getting a replacement tire my friend had a second flat!
The next morning we visited lower elevation areas in and around Madera Canyon, including nearby Montosa Canyon. Going clockwise starting from the upper left: Black-chinned Hummingbird, tarantula, Gray Fox, American Black Bear, Rufous-winged Sparrow, Botteri's Sparrow, Varied Bunting, and Lesser Nighthawk in the center:
[IMG]
[/IMG]
After he replaced the rest of his tires we tried again for the Five-striped Sparrow. The monsoon summer rains have been good this year in southeastern Arizona, and we saw ominous clouds where we were going. This was our last chance for the Five-striped Sparrow so we went anyways – bad idea.
It started raining hard when we were on a dirt road (Ruby Road) and the water started rushing across the road at spots. At this time we turned back east – too late. We were trapped by a flash flood and we soon found out (from another trapped motorist) that Ruby Road was washed out on the west side. Fortunately, after a couple of hours of listening to my very unhappy friend, the waters receded and we headed east out of the area.
[IMG]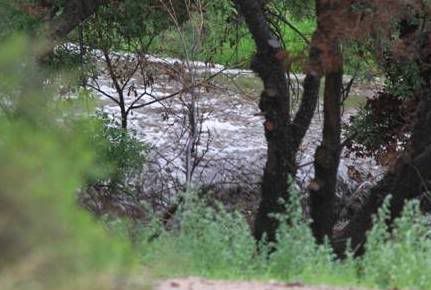 [/IMG]
FLASH FLOOD
The next day, after doing our second hike above Madera Canyon, we headed to Miller Canyon in the Huachuca Mountains. We visited Beatty's Guest Ranch
http://www.beattysguestranch.com/
where we saw nine species of hummingbirds and a Spotted Owl that is regularly found nearby.
Going clockwise starting from the upper left: Broad-billed Hummingbird, Spotted Owl, Blue-throated Hummingbird, Sulphur-bellied Flycatcher, and White-eared Hummingbird:
[IMG]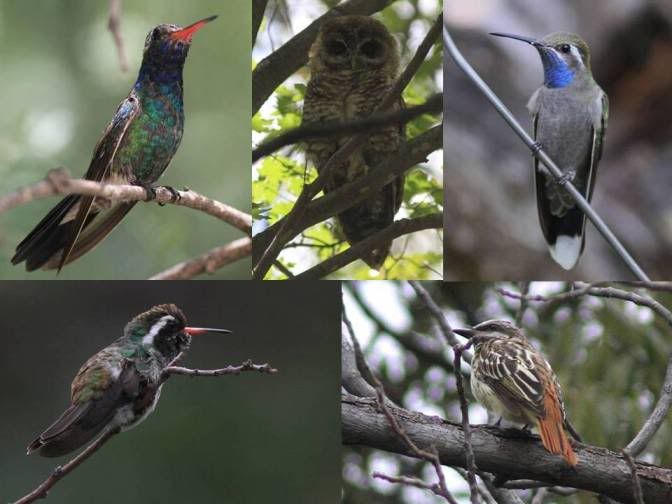 [/IMG]
After this we drove back to San Diego.
I recently got back home from San Diego.
16 replies, 6950 views
Replies to this discussion thread
16 replies
Author
Time
Post

Arizona Birding

[View all]

cpwm17
Aug 2012
OP
XemaSab
Aug 2012
#1
cpwm17
Aug 2012
#2
XemaSab
Aug 2012
#3
Citizen Worker
Aug 2012
#4
cpwm17
Aug 2012
#7
tclambert
Aug 2012
#5
cpwm17
Aug 2012
#6
OnlinePoker
Aug 2012
#8
cpwm17
Aug 2012
#9
dbackjon
Sep 2012
#10
cpwm17
Sep 2012
#11
dbackjon
Sep 2012
#12
cpwm17
Sep 2012
#13
dbackjon
Sep 2012
#14
semillama
Sep 2012
#15
cpwm17
Sep 2012
#16