Wed Nov 7, 2012, 03:19 AM
Zorra (27,670 posts)
Kyrsten Sinema has won her race for US Congress [View all]
Kyrsten will be Arizona's first openly bisexual US Congresswoman.
Congratulations, Rep. Sinema!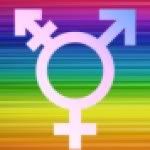 The Unlikeliest Candidate
Kyrsten Sinema is nontheist and openly bisexual, and despite being an improbable Arizona candidate, she's poised to become a congresswoman in an historic election.
Election for Sinema would be no small feat in the state that produced U.S. senator and 2008 presidential candidate John McCain and Gov. Jan Brewer, whose exceptionally conservative immigration policies have regularly made national news. In many ways, Sinema, who is also an open nontheist and was raised Mormon and attended Brigham Young University, is an anomaly in Arizona politics. But she's ahead in some polls in the final stages of her race against Parker, though it's one of Congress's tightest races.
Sinema is one of eight openly LGBT candidates running for Congress, and LGBT rights have been hallmarks of Sinema's time in office. In 2006 she cochaired Arizona Together, the campaign that defeated Proposition 107, which would have banned the recognition of same-sex marriage and civil unions in Arizona. And in 2008 she led the campaign against the Proposition 102, a marriage equality ban that was ultimately approved by the voters. She's been an outspoken advocate for public education and economic development, and an outspoken opponent of the state's controversial immigration law and lax gun control.
13 replies, 3855 views
Replies to this discussion thread
13 replies
Author
Time
Post

Kyrsten Sinema has won her race for US Congress

[View all]

Zorra
Nov 2012
OP
NBachers
Nov 2012
#1
Zorra
Nov 2012
#3
liberalla
Nov 2012
#2
dbackjon
Nov 2012
#4
Hokie
Nov 2012
#5
Zorra
Nov 2012
#7
Zorra
Nov 2012
#9
JonLP24
Nov 2014
#13
Zorra
Nov 2012
#11
Zorra
Nov 2012
#12
backscatter712
Nov 2012
#6
Shuhered
Nov 2012
#8
William769
Nov 2012
#10