Tue Dec 15, 2020, 05:57 AM
Judi Lynn (150,182 posts)
'Cloud Forest' in The Misty Mountains of Bolivia Reveals 20 Species New to Science [View all]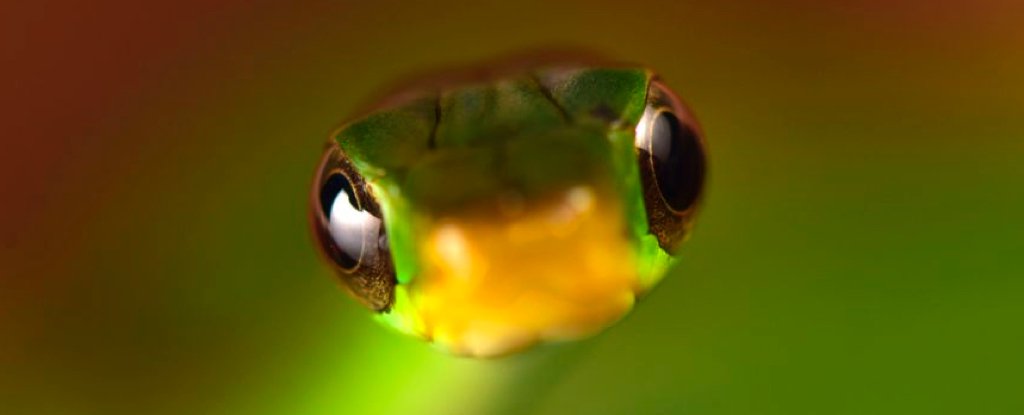 Chironius scurrulus, aka the smooth machete savane. (© Trond Larsen)
PETER DOCKRILL15 DECEMBER 2020
A mist-shrouded 'cloud forest' landscape nestled in the foothills of the Bolivian Andes has revealed 20 species previously unknown to science, along with a bounty of rediscovered animals and plants not seen in years, decades, or even over a century in some cases.
In the course of a giant scientific expedition into the Zongo Valley – located about 3,000 metres (10,000 feet) above sea level in the eastern reaches of the Cordillera Real mountain range – researchers catalogued more than 1,200 species in total, 770 of which had never been seen in this part of the world before.
"These discoveries are the result of 14 days of intense field work spread across the rugged terrain, misty cloud forests and cascading waterfalls of the Zongo," says biologist Trond Larsen from Conservation International's Rapid Assessment Program (RAP), who co-led the expedition of almost 20 researchers from both Bolivian and international institutions.
"This area has become a safe haven for amphibians, reptiles, butterflies, and plants that haven't been found anywhere else on Earth."
More:
https://www.sciencealert.com/cloud-forest-in-the-misty-mountains-of-bolivia-reveals-20-species-new-to-science
Also posted in Science:
https://www.democraticunderground.com/122873195
Zongo Valley, Bolivia
12 replies, 1578 views
Replies to this discussion thread
12 replies
Author
Time
Post

'Cloud Forest' in The Misty Mountains of Bolivia Reveals 20 Species New to Science

[View all]

Judi Lynn
Dec 2020
OP
BobsYourUncle
Dec 2020
#1
Judi Lynn
Dec 2020
#5
a la izquierda
Dec 2020
#2
Judi Lynn
Dec 2020
#6
CatLady78
Dec 2020
#9
Judi Lynn
Dec 2020
#10
CatLady78
Dec 2020
#11
a la izquierda
Dec 2020
#12
CatLady78
Dec 2020
#3
Judi Lynn
Dec 2020
#7
niyad
Dec 2020
#4
Judi Lynn
Dec 2020
#8