Thu Jul 25, 2013, 09:52 PM
Cha (218,612 posts)
President Obama's Record on Helping Our Poor.. [View all]
"Things Obama Has Done For The Poor That Never Get Highlighted"
Or Acknowledged..
There are these memes that calls out on the Obama Administration as an Administration that doesn't care about the poor or the "Black poor" and Obama is not fighting enough to reduce poverty to help low income Americans. I just don't buy it. It seems like a Rovian Strategy - if you continue to repeat it, it will stick and destroy
http://www.thepeoplesview.net/2011/01/things-obama-has-done-for-poor-that.html
Cross posted at dkos..
1)
A $20 billion increase for the Supplemental Nutrition Assistance Program (SNAP), formerly known as Food Stamps.
2)
A $1 billion in funding for the Community Services Block Grant (CSBG) that is intended to revitalize low-income communities via "Job training and placement assistance", "Financial literacy programs", et al, to helping families become self-sufficient.
3)
A $2 billion in new Neighborhood Stabilization Funds that will allow ailing neighborhoods be kept maintained.
4)
A $1.5 billion in Homelessness Prevention Funds to keep people in their homes and prevent homelessness.
5)
A $5 billion increase for the Weatherization Assistance Program to help low income families save on their residential energy expenditures by making their homes more energy efficient.
6)
A $4 Billion program, The Healthy, Hunger-Free Kids Act of 2010, "authorizes funding for federal school meal and child nutrition programs and increases access to healthy food for low-income children."
7)
As part of the HCR bill, subsidies will be available to the uninsured and families with income between the 133 percent and 400 percent of poverty level($14,404 for individuals and $29,326 for a family of four).
8)
Estabilished Open Doors to end the 640,000 men, women and children who are homeless in America by 2020.
9)
Increased the amount of federal Pell Grant awards so that funds are available to those with less access to have opportunity.
10)
Provided $510 Million for the rehabilitation of Native American housing.
11)
Expanded eligibility for Medicaid to all individuals under age 65 with incomes up to 133 percent of the federal poverty level ($14,400 per year for an individual).
12)
Providing assistance to low-income workers through the Earned Income Tax Credit giving millions of working families the break they need.
13)
Education being the way out of Poverty, kicked off the "Race to the Top", a $4.3 billion program, that rewards via grants to States that meet a few key benchmarks for reform, and states that outperform the rest.
http://www.dailykos.com/story/2011/01/04/932367/-Things-Obama-Has-Done-For-The-Poor-
"Obama's Quiet Campaign to Fight Poverty"
When the federal government recently released its official statistics on poverty, they showed that more Americans are living below the poverty line now than at any time since the U.S. Census Bureau began collecting data in 1959.

This disturbing increase reflects the ongoing fallout of the economic downturn. But the fact is that the statistics would have been worse had it not been for a concerted effort by the Obama administration to ease poverty—an effort that deserves more attention.
http://www.spotlightonpoverty.org//ExclusiveCommentary.aspx?id=bcddfb97-ed90-42d0-ad7b-45661759b788
Ladders of Opportunity
"We are true to our creed when a little girl born into the bleakest poverty knows that she has the same chance to succeed as anybody else, because she is an American; she is free, and she is equal, not just in the eyes of God but also in our own."
– President Barack Obama, Inaugural Address,
January 21, 2013
http://www.whitehouse.gov/blog/2013/03/08/creating-ladders-opportunity-our-children
Stem the Tide

The economic crisis has hit low-income American families particularly hard. President Obama will help vulnerable Americans through this crisis by making sure they have the resources they need to put food on the table and keep a roof over their heads, while also extending tax credits to low-wage workers.
http://www.whitehouse.gov/issues/urban-and-economic-mobility
Ending homelessness.. civilians and veterans..
http://www.whitehouse.gov/blog/2011/06/06/ending-veteran-homelessness
On a Path to Ending Homelessness
http://www.whitehouse.gov/blog/2010/06/23/a-path-ending-homelessness
We have so much further to go.. but, it will take more than Pres Obama and the Dems in Office now to Accomplish what we need for our Poor and Middle Class..
GOTV 2014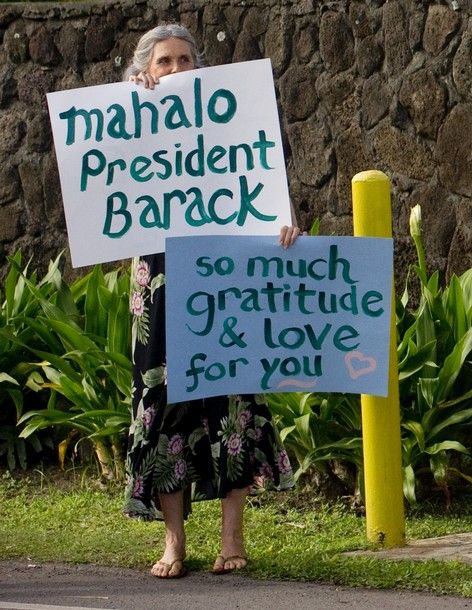 No, this isn't me.. it's another woman in Hawai'i who appreciates PBO!
[font color=blue]
THIS IS POSTED IN THE BOG
[/font]
BOG
45 replies, 7129 views
Replies to this discussion thread
45 replies
Author
Time
Post

President Obama's Record on Helping Our Poor..

[View all]

Cha
Jul 2013
OP
Tarheel_Dem
Jul 2013
#1
Cha
Jul 2013
#2
freshwest
Aug 2013
#42
loyalsister
Aug 2013
#43
Tarheel_Dem
Aug 2013
#44
SunSeeker
Jul 2013
#3
Cha
Jul 2013
#4
ucrdem
Jul 2013
#5
Cha
Jul 2013
#6
sheshe2
Jul 2013
#7
Cha
Jul 2013
#9
IrishAyes
Aug 2013
#37
Cha
Aug 2013
#38
IrishAyes
Aug 2013
#39
freshwest
Jul 2013
#8
Cha
Jul 2013
#10
JustAnotherGen
Jul 2013
#15
freshwest
Jul 2013
#27
NYC_SKP
Jul 2013
#11
Cha
Jul 2013
#12
greatauntoftriplets
Jul 2013
#13
Cha
Jul 2013
#17
greatauntoftriplets
Jul 2013
#18
bigtree
Jul 2013
#14
Cha
Jul 2013
#19
Jamaal510
Jul 2013
#16
Cha
Jul 2013
#20
Major Hogwash
Jul 2013
#24
Cha
Jul 2013
#25
Mass
Jul 2013
#21
Cha
Jul 2013
#22
sheshe2
Jul 2013
#23
Historic NY
Jul 2013
#26
treestar
Jul 2013
#28
grantcart
Jul 2013
#29
Cha
Jul 2013
#30
Hekate
Jul 2013
#31
Cha
Jul 2013
#32
great white snark
Jul 2013
#33
Cha
Jul 2013
#34
IrishAyes
Aug 2013
#35
Cha
Aug 2013
#36
politicasista
Aug 2013
#40
Cha
Aug 2013
#41
politicasista
Aug 2013
#45