Mon Dec 29, 2014, 04:43 AM
regnaD kciN (25,452 posts)
2014: A Look Back [View all]
Time for my (almost) annual photo retrospective, returning from a year off due to vision problems. For those of you who haven't seen one of these before, I always have two rules in building this collection:
1) One photo per month.
2) None of which has been shown on DU before.
Normally, at this point, I gripe about how difficult it's been to choose this year, because I tend to post every good image I shoot here. 2014 is no exception!
Oftentimes, in the winter months, when unfavorable weather prevents me from going out on full-fledged shoots, I've "made up my quota" with yet another shot of Mount Rainier from the viewpoint a few blocks from my house. In
January
, I found myself forced to go with the Old Reliable; fortunately, the moods around The Mountain are varied enough that one has a good chance of coming up with something new. This was the first attempt at shooting since my eye surgery that I felt was good enough to be worth posting.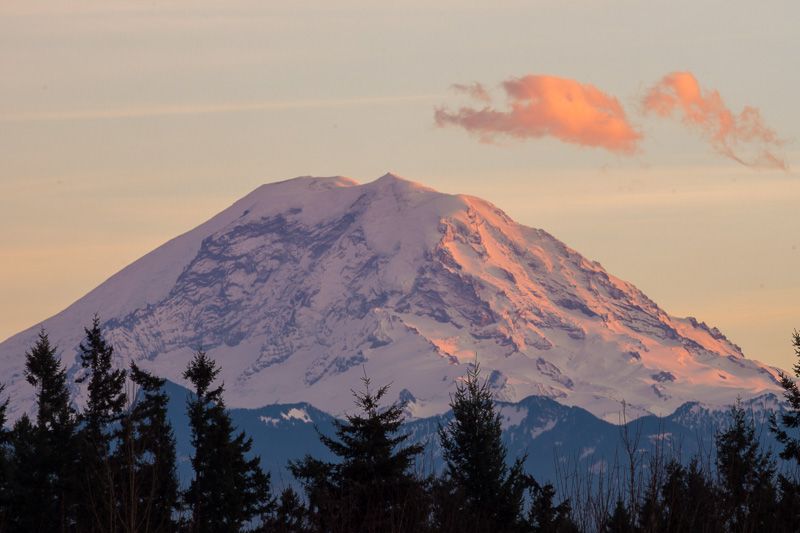 February
brought a bitterly-cold, clear day covering the Seahawks' victory parade, during which I took the opportunity to frame a diagonal shot of the Space Needle.
In March and April, I plunged back into photography in earnest; unfortunately, I also was enthusiastic enough to post every good shot (mostly of Water Falling Over Things) here almost as soon as I processed it. Fortunately, local flora gave me the opportunity for close-up flower studies -- Forsythia in
March
...
...and Rhododendrons in
April
.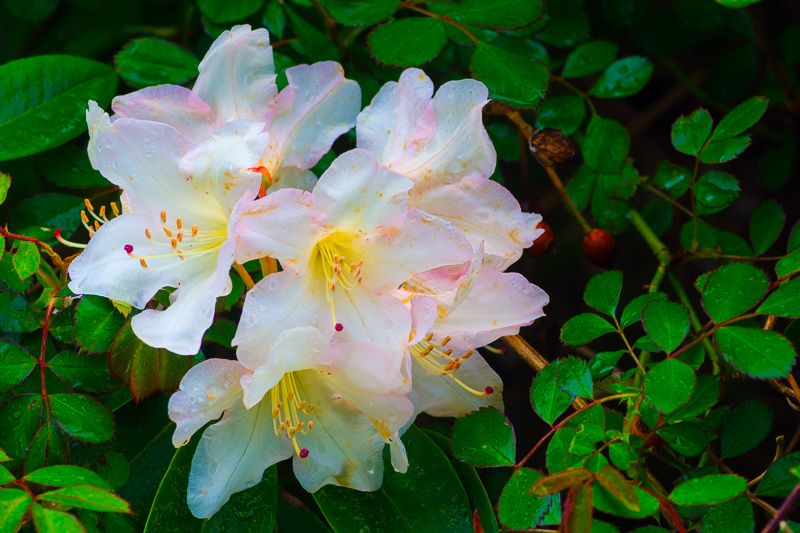 May
brought me to Oregon's Silver Falls State Park...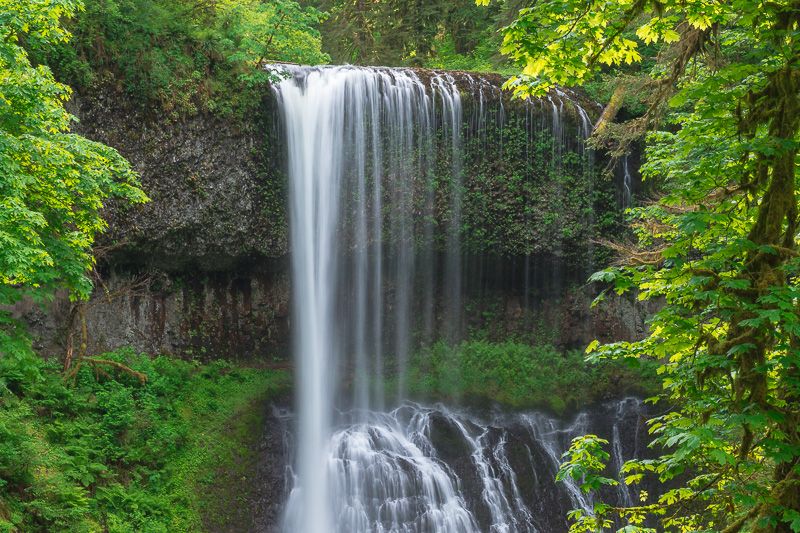 ...while, in
June
, I finally made my long-awaited Eagle Creek hike to Punch Bowl Falls. (As I have mentioned before, this shot -- like others from this trip already displayed here -- has been post-processed to remove an unattractive branch from directly in front of the falls.)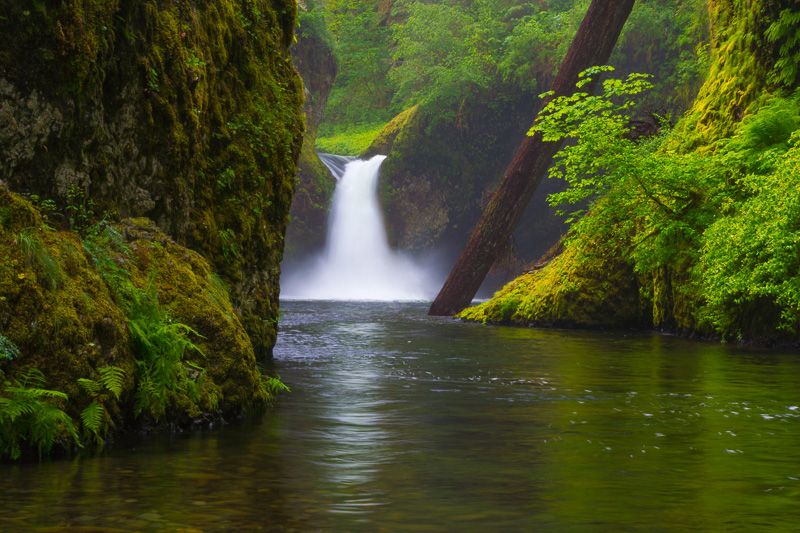 For much of the rest of summer, Rainier was my location of choice. In
July
, this included a visit to the Grove of the Patriarchs.
August
had me finding my "grail" image (obviously, already posted) of Rainier at sunrise from Reflection Lakes; in the hour before sunrise, however, I was able to capture this moody shot of a nearby vantage point, with the lake still shrouded in fog.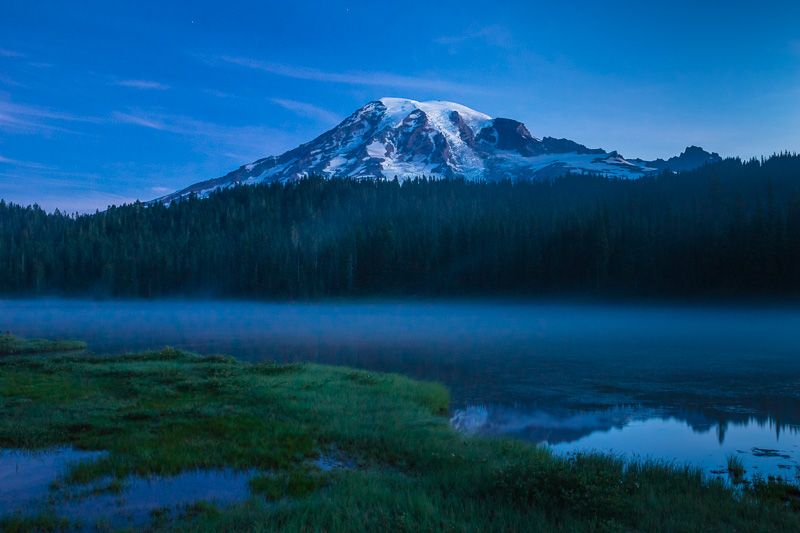 And
September
found me at Tipsoo Lake for this nighttime skyscape.
October
was spent mostly on the other side of the Cascades, where this aspen was found on the descent from Stevens Pass.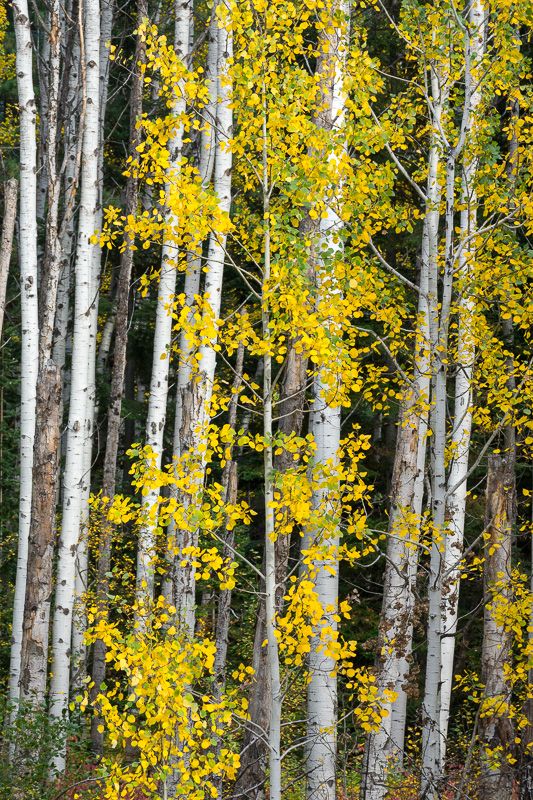 The first day of
November
found me, along with countless other photographers, under the canopy of The Tree at Portland Japanese Garden.
Finally, as the first two months of 2014 featured Mount Rainier and the Space Needle, it is fitting that they return together in the final month, as
December
offered this sunset vista of Seattle.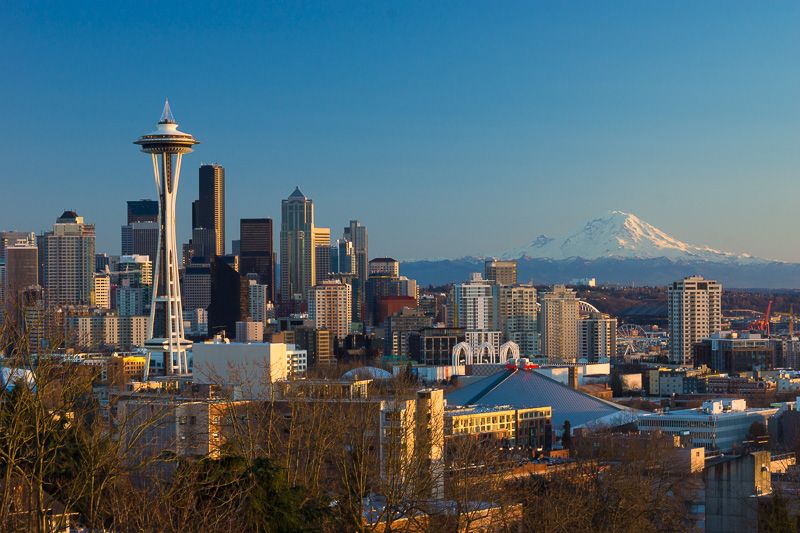 11 replies, 3688 views
Replies to this discussion thread
11 replies
Author
Time
Post

2014: A Look Back

[View all]

regnaD kciN
Dec 2014
OP
Sherman A1
Dec 2014
#1
regnaD kciN
Dec 2014
#2
trusty elf
Dec 2014
#3
mnhtnbb
Dec 2014
#4
Rhiannon12866
Dec 2014
#5
marym625
Dec 2014
#6
ColesCountyDem
Dec 2014
#7
brer cat
Dec 2014
#8
CaliforniaPeggy
Dec 2014
#9
SammyWinstonJack
Dec 2014
#10
Blue_In_AK
Dec 2014
#11