Mon Dec 31, 2012, 08:27 AM
regnaD kciN (23,283 posts)
2012: A Look Back [View all]
Time for my annual photo retrospective. For those of you who haven't seen one of these before, I always have two rules in building this collection:
1) One photo per month.
2) None of which has been shown on DU before.
Normally, at this point, I gripe about how difficult it's been to choose this year, because I tend to post every good image I shoot here. This has been an unusual year, though. Through about mid-July, I was keeping up to my normal pattern of posting after most of my shoots. From that point onward, however, I pretty much dropped out of the loop in the Photo Group. Maybe it was because I had less opportunities for photo trips out of the area, maybe because most of my visits to this political site were, in the autumn of a preisdential election year, concerned overtly with politics. However, the upshot is that much of this material will be completely new for DU -- not just the shots themselves, but any photos from those shoots.
January
began with a bang -- literally, in the form of a once-every-hundred-years ice storm that culminated with the crown of a large maple tree breaking off and crashing through our bedroom ceiling at four in the morning. Needless to say, after that, photography got pushed to the back burner for awhile while I concerned myself with matters such as having part of the house rebuilt. The photo here was from the early part of the storm, back when it was just an average winter snowfall, before things got seriously weird. (NOTE: This was
not
the tree that fell on the house.)
As I indicated above,
February
was largely spent with contractors and insurance adjusters rather than photography. However, I did have time to get this predawn image of a snowy Mount Rainier.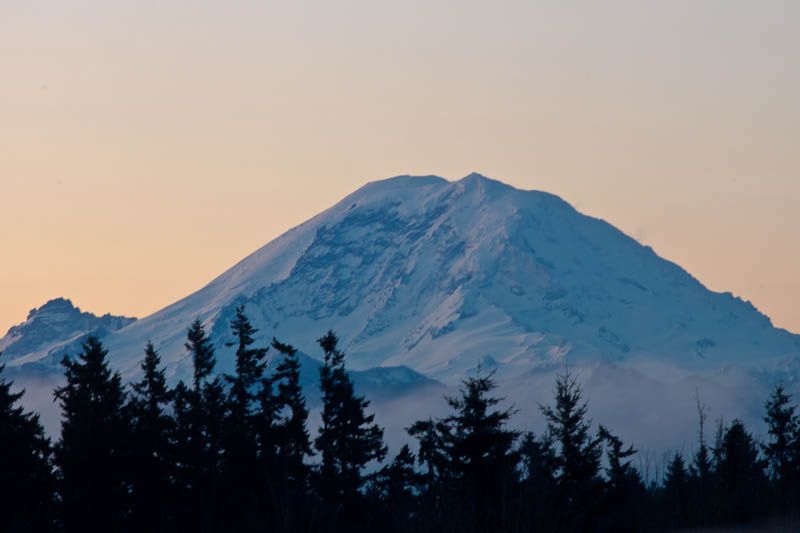 As usual,
March
was the beginning of flower season in the Northwest, with the Skagit daffodil fields coming into bloom.
April
brought us tulips in the same farming area.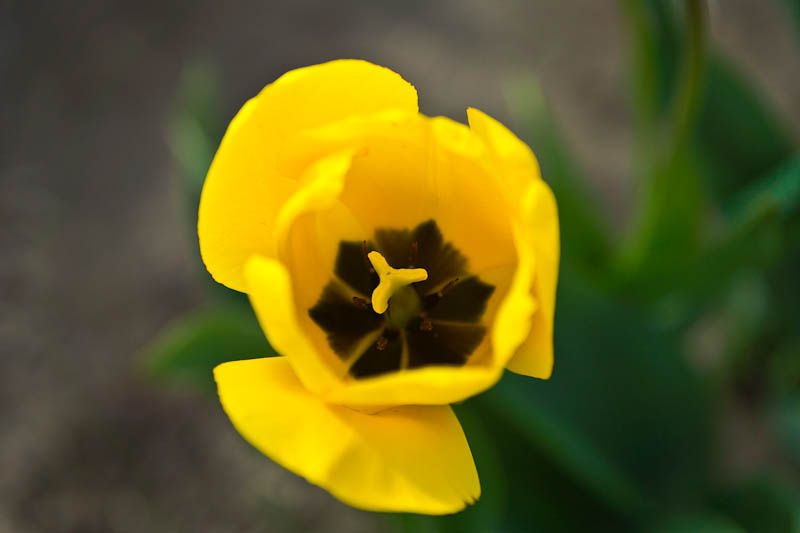 Finally, the azaleas and rhododendrons came into bloom in
May
.
June
marked our long-anticipated trip to Yosemite.
July
found me experimenting with nighttime photography, with this view of the galaxy captured near the entrance to Mount Rainier National Park.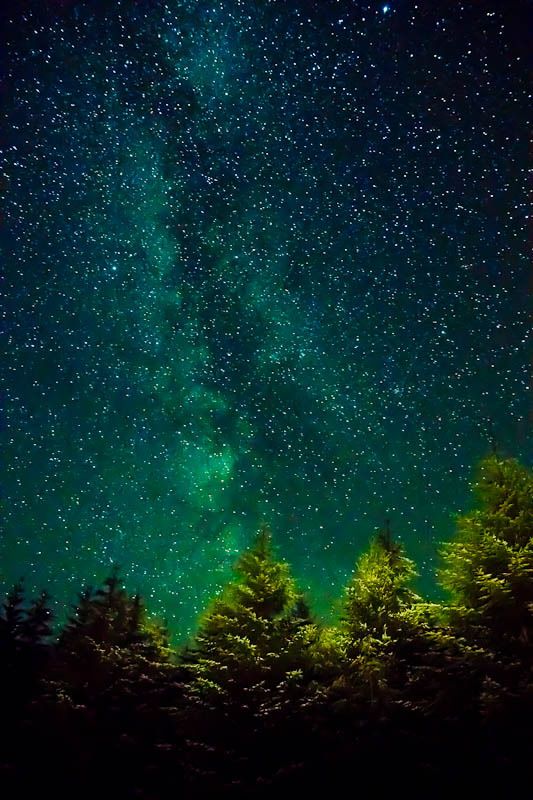 August
marked a return to Rainier, and the shocking discovery that the National Park Service, in the spirit of "we had to destroy the village in order to save it," had paved over a large strip of wildflowers at Reflection Lakes in the name of building a barrier...to prevent people from trampling on the wildflowers. Since the location was one where I had long planned to shoot, but always been stymied by bad weather, early road closures, or other obstacles, this was an especially hard blow. Eventually, I found a position on the barrier where I was able to capture the sunrise vista, along with the flowers that were left. Nice, but...you should have seen it a few years ago!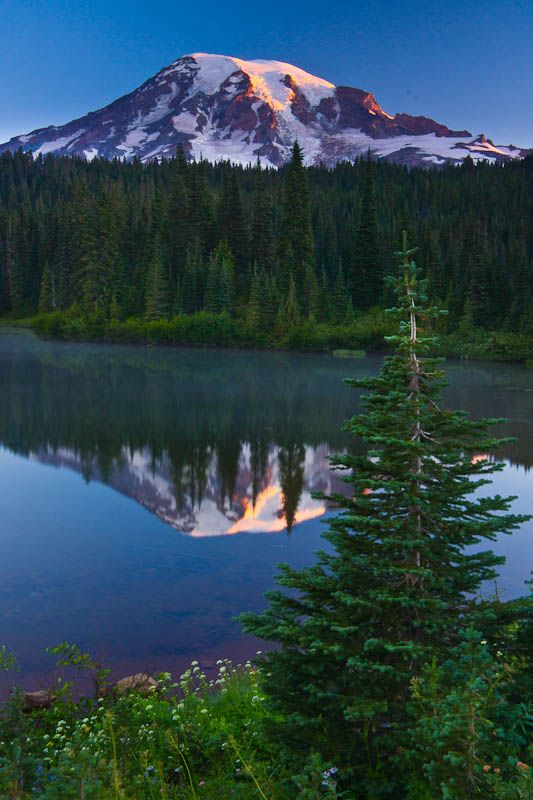 September
brought the beginning of autumn foliage, as found in these dwarf maples.
October
saw me returning to Kuboda Garden, where this scene was waiting.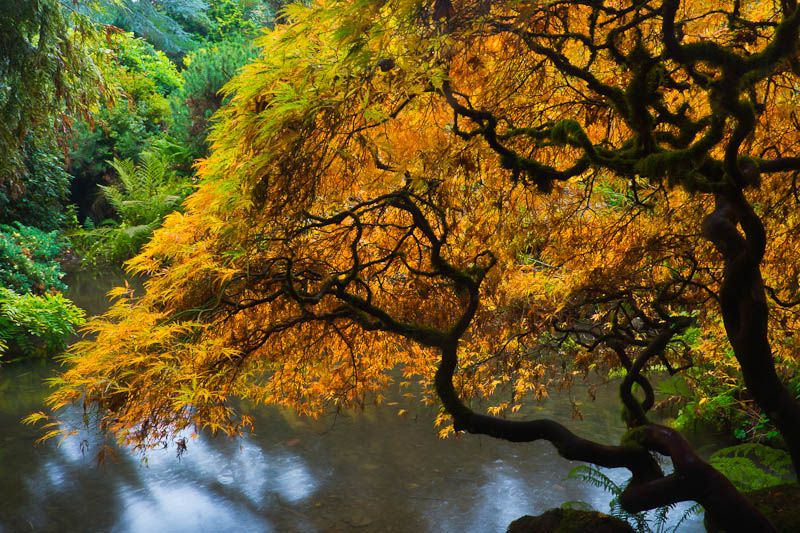 By
November
, the leaves were gone, and we were back to bare trees.
And
December
culminates with an "urban landscape" -- the holiday-bedecked Space Needle against the nighttime Seattle skyline.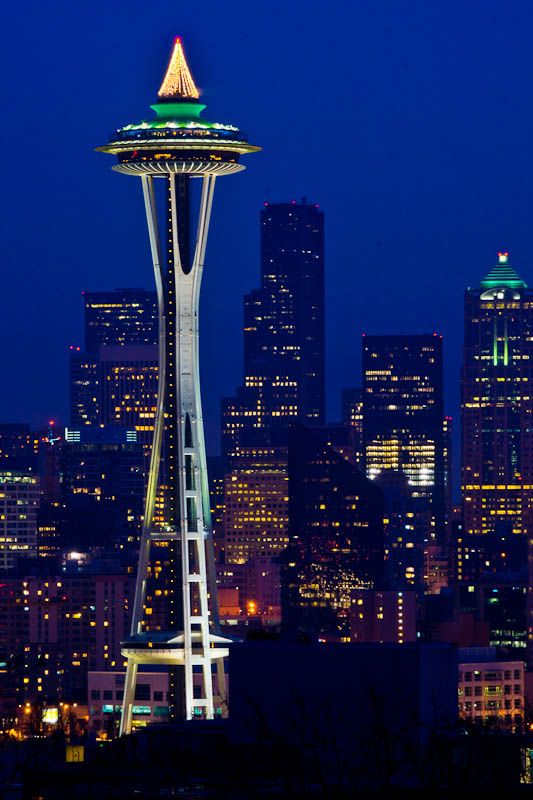 16 replies, 5013 views
Replies to this discussion thread
16 replies
Author
Time
Post

2012: A Look Back

[View all]

regnaD kciN
Dec 2012
OP
Scuba
Dec 2012
#1
Solly Mack
Dec 2012
#2
handmade34
Dec 2012
#3
L.A.TEXAS
Dec 2012
#4
Celebration
Dec 2012
#5
lark
Dec 2012
#6
AtheistCrusader
Dec 2012
#7
Blue_In_AK
Dec 2012
#8
plethoro
Dec 2012
#9
emmadoggy
Jan 2013
#10
love_katz
Jan 2013
#11
flying_wahini
Jan 2013
#12
renate
Jan 2013
#13
babylonsister
Jan 2013
#14
skydive forever
Jan 2013
#15
SunSeeker
Jan 2013
#16