Tue Sep 14, 2021, 08:21 PM
MontanaMama (19,292 posts)
Update on my rescued dove. The Ragamuffin...or RG as we like to call him. [View all]
So the dove hatchling that I rescued back in June is flying free every day now. Up until a week ago, he would fly inside the house at night and perch on the dining room light fixture for the night. Now he does his own thing which I know is the goal…but truth be told, it slayed me the first night he didn't come inside…and the second night.
As the days have gone by, he stops in regularly to say hello…he will randomly land on my head without warning. I've gotten used to that. He runs with a flock of 6 or so other doves that will not tolerate me in the yard at all…they fly at the first sight of a human but RG will usually stay behind to visit and tell me about his new life.
My favorite thing is that he always flies in for happy hour…tonight was especially precious…he stayed for over an hour while his posse complained in the tree next door.
Here are some scenes from tonight's happy hour. I love this bird so much.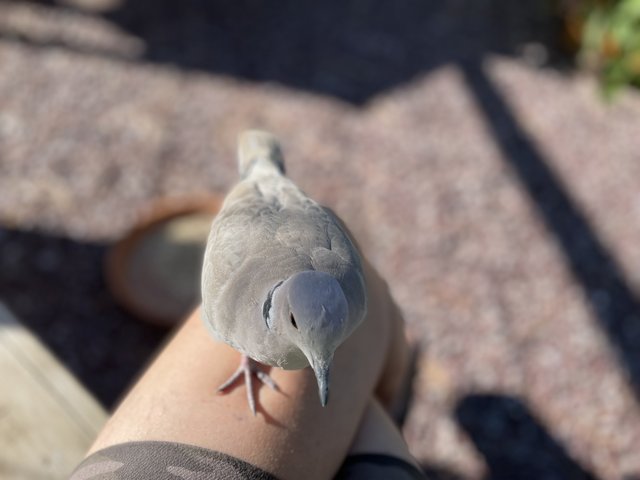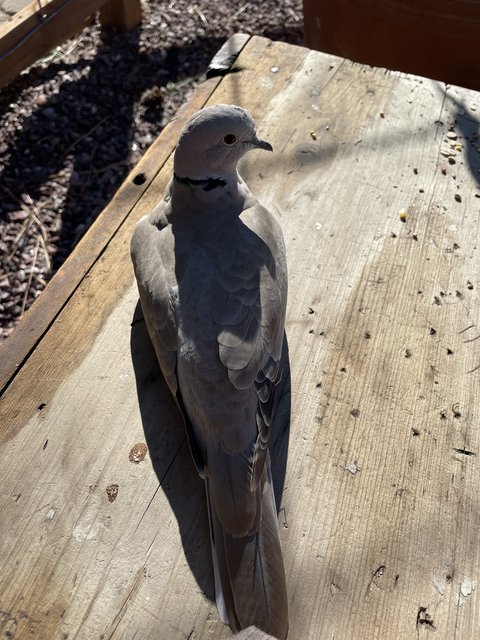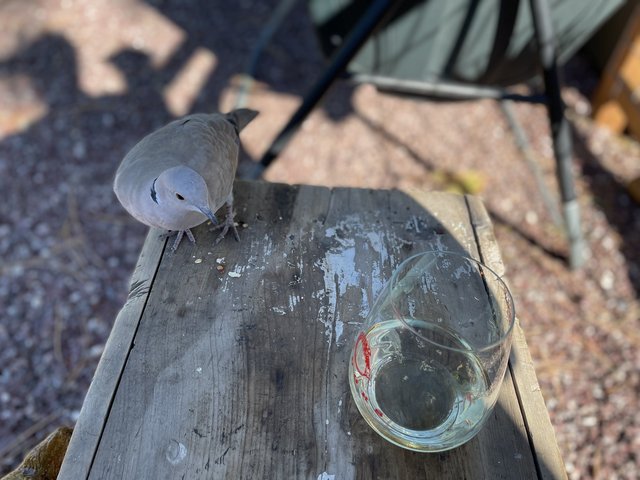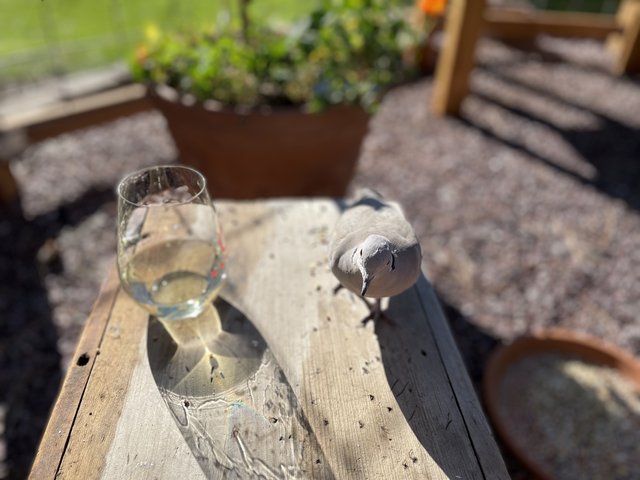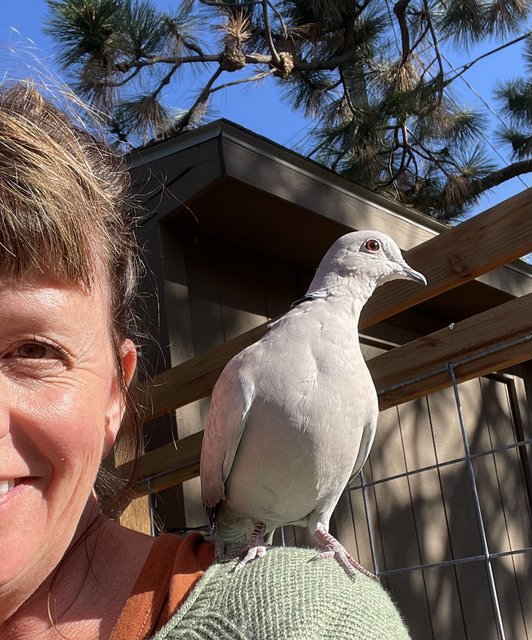 16 replies, 1228 views
Replies to this discussion thread
16 replies
Author
Time
Post

Update on my rescued dove. The Ragamuffin...or RG as we like to call him.

[View all]

MontanaMama
Sep 2021
OP
elleng
Sep 2021
#1
Ponietz
Sep 2021
#2
GemDigger
Sep 2021
#3
MontanaMama
Sep 2021
#5
Rhiannon12866
Sep 2021
#7
MontanaMama
Sep 2021
#12
Rhiannon12866
Sep 2021
#13
I_UndergroundPanther
Sep 2021
#4
BigmanPigman
Sep 2021
#9
I_UndergroundPanther
Sep 2021
#10
BigmanPigman
Sep 2021
#11
Maraya1969
Sep 2021
#6
Fla Dem
Sep 2021
#8
Demovictory9
Sep 2021
#14
emmaverybo
Sep 2021
#15
wendyb-NC
Sep 2021
#16