Thu Apr 26, 2012, 07:30 PM
GreenPartyVoter (67,531 posts)
The latest pics of the new house. [View all]
Now that winter is over, it's time to start thinking about the huge swath of dirt which surrounds the place. I have discovered that raking compacted dirt is not fun, but I am sure I will have no regrets once we get the grass seed going.
Flower bed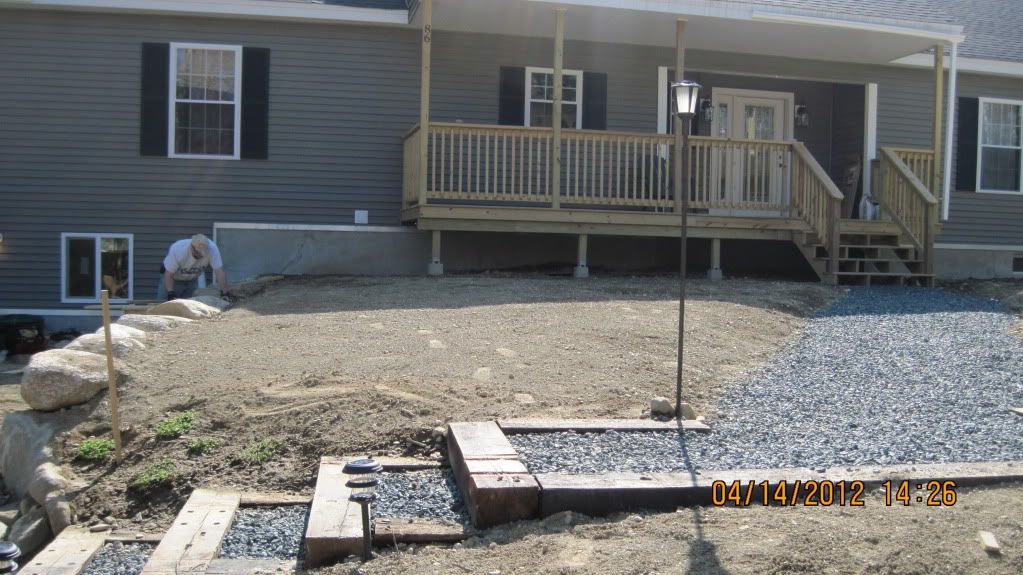 Lower level flower bed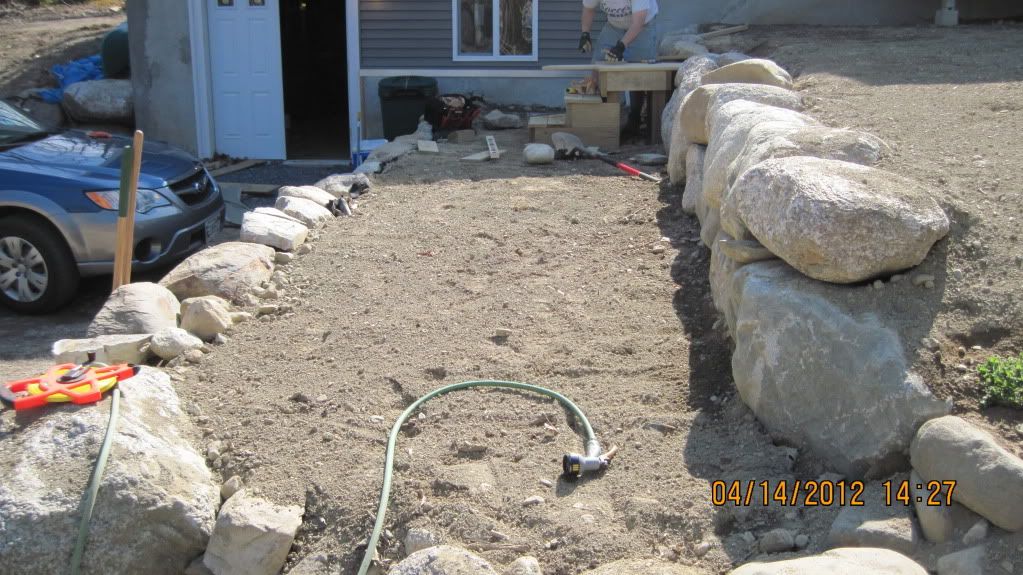 Flower beds as seen from the driveway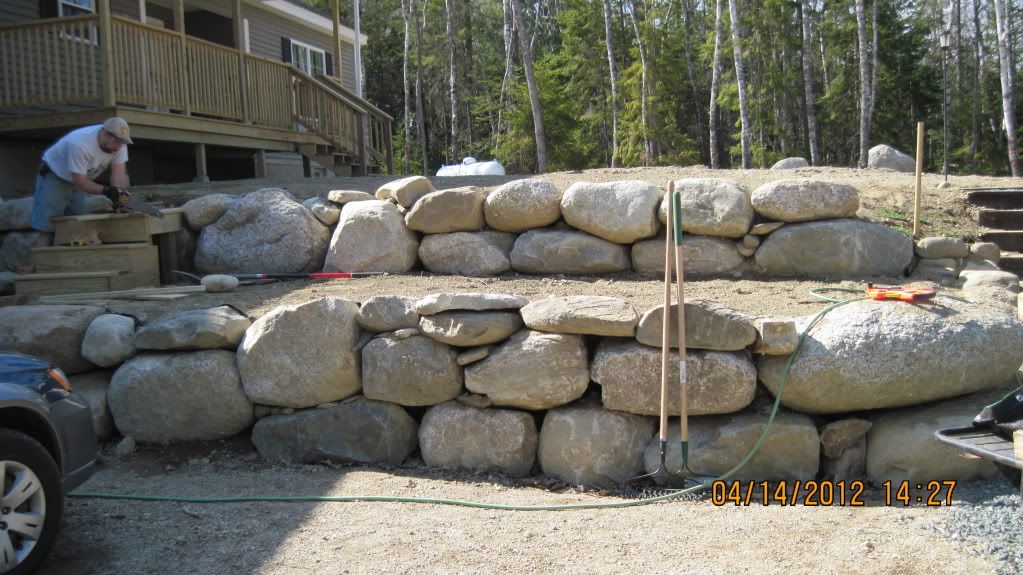 Husband and elder son making a trellis for the climbing rose
Ran out of lattice for the top, so it's not quite done yet. We're going to enclose the bottom of the porch in the same lattice work.
Younger son helped plant this Forsythia
...and also this dwarf Burning Bush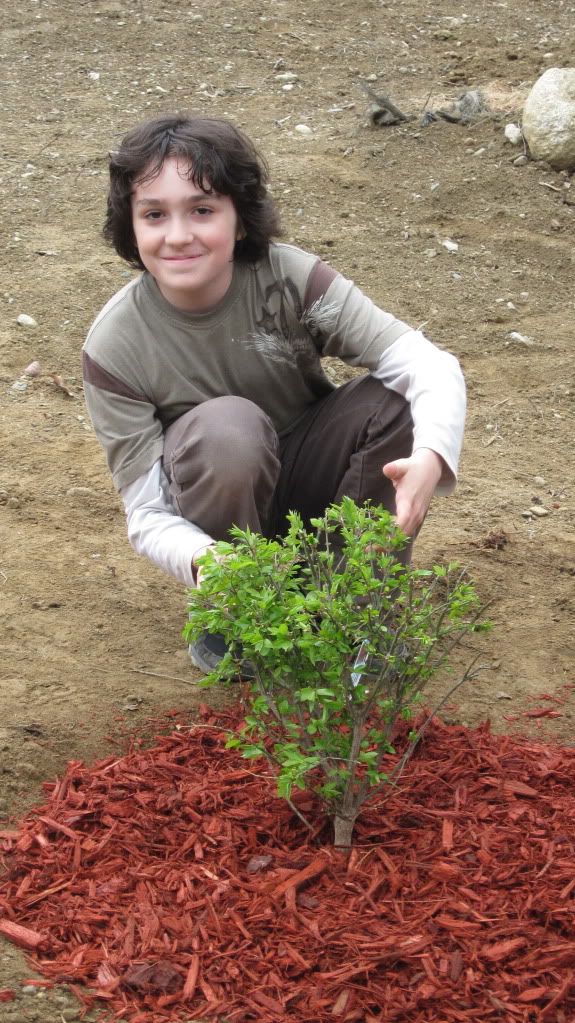 Prostrate Veronica, which will hopefully shore up the slope when it fills in.
Various colored cone flowers are planted here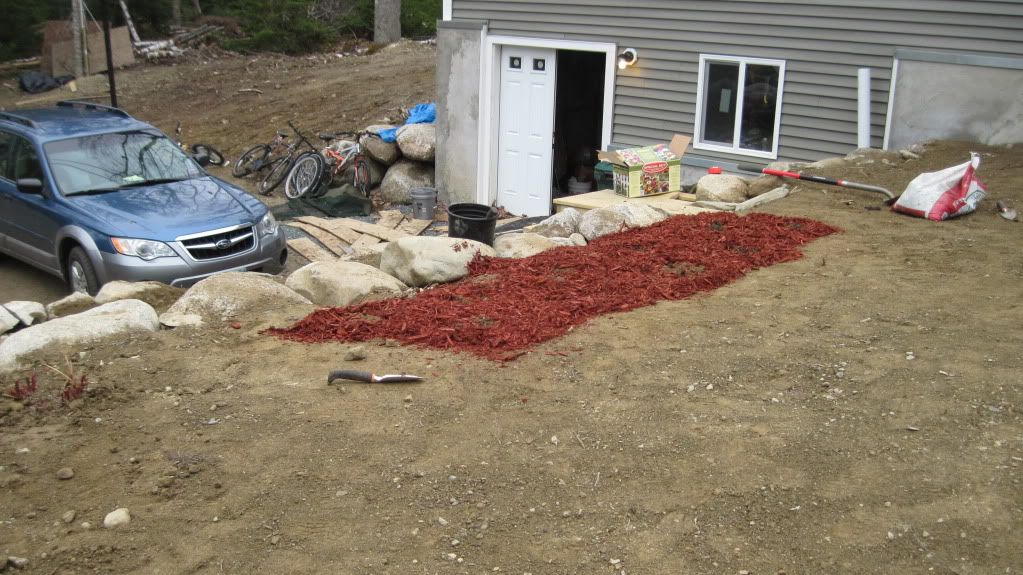 Pot of chives. We live in deer country, so I was told to plant smelly things they don't like.
Pansies and Sweet Alyssum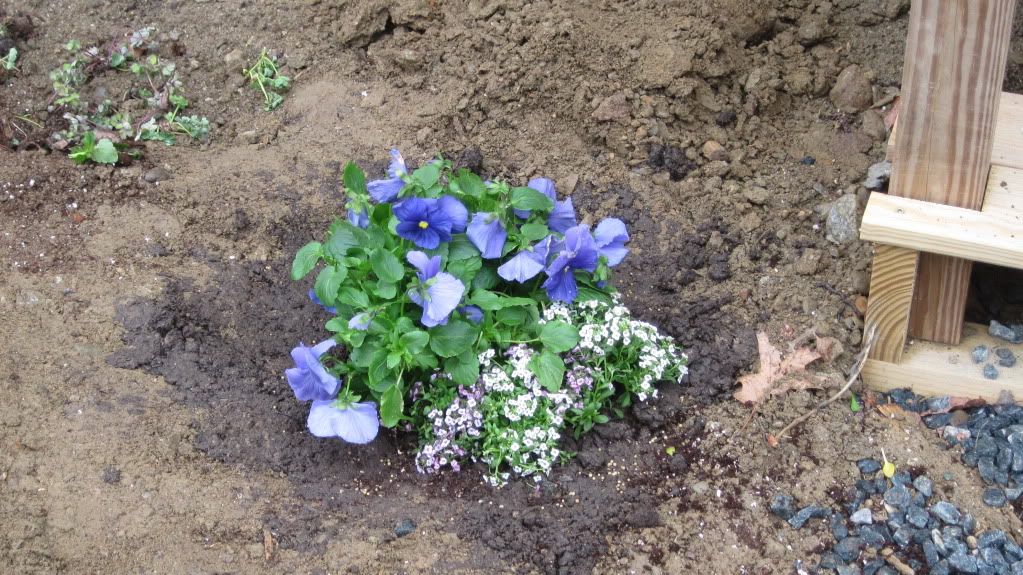 Turned part of the basement into a teen hangout. I think this winter we'll add a foosball table too. (The kids are just loving the fact that they finally have a space for having friends over.)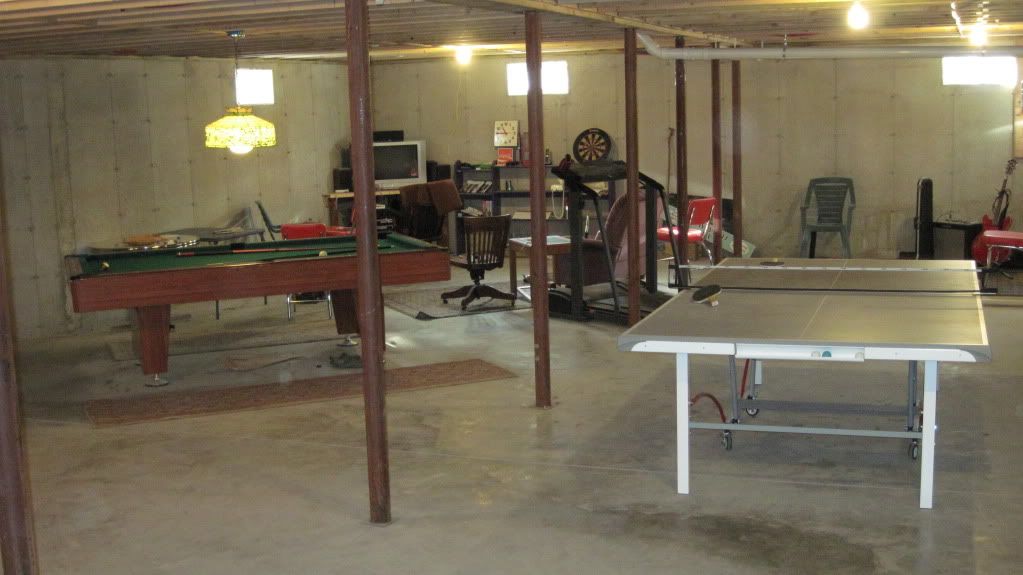 Finally unpacked some breakables, but when we get the kittens this summer I will have to turn around and repack them. LOL
This is Charlotte. I think she is a flour sack doll, and could be fairly old.
You can see part of the pattern on her back. Whoever made her cut on the "sew" lines and sewed on some of the "cut" lines. I wonder if maybe she was a child's project?
In addition to the sweet little calico dress, she is wearing what I think is a muslin petticoat and a flannel one. Under those are bloomers, which you can see tucked away in the center of the pic. (She has no feet or hands.)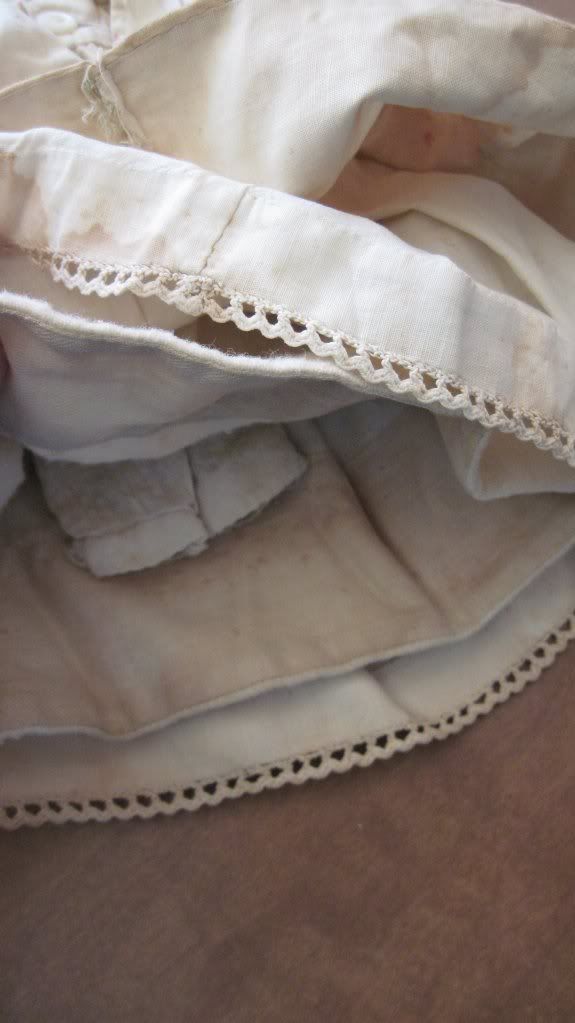 40 replies, 8351 views
Replies to this discussion thread
40 replies
Author
Time
Post

The latest pics of the new house.

[View all]

GreenPartyVoter
Apr 2012
OP
seabeyond
Apr 2012
#1
GreenPartyVoter
Apr 2012
#9
seabeyond
Apr 2012
#16
GreenPartyVoter
Apr 2012
#25
ohiosmith
Apr 2012
#2
GreenPartyVoter
Apr 2012
#11
siligut
Apr 2012
#3
GreenPartyVoter
Apr 2012
#12
Scuba
Apr 2012
#4
GreenPartyVoter
Apr 2012
#13
frogmarch
Apr 2012
#5
GreenPartyVoter
Apr 2012
#14
zbdent
Apr 2012
#6
GreenPartyVoter
Apr 2012
#15
CaliforniaPeggy
Apr 2012
#7
GreenPartyVoter
Apr 2012
#19
randr
Apr 2012
#8
GreenPartyVoter
Apr 2012
#20
bluesbassman
Apr 2012
#10
GreenPartyVoter
Apr 2012
#21
riderinthestorm
Apr 2012
#17
GreenPartyVoter
Apr 2012
#22
applegrove
Apr 2012
#18
GreenPartyVoter
Apr 2012
#23
applegrove
Apr 2012
#24
GreenPartyVoter
Apr 2012
#26
applegrove
Apr 2012
#27
GreenPartyVoter
Apr 2012
#28
northoftheborder
Jun 2012
#31
GreenPartyVoter
Jun 2012
#32
livetohike
Apr 2012
#29
GreenPartyVoter
Apr 2012
#30
cyberswede
Jun 2012
#33
GreenPartyVoter
Jun 2012
#34
Baitball Blogger
Jun 2012
#35
GreenPartyVoter
Jun 2012
#36
kimi
Jun 2012
#37
Tallulah
Jun 2012
#38
Major Nikon
Jun 2012
#39
backwoodsbob
Jun 2012
#40