Tue Aug 18, 2015, 06:25 PM
Bill USA (6,436 posts)
Methanol at MIT: Industry Influence Charged in Project Cancellation [View all]
..This article confirms my suspicions that the Oil industry has been thwarting any efforts to demonstrate that ethanol or methanol is a viable fuel for cars and trucks (with some modifications of the engines). The Oil industry already knew this. The oil industry didn't want any other fuel entering the market that would reduce their revenues and weaken their ability to control pricing of gasoline. That's why it was imperative to keep the effectiveness of ethanol or methanol as a fuel for cars and light trucks from being demonstrated.
http://www.ourenergypolicy.org/wp-content/uploads/2011/11/1976_01_Science_Hammond_MethanolAtMITIndustryInfluenceProjectCancellation_w2002ThomasReedNote.pdf


Cambridge, Massachusetts. Academic institutions in theory provide a testing ground for
ideas which is somewhat insulated from the push and pull of the world outside. But, as
they take advantage of the energy R & D dollars now so tantalizingly available from
government and industry, these institutions may risk compromising or appearing to
compromise their academic independence. The cancellation of a research project on
methanol (methyl alcohol) as a substitute motor fuel for gasoline at the Massachusetts
Institute of Technologyís Energy Laboratory offers a case in point. In the opinion of the
scientist who initiated and led the project, it was killed because the laboratory yielded to
influence from the oil and automobile industry.

Authorities at MIT deny that outside influence had any bearing on the decision, and they
say that the project--which was to involve the testing of a blend of methanol and gasoline
in 200 faculty and student cars--was terminated because it was technically weak and
inappropriate for a university. Yet the attendant circumstances, which include the active
involvement of an Exxon employee as well as the fact that the laboratory had received $1
million in grants from Exxon and Ford, put the termination in an ambiguous, and perhaps
suspicious, light.

The project in question began some 18 months ago at a time of considerable debate over
the feasibility of using methanol in automobiles. Several academic researchers were
touting methanolís potential, and among them Thomas B. Reed of MITís Lincoln
Laboratory was perhaps the most vocal. Spokesmen for several oil and automobile
companies, notably Exxon, Chevron, and General Motors, were contesting the feasibility
of methanol fuels.

Reed, a 49 year old chemist who holds 10 patents and whose specialty is crystal growth
and high temperature processes, had in his spare time experimented extensively with his
own automobiles and those of his colleagues. He found that adding about 10 percent
methanol to a tank of gasoline improved performance, gave better mileage, and reduced
pollutant emissions. Results similar to Reedís have since been reported by West
Germanyís Volkswagen, ow generally acknowledged as the leader in methanol research.
In this country, however, oil and automobile companies have continued to report that
methanol-gasoline blends cause drivability problems1.
(more)
I think the Oil industry is particularly fearful of anybody taking actual cars tuned for alcohol blends and running them on ethanol or methanol. They know that engines can be set up to handle alcohol blended fuels and with proper equipment and settings, achieve comparable or better fuel efficiency with alcohol fuels as with gasoline. (Methanol has been used in racing for decades and there is no question it could be used (as well as ethanol) blended with gasoline to increase supply of fuel and lower GHG emissions (methanol can be made from agricultural or forestry waste and thus would be a renewable fuel). Research that confines itself to modeling and computations on paper is acceptable to the oil industry but NOT real world demonstrations of ethanol or methanol (blended with gasoline or 'strait') as a fuel in cars and trucks.
I only know of a few cases where straight forward tests were done of ethanol andor methanol and they showed that it's possible to achieve comparable fuel efficiency with ethanol or methanol as with gasoline.
THe Ethanol Vehicle Challenge 1998
- 14 teams of College Engineering students competed to optimize Chevrolet Malibus to run on ethanol. All the teams produced cars that achieved better fuel efficiency than the stock Malibu on gasoline in the city driving test. The three top teams achieving efficiency improvements of 13% to 15% overall. Note these improvements in fuel efficiency were achieved
without
downsizing. Alcohol fueled (incl blended with gas) engines can be supercharged or turbocharged producing much higher power outputs than gasoline so boosted and thus you can use a smaller engine and achieve greater fuel efficiency gains over low octane gasoline.
Fuel Freedom Foundations study involving ethanol and methanol (
Is The Gasoline Gallon Equivalent An Accurate Measure Of Mileage For Ethanol And Methanol Fuel Blends?
) --- FFF wanted to see if the Government's official method of estimating a cars fuel efficiency based on the Heat content of ethanol compared to gasoline's (this is called the Gasoline Gallon Equivalent). Several different Flex Fuel automobiles of years 2007 through 2012 were tested after their Engine Control Modules were 'reflashed' to alter ignition timing to take advantage of Ethanol's higher octane than gasoline. On average the cars on ethanol achieved 17% better fuel efficiency than the GGE. Some cars did better than others. A 2011 Chevrolet Impala 3.9 L V6 FFV running on E85 achieved 25.7% better fuel efficiency than the Government's GGE estimate. A 2007 Chevrolet Cobalt 2.2 L FFV on E85 achieved 37% better fuel efficiency than the Government's GGE estimate.
___ Note these improvements in fuel efficiency were achieved
without
downsizing. Alcohol fueled (incl blended with gas) engines can be supercharged or turbocharged producing much higher power outputs than gasoline so boosted and thus you can use a smaller engine and achieve greater fuel efficiency gains over low octane gasoline.
I guess the oil industry couldn't stop
ALL
research into alcohol's advantages as a fuel. Three MIT scientists have designed an
Ethanol Boosted Highly turbo-charged engine
which achieves 30% better fuel efficiency than a comparable powered ICE using only 5% ethanol, directly injected, and 95% gasoline (the gasoline can be blended gasoline and ethanol). The engines superior power output enables considerable downsizing which contributes to the fuel efficiency gain.
By the time these scientists did their research the Oil industry's disinformation campaign on ethanol had been so successful, the Oil industry was no doubt confident that nobody would listen to them anyway. So Big Oil let them have their little old revolutionary engine. They knew virtually nobody would listen to them as they
'knew'
that ethanol was the
molecule from Hell
by that time.
California's Methanol Fuel Experience
The State of California has had an experimental methanol program that ran for 15 years in the 1980s and 1990s. From all we have learned thus far, it makes you think California is a separate country. The assessment of both state officials and of Ford motor company was that is was successful. This was in an age when vehicle on-board computers where primitive, and fuel injection was just a feature of the most advanced cars. Still all issues where successfully accommodated.

~~
~~

In 1981, Ford delivered 40 dedicated methanol fueled Escorts to Los Angeles (LA) County. Four refueling stations were installed throughout the county, including two in underground garages. The experience gained with these initial refueling stations added considerably to the knowledge base required for methanol-cornpatible infrastructure, as well as identifying the ventilation requirements for underground installations. The 200-mile driving range of the vehicle also made it clear that four stations were inadequate to cover the territorial driving requirements of LA County. But the drivers of the vehicles loved the performance, offering 20 per cent more power than their gasoline-powered cousins and a 15 per cent improvement in fuel efficiency.
Combining renewable methanol with ethanol and blending these with gasoline would enable us to reduce GHG emissions from cars and light trucks faster than any other approach we have -
you can replace the fuel cars burn faster than you can the cars that burn it
. But, we can't have the
molecule from hell
cutting into Oil Industry sales and profits, now can we?
I'd laugh if the consequences of this ignorance weren't so disastrous....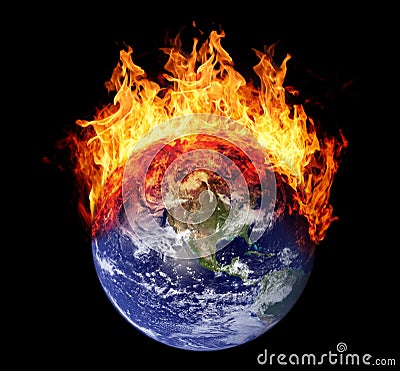 1 replies, 1735 views
Replies to this discussion thread
1 replies
Author
Time
Post

Methanol at MIT: Industry Influence Charged in Project Cancellation

[View all]

Bill USA
Aug 2015
OP
hunter
Aug 2015
#1