Wed Oct 13, 2021, 08:03 PM
appalachiablue (36,047 posts)
WHO Honors Henrietta Lacks, Woman Whose Cells Served Science [View all]
Source:
ABC News
GENEVA -- The chief of the World Health Organization on Wednesday honored the late Henrietta Lacks, an American woman whose cancer cells were taken without her knowledge during the 1950s and ended up providing the foundation for vast scientific breakthroughs, including research about the coronavirus.
The recognition from WHO Director-General Tedros Adhanom Ghebreyesus came more than a decade after the publication of "The Immortal Life of Henrietta Lacks," Rebecca Skloot's book about the discrimination in health care Black Americans faced, the life-saving innovations made possible by Lacks' cells and her family's legal fight over their unauthorized use.
"What happened to Henrietta was wrong," Tedros said during a special ceremony at WHO Geneva headquarters before handing the Director-General's Award for Henrietta Lacks to her 87-year-old son Lawrence Lacks as several of her other descendants looked on.
Lacks died of cervical cancer on Oct. 4, 1951 at age 31. The tissue taken from her at Johns Hopkins Hospital in Baltimore provided the first human cells to be successfully cloned. Reproduced infinitely ever since, HeLa cells have become a cornerstone of modern medicine, including the development of the polio vaccine, genetic mapping and even COVID-19 vaccines....
Read more:
https://abcnews.go.com/Technology/wireStory/honors-henrietta-lacks-woman-cells-served-science-80561776
---
*(Video, adjust volume)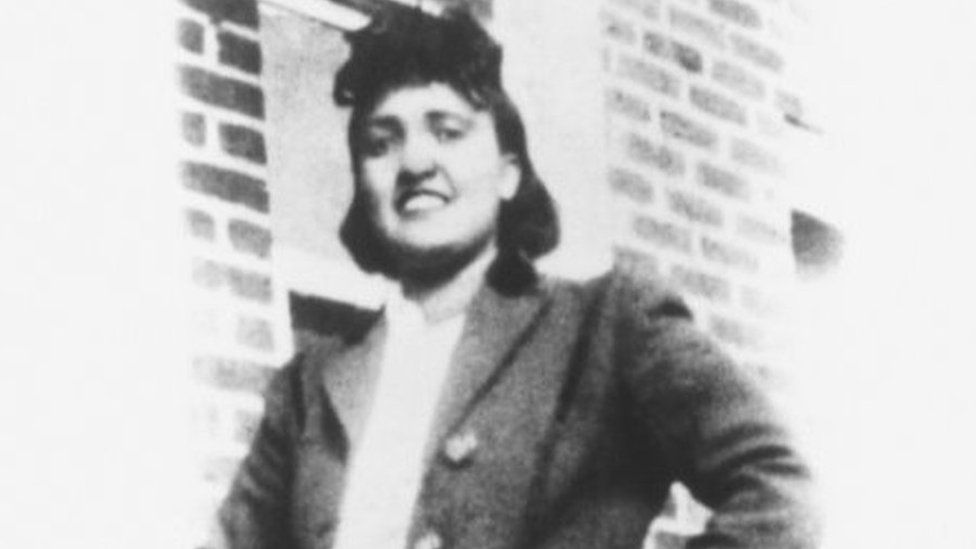 - Henrietta Lacks, a tobacco farmer, was buried in an unmarked grave in Virginia in 1951.
- Also, Henrietta Lacks: 'Mother' of modern medicine honoured, BBC News, Oct. 13, 2021.
https://www.bbc.com/news/world-us-canada-58903934
18 replies, 1581 views
Replies to this discussion thread
18 replies
Author
Time
Post

WHO Honors Henrietta Lacks, Woman Whose Cells Served Science

[View all]

appalachiablue
Oct 2021
OP
Maru Kitteh
Oct 2021
#1
woodsprite
Oct 2021
#2
gblady
Oct 2021
#3
elleng
Oct 2021
#4
appalachiablue
Oct 2021
#6
BumRushDaShow
Oct 2021
#5
elleng
Oct 2021
#7
Ron Obvious
Oct 2021
#10
BumRushDaShow
Oct 2021
#11
Ron Obvious
Oct 2021
#14
BumRushDaShow
Oct 2021
#15
Ron Obvious
Oct 2021
#16
BumRushDaShow
Oct 2021
#17
Ron Obvious
Oct 2021
#18
hoosierspud
Oct 2021
#8
NotANeocon
Oct 2021
#9
Bayard
Oct 2021
#12
LT Barclay
Oct 2021
#13