Wed Sep 15, 2021, 07:52 PM
left-of-center2012 (32,647 posts)
Ex- U.S. House Speaker settles child sexual abuse payments suit [View all]
Source:
AP
Former U.S. House Speaker Dennis Hastert (R) and a man who accused him of child sexual abuse reached a tentative out-of-court settlement Wednesday over Hastert's refusal to pay the man $1.8 million — the outstanding balance in hush money that the Illinois Republican agreed to pay the man in 2010.
The hush-money deal would eventually lead to a federal criminal case against Hastert five years later and to public disgrace for the a GOP stalwart who, for eight years as House speaker, was second in the line of succession to the presidency. In the federal case, prosecutors said Hastert sexually abused at least four male students between the ages of 14 and 17 at Yorkville High School.
Federal prosecutors said during criminal proceedings that the hush-money deal was voluntarily entered into and that the victim never sought to blackmail Hastert that he'd go public about the abuse. The abuse happened when the victim was a high school wrestler and the now 79-year-old Hastert was his coach.
Hastert paid $1.7 million over four years but stopped the payments after the FBI questioned him in 2014 about illegally concealing huge cash withdraws from his bank. After Hastert pleaded guilty to a banking charge and was sentenced to over a year in prion in 2016. He couldn't be charged with sexual abuse because the statute of limitations had long since run out.
"Nothing is more stunning than to have the words 'serial child molester' and 'speaker of the House' in the same sentence," U.S. District Judge Thomas M. Durkin told Hastert.
Read more:
https://apnews.com/article/lawsuits-sexual-abuse-illinois-dennis-hastert-99160a4428db66e86da8e275e57c8ec7
---
This undated file photo provided by the Lake County Sheriff's Department
shows ex-U.S. House Speaker Dennis Hastert.
(Lake County Sheriff Department via AP File)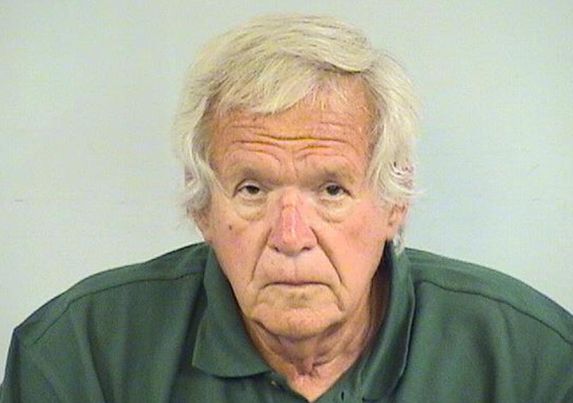 13 replies, 2138 views
Replies to this discussion thread
13 replies
Author
Time
Post

Ex- U.S. House Speaker settles child sexual abuse payments suit

[View all]

left-of-center2012
Sep 2021
OP
rpannier
Sep 2021
#1
SheltieLover
Sep 2021
#2
Traildogbob
Sep 2021
#3
Ligyron
Sep 2021
#4
underpants
Sep 2021
#5
llmart
Sep 2021
#6
Comfortably_Numb
Sep 2021
#7
keithbvadu2
Sep 2021
#8
IronLionZion
Sep 2021
#9
LeftInTX
Sep 2021
#10
left-of-center2012
Sep 2021
#12
LudwigPastorius
Sep 2021
#11
Lulu KC
Sep 2021
#13