Fri Jul 3, 2020, 07:59 AM
Omaha Steve (82,957 posts)
Union tells actors not to work on pandemic film 'Songbird' [View all]
Source:
AP
LOS ANGELES (AP) — The union that represents film actors told its members Thursday not to work on the upcoming pandemic thriller "Songbird," saying the filmmakers have not been up-front about safety measures and had not signed the proper agreements for the movie that is among the first in production after coronavirus closures.
Actors had reportedly been rehearsing remotely for the film produced by Michael Bay and directed by Adam Mason.
The film's pre-production listing on IMDbPro.com says its stars include Demi Moore, Peter Stormare and Craig Robinson, and gives the description, "In a post-pandemic world, an even more serious virus continues to mutate."
But the Screen Actors Guild-American Federation of Television and Radio Actors issued a do-not-work order to its members, saying the production company "has failed to complete the signatory process," and working on the film could result in disciplinary action.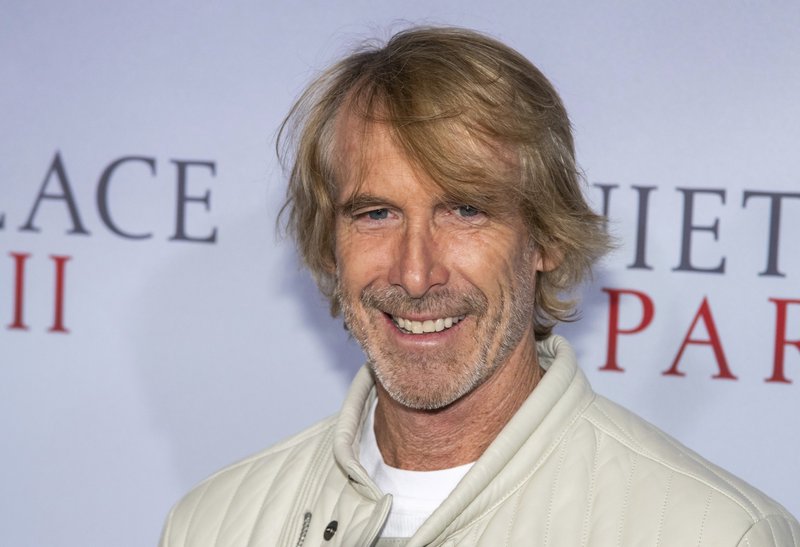 FILE - In this March 8, 2020 file photo, Michael Bay attends the world premiere of "A Quiet Place Part II" in New York. The union that represents film actors is telling its members not to work on the pandemic thriller "Songbird," one of the first films in production after coronavirus closures. The Screen Actors Guild-American Federation of Television and Radio Actors issued a do not work order Thursday, saying the filmmakers have not been transparent about safety protocols and had not signed the proper agreements with the union. The movie, produced by Michael Bay and directed by Adam Mason, had reportedly been preparing its actors remotely under locked down conditions for the shoot. (Photo by Charles Sykes/Invision/AP, File)
Read more:
https://apnews.com/fa9c03322ac556ac292c9f5901a53494
9 replies, 2290 views
Replies to this discussion thread
9 replies
Author
Time
Post

Union tells actors not to work on pandemic film 'Songbird'

[View all]

Omaha Steve
Jul 2020
OP
marble falls
Jul 2020
#1
musclecar6
Jul 2020
#2
Igel
Jul 2020
#7
Guy Whitey Corngood
Jul 2020
#3
Yavin4
Jul 2020
#6
Guy Whitey Corngood
Jul 2020
#9
obamanut2012
Jul 2020
#4
Roy Rolling
Jul 2020
#5
hatrack
Jul 2020
#8