Sun Dec 8, 2019, 10:28 AM
demmiblue (24,045 posts)
A Danish Think Tank Says The US Ambassador Banned A Trump Critic From An Event [View all]
Source:
Buzz Feed News
A NATO expert was supposed to speak at an event in Copenhagen but got a letter from event organizers saying Ambassador Carla Sands did not want him there.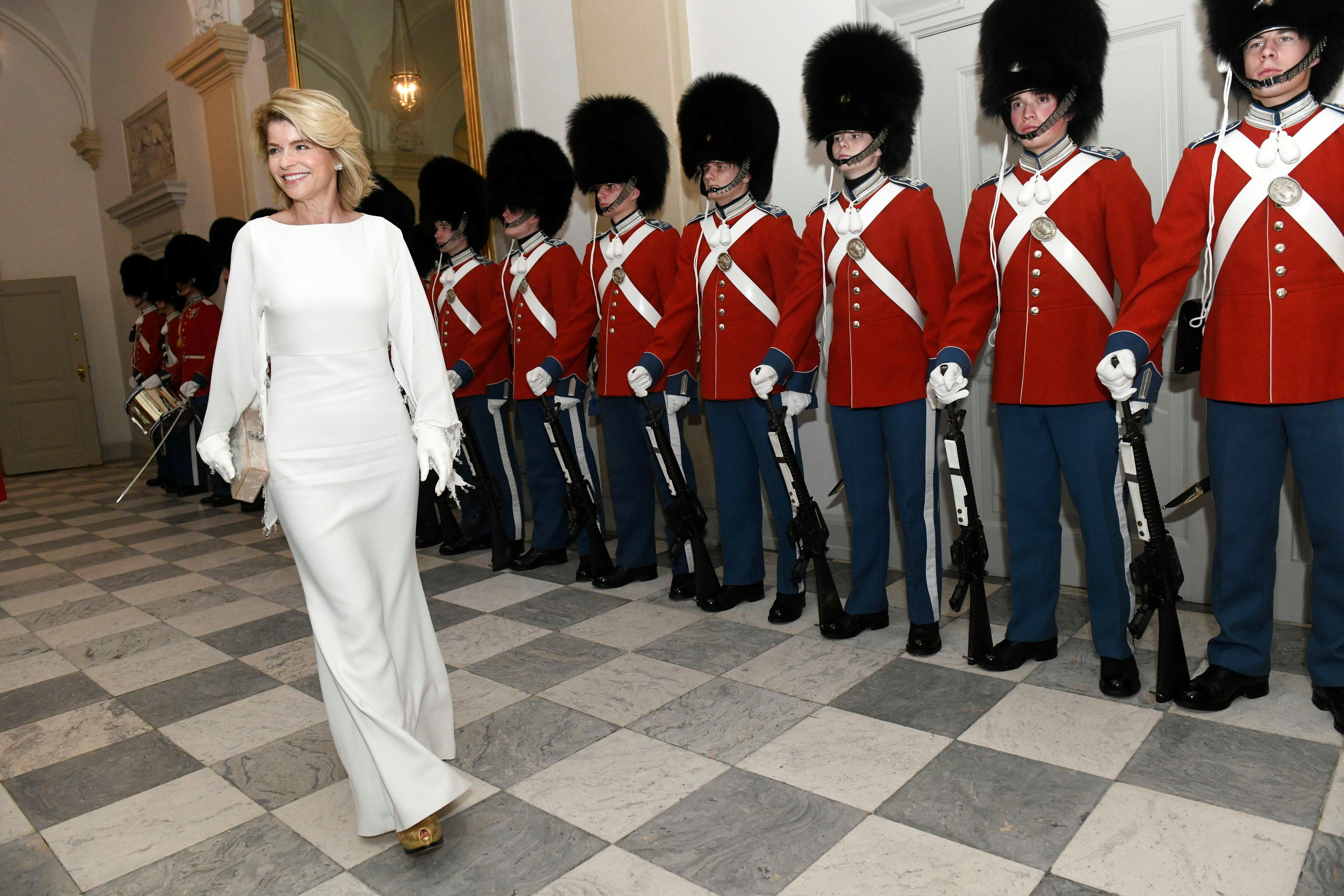 The US ambassador to Denmark, a donor to President Donald Trump's first presidential campaign, has banned a NATO expert who has been critical of the president from speaking at an event in Copenhagen celebrating the NATO's 70th anniversary.
Stanley Sloan, a visiting professor at Middlebury College, fellow at the Atlantic Council and former CIA analyst, was abruptly disinvited from the event by the Danish Atlantic Council, which said the embassy had communicated its displeasure. Sloan tweeted that it was because of his "critical evaluation of Trump's impact on transatlantic relations."
"[T]he Danish Atlantic Council via the official channels became instructed that Ambassador Carla Sands does not want presence at the Conference," Lars Bangert Struwe, the head of the Danish Atlantic Council, with organized the event in cooperation with the US embassy, wrote in an email to Sloan.
The ambassador, Sands, is a former actress, chiropractor, and board member of major California institutions who was confirmed to her post in 2017 after making contributions to Trump's campaign and inauguration and, according to ProPublica, being recommended by Eliott Broidy. Her official Twitter account looks much like any other ambassador's, while her personal account is often retweets of articles from far-right outlets like Breitbart and Prager University.
Read more:
https://www.buzzfeednews.com/article/miriamelder/carla-sands-denmark-stanley-sloan-trump?bftwnews&utm_term=4ldqpgc#4ldqpgc
---
Link to tweet
13 replies, 3060 views
Replies to this discussion thread
13 replies
Author
Time
Post

A Danish Think Tank Says The US Ambassador Banned A Trump Critic From An Event

[View all]

demmiblue
Dec 2019
OP
Lonestarblue
Dec 2019
#1
Tanuki
Dec 2019
#2
muriel_volestrangler
Dec 2019
#12
Roy Rolling
Dec 2019
#3
BKDem
Dec 2019
#4
abqtommy
Dec 2019
#5
TomVilmer
Dec 2019
#6
NoMoreRepugs
Dec 2019
#7
OKNancy
Dec 2019
#8
Leghorn21
Dec 2019
#9
Wawannabe
Dec 2019
#10
keithbvadu2
Dec 2019
#11
Judi Lynn
Dec 2019
#13