Fri Aug 9, 2019, 07:20 PM
Judi Lynn (150,197 posts)
Vegas man accused of plotting to bomb synagogues, LGBTQ bar [View all]
Source:
Associated Press
Vegas man accused of plotting to bomb synagogues, LGBTQ bar
By KEN RITTER, Associated Press Aug. 9, 2019 Updated: Aug. 9, 2019 4:51 p.m.
Comments
LAS VEGAS (AP) -- A 23-year-old Las Vegas man who authorities say worked as a security guard has been arrested and accused of plotting to firebomb a synagogue or a bar catering to LGBTQ customers.
A U.S. magistrate judge on Friday ordered Conor Climo to remain in federal custody following his arraignment on a federal firearms charge that could get him 10 years in prison and a $250,000 fine.
Climo's court-appointed attorney didn't immediately respond to messages.
U.S. Attorney Nicholas Trutanich says Climo was arrested Thursday, after an FBI-led anti-terrorism investigation and the discovery at Climo's home of diagrams and items that could make bombs.
Court documents say Climo communicated by encrypted internet chat with people identified as white supremacists, and told an FBI informant recently that he was scouting places to attack.
Read more:
https://www.sfchronicle.com/news/crime/article/Vegas-man-accused-of-plotting-to-bomb-synagogues-14294427.php?psid=gLZIL
---
(Short article, no more at link.)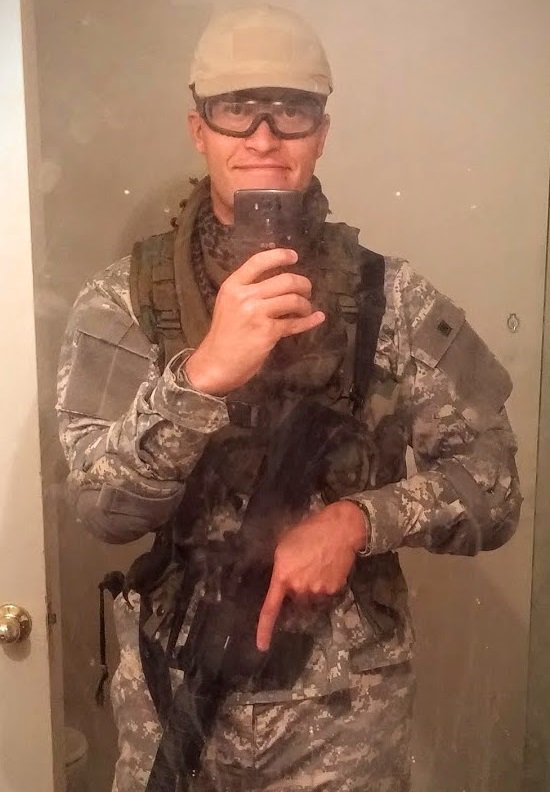 Conor Climo
Alleged white supremacist arrested for bomb-making materials; made threats against LGBTQ and Jewish communities
by: Nikki Bowers
Posted: Aug 9, 2019 / 04:21 PM PDT / Updated: Aug 9, 2019 / 04:28 PM PDT
LAS VEGAS (KLAS) -- Conor Climo, 23, had his initial appearance in federal court at 3 p.m. Friday. Climo was charged with one count of possession of an unregistered firearm - namely, the component parts of a destructive device when he was arrested Thursday.
According to authorities, the bomb-making materials were found at his Las Vegas home following an FBI-led Joint Terrorism Task Force investigation.
Authorities say Climo spoke of attacking a Las Vegas synagogue and making Molotov Cocktails and improvised explosive devices.
He also discussed doing surveillance on a LGBT bar on Fremont Street in downtown Las Vegas.
"Threats of violence motivated by hate and intended to intimidate or coerce our faith-based and LGBTQ communities have no place in this Country," said United States Attorney Nicholas A. Trutanich for the District of Nevada. "Law enforcement in Nevada remains determined to use the full weight of our investigative resources to prevent bias-motivated violence before it happens. I commend our partners who identified the threat and took swift and appropriate action to ensure justice and protect the community."
According to the criminal complaint, the 23-year-old was communicating with individuals who identified with a white supremacist extremist organization using the National Socialist Movement to promote their ideology. Members believe in the superiority of the white race and have a common goal of challenging the established laws, social order, and government via terrorism and other violent acts. The organization encourages attacks on the federal government, including critical infrastructure, minorities, and members of the LGBTQ community.
More:
https://www.8newsnow.com/news/alleged-white-supremacist-arrested-for-bomb-making-materials-threats-against-lgbtq-community/
11 replies, 2185 views
Replies to this discussion thread
11 replies
Author
Time
Post

Vegas man accused of plotting to bomb synagogues, LGBTQ bar

[View all]

Judi Lynn
Aug 2019
OP
Lucky Luciano
Aug 2019
#1
KY_EnviroGuy
Aug 2019
#2
bullwinkle428
Aug 2019
#3
Judi Lynn
Aug 2019
#4
IronLionZion
Aug 2019
#5
Mc Mike
Aug 2019
#6
keithbvadu2
Aug 2019
#7
ck4829
Aug 2019
#8
JI7
Aug 2019
#9
JI7
Aug 2019
#10
Blue_Tires
Aug 2019
#11