Thu Nov 8, 2018, 03:22 PM
Judi Lynn (126,549 posts)
Anti-abortion activist who shot Kansas abortion doctor freed [View all]
Source:
Associated Press
Updated 5:13 am CST, Thursday, November 8, 2018
Photo: Ben Brink, AP
FILE - In this Sept. 8, 1995 file photo, Rachelle "Shelley" Shannon arrives for sentencing in federal court in downtown Portland, Ore. Shannon, an anti-abortion activist who shot Wichita, Kan., abortion doctor George Tiller in 1993 and committed clinic attacks in several states, has been released from imprisonment in Oregon. The U.S. Bureau of Prisons confirmed Wednesday, Nov. 7, 2018, that Shannon has been released. The Kansas City Star reports Shannon was staying at a halfway house in Portland since May. She has been in custody for 25 years. (Ben Brink /The Oregonian via AP, File)
KANSAS CITY, Mo. (AP) — A woman who shot Wichita abortion doctor George Tiller and attacked abortion clinics in several states in the 1990s has been released from prison in Oregon, prompting concern in clinics across the country, according to a published report Wednesday.
Rachelle "Shelley" Shannon was released from a halfway house in Portland, the U.S. Bureau of Prisons confirmed. She will be on supervised release for three years but the bureau said conditions of her release will not be revealed.
Shannon spent 25 years in custody and had been living at the halfway house since May, The Kansas City Star reported.
"We're extremely concerned," said Katherine Spillar, executive director of the Feminist Majority Foundation. "We're alerting providers, briefing them and making sure they have enough security precautions in place."
Read more:
https://www.chron.com/news/crime/article/Anti-abortion-activist-who-shot-Kansas-abortion-13372559.php
---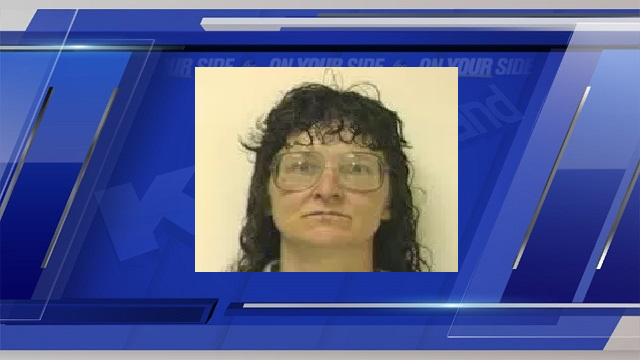 (from 1993)
18 replies, 1892 views
Replies to this discussion thread
18 replies
Author
Time
Post

Anti-abortion activist who shot Kansas abortion doctor freed

[View all]

Judi Lynn
Nov 8
OP
cp
Nov 8
#1
Tobin S.
Nov 8
#4
SunSeeker
Nov 8
#2
hlthe2b
Nov 8
#3
Hassin Bin Sober
Nov 8
#5
hlthe2b
Nov 8
#6
BamaRefugee
Nov 8
#7
Solly Mack
Nov 8
#8
BlueInRedHell
Nov 8
#13
Solly Mack
Nov 8
#16
old guy
Nov 8
#9
drmeow
Nov 8
#15
marble falls
Nov 8
#10
KWR65
Nov 8
#12
KWR65
Nov 8
#11
workinclasszero
Nov 8
#14
keithbvadu2
Nov 8
#17
47of74
Nov 8
#18