Sun Dec 4, 2016, 01:15 AM
SHRED (28,136 posts)
I'll bet they are terrified [View all]
One by one, Mr. Schumer said, Democrats will use the confirmation process to highlight positions held by nominees that are either inconsistent with Mr. Trumpís campaign promises or raise the sorts of ethical questions that Democrats tried in vain to hang around Mr. Trumpís neck during the campaign, like refusing to release his tax returns. Senator Elizabeth Warren, Democrat of Massachusetts, who serves on committees that are likely have contentious hearings, can be counted on to work over many nominees.
http://www.nytimes.com/2016/12/03/us/politics/donald-trumps-cabinet-democrats.html
...
I mean wouldn't you be if your positions were "highlighted" for their "inconsistencies"?
Holy shit they must be shaking with fear.
Same old same old...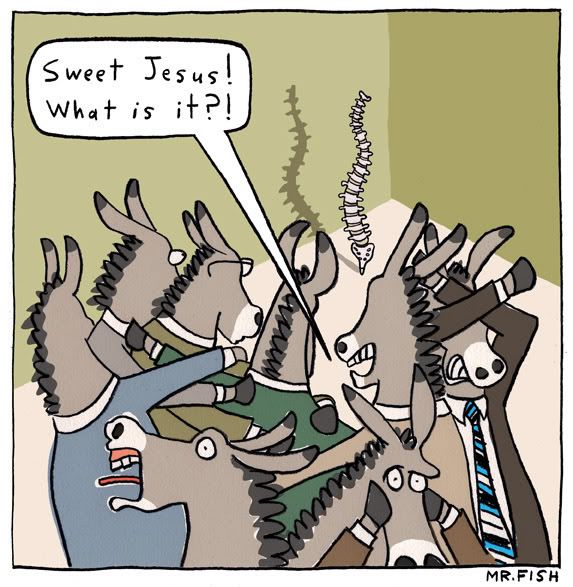 23 replies, 2760 views
Replies to this discussion thread
23 replies
Author
Time
Post

I'll bet they are terrified

[View all]

SHRED
Dec 2016
OP
Cary
Dec 2016
#1
SHRED
Dec 2016
#2
Lady Freedom Returns
Dec 2016
#8
SHRED
Dec 2016
#10
Lady Freedom Returns
Dec 2016
#14
SHRED
Dec 2016
#15
Lady Freedom Returns
Dec 2016
#17
Cary
Dec 2016
#19
Fast Walker 52
Dec 2016
#22
CaliforniaPeggy
Dec 2016
#3
SHRED
Dec 2016
#6
NanceGreggs
Dec 2016
#4
SHRED
Dec 2016
#5
NanceGreggs
Dec 2016
#7
SHRED
Dec 2016
#9
NanceGreggs
Dec 2016
#13
Cary
Dec 2016
#20
Fast Walker 52
Dec 2016
#23
Lady Freedom Returns
Dec 2016
#11
SHRED
Dec 2016
#12
Lady Freedom Returns
Dec 2016
#16
Cary
Dec 2016
#21
OnDoutside
Dec 2016
#18