Mon Aug 22, 2016, 05:17 PM
Initech (82,282 posts)
Top 10 Conservative Idiots #39: #HoorayFreedom Edition [View all]
Last edited Mon Aug 22, 2016, 06:48 PM - Edit history (2)
Top 10 Conservative Idiots #39: #HoorayFreedom Edition
Ed. Note - Before we get started this week - sorry folks – computers are shitheads. I had this whole thing planned for Sunday but my computer went down, and so I will post what I had meant for Sunday as well as this week, since there's a possibility I won't be here on Wednesday, and hopefully we'll get back on schedule.
Welcome back to the Top 10 Conservative Idiots! Hey Google and Ad Choices, please stop asking me to visit advertiser because we both know that ain't happening. Unless they sponsor my show then I would love to visit advertiser! Just sayin'. We are back! You know last week we had our special all Donald Trump edition and we ended with Mitch McConnell in the "People Who Somehow Got Elected" segment. And you know we're getting back to normal here after the all Trump edition. So how many people are watching the Olympics? You know I thought we were going to get a shit storm in Rio but it seems like things are running smoothly, other than the swimming pool turning into a toxic green color, but apparently the IOC and the government of Brazil was like "OK it's fine to swim in!". But I'm getting frustrated with the coverage I'm seeing here – literally every time I turn on the TV, the only thing I see is volleyball or basketball. Can NBC show any other sports please? But I think we can all agree that we were won over and enamored with the Irish rowing team who won the gold medal in that contest Sunday. Can we show that?
That has to be the most Irish interview I've ever seen. But the Olympics have been great haven't they? Well mainly not NBC's coverage. You know it would be nice to turn on the Olympics and be able to watch sports other than volleyball or basketball which seem to be on nearly every single time I turn on the TV. Let's get right down to it shall we? But first after the RNC, DNC, and a couple of weeks in between, John Oliver is back in true form and completely owns Donald Trump by comparing him to a character from a children's book called "The Kid Who Ran For President":
So where do we begin this week? First off, I was tipped off to a Donald Trump Tweet generator, which we will be using to our advantage not just here but throughout the Top 10. You can have some fun with this too:
http://faketrumptweet.com/
. And we are going to have some fun with this! While returning champion Donald Trump won't be occupying the top 2 slots this week like he normally does, this week instead we are awarding the top 2 slots to Trump campaign manager Paul Manafort (1, 2). It seems that Manafort's name appeared at the top of a payroll ledger for a pro-Russian group based in the Ukraine and that has everyone talking, including Hillary Clinton herself. Taking up the third, fourth, and fifth slots of course is Donald J. Trump (3, 4, 5). In the third slot we'll talk about Donald Trump's health – a mysterious letter has surfaced from Trump's doctor and reports are it may have been forged. While in the fourth slot we're going to talk about how Donald Trump called Obama the founder of ISIS and he's still not done with his attacks on Khzir Khan. And in the fifth slot we're going to talk about the republicans and charities, among other Trump madness. In the number 6 slot we're going to bring back "How Is This Still A Thing" and ask – body shaming – how is this still a thing? Specifically Fox News, Donald Trump and Matt Drudge are age shaming Olympians and Hillary Clinton, among other atrocities. In the number 7 slot is Republican Sexists (7). It starts with Milo Yiannopoulos. You may remember him as the smooth talking jackass who got kicked off Twitter for harassing Ghostbusters star Leslie Jones, but guess what? He's back! Meanwhile Rush Limbaugh is convinced Obama is gearing for a takeover of lesbian farmers. Hey I'm for it! And for more than just body shaming. At number 8, the Bathroom Police (8) are back and not going away any time soon. So sigh… federal trans bathroom guidelines got rejected again and we'll tell you all about it. In the number 9 slot (NEIN!!!) Stephen Anderson wants to challenge you to an arm wrestling competition to prove he's not gay. No seriously! Finally this week we're going to take the Top 10 Mystery Machine to Rio for a special Olympic episode. What exactly happened with Ryan Lochte at a Brazillian gas station? As we delve into this mystery, the answer is going to surprise you! Enjoy! And as always don't forget the
key
!
[font size="8"]Paul Manafort[/font]
So in case you were living under a rock last week, you know that Donald Trump basically told his followers to go 2nd amendment on Hillary Clinton. Whatever that means. Let's roll tape on that shall we?
But here's something you didn't know – something that got lost in the headlines last week. And it's quite possibly batshit insane. So the Trump campaign is in turmoil, and you might be asking what is going on with his campaign manager? Well let's first go back to last April when Trump fired his former campaign manager and hired Paul Manafort, and we'll explain to you who exactly Mr. Manafort is:
Holy shit! No wonder Donald Trump wants to hire this guy – he would be the perfect guy to spearhead a campaign that's built on trying to keep people out of this country! Or any country for that matter given what he's done to Angola. So why is he all of a sudden in the news?
You know replacing one guy in your entourage who's been embroiled by scandal with another, is kind of like drinking VitaminWater - you know it's not healthy but it sure as shit isn't good for you! But there's more and I feel like we're living in the Matrix.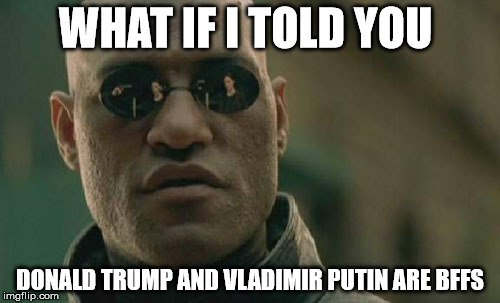 But there's more to this. Oh no, we're not done.
Ouch. So you're saying "suicidal" is not the term you want to hear when you're running for president of the United States! I say a pox, a pox on thee, good sir / madam!!
Nyuk! Nyuk! NyuK! Whooooo whoooo!! So what does Hillary Clinton think about this whole spiel? Well here's what Mrs. Clinton had to say about that:
Ouch. But we're still not done – in fact here's what else you need to know about Mr. Manafort – this is very long but well worth looking into:
[font size="8"]Paul Manafort[/font]
So the Donald Trump campaign has essentially become a revolving door of shit at this point. Here's what Hillary Clinton had to say about it:
And if there's anything that the Trump campaign needs, it's PR. I mean if you're going to attack Hillary Clinton for some e-mails, what about the, I don't know, 22 million that went missing from the Bush administration? Where's the outrage there?
But now what? When you have a campaign surrounded in turmoil, where do you go from there? Well who does Trump replace Manafort with? Well….
Oh man wouldn't American politics be so much better with a steel cage death match?
[font size="8"]Donald Trump[/font]
Before we get started on all things Trumpenfuror this week, OMG, I love this story. So there's a Fox News correspondent who's claiming that Obama and Clinton are purposefully "baiting" Trump to say stupid things on a regular basis. Uh no… sorry. Trump himself says stupid things on a daily basis:
I like that one. But I have to give props to the Donald Trump Fake Tweet Generator, which you can find at
http://www.faketrumptweet.com
, and you can make it say anything you want and it will come out as a Donald Trump Tweet. Like this:
Why thank you Trumpenfuror! Well Donald J. Trump – you know him as the guy who headed the reality show The Apprentice and kept Meatloaf and Gary Busey from killing each other:
By the way, if you haven't seen it, I highly recommend going to check out Seth Rogen's hilarious new animated flick Sausage Party. *Spoiler alert* There's a scene where a literal piece of meatloaf is singing Meatloaf's signature song "I'll Do Anything For Love". That tells you all you need to know about this movie.
That one never gets old. Getting back to our possible future [strike]President[/strike] Third World Dictator Donald J. Trump, you know that republicans hate this thing called "facts". They also hate these things called "logic" and "reason".
But you know failed presidential candidate and Donald Trump speech stage prop Chris Christie it was revealed that Christie might have picked up the tab for one of Trumpenfuror's failed business ventures – his New Jersey casino:
This is my new favorite thing.
But there's more to this thing – what did Donald Trump have to do with this mysterious letter? Did he write it? And what do we make of this? No one is Superman or Khan.
[font size="8"]Donald Trump[/font]
Buyer's Remorse. That thing you get when you get really wasted, go on iTunes and then the next morning you wake up and find out you purchased 15 Bon Jovi albums including 3 greatest hits collections. I didn't know Bon Jovi had that many albums! I just wanted to hear "You Give Love A Bad Name" because I was very poorly singing along to it at karaoke last night! Well Donald J. Trump doesn't know that term and I don't think the GOP does either. Look at what one pundit has been saying –first look at what he said in February of this year during the straw poll:
And then look at what he said last week – man the hypocrisy reeks here!
Yes you did asshole!!! You helped create this problem! You get to fix it!
But that guy is right in that Donald Trump continues to shoot his mouth off and say things that are as batshit crazy as what came before it. Like last week for example. Can we roll tape on that?
I like that one. So here's what happened:
I am having way too much fun with this thing. But there's more! You know who is backing Donald Trump's controversial statements? Why if you guessed it was Israeli terrorist-ish group Hezbollah, you are correct good sir / madam! Points!
And of course Trumpenfuror is, like a good republican, denying that he didn't say those things that he said – calling it "sarcasm" which I don't think he quite gets the definition of:
[font size="8"]Donald Trump[/font]
Can Donald Trump seriously go 5 whole minutes without making an ass of himself? I mean here he is calling for the end of the Clinton Foundation. I mean seriously what the fuck:
If he's going to blast the Clinton charity for doing the wrong thing, shouldn't he be blasting a lot of charties for doing the wrong thing? I mean just this week Gabby Giffords and her anti-gun charity endorsed a republican candidate who got an A+ rating with the NRA!
But you know Donald Trump isn't the only guy on his campaign who's hurling insults left and right. I give you the latest staff addition – Kellyanne Conway. We got a great big Conway across the USA! Come on sing it with me!
Oh and guess who Donald Trump hired as his foreign policy expert? Why it's a conservative idiot hall of famer – Michelle Bachmann!! Yay!!!!!!!!!!
[font size="8"]Matt Drudge[/font]
Time once again to ask:
Body shaming – how is this still a thing? And also the Drudge Report – how is this still a thing? I thought Matt Drudge was scraping the bottom of the barrel during the Bush administration but nope he's back and getting better ratings than ever. And he's been busy age shaming Hillary Clinton:
How is this different from the amount of times Ted Nugent has threatened Hillary Clinton or Harry Reid or President Obama? That seems to happen about once a year – conservatives recycle the same jokes more than most animated programs do. So this brings us to the subject of age shaming. Yes, we here at the Top 10 Conservative Idiots are guilty of it given how many times we've attacked Clint Eastwood and posted "get off my lawn" graphics. So what are you going to do? Fight us about it? I thought liberals were supposed to be pacifist! Well there's more – in fact Donald Trump is so guilty of body shaming that one street artist in New York decided to protest by creating a nude statue of Trumpenfuror. And in the interest of good taste, no, we won't show pictures.
And by the way if you don't have a strong stomach, we here at the Top 10 do not recommend Google image searching with the safe search turned off.
But there's more. In fact not just age shaming but body shaming as well. There's enough of this in your news feed that it should make your stomach turn:
Um………………………………. They do realize they're talking about laptops right?
https://www.yahoo.com/sy/ny/api/res/1.2/.yCxRagxg4wA6iC.3tDahg--/YXBwaWQ9aGlnaGxhbmRlcjtzbT0xO3c9NzQ0O2g9NDg3O2lsPXBsYW5l/
And that didn't stop Fox News and the NBC Olympic coverage from asking whether or not gold medal winners should be wearing makeup when they accept their awards:
And what does Donald Trump think of this?
"That's because women who don't wear makeup are the worst women. See under my watch, we'll only have the best women who wear the best makeup because that's what winners do. The stupid losers who don't wear makeup are going to be locked up in a camp, and we'll build a wall around it. Because if America is going to keep winning, it only needs the beautiful people. Look at Sweden - they win all the time, and they're represented by nothing but beautiful people. So that's how America wins - we kick the ugly stupid losers out and put only the prettiest in charge! Trump out!"
This is of course Fox News, the network headed by Roger Ailes – if the GOP were in fact the evil empire, he would be Jabba The Hutt. In fact I'm surprised he doesn't have his own bikini clad Princess Leia tied up somewhere: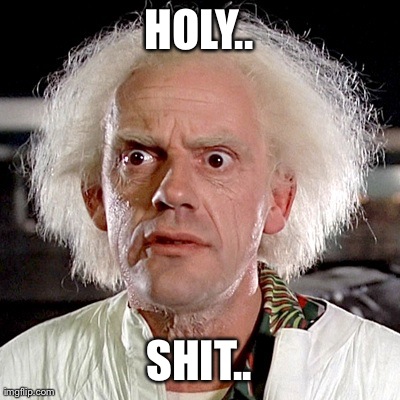 That's enough to make you ask – body shaming:
[font size="8"]Republican Sexists [/font]
We need some appropriate music for this entry. Can we get that please?
Well you know, because this jackass claims that Paul Feig ruined our childhood. Ya know. But Milo Yiannopoulos may be permanently banned from Twitter because of harassment, but that doesn't shut him up:
Now I don't want you to think the Top 10 is all about negativity! No sir / madam! In fact we try to put a positive spin on things. To be fair, Milo won his own scholarship contest! Bravo well done!
But my favorite episode in this week in *cue reverb* NEW ADVENTURES IN REPUBLICAN SEXISM!!! One of our favorite punching bags here – Rush Limbaugh – thinks Obama is riling up America's lesbian farmers for a hostile takeover:
[font size="8"]The Bathroom Police[/font]
Sigh… the bathroom police are back. And this time it's not a good thing. Originally I was going to take this space to remind everyone of what happened when the DEA went against Obama's recommendation of loosening federal restrictions on marijuana sales and usage, but as long as we're going to repeatedly deny a group of people their rights why don't we talk about what the GOP is doing to trans people once again?
And that's not the only thing the bathroom police have been doing this week. In fact remember when batshit crazy lunatic fringe religious groups like Focus On The Family and the American Family Association promised to boycott Target because of their pro-trans bathroom policy (the opposite of what Jesus would do) ? Well…
Hey AFA…
But there's still more in the war on bathrooms. In fact we go to my home state of California for this one:
How is this still a thing?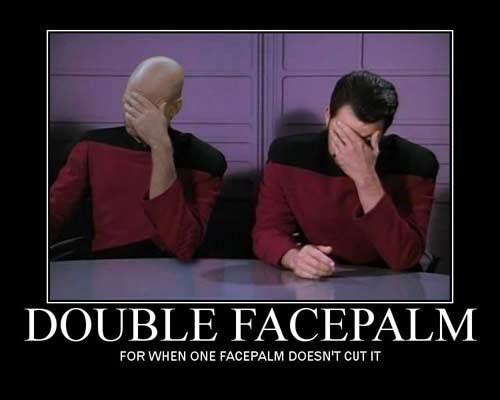 Although some good news last week – BYU may not be admitted to the Big 12 because of their anti-LGBT policies:
Excellent!
And remember when I said I would post a real sex crime every time the bathroom police felt the need to harass innocent trans people? Well they did not disappoint in our absence last week:
And this is the Mayor of Stockton!!!!
[font size="8"]Stephen Anderson[/font]
Controversial hate church pastor Stephen Anderson is no stranger to controversy or idiocy. In fact he's one of the original idiots that inspired the Top 10 revival. You might remember after all the shootings that took place last year that he wanted to ban rock concerts. But now, my friends, the tables have turned! Now he might actually get banned from South Africa because of his violent hate speech! Let's explore:
Let's stop there. Who is complaining about Anderson? Well it's the LGBT community of course.
Here's some of his greatest hits in case you're unaware:
And:
Although even he hates whackjob conspiracy theorist Alex Jones:
But what else has the hate church pastor been up to? Well I love this story. Apparently he's so afraid of "the gheys" that he will stoop to challenging an arm wrestling competition to prove his manliness. Any female or gay body builders or strong arm competitors out there want to take him up on the challenge? I'll gladly start a Go Fund Me for your plane ticket out there!
[font size="8"]Ryan Lochte[/font]
Ladies and gentlemen, boys and girls, LGBT and gender non conformers, let's get in the Top 10 Mystery Machine! Come on let's go!
That said we need some appropriate music for this. Hit it Steve!
And how great was Katy Perry's theme song Rise? That makes me want to go out and do some international diplomacy.
That sounds like a James Bond theme doesn't it?
Go away Trump. So the Olympics is a thing that is happening in Rio De Janeiro this week and next week, and we got to talk about this Ryan Lochte situation. This has been almost as all over the news as Donald Trump has. So this is the news as it originally broke and as we go down the wormhole it's going to get scarier and scarier. Kind of like walking outside the Olympic village if you're visiting Rio.
Now you might be thinking who in their right fucking mind would rob a gold medal winner at gun point? Well to answer you good sir / madam, we are going to need some appropriate music for this:
*Turns on Casey Kasem impression* It turns out, good sir / madam that Ryan Lochte wasn't robbed at gun point at all. If you look at what has come out of this, it gets weirder and weirder. Let's continue:
Whoa! Let's stop there for a minute. Let's go to the next story shall we?
That's right! He was terrified and shaken up! So why are we not sad? Well………
That's right! Ryan Lochte and his friend busted up a gas station and were being pulled over by the police who just happens to be brandishing their guns!
But we're still not done! The Brazillian government wants Ryan Lochte's passport but he was too busy, oh, I don't know fleeing the country!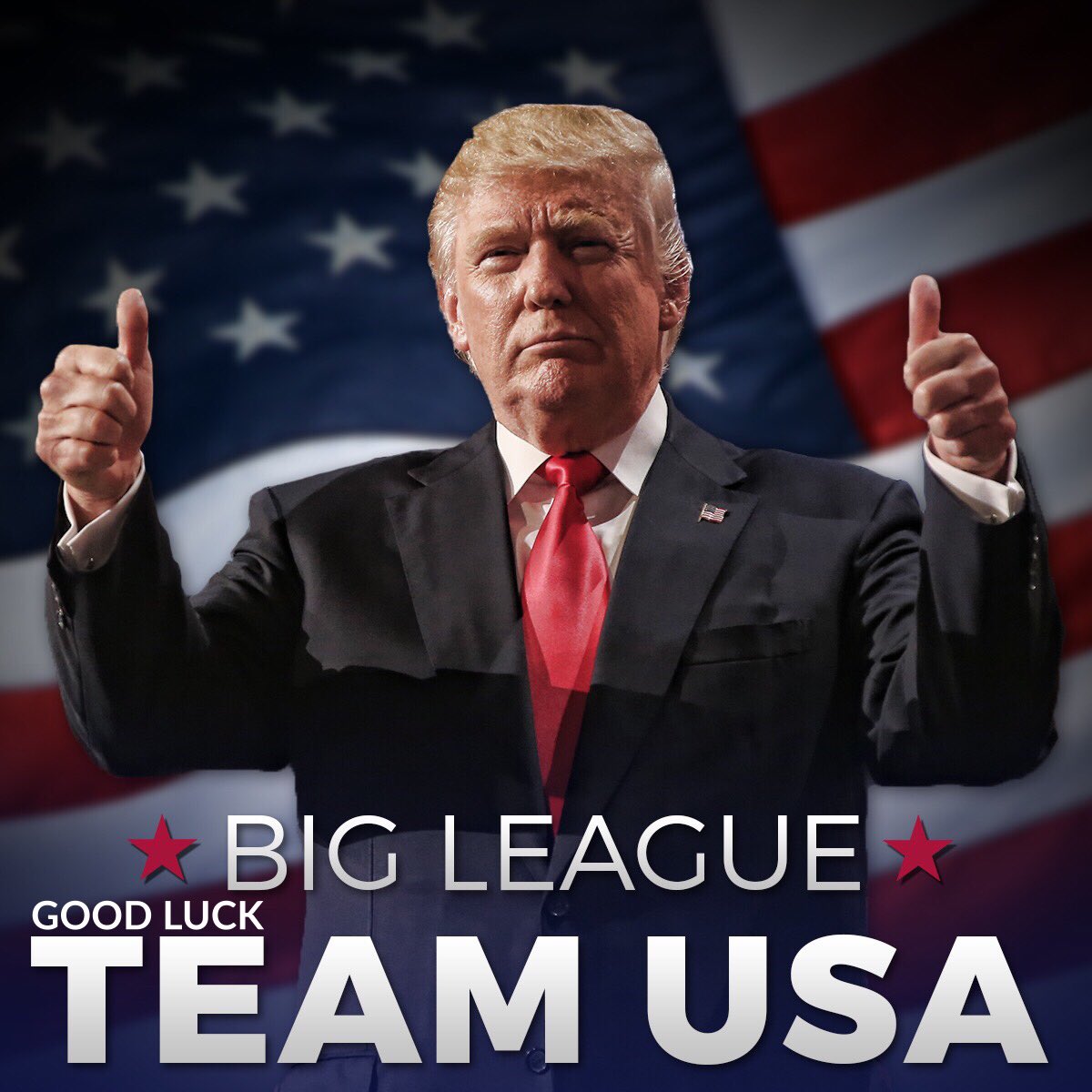 And he's apparently everything that foreigners hate about Americans:
And of course the internet being the internet turned Lochte's douchebaggery into comedy:
My favorite one is this one:
:large
But why Mr. Lotche, why? And he would have got away with it too if it wasn't for those meddling kids!
[font size="8"]And Now This:[/font]
[font size="8"]Kanye West Writes A Poem About McDonalds[/font]
You know we've got a bonus for you for putting up with all this madness. So Kanye West, America's foremost expert on the auto tune, opened a pop up shop for his self-proclaimed album of the year "The Life Of Pablo" which you can buy for $20 there. Which The Verge took the liberty of illustrating:
https://cdn0.vox-cdn.com/thumbor/WlQasY7P3mcn9zhKYq7Zi8CCSs0=/800x0/filters:no_upscale
()/cdn0.vox-cdn.com/uploads/chorus_asset/file/6975893/mcdonaldsman1.0.png
And here's a video of a guy actually reading it in a McDonalds:
See you next week and hopefully in our regularly scheduled time slot!
10 replies, 4669 views
Replies to this discussion thread
10 replies
Author
Time
Post

Top 10 Conservative Idiots #39: #HoorayFreedom Edition

[View all]

Initech
Aug 2016
OP
saidsimplesimon
Aug 2016
#1
Initech
Aug 2016
#3
amuse bouche
Aug 2016
#2
SwankyXomb
Aug 2016
#4
Initech
Aug 2016
#5
malaise
Aug 2016
#6
babylonsister
Aug 2016
#7
niyad
Aug 2016
#8
dembotoz
Aug 2016
#9
msanthrope
Aug 2016
#10