Mon Jun 22, 2015, 06:54 PM
madfloridian (88,114 posts)
What beautiful children. Pics of some who died in care of Florida's childrens' services. [View all]
I was remembering some of them I have written about through the years when I read TheNutcracker's
post about DCF at DU today.
There was this child who was found wrapped in plastic in the back of her adopted father's truck.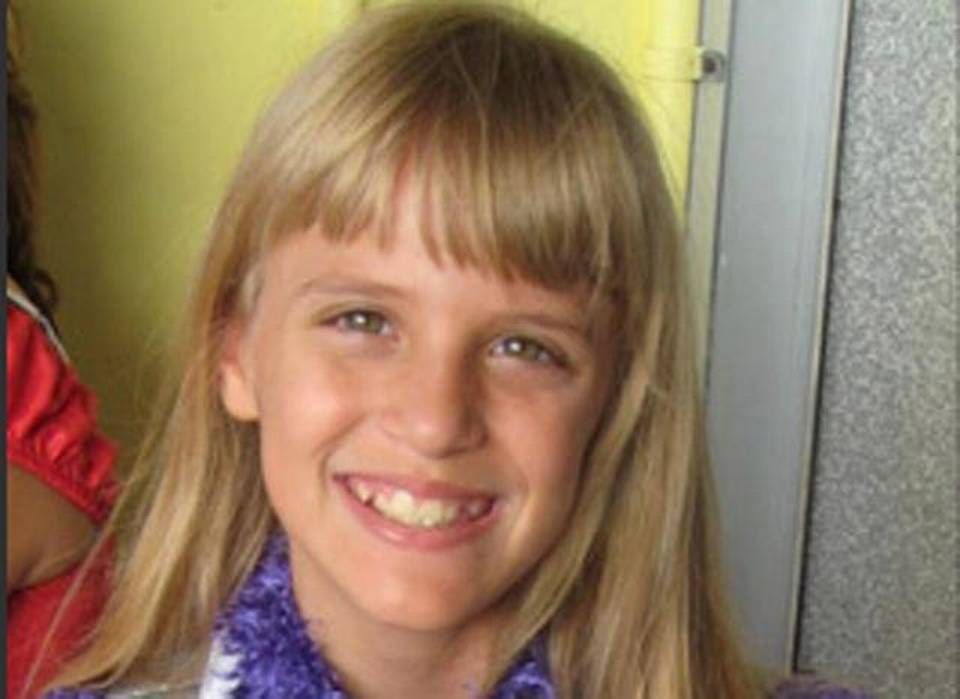 WFOR-CBS4
Handout photo shows Nubia Barahona, a 10-year-old whose body was found wrapped in plastic in a pest control truck. The girl's adoptive father, Jorge Barahona, is being held as a suspect in the girl's death.
Florida's childrens' services sued to keep media from covering death of child, torture of brother.
On Valentine's Day, 10-year-old Victor Barahona was found with life-threatening chemical burns in a pickup truck on the side of Interstate 95 in West Palm Beach. The battered-and-decomposed body of his twin sister, Nubia, was dumped in the back of the truck like so much garbage.

The real trash was spewed by the "child welfare" system that allowed Jorge and Carmen Barahona to "foster" the twins, and later adopt them despite unmistakable evidence that the couple was torturing the children to whom they were supposed to be loving saviors.

..."The miracle that Jackson Memorial's medical team had worked on Victor was a bright and badly needed point of light in this dark drama. After days of shocking revelations about the vile stew of bad social work, bad management and bad lawyering that these children had sustained, finally there was one picture worth a thousand words of thanksgiving.

You'd think the folks at the DCF would praise the Lord and pass the popcorn. Instead, they hauled Channel 7 into court to try to stop the broadcast.
Then there was
Rilya Wilson.
They never found her body.
A caretaker for Rilya Wilson, the foster child whose disappearance four years ago exposed serious flaws in Florida's child-welfare system, was indicted Wednesday on charges of murdering the girl, who was 4 years old when she vanished.

The caretaker, Geralyn Graham, was also charged with kidnapping and aggravated child abuse. Rilya's body has never been found.
Here is a collage of other children missing from DCF care.
Could Florida's DCF Have Prevented These Children's Deaths?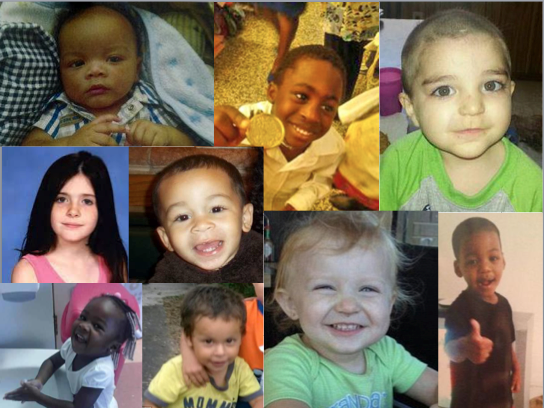 The recent deaths of so many children who had had contact with DCF has brought renewed scrutiny on a troubled agency: (clockwise from the top left, name, followed by their age at death, if known) Dontrell Melvin, unknown; Antwan Hope, 4; Dakota Stiles, 3; Ezra Raphael, 2; Aliyah Branum, 2; Jayden Morales, 2; Jewel Howard, 3; Cherish Perrywinkle, 8; and Christian Byrd, 2.
A Miami Herald investigation uncovers another 16 children who died in recent months even though their families were involved with the Department of Children and Families.

"Is anybody here not outraged?" demanded one foster parent at a recent town hall, where a group of lawmakers heard from the public and received blame as well.

Also, in just two months, Floridians are supposed to be able to shop for health insurance as part of Obamacare. But Florida Governor Rick Scott is now worried about the privacy of patient information.
There are way too many more. I worked with social workers many times when I was teaching. I admired every one of them. They were concerned about the systemic failures and had a fear of being equated with a few who did not do their job correctly.
18 replies, 3988 views
Replies to this discussion thread
18 replies
Author
Time
Post

What beautiful children. Pics of some who died in care of Florida's childrens' services.

[View all]

madfloridian
Jun 2015
OP
shenmue
Jun 2015
#1
Cleita
Jun 2015
#2
prayin4rain
Jun 2015
#3
Art_from_Ark
Jun 2015
#4
madfloridian
Jun 2015
#5
hedda_foil
Jun 2015
#6
madfloridian
Jun 2015
#7
Nay
Jun 2015
#8
madfloridian
Jun 2015
#9
Duppers
Jun 2015
#10
madfloridian
Jun 2015
#15
gordianot
Jun 2015
#11
madfloridian
Jun 2015
#17
gordianot
Jun 2015
#18
secondvariety
Jun 2015
#12
madfloridian
Jun 2015
#13
madfloridian
Jun 2015
#14
lpbk2713
Jun 2015
#16