Fri Aug 16, 2013, 06:37 PM
laserhaas (7,805 posts)
Univ of Mich Covers Up Rape by Star Kicker Brendan Gibbons: Teammates Threaten To RAPE Again [View all]
- - Most of U.S. are aware of the Penn State controversy and cover ups of sexual abuses by those deemed to be "important" to athletic programs (see Wikipedia details -
HERE
). Turns out that other Colleges and Universities are also guilty of the same bad faith conduct. Now there's a new website reporting on the University of Michigan cover ups of a Rape of a young athlete who was first assaulted by Football star kicker Brendan Gibbons in the bathroom. When the victim said no and exited the restroom, Gibbons forced her onto a bed (see Washtenaw Watchdogs Website details of the Police reports -
HERE
).
In the wake of that scandal the University of Southern California is now "caught" for being duplicitous in the cover up of sexual abuse & rape cases; but USC victims & activists managed to get attention to the matter by protests (see orange realm Diary on the matter -
HERE
). You can also look at a HuffPo story - (
HERE
).
--- Just this past week, one University (Vanderbilt) was reported to have taken a more ethical approach to a similar scandal (and much worse abuse). Vandy expelled the alleged perpetrators quickly, upon learning the news. (Please see my prior DU thread on this issue named "
Dismissed Vandy Football Players Indicted for Rape
".
This crap has to stop! Bullying by sexual abuse & rapes of our great young minds being educated is intolerable!
[br][hr][br]
University of Michigan is Successful in Quest to Grab Rising Star Football Player Brendan Gibbons
- - - Many a team wanted the multiple talented Brendan Gibbons who had powerful legs (See recruitment blog -
here
). Though most kickers tend to be smaller than the average football player,
Gibbons is large & powerful at 6' 1" 205 lbs.
Brendan Gibbons rape victim was about 1/2 his size at 106 lbs.
[br]
#at=24
[br][br]
Ann Arbor Police Mug Shot of Brendan Gibbons
Obviously the Football star was never expecting to see his picture circulated around from a Police mugshot;
Picture the courtesy of Ann Arbor, Michigan Police
[br]
[hr][br]
Univ. of Mich. Football Players Threaten to Re-RAPE Victim
- - - Though there is no question that the rape did transpire, as the Chi Psi Fraternity National Headquarters did immediately respond by putting the UofM Chapter on suspension and banned the presence of Alcohol at the Frat House future events (see link -
here
). As if this tale of abuse and woe did not already have enough carnage, the victim has been terrorized by fellow classmates and football players to keep her mouth shut.
Here's the Ann Arbor's Police picture of where the rape transpired
.
[br]
?346
[br]
WashtenawWatchdog.com Website Provides Pictures and Details of Police Report
- - - As reported by the Washtenaw Watchdog website, the victim was taken to the hospital immediately; which did a rape case review and found vaginal tearing. As reported by the blog;
After the rape, the woman left the Chi Psi house immediately. She called a friend who met her on the way back to her dorm. She was crying hysterically and she told her friend what had happened[7]. She reported the incident to the resident advisor of her dorm, to a university housing security officer, campus police and to Ann Arbor police.
Washtenaw Watchdog Blog provides the "UN"redacted verbatim Police report (
here
) and the picture of the "redacted" Police Report as is seen here;
[br]
?885
[br]
All American Football Player Taylor Lewan Threatens to RAPE the Victim Again
[br]
As reported by Washtenaw Watchdog, Brendan Gibbons roommate and fellow football player Taylor Lewan contacted the rape victim and threatened her to keep her mouth shut or else he would
Rape Her Again
!
Mr. Taylor was told he would face criminal charges
if he did it again.
He should ALREADY be facing criminal charges for Threatening/Intimidating a Victim/Witness
As reported by the Watchdog blog;
Shortly after the woman reported the rape, she began to receive threats from Gibbons roommate and fellow football player, Taylor Lewan (now an All-American), that he would rape her again if she pressed charges against Gibbons.

The threats were reported by two other football players to the Office of Student Affairs who reported them to the University police. The University police did a "wellness check" on the young woman[9] and met with Taylor Lewan. They warned Taylor Lewan not to threaten the woman again and that he might face criminal charges[10]. No criminal charges were ever filed by the campus police.
[br][hr][br]
PRAYER FOR RELIEF!
- - I would ask that all who read this: Share it with as many people as you possibly can?
University of Michigan Cronyism & Corruption Helps Cover Up RAPE
!
We simply have to put a stop to bullying and sexual assault. The very fact that the rapist and his fellow player/ friends simply DON"T GET IT - that what they did is wrong. That THREATENING to rape a victim who was already RAPED is extensively heinous and egregious - is a CRY for Big Justice.... The University of Michigan refused to help the victim -
and that Ain't RIGHT.....
This young woman has suffered greatly. Not only was she victimized by her rapist and by his roommate's threats to rape her again, but the University denied her both protection and justice. At the very least, Brendan Gibbons should have been expelled and Taylor Lewan suspended. Instead, Brendan Gibbons is about to complete a successful football career at the University of Michigan and Taylor Lewan is an All-American.
[br]
- - It is up to people like you and I to care enough to put a stop to this bull [c]hit!
[br][hr][br]
Victim Now Seeks to Help Make a Systematic Change
The victim is a person remarkable. Though she has ever right to simply slide away and help bury the whole affair, she has decided otherwise. As reported by the
WashtenawWatchdog.com
Blog;
[br]
She became very active in the cause of sexual assault prevention on campus and has been honored for that work.

"Michigan needs to reform having an in-house way of dealing with sexual assaults that helps the survivor heal while also pursuing justice for the crime. Because situations like this only make our society think sexual assault is normal and if one doesn't press charges they were lying. The false report rate is an insignificant percent, but the way our society deals with assault is the reason why it is never reported and no justice is served. I want to change this.

I want this campus to be a model for justice. With Joe Biden's 1 is 2 many campaign which focuses on the epidemic on campuses, Obama speaking out and making April sexual assault awareness month while also sending a letter to educational establishments explaining that it is the law for colleges to take responsibility in taking action for justice and the safety of their students.

I want to do something to change this problem and I want to make this story/statistic reality for Mary Sue Coleman and I want my rape which is highly documented and I did everything right so I want my situation to be a model to go through her new system and ensure the outcome was different. Because if her new policy doesn't change that outcome, then the policy is useless."

She states the problem very well. I hope President Coleman is listening.
[br]
I'd like to thank activist University of Michigan Professor Bill Kauffman for bring this case to my attention.
Would also commend the Washtenaw Watchdog Douglas Smith for doing a good job on reporting the case after he was contacted by the victim through his Facebook (
here
).
[br]
[hr][br]
I'll end this Thread with a chart given to me by LGBT activist and friend Horace Boothroyd III (I often refer to him as Mr. III). This chart shows the number of rapes and the percentage of justice in such cases.
It is disheartening!
[br]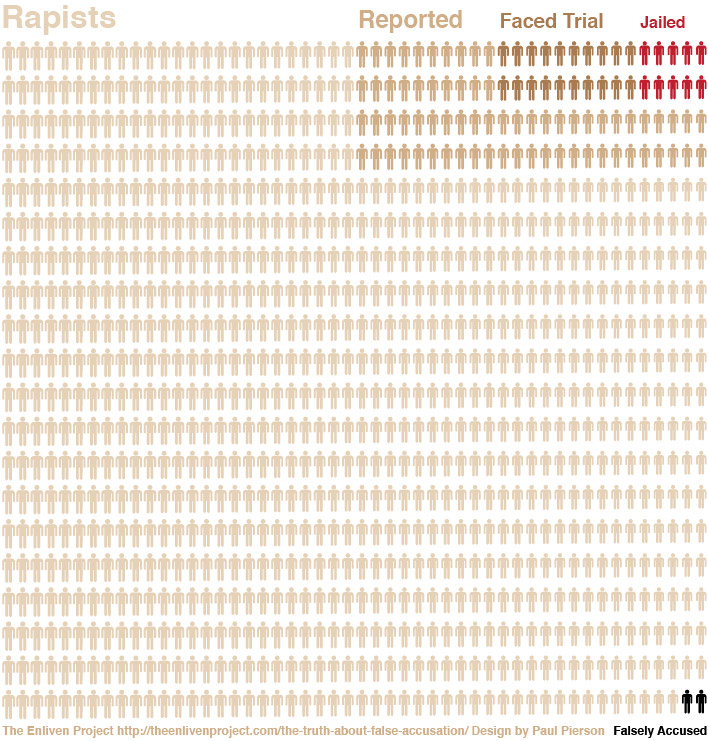 29 replies, 25343 views
Replies to this discussion thread
29 replies
Author
Time
Post

Univ of Mich Covers Up Rape by Star Kicker Brendan Gibbons: Teammates Threaten To RAPE Again

[View all]

laserhaas
Aug 2013
OP
laserhaas
Aug 2013
#1
elfin
Aug 2013
#2
laserhaas
Aug 2013
#4
elehhhhna
Aug 2013
#7
laserhaas
Aug 2013
#22
Brickbat
Aug 2013
#3
laserhaas
Aug 2013
#5
elehhhhna
Aug 2013
#8
laserhaas
Aug 2013
#13
liberalhistorian
Aug 2013
#18
laserhaas
Aug 2013
#19
Ilsa
Aug 2013
#6
laserhaas
Aug 2013
#11
Squinch
Aug 2013
#9
laserhaas
Aug 2013
#10
quinnox
Aug 2013
#12
laserhaas
Aug 2013
#14
Dawson Leery
Aug 2013
#15
laserhaas
Aug 2013
#20
Dawson Leery
Aug 2013
#23
laserhaas
Aug 2013
#24
NuclearDem
Aug 2013
#16
gollygee
Aug 2013
#17
laserhaas
Aug 2013
#21
Name removed
Aug 2013
#25
arcane1
Aug 2013
#26
laserhaas
Aug 2013
#27
arcane1
Aug 2013
#28
laserhaas
Aug 2013
#29