Mon Mar 11, 2013, 04:25 AM
AsahinaKimi (20,776 posts)
"Please, do NOT pray for Japan.." [View all]
Last edited Tue Mar 12, 2013, 08:11 PM - Edit history (1)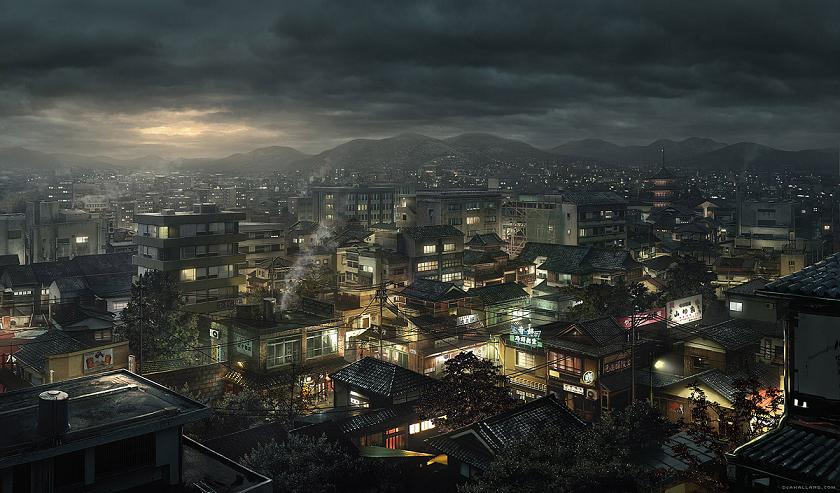 Today of course is the anniversary of 3/11 the Tsunami and Earthquake in Japan. I was trying to think about something to write about, and so I want to relate a story about what happened shortly after 3/11.
Some of you may know that I do hang out in some chat rooms, that are open to international traffic. Because of this I have made many close friends in Asia. Places like Taiwan, Beijing, The Philippines, Malaysia, Indonesia, South Korea and of course Japan.
After the Earthquake and Tsunami, one of my close friends told me he had lost some close friends there. I, of course asked him what I might do and the first thing he said, surprised me.
"Well first of all, do not tell me you want to Pray for Japan! I am sick to death of hearing this. Prayers will not provide people with blankets, food, and shelter. Japanese are mostly atheists anyway. They do follow Shinto and Buddhism but not to the point that they believe that there will be divine intervention. That some God will swoop down and save people from the on rushing waters of the ocean. What you can do is donate if you wish. Any amount will help."
He thanked me and said he was really too upset to talk any further about what had happened. He was correct, people were saying on twitter and other places on the internet that they would like to offer their prayers to Japan. To the people who lived in areas, that had ended up looking like this..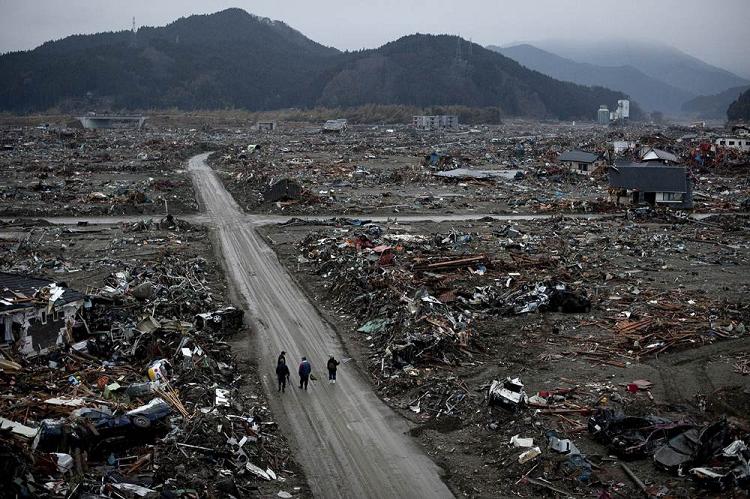 Prayers were not what they needed. In my experience, Japanese were ALL profoundly moved by all the help and good wishes they received. By and large, most Japanese have no idea that their small country is important to Americans at all. They do not feel they are important to the US in the same way they feel the US is important to them -and they were all moved by the aid they received.
I rallied many of my friends on line to dig in and donate. Over a span of four months I had donated 800 US dollars to Japan's relief effort. Many of my friends did what they could. Some only because they loved Anime, or loved to watch Japanese Drama, or loved listening to Jpop, Jrock and Visuel Kei. Many of us were concerned about our friends who seemed to go missing during that time period. Fortunately they all returned to the website and checked in with us to tell us they were okay, and had to help out locally.
It was during this time period I had started on DU a photo of the day posting, trying to keep peoples mind on how this disaster were affecting the people in Japan. There were photos of mass burials, of Buddhist priests saying their quiet prayers over the bodies of those who were gone. (I should note that, for Japanese, Buddhism comes for those who are departing this life, while Shinto and its ideas are for the living.) There were photos from the make shift shelters and mostly photos of the ruined towns taken out by the Tsunami. Of course there was also the news from Fukushima, and how children were given devices like a Geiger counter to use on their way to school to avoid hot spots.
The information was constantly coming from Japan about all that had happened and of those who preformed heroically during this bad situation. Stories of an American Teacher who died saving their students, and the horrific videos of cars being swept away as those inside were helpless to escape. The stories of brave older men, wanting to go into the plant, knowing that radiation might end their long lived lives, only to help save the area from further contamination.
DU was very supportive during that time period. I want to thank many who did donate their hard earned money to help the people of Japan. Americans have always found a way to reach out and send money to those who are in need. Our country has done this again and again in the past and for that I am grateful to all of you who did, and to have been a part in a small way for the relief effort.
some of you may recall seeing this video
**Edited to note this video makes me cry. Like all that has happened it has touched me deeply as well.
116 replies, 31409 views
Replies to this discussion thread
116 replies
Author
Time
Post

"Please, do NOT pray for Japan.."

[View all]

AsahinaKimi
Mar 2013
OP
malaise
Mar 2013
#1
AsahinaKimi
Mar 2013
#4
Hissyspit
Mar 2013
#15
malaise
Mar 2013
#16
AsahinaKimi
Mar 2013
#18
Hissyspit
Mar 2013
#91
BeHereNow
Mar 2013
#2
AsahinaKimi
Mar 2013
#5
kardonb
Mar 2013
#41
AsahinaKimi
Mar 2013
#48
lexw
Mar 2013
#77
smirkymonkey
Mar 2013
#84
AsahinaKimi
Mar 2013
#96
sakabatou
Mar 2013
#3
AsahinaKimi
Mar 2013
#6
A HERETIC I AM
Mar 2013
#9
ReRe
Mar 2013
#7
AsahinaKimi
Mar 2013
#8
davidpdx
Mar 2013
#10
AsahinaKimi
Mar 2013
#13
davidpdx
Mar 2013
#14
Katashi_itto
Mar 2013
#11
AsahinaKimi
Mar 2013
#12
Art_from_Ark
Mar 2013
#17
Bonobo
Mar 2013
#19
AsahinaKimi
Mar 2013
#20
Bonobo
Mar 2013
#21
RobertEarl
Mar 2013
#71
Bonobo
Mar 2013
#78
RobertEarl
Mar 2013
#80
Bonobo
Mar 2013
#81
GoCubsGo
Mar 2013
#22
AsahinaKimi
Mar 2013
#26
Marrah_G
Mar 2013
#28
AsahinaKimi
Mar 2013
#66
Marrah_G
Mar 2013
#67
AsahinaKimi
Mar 2013
#115
zappaman
Mar 2013
#70
AsahinaKimi
Mar 2013
#73
GoCubsGo
Mar 2013
#43
AsahinaKimi
Mar 2013
#49
AtheistCrusader
Mar 2013
#45
Fire Walk With Me
Mar 2013
#23
progressoid
Mar 2013
#24
davidthegnome
Mar 2013
#25
AsahinaKimi
Mar 2013
#27
tavalon
Mar 2013
#82
AsahinaKimi
Mar 2013
#98
BlueCollar
Mar 2013
#29
AsahinaKimi
Mar 2013
#112
Jester Messiah
Mar 2013
#30
tblue
Mar 2013
#31
AsahinaKimi
Mar 2013
#33
Generic Other
Mar 2013
#93
AsahinaKimi
Mar 2013
#95
AsahinaKimi
Mar 2013
#34
whatchamacallit
Mar 2013
#32
AsahinaKimi
Mar 2013
#35
whatchamacallit
Mar 2013
#37
zappaman
Mar 2013
#36
AsahinaKimi
Mar 2013
#38
catchnrelease
Mar 2013
#55
AsahinaKimi
Mar 2013
#56
TygrBright
Mar 2013
#39
babylonsister
Mar 2013
#88
nadinbrzezinski
Mar 2013
#40
AsahinaKimi
Mar 2013
#47
nadinbrzezinski
Mar 2013
#50
Octafish
Mar 2013
#42
AtheistCrusader
Mar 2013
#44
RoccoR5955
Mar 2013
#46
AsahinaKimi
Mar 2013
#99
midnight
Mar 2013
#51
AsahinaKimi
Mar 2013
#52
midnight
Mar 2013
#86
rhett o rick
Mar 2013
#53
Bay Boy
Mar 2013
#54
LongTomH
Mar 2013
#57
AsahinaKimi
Mar 2013
#58
LongTomH
Mar 2013
#59
gateley
Mar 2013
#60
AsahinaKimi
Mar 2013
#62
spanone
Mar 2013
#61
AsahinaKimi
Mar 2013
#63
bbgrunt
Mar 2013
#64
AsahinaKimi
Mar 2013
#65
locks
Mar 2013
#68
Lifelong Protester
Mar 2013
#69
AsahinaKimi
Mar 2013
#72
Cha
Mar 2013
#74
AsahinaKimi
Mar 2013
#75
Cha
Mar 2013
#76
opiate69
Mar 2013
#79
AsahinaKimi
Mar 2013
#97
RedCappedBandit
Mar 2013
#83
Codeine
Mar 2013
#85
AsahinaKimi
Mar 2013
#102
smirkymonkey
Mar 2013
#87
AsahinaKimi
Mar 2013
#104
babylonsister
Mar 2013
#89
AsahinaKimi
Mar 2013
#103
Lady Freedom Returns
Mar 2013
#90
AsahinaKimi
Mar 2013
#101
Lady Freedom Returns
Mar 2013
#108
AsahinaKimi
Mar 2013
#109
Lady Freedom Returns
Mar 2013
#110
AsahinaKimi
Mar 2013
#111
awoke_in_2003
Mar 2013
#92
PatrynXX
Mar 2013
#94
AsahinaKimi
Mar 2013
#105
Bonobo
Mar 2013
#116
Skittles
Mar 2013
#100
AsahinaKimi
Mar 2013
#106
Skittles
Mar 2013
#107
Le Taz Hot
Mar 2013
#113
AsahinaKimi
Mar 2013
#114