Sat Feb 2, 2013, 02:28 PM
SomethingFishy (4,876 posts)
I live in the greatest country in the world! Land of the free! (dial up warning, pics! Graphic!) [View all]
Last edited Sun Feb 3, 2013, 01:23 PM - Edit history (1)
This is where I live.
This is my house:
This is where my kids go to school:
This is where I work:
These are my streets, where I walk, ride, and drive:
When I need to go far, this is how I travel:
This is the new place in Utah where the government monitors all my phone calls, my e-mails, my texts and tweets.
And mind you, all this "freedom" comes at a cost: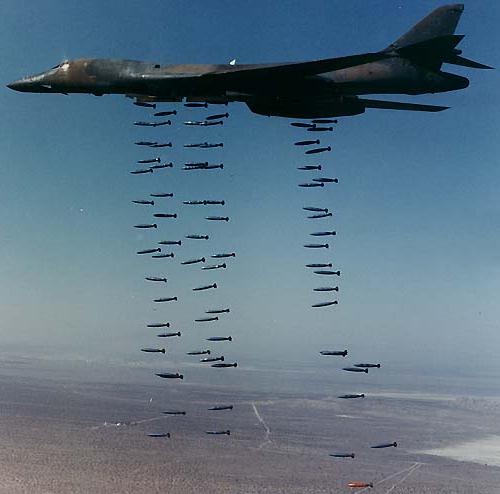 Let's check in with Lee Greenwood:
From the lakes of Minnesota,
to the hills of Tennessee.
Across the plains of Texas,
From sea to shining sea.
From Detroit down to Houston,
and New York to L.A.
Well there's pride in every American heart,
and its time we stand and say.
That I'm proud to be an American,
where at least I know I'm free.
Well, I hope we all enjoy the "freedom".... because it's expensive. Really, really expensive....
Rant over.
148 replies, 19987 views
Replies to this discussion thread
148 replies
Author
Time
Post

I live in the greatest country in the world! Land of the free! (dial up warning, pics! Graphic!)

[View all]

SomethingFishy
Feb 2013
OP
gtar100
Feb 2013
#1
Lifelong Protester
Feb 2013
#2
ChisolmTrailDem
Feb 2013
#3
Egalitarian Thug
Feb 2013
#4
Brigid
Feb 2013
#10
AverageJoe90
Feb 2013
#47
mogli
Feb 2013
#69
arcane1
Feb 2013
#71
Post removed
Feb 2013
#73
hrmjustin
Feb 2013
#75
arcane1
Feb 2013
#76
Brickbat
Feb 2013
#5
SomethingFishy
Feb 2013
#9
Brickbat
Feb 2013
#12
SomethingFishy
Feb 2013
#22
snappyturtle
Feb 2013
#118
Brickbat
Feb 2013
#147
AverageJoe90
Feb 2013
#48
truebluegreen
Feb 2013
#6
nonoxy9
Feb 2013
#7
L0oniX
Feb 2013
#8
tama
Feb 2013
#101
indepat
Feb 2013
#11
mogli
Feb 2013
#72
prole_for_peace
Feb 2013
#78
xtraxritical
Feb 2013
#79
WillyT
Feb 2013
#13
Ian Iam
Feb 2013
#45
siligut
Feb 2013
#14
Comrade Grumpy
Feb 2013
#16
SomethingFishy
Feb 2013
#83
kenny blankenship
Feb 2013
#126
siligut
Feb 2013
#132
Demo_Chris
Feb 2013
#15
arthritisR_US
Feb 2013
#17
20score
Feb 2013
#18
skydive forever
Feb 2013
#19
riverbendviewgal
Feb 2013
#20
Buzz Clik
Feb 2013
#27
BlueCaliDem
Feb 2013
#58
riverbendviewgal
Feb 2013
#63
xtraxritical
Feb 2013
#80
riverbendviewgal
Feb 2013
#87
eppur_se_muova
Feb 2013
#84
riverbendviewgal
Feb 2013
#86
amuse bouche
Feb 2013
#115
Buzz Clik
Feb 2013
#116
4Q2u2
Feb 2013
#56
BlueCaliDem
Feb 2013
#60
4Q2u2
Feb 2013
#93
BlueCaliDem
Feb 2013
#106
4Q2u2
Feb 2013
#109
BlueCaliDem
Feb 2013
#117
4Q2u2
Feb 2013
#139
hunter
Feb 2013
#62
4Q2u2
Feb 2013
#94
mbperrin
Feb 2013
#131
datasuspect
Feb 2013
#64
4Q2u2
Feb 2013
#95
paleotn
Feb 2013
#65
4Q2u2
Feb 2013
#91
Nevernose
Feb 2013
#70
4Q2u2
Feb 2013
#96
Democracyinkind
Feb 2013
#98
4Q2u2
Feb 2013
#104
Democracyinkind
Feb 2013
#123
4Q2u2
Feb 2013
#138
newthinking
Feb 2013
#136
newthinking
Feb 2013
#81
4Q2u2
Feb 2013
#92
tblue37
Feb 2013
#100
4Q2u2
Feb 2013
#103
juajen
Feb 2013
#121
4Q2u2
Feb 2013
#141
Arugula Latte
Feb 2013
#127
4Q2u2
Feb 2013
#140
DakotaLady
Feb 2013
#21
zeemike
Feb 2013
#23
plethoro
Feb 2013
#24
ReRe
Feb 2013
#25
Buzz Clik
Feb 2013
#28
ReRe
Feb 2013
#30
Buzz Clik
Feb 2013
#31
ReRe
Feb 2013
#38
Buzz Clik
Feb 2013
#39
ReRe
Feb 2013
#42
Buzz Clik
Feb 2013
#46
tama
Feb 2013
#102
Buzz Clik
Feb 2013
#26
SomethingFishy
Feb 2013
#41
Buzz Clik
Feb 2013
#44
AverageJoe90
Feb 2013
#50
paleotn
Feb 2013
#66
Festivito
Feb 2013
#89
Martin Eden
Feb 2013
#99
Heywood J
Feb 2013
#145
Buzz Clik
Feb 2013
#146
Buzz505
Feb 2013
#29
Lenomsky
Feb 2013
#32
Tierra_y_Libertad
Feb 2013
#33
BlueJazz
Feb 2013
#34
DogPawsBiscuitsNGrav
Feb 2013
#35
leveymg
Feb 2013
#36
MFM008
Feb 2013
#37
OGKush
Feb 2013
#40
JDPriestly
Feb 2013
#43
AverageJoe90
Feb 2013
#49
Whovian
Feb 2013
#51
Flying Squirrel
Feb 2013
#52
lpbk2713
Feb 2013
#53
joelz
Feb 2013
#54
blaze
Feb 2013
#55
4Q2u2
Feb 2013
#59
awoke_in_2003
Feb 2013
#57
Snarkoleptic
Feb 2013
#61
blkmusclmachine
Feb 2013
#67
tilsammans
Feb 2013
#68
SunSeeker
Feb 2013
#74
lunasun
Feb 2013
#77
Summer Hathaway
Feb 2013
#90
Egalitarian Thug
Feb 2013
#125
Timbuk3
Feb 2013
#82
leveymg
Feb 2013
#105
RKP5637
Feb 2013
#85
wtmusic
Feb 2013
#88
TomClash
Feb 2013
#97
Doctor_J
Feb 2013
#107
valerief
Feb 2013
#108
heaven05
Feb 2013
#110
valerief
Feb 2013
#111
heaven05
Feb 2013
#112
treestar
Feb 2013
#113
Jamaal510
Feb 2013
#119
SomethingFishy
Feb 2013
#124
treestar
Feb 2013
#142
SomethingFishy
Feb 2013
#143
Egalitarian Thug
Feb 2013
#129
amuse bouche
Feb 2013
#114
Bennyboy
Feb 2013
#120
juajen
Feb 2013
#122
liberal N proud
Feb 2013
#128
loudsue
Feb 2013
#130
LWolf
Feb 2013
#133
SomethingFishy
Feb 2013
#135
LWolf
Feb 2013
#137
Carolina
Feb 2013
#134
HiPointDem
Feb 2013
#144
woo me with science
Feb 2013
#148