Fri Feb 1, 2013, 10:08 PM
Octafish (55,745 posts)
When Truth Tried to Stop War [View all]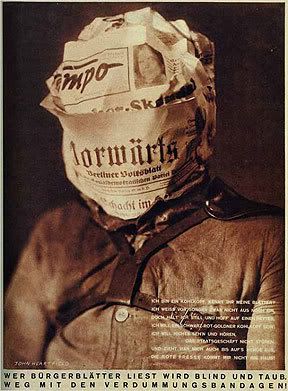 When Truth Tried to Stop War
Exclusive: The year 2013 is the one-decade anniversary of the U.S. political/media system's failure to stop a criminal President from launching a war of aggression on Iraq. It was a shameful time when only a few brave individuals, like the U.K.'s Katharine Gun, did the right thing, ex-CIA analyst Ray McGovern reports.
By Ray McGovern
ConsortiumNews.com, Feb. 1, 2013
Ten years ago, Katharine Gun, then a 28-year-old British intelligence officer, saw an e-mailed memo from the U.S. National Security Agency (NSA) that confirmed for her in black and white the already widespread suspicion that the U.S. and U.K. were about to launch war against Iraq on false pretenses.
Doing what she could to head off what she considered, correctly, an illegal war of aggression, she printed a copy of the memo and arranged for a friend to give it to the London Observer. "I have always ever followed my conscience," she said, explaining what drove her to take such a large risk.
Those early months of 2003 were among the worst of times – and not just because the U.S. and U.K. leaders were perverting the post-World War II structure that those same nations designed to stop aggressive wars, but because the vast majority of U.S. and U.K. institutions including the major news organizations and the nations' legislatures were failing miserably to provide any meaningful check or balance.
The common excuse from politicians, bureaucrats, editors and other opinion leaders was that there was no way the momentum toward war could be stopped, so why take on the career damage that would result from getting in the way. And if Ms. Gun were made of lesser stuff, she might have hidden behind a similar self-serving excuse or found solace in other comforting rationalizations, like the government must know what it's doing, or what do I, a Mandarin-to-English translator, know about Iraq.
CONTINUED...
http://consortiumnews.com/2013/01/31/when-truth-tried-to-stop-war/
DU was full of brave people then. Almost all opposed Bush and Blair and their illegal, immoral and unnecessary war on Iraq.
82 replies, 7373 views
Replies to this discussion thread
82 replies
Author
Time
Post

When Truth Tried to Stop War

[View all]

Octafish
Feb 2013
OP
Thinkingabout
Feb 2013
#1
Octafish
Feb 2013
#3
Egalitarian Thug
Feb 2013
#2
Thinkingabout
Feb 2013
#5
Egalitarian Thug
Feb 2013
#10
Thinkingabout
Feb 2013
#11
Egalitarian Thug
Feb 2013
#12
stevenleser
Feb 2013
#14
Egalitarian Thug
Feb 2013
#17
stevenleser
Feb 2013
#19
Egalitarian Thug
Feb 2013
#23
stevenleser
Feb 2013
#24
Egalitarian Thug
Feb 2013
#25
stevenleser
Feb 2013
#27
Egalitarian Thug
Feb 2013
#29
stevenleser
Feb 2013
#30
Egalitarian Thug
Feb 2013
#34
RandiFan1290
Feb 2013
#37
stevenleser
Feb 2013
#42
Comrade Grumpy
Feb 2013
#45
stevenleser
Feb 2013
#39
Egalitarian Thug
Feb 2013
#40
stevenleser
Feb 2013
#41
Comrade Grumpy
Feb 2013
#43
stevenleser
Feb 2013
#53
Egalitarian Thug
Feb 2013
#51
stevenleser
Feb 2013
#54
Egalitarian Thug
Feb 2013
#64
Egalitarian Thug
Feb 2013
#52
Octafish
Feb 2013
#6
Egalitarian Thug
Feb 2013
#20
stevenleser
Feb 2013
#13
Egalitarian Thug
Feb 2013
#16
stevenleser
Feb 2013
#18
Egalitarian Thug
Feb 2013
#21
stevenleser
Feb 2013
#22
Martin Eden
Feb 2013
#26
stevenleser
Feb 2013
#28
magellan
Feb 2013
#33
stevenleser
Feb 2013
#38
Martin Eden
Feb 2013
#44
stevenleser
Feb 2013
#56
Martin Eden
Feb 2013
#62
magellan
Feb 2013
#48
stevenleser
Feb 2013
#57
magellan
Feb 2013
#61
stevenleser
Feb 2013
#58
magellan
Feb 2013
#63
Comrade Grumpy
Feb 2013
#47
magellan
Feb 2013
#49
stevenleser
Feb 2013
#55
HiPointDem
Feb 2013
#50
leftstreet
Feb 2013
#4
Octafish
Feb 2013
#8
hay rick
Feb 2013
#7
Octafish
Feb 2013
#65
7wo7rees
Feb 2013
#9
Octafish
Feb 2013
#66
4Q2u2
Feb 2013
#78
stevenleser
Feb 2013
#15
Octafish
Feb 2013
#67
stevenleser
Feb 2013
#71
stevenleser
Feb 2013
#72
Tierra_y_Libertad
Feb 2013
#31
Octafish
Feb 2013
#68
Ian Iam
Feb 2013
#32
Octafish
Feb 2013
#69
Initech
Feb 2013
#35
Octafish
Feb 2013
#70
Initech
Feb 2013
#73
LongTomH
Feb 2013
#36
Octafish
Feb 2013
#74
LongTomH
Feb 2013
#80
Octafish
Feb 2013
#81
LongTomH
Feb 2013
#82
WillyT
Feb 2013
#46
Octafish
Feb 2013
#75
nadinbrzezinski
Feb 2013
#59
Octafish
Feb 2013
#76
WinkyDink
Feb 2013
#60
Octafish
Feb 2013
#77
Oilwellian
Feb 2013
#79