Sat Jan 19, 2013, 06:15 PM
Solly Mack (69,816 posts)
January Photo Contest Thread #1 [View all]
Hello Everyone!


Welcome to the first photo contest of the year. Enjoy!


The theme for the January Photo Contest is: Lost or Discarded Items.



The top two in each thread will advance to the finals. The next four highest overall also advance to the finals.


Preliminary Round will run for 72 hours.


Finals will be posted shortly thereafter and will run for 72 hours.


Please share your comments and help to keep this thread kicked.

Thank you!

Solly Mack


NOTE: Skinner has authorized this contest be run in GD.
Thread
2
Thread
3
"Bumper Pool"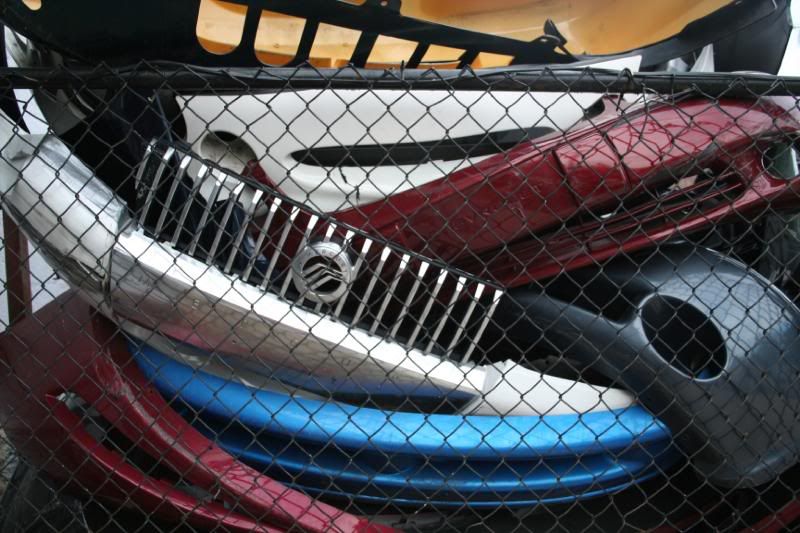 "Have a seat"
"Tragedy Strikes"
"Soggy Goodbye to Sandy Refuse"
"Break's Over Dude!"
"Rinse and Recycle"
"Tangled Trash"
"Discarded Can - New Construction"
"wont someone adopt me?????"
"Lost in the Fog"
46 votes, 0 passes | Time left: Time expired
"Bumper Pool"

1 (2%)

"Have a seat"

0 (0%)

"Tragedy Strikes"

6 (13%)

"Soggy Goodbye to Sandy Refuse"

0 (0%)

"Break's Over Dude!"

1 (2%)

"Rinse and Recycle"

22 (48%)

"Tangled Trash"

2 (4%)

"Discarded Can - New Construction"

0 (0%)

"wont someone adopt me?????"

7 (15%)

"Lost in the Fog"

7 (15%)

0 DU members did not wish to select any of the options provided.
Show usernames

Disclaimer: This is an Internet poll
53 replies, 4022 views
Replies to this discussion thread
53 replies
Author
Time
Post

January Photo Contest Thread #1

[View all]

Solly Mack
Jan 2013
OP
Solly Mack
Jan 2013
#1
NV Whino
Jan 2013
#2
Mnemosyne
Jan 2013
#3
antiquie
Jan 2013
#4
alfredo
Jan 2013
#5
handmade34
Jan 2013
#6
Iwillnevergiveup
Jan 2013
#7
MichaelSoE
Jan 2013
#8
Dyedinthewoolliberal
Jan 2013
#9
Auntie Bush
Jan 2013
#10
annabanana
Jan 2013
#11
alittlelark
Jan 2013
#12
a kennedy
Jan 2013
#13
annabanana
Jan 2013
#14
ZombieHorde
Jan 2013
#15
GoneOffShore
Jan 2013
#16
Iggo
Jan 2013
#17
UnrepentantLiberal
Jan 2013
#18
Mira
Jan 2013
#19
Carla in Sequim
Jan 2013
#20
Solly Mack
Jan 2013
#21
Dyedinthewoolliberal
Jan 2013
#22
JohnnyRingo
Jan 2013
#23
Grateful for Hope
Jan 2013
#24
Solly Mack
Jan 2013
#25
Earth_First
Jan 2013
#26
HappyMe
Jan 2013
#27
Solly Mack
Jan 2013
#28
Earth_First
Jan 2013
#29
Mira
Jan 2013
#30
Chellee
Jan 2013
#31
Earth_First
Jan 2013
#32
Heidi
Jan 2013
#33
Celebration
Jan 2013
#34
Solly Mack
Jan 2013
#35
Liberal_Dog
Jan 2013
#36
Solly Mack
Jan 2013
#37
Blue_In_AK
Jan 2013
#38
nclib
Jan 2013
#39
Mira
Jan 2013
#40
Solly Mack
Jan 2013
#41
SouthernDonkey
Jan 2013
#42
In_The_Wind
Jan 2013
#43
a kennedy
Jan 2013
#44
Solly Mack
Jan 2013
#45
Solly Mack
Jan 2013
#46
Solly Mack
Jan 2013
#47
Pharaoh
Jan 2013
#48
Solly Mack
Jan 2013
#49
Pharaoh
Jan 2013
#50
Solly Mack
Jan 2013
#51
Pharaoh
Jan 2013
#52
Solly Mack
Jan 2013
#53