Fri Dec 21, 2012, 09:59 PM
ralps (64,804 posts)
Mandatory Friday Malloy Truthseekers check in!! TGIF! Waiting for the World to Change & [View all]
a new kitty gif

These 3 stations say they have Mike on from 9pm to midnight eastern & It seems as though these 3 links work
http://radiotime.com/station/s_45192/KTLK_1150.aspx
http://www.green960.com/main.html
<1 to 3 am pacific?
http://themic921.com/main.html
< 12-3am central
http://www.ohiomajorityradio.com
/ It says it has Mike on from 9pm to midnight
http://www.mikemalloy.com
/
http://www.sirius.com/siriusleft
http://stream.am950ktnf.com:8000/listen.pls
http://www.am1090seattle.com
/
Here's the Malloy stream link-
http://server2.whiterosesociety.org:8000/truthseeker.m3u
http://www.mikemalloy.com/members/member.php
For a more low key Chatroom try-
http://headonradionetwork.com/chatroom
/ Here's the HORN Chatroom link-
http://client0.sigmachat.com/sc.php?id=137054
Mike's Blog Picks
http://www.fairywoodland.com
/
http://candorcandy.vox.com
/
http://www.unknownnews.org/
http://www.pbsblog.com/
http://www.americanfilms.com
/
http://www.officialwire.com
/
http://www.justcoffeeart.com
/
http://www.democraticwarrior.com
http://www.markmarshall.com
/
http://www.democracyinteractive.com
/
http://www.redpill8.blogspot.com/
http://www.switch2green.org
http://www.superbeans.com
/
Please Support www.WhiteRoseSociety.org if you can! & Please support The HORN if you can-
http://www.headonradionetwork.com
Introducing the HORN Forums!!!-
http://headonradionetwork.com/forum
/
http://www.ustream.tv/themikemalloyshow
An Important Message
A Message To Our KPOJ Listeners
We want to thank all of you to listening to The Mike Malloy Show on KPOJ in Portland, Oregon. We are sorry to announce that KPOJ has ceased to broadcast Progressive Talk. The good news is that you can continue to listen to the program! We invite you to join your fellow Truthseekers who have become part of our Malloycast community by subscribing to our premium podcasts. This allows you to download the program when you want, wherever you want, and listen commercial-free at your convenience! Please visit this link for more information, and again, accept our sincere thanks for all the ways you "keep it lit" by supporting our independent broadcasting efforts.
http://www.mikemalloy.com/2012/12/waiting-for-the-world-to-change/
Waiting for the World to Change
Written on December 21, 2012
Or waiting for the world to end! Join us for the countdown to the apocalyptic LIVE from 9PM until the end of the world!
We'll also discuss the NRA's position on the Newtown tragedy. Their solution? All teachers should be armed! The New York Times reports:
After a weeklong silence since the Connecticut school shootings, the National Rifle Association on Friday called for a program to arm and train guards in schools as the best way to protect children from gun violence. The group blamed video games, the news media and lax law enforcement – but not guns – for a recent rash of mass shootings.
It offered no new proposals to restrict firearms.
"The only thing that stops a bad guy with a gun is a good guy with a gun," said Wayne LaPierre, the N.R.A.'s vice president, at a packed media event was interrupted twice by protesters demanding tougher gun controls.
Angry and combative, Mr. LaPierre, who has led the N.R.A.'s operations for two decades, complained that the news media had unfairly "demonized gun owners," and he called the makers of violent video games "a callous, corrupt and corrupting shadow industry that sells, and sows, violence against its own people."
Shock over the Connecticut shootings has spurred wide calls for tighter gun control measures, with even some pro-gun lawmakers aligned with the N.R.A. saying that they were rethinking their positions. With the N.R.A. unusually quiet since the shootings, gun control supporters and opponents had looked to Friday's event as a sign of how the nation's largest and best-known gun lobby would respond and whether it would pledge cooperation with the White House and lawmakers seeking new actions.
Mr. LaPierre's defiant tone suggested otherwise. He and David Keene, the group's president, took no questions from reporters at the event who called out asking whether they planned to work with President Obama.
Gee, why not the students, too? What happens if a student upset with their grades grabs a gun from a teacher? Is there any rational human being in America who thinks it's a nifty idea to have guns in schools?
Heck, some schools won't even allow a student to bring in a plastic butter knife to cut their apples. But Wayne LaPierre wants to turn our public schools into shooting ranges. Maybe the world is ending.
But in case we wake up tomorrow and, well, wake up tomorrow, we'd love for you to participate in the program by writing a sponsorship message for Mike to read, or subscribing to our podcasts.
Join us LIVE at 9PM ET for these and other stories! 877-996-2556
Be Sociable, Share!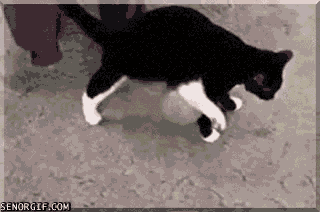 50 replies, 3647 views
Replies to this discussion thread
50 replies
Author
Time
Post

Mandatory Friday Malloy Truthseekers check in!! TGIF! Waiting for the World to Change &

[View all]

ralps
Dec 2012
OP
ralps
Dec 2012
#1
cal04
Dec 2012
#3
ralps
Dec 2012
#7
smokey nj
Dec 2012
#21
ralps
Dec 2012
#30
smokey nj
Dec 2012
#34
cal04
Dec 2012
#2
ralps
Dec 2012
#4
Liberal_Dog
Dec 2012
#6
smokey nj
Dec 2012
#13
Liberal_Dog
Dec 2012
#5
ralps
Dec 2012
#8
cal04
Dec 2012
#10
smokey nj
Dec 2012
#16
smokey nj
Dec 2012
#9
Liberal_Dog
Dec 2012
#11
smokey nj
Dec 2012
#17
cal04
Dec 2012
#12
smokey nj
Dec 2012
#18
ralps
Dec 2012
#14
smokey nj
Dec 2012
#19
ralps
Dec 2012
#29
smokey nj
Dec 2012
#31
ralps
Dec 2012
#35
cal04
Dec 2012
#15
smokey nj
Dec 2012
#23
cal04
Dec 2012
#26
alp227
Dec 2012
#20
Liberal_Dog
Dec 2012
#22
cal04
Dec 2012
#25
ralps
Dec 2012
#32
smokey nj
Dec 2012
#24
Liberal_Dog
Dec 2012
#27
smokey nj
Dec 2012
#28
ralps
Dec 2012
#33
smokey nj
Dec 2012
#36
alp227
Dec 2012
#42
ralps
Dec 2012
#43
alp227
Dec 2012
#44
cal04
Dec 2012
#37
smokey nj
Dec 2012
#38
ralps
Dec 2012
#39
cal04
Dec 2012
#40
ralps
Dec 2012
#41
alp227
Dec 2012
#45
TeeYiYi
Dec 2012
#46
ralps
Dec 2012
#48
TeeYiYi
Dec 2012
#49
ralps
Dec 2012
#47
alp227
Dec 2012
#50