Tue Nov 20, 2012, 01:12 PM
bvar22 (39,909 posts)
Did Anonymous really Save-the-Vote in Ohio? .... REALLY??? [View all]
I don't care.
In the grand scheme of things, whether or not
Anonymous
stepped in at the last minute and prevented Rove and his minions from
Hacking-the-Vote
doesn't really matter.
Despite the internecine battles currently revolving around this issue on DU,
we will NEVER really know whether or not Anonymous
Saved-the-Vote
in Ohio,
and THAT is of the utmost importance.
We do NOT have the means to determine whether the vote was hacked or unhacked!
THAT should scare the pants off of everybody, not just on DU, but across the nation.
Let me repeat:
We do NOT have the means to determine whether the vote was hacked or unhacked!
The important fact is that elections in the United States have been removed from the hands of
The People
and given to private
For Profit
corporations. These corporations use
secret, proprietary software
to log, count, tally, and report how YOU voted. If you, as a private citizen, ask to examine the computers or software that counted the votes,
you will be told,
"Sorry. That is a secret."
The most important of our Civil Responsibilities is no longer accountable to
The People
, but to a board of directors.
There is NO avenue by which
The People
can verify the vote.
We are told that we must
take-the-Word
of Private
For Profit
Corporations that our vote was counted fairly.
Elections in Venezuela, Iraq, and most 3rd World Countries are MORE
Transparent and Verifiable
than what passes for elections in the USA,
and THAT is what is important.
Whether
Anonymous
actually
Saved-the-Vote
in Ohio or not doesn't matter to me.
What matters is that because of his claim, people ARE talking about how insecure our elections really are.
Over 92% of the American People support
Transparent, Verifiable
elections.
http://www.democraticunderground.com/discuss/duboard.php?az=view_all&address=203x446445
WHY must we continue to have
Secret Vote Counting and Unverifiable "Privatized" Elections
?
Thank You, Anonymous, for helping to make public how ridiculously opaque and unverifiable our
privatized
elections really are!
[center]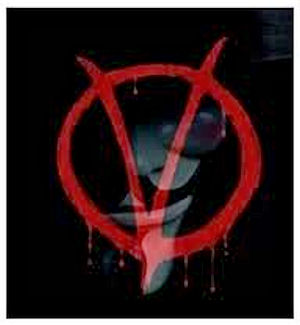 [/center]
[font size=5 color=green]
Solidarity99!
[/font]
[font size=2 color=green]
--------------------------------------------------------------------------------------------------------------------------------[/center]



164 replies, 25006 views
Replies to this discussion thread
164 replies
Author
Time
Post

Did Anonymous really Save-the-Vote in Ohio? .... REALLY???

[View all]

bvar22
Nov 2012
OP
Coyotl
Nov 2012
#1
xfundy
Nov 2012
#2
JohnnyRingo
Nov 2012
#69
nadinbrzezinski
Nov 2012
#3
bvar22
Nov 2012
#4
FreeBC
Nov 2012
#58
Pbs1914
Nov 2012
#63
bvar22
Nov 2012
#68
reusrename
Nov 2012
#107
ElboRuum
Nov 2012
#29
EOTE
Nov 2012
#34
ElboRuum
Nov 2012
#42
JohnnyRingo
Nov 2012
#72
ElboRuum
Nov 2012
#99
randome
Nov 2012
#100
reusrename
Nov 2012
#108
ElboRuum
Nov 2012
#122
reusrename
Nov 2012
#125
ElboRuum
Nov 2012
#126
reusrename
Nov 2012
#133
heaven05
Nov 2012
#38
Coyotl
Nov 2012
#45
sabrina 1
Nov 2012
#59
Coyotl
Nov 2012
#77
bvar22
Nov 2012
#62
Coyotl
Nov 2012
#81
bvar22
Nov 2012
#94
reusrename
Nov 2012
#110
sabrina 1
Nov 2012
#54
Coyotl
Nov 2012
#89
sabrina 1
Nov 2012
#93
sabrina 1
Nov 2012
#143
Coyotl
Nov 2012
#144
Pbs1914
Nov 2012
#55
reusrename
Nov 2012
#111
Exultant Democracy
Nov 2012
#131
liberalmuse
Nov 2012
#5
FSogol
Nov 2012
#16
ProSense
Nov 2012
#21
MADem
Nov 2012
#151
randome
Nov 2012
#17
bvar22
Nov 2012
#67
randome
Nov 2012
#73
liberal N proud
Nov 2012
#6
bvar22
Nov 2012
#7
RomneyLies
Nov 2012
#8
RepublicansRZombies
Nov 2012
#10
bvar22
Nov 2012
#18
ElboRuum
Nov 2012
#31
RepublicansRZombies
Nov 2012
#32
bvar22
Nov 2012
#98
sabrina 1
Nov 2012
#92
RepublicansRZombies
Nov 2012
#9
randome
Nov 2012
#11
bvar22
Nov 2012
#13
byeya
Nov 2012
#19
randome
Nov 2012
#39
randome
Nov 2012
#40
bvar22
Nov 2012
#71
Spryguy
Nov 2012
#123
WillyT
Nov 2012
#12
ProSense
Nov 2012
#14
bvar22
Nov 2012
#23
ProSense
Nov 2012
#25
bvar22
Nov 2012
#76
Coyotl
Nov 2012
#48
starroute
Nov 2012
#56
bvar22
Nov 2012
#86
forestpath
Nov 2012
#52
zappaman
Nov 2012
#15
Coyotl
Nov 2012
#50
sabrina 1
Nov 2012
#103
99Forever
Nov 2012
#20
byeya
Nov 2012
#22
bvar22
Nov 2012
#24
byeya
Nov 2012
#26
RepublicansRZombies
Nov 2012
#41
byeya
Nov 2012
#47
RepublicansRZombies
Nov 2012
#65
Vincardog
Nov 2012
#27
polichick
Nov 2012
#28
Coyotl
Nov 2012
#51
snooper2
Nov 2012
#30
Egalitarian Thug
Nov 2012
#33
OldDem2012
Nov 2012
#35
RC
Nov 2012
#60
stonecutter357
Nov 2012
#87
laundry_queen
Nov 2012
#146
heaven05
Nov 2012
#36
ElboRuum
Nov 2012
#37
DonCoquixote
Nov 2012
#43
laundry_queen
Nov 2012
#147
bleever
Nov 2012
#44
Norrin Radd
Nov 2012
#75
backscatter712
Nov 2012
#46
randome
Nov 2012
#49
UCmeNdc
Nov 2012
#53
bahrbearian
Nov 2012
#64
JohnnyRingo
Nov 2012
#157
NightOwwl
Nov 2012
#57
RC
Nov 2012
#70
NightOwwl
Nov 2012
#85
bvar22
Nov 2012
#91
Rockyj
Nov 2012
#127
sabrina 1
Nov 2012
#90
librechik
Nov 2012
#61
ProSense
Nov 2012
#74
bvar22
Nov 2012
#105
JohnnyRingo
Nov 2012
#66
RobertEarl
Nov 2012
#78
JohnnyRingo
Nov 2012
#96
RobertEarl
Nov 2012
#97
JohnnyRingo
Nov 2012
#102
RobertEarl
Nov 2012
#135
JohnnyRingo
Nov 2012
#141
RobertEarl
Nov 2012
#150
JohnnyRingo
Nov 2012
#153
truckin
Nov 2012
#79
JohnnyRingo
Nov 2012
#106
truckin
Nov 2012
#124
JohnnyRingo
Nov 2012
#128
truckin
Nov 2012
#134
JohnnyRingo
Nov 2012
#136
truckin
Nov 2012
#142
bvar22
Nov 2012
#82
JohnnyRingo
Nov 2012
#148
bvar22
Nov 2012
#149
JohnnyRingo
Nov 2012
#158
bvar22
Nov 2012
#159
JohnnyRingo
Nov 2012
#160
bvar22
Nov 2012
#162
JohnnyRingo
Nov 2012
#163
bvar22
Nov 2012
#164
Coyotl
Nov 2012
#145
truckin
Nov 2012
#80
LiberalLovinLug
Nov 2012
#83
bvar22
Nov 2012
#101
reusrename
Nov 2012
#116
Kingofalldems
Nov 2012
#84
Octafish
Nov 2012
#88
woo me with science
Nov 2012
#95
Bluenorthwest
Nov 2012
#104
bvar22
Nov 2012
#109
byeya
Nov 2012
#112
socialist_n_TN
Nov 2012
#115
rhett o rick
Nov 2012
#113
Z_I_Peevey
Nov 2012
#114
socialist_n_TN
Nov 2012
#117
chknltl
Nov 2012
#118
FogerRox
Nov 2012
#119
graham4anything
Nov 2012
#152
eridani
Nov 2012
#120
GitRDun
Nov 2012
#121
OnyxCollie
Nov 2012
#129
RobertEarl
Nov 2012
#137
OnyxCollie
Nov 2012
#138
bvar22
Nov 2012
#140
Bradical79
Nov 2012
#130
krispos42
Nov 2012
#132
bvar22
Nov 2012
#139
arely staircase
Nov 2012
#154
Dems50State
Nov 2012
#155
Zorra
Nov 2012
#156
Marrah_G
Nov 2012
#161