Wed Nov 7, 2012, 09:01 PM
ralps (65,386 posts)
Mandatory Wednesday Malloy Truthseekers check in!! There's Got to Be A Morning After & [View all]
a new kitty gif!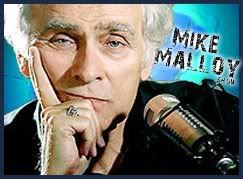 These 3 stations say they have Mike on from 9pm to midnight eastern & It seems as though these 3 links work
http://radiotime.com/station/s_45192/KTLK_1150.aspx
http://www.green960.com/main.html
http://themic921.com/main.html
http://www.ohiomajorityradio.com
/ It says it has Mike on from 9pm to midnight
http://www.mikemalloy.com
/
http://www.sirius.com/siriusleft
http://stream.am950ktnf.com:8000/listen.pls
http://www.am1090seattle.com
/
Here's the Malloy stream link-
http://server2.whiterosesociety.org:8000/truthseeker.m3u
http://www.mikemalloy.com/members/member.php
For a more low key Chatroom try-
http://headonradionetwork.com/chatroom
/ Here's the HORN Chatroom link-
http://client0.sigmachat.com/sc.php?id=137054
Mike's Blog Picks
http://www.oddlyenoughmosaics.com
/
http://www.fairywoodland.com
/
http://candorcandy.vox.com
/
http://www.unknownnews.org/http://www.pbsblog.com/http://www.americanfilms.com
/
http://www.officialwire.com
/
http://www.justcoffeeart.com
/
http://unreportednews.net
/
http://www.swamp-rat.com/http://www.democraticwarrior.c
... /
http://www.markmarshall.com
/
http://www.democracyinteractive.com
/
http://www.redpill8.blogspot.com/http://www.blogoftheun...
/
http://www.switch2green.org
/
http://www.therealnews.com/web/index.php
http://www.superbeans.com
/
Please Support www.WhiteRoseSociety.org if you can! & Please support The HORN if you can-
http://www.headonradionetwork.com
Introducing the HORN Forums!!!-
http://headonradionetwork.com/forum
/
http://www.ustream.tv/themikemalloyshow
An Important Message
A Message To Our Satellite Listeners
We want to thank all of you for your years of steadfast support of our live program on SIRIUS/XM channel 127. The Mike Malloy Show can now be heard delayed from midnight to 3 AM on the same channel. We invite you to join your fellow Truthseekers who have become part of our Malloycast community by subscribing to our premium podcasts. Now you can download the program when you want, wherever you want, and listen commercial-free at your convenience! Please visit this link for more information, and again, accept our sincere thanks for all the ways you "keep it lit" by supporting our independent broadcasting efforts.
http://www.mikemalloy.com/2012/11/theres-got-to-be-a-morning-after/
There's Got to Be A Morning After . . . .
Written on November 7, 2012
All the Teabaggers, Neocons, Dittoheads, Racists and unrepentant Rapture Righties must be suffering serious shell shock this morning. They woke up, rubbed their eyes, turned on their TV's and dropped their bibles and/or Guns-N-Ammo magazines in stunned realization that it wasn't just a bad dream – the black man was actually returned to the White House.
Almost as bad, several states legalized marriage equality and recreational marijuana use. Egad. The godless queers can get married while smoking pot! Hurry up, Marge, it's time to build another ark! An' don't look behind ya', you'll turn to a pillar of salt!
You have to feel sorry for them. They believed their Holy-men, – Limbaugh and Beck and Hannity and O'Reilly and the lesser minions – who coddled them and assured them that Romney and Ryan were the Chosen Ones to lead them out of the darkness that was . . . well, the darker-than-Caucasoid President in the White House. Of course they're suffering some kind of psychic shock today. We know Rush "Deaf by Temptation" Limbaugh can't part with as much as a gram of his precious stash, but the least Beck and the other Neocon gurus could do is hop in their private Leer Jets and make an emergency Xanax drop over the faithful they so grievously deceived.
Hopefully, these lost souls will find a support group somewhere to ease them into the reality that the majority of Americans did not want to see a return to Feudalism and medieval restrictions on women's rights, equal rights, worker's rights, minority rights, children's rights . . . . ad infinitum.
Turns out, that's not the kind of change anybody could believe in.
–KBM
Join Mike LIVE at 9PM ET for conversation about the expectations we dare to entertain for the following four years: 877-996-2556!
Be Sociable, Share!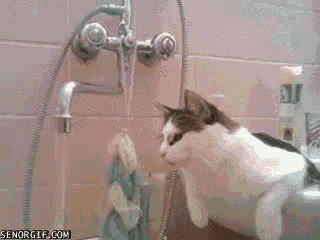 78 replies, 4295 views
Replies to this discussion thread
78 replies
Author
Time
Post

Mandatory Wednesday Malloy Truthseekers check in!! There's Got to Be A Morning After &

[View all]

ralps
Nov 2012
OP
Liberal_Dog
Nov 2012
#1
ralps
Nov 2012
#3
smokey nj
Nov 2012
#5
tnlefty
Nov 2012
#31
ralps
Nov 2012
#47
ralps
Nov 2012
#2
smokey nj
Nov 2012
#8
ralps
Nov 2012
#9
smokey nj
Nov 2012
#4
Liberal_Dog
Nov 2012
#6
smokey nj
Nov 2012
#23
ralps
Nov 2012
#10
smokey nj
Nov 2012
#26
ralps
Nov 2012
#29
spiderpig
Nov 2012
#7
ralps
Nov 2012
#12
Liberal_Dog
Nov 2012
#14
smokey nj
Nov 2012
#19
spiderpig
Nov 2012
#32
MzNov
Nov 2012
#11
ralps
Nov 2012
#13
MzNov
Nov 2012
#30
Liberal_Dog
Nov 2012
#16
MzNov
Nov 2012
#18
smokey nj
Nov 2012
#20
MzNov
Nov 2012
#25
smokey nj
Nov 2012
#34
MzNov
Nov 2012
#15
ralps
Nov 2012
#24
MzNov
Nov 2012
#28
MzNov
Nov 2012
#17
ailsagirl
Nov 2012
#21
ralps
Nov 2012
#27
ailsagirl
Nov 2012
#50
ralps
Nov 2012
#53
ailsagirl
Nov 2012
#55
Liberal_Dog
Nov 2012
#33
ailsagirl
Nov 2012
#51
MzNov
Nov 2012
#22
alp227
Nov 2012
#35
ralps
Nov 2012
#36
smokey nj
Nov 2012
#37
ralps
Nov 2012
#39
Graybeard
Nov 2012
#38
ralps
Nov 2012
#40
spiderpig
Nov 2012
#41
ralps
Nov 2012
#42
spiderpig
Nov 2012
#43
ralps
Nov 2012
#49
Liberal_Dog
Nov 2012
#44
spiderpig
Nov 2012
#45
ailsagirl
Nov 2012
#56
spiderpig
Nov 2012
#57
ailsagirl
Nov 2012
#67
spiderpig
Nov 2012
#68
ailsagirl
Nov 2012
#69
spiderpig
Nov 2012
#70
ailsagirl
Nov 2012
#71
spiderpig
Nov 2012
#72
ailsagirl
Nov 2012
#73
spiderpig
Nov 2012
#74
ailsagirl
Nov 2012
#75
spiderpig
Nov 2012
#76
ailsagirl
Nov 2012
#77
spiderpig
Nov 2012
#78
MrMickeysMom
Nov 2012
#46
ralps
Nov 2012
#48
MrMickeysMom
Nov 2012
#52
ralps
Nov 2012
#54
spiderpig
Nov 2012
#58
ralps
Nov 2012
#60
spiderpig
Nov 2012
#61
ralps
Nov 2012
#63
ralps
Nov 2012
#62
spiderpig
Nov 2012
#64
ralps
Nov 2012
#66
ralps
Nov 2012
#59
ralps
Nov 2012
#65