Tue Oct 30, 2012, 04:33 PM
MrScorpio (67,556 posts)
Welcome to the 6th Annual Late H. Lee Atwater Award for Right Wing Evil [View all]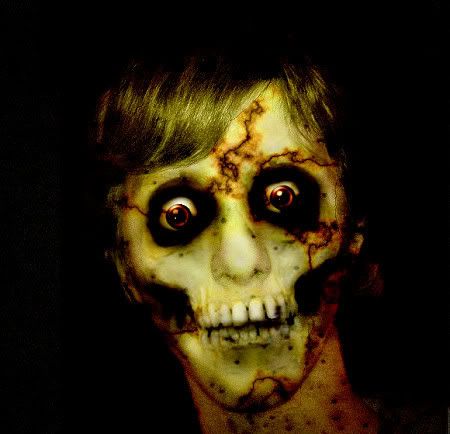 The Late H. Lee Atwater
At midnight tonight, the desiccated corpse of Lee Atwater will rise from his grave in South Carolina and hand the award to the person or persons who personifies the true spirit of Right Wing evilness.
This years crop of Right Wing characters. Has there ever been a more horrifying collection of Scary Monsters during an election season? God help us if these fools help republicans and their fellow Right Wingers win public office.
Here is your collection of walking, talking Creature Features for your perusal. Your vote will determine who receives this year's auspicious award. You nominated these evil bastards earlier this month:
http://www.democraticunderground.com/10021491533#post3
Here we go:
Grover "Braaaainzz" Norquist
John "Wayne Gacy" Boehner
Todd "Legitimate Rape" Akin
Allen "War Criminal" West
Newt "Kim Il" Gingrich
David and Charles "The Beast with Two Heads" Koch
David "Meet The Puppet Elf" Gregory
Rupert " He can't help being so evil" Murdoch and his Fox News Empire
Mitt "Zomney" Romney
An evil Right Wing monster of your own choosing
The Winner will be announce at the stroke of Midnight… Vote now, as if everything good and decent about this country depended on it.
7 votes, 0 passes | Time left: Unlimited
Grover "Braaaainzz" Norquist

1 (14%)

John "Wayne Gacy" Boehner

0 (0%)

Todd "Legitimate Rape" Akin

0 (0%)

Allen "War Criminal" West

0 (0%)

Newt "Kim Il" Gingrich

0 (0%)

David and Charles "The Beast with Two Heads" Koch

5 (71%)

David "Meet The Puppet Elf" Gregory

0 (0%)

Rupert " He can't help being so evil" Murdoch and his Fox News Empire

1 (14%)

Mitt "Zomney" Romney

0 (0%)

Other Evil Right Winger

0 (0%)

0 DU members did not wish to select any of the options provided.
Show usernames

Disclaimer: This is an Internet poll
12 replies, 4615 views
Replies to this discussion thread
12 replies
Author
Time
Post

Welcome to the 6th Annual Late H. Lee Atwater Award for Right Wing Evil

[View all]

MrScorpio
Oct 2012
OP
elleng
Oct 2012
#1
broiles
Oct 2012
#8
slackmaster
Oct 2012
#2
GoneOffShore
Oct 2012
#3
Myrina
Oct 2012
#4
Rain Mcloud
Oct 2012
#5
MrScorpio
Oct 2012
#6
Arugula Latte
Oct 2012
#7
MrScorpio
Oct 2012
#9
MrScorpio
Oct 2012
#10
hifiguy
Oct 2012
#11
MrScorpio
Oct 2012
#12