Fri Oct 22, 2021, 04:44 PM
Soph0571 (9,685 posts)
October Photography Contest Final Round Now Open for VOTING! [View all]
Hello loves,
This is the official FINAL vote for the October Photography Contest. The theme was been decided by the marvellous
HAB911
who won the August contest.
The theme this month is:
"Roadscapes, rural or urban, old or new".
Thank you to everyone who voted in the preliminary round. You made some great choices. Well done to everyone who made it to the final!
Posted in GD per permission and custom.
THIS POLL IS OPEN FOR 72 HOURS FROM POSTING
Please do try and make some time to comment on the magnificent talent you are about to witness!
And now without further ado ladies, gentlemen and others I present to you some splendid pictures that made the final, for your votes, delectation and delight!
The road less traveled...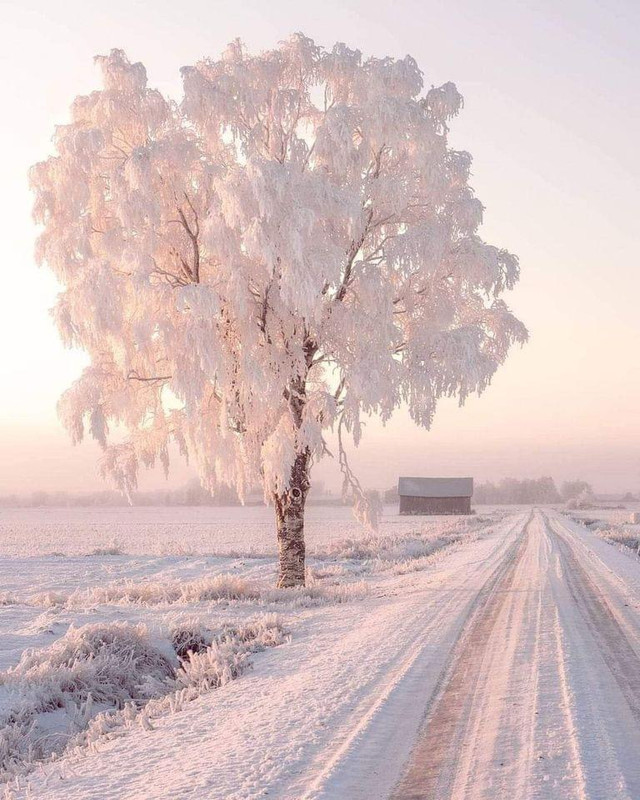 The Long And Wavy Road
Magic Hour
Columbia Plateau Spring Vista
What Lies Around the Bend?
Closed for the season
Yellowhead Highway
Shady Lane.
Rainy Street in Havana, Cuba
I think we can all agree we have some worthy finalists and your voting choices are going to be hard!!! Please enjoy.
112 votes, 0 passes | Time left: Time expired
The road less traveled...

35 (31%)

The Long And Wavy Road

9 (8%)

Magic Hour

12 (11%)

Columbia Plateau Spring Vista

2 (2%)

What Lies Around the Bend?

6 (5%)

Closed for the season

8 (7%)

Yellowhead Highway

20 (18%)

Shady Lane.

8 (7%)

Rainy Street in Havana, Cuba

12 (11%)

0 DU members did not wish to select any of the options provided.
Show usernames

Disclaimer: This is an Internet poll
59 replies, 3737 views
Replies to this discussion thread
59 replies
Author
Time
Post

October Photography Contest Final Round Now Open for VOTING!

[View all]

Soph0571
Oct 2021
OP
questionseverything
Oct 2021
#1
Lisa0825
Oct 2021
#6
Duppers
Oct 2021
#20
Tommymac
Oct 2021
#24
Butterflylady
Oct 2021
#29
Grumpy Old Guy
Oct 2021
#41
SheilaAnn
Oct 2021
#2
3Hotdogs
Oct 2021
#3
CMYK
Oct 2021
#15
c-rational
Oct 2021
#19
Butterflylady
Oct 2021
#30
CTyankee
Oct 2021
#46
abqtommy
Oct 2021
#4
royable
Oct 2021
#5
alfredo
Oct 2021
#40
Grumpy Old Guy
Oct 2021
#56
royable
Oct 2021
#59
happybird
Oct 2021
#7
brer cat
Oct 2021
#8
Hortensis
Oct 2021
#9
Grumpy Old Guy
Oct 2021
#57
Hortensis
Oct 2021
#58
Solly Mack
Oct 2021
#10
SheltieLover
Oct 2021
#11
irisblue
Oct 2021
#12
wendyb-NC
Oct 2021
#13
femmedem
Oct 2021
#14
marked50
Oct 2021
#16
Duppers
Oct 2021
#17
ShazzieB
Oct 2021
#23
riverbendviewgal
Oct 2021
#18
BobTheSubgenius
Oct 2021
#21
Joinfortmill
Oct 2021
#22
MuseRider
Oct 2021
#25
planetc
Oct 2021
#26
Biophilic
Oct 2021
#27
lostnfound
Oct 2021
#28
moondust
Oct 2021
#31
HAB911
Oct 2021
#32
lpbk2713
Oct 2021
#33
Grumpy Old Guy
Oct 2021
#34
Soph0571
Oct 2021
#35
Callalily
Oct 2021
#36
a kennedy
Oct 2021
#37
CaliforniaPeggy
Oct 2021
#38
HappyCynic
Oct 2021
#39
Grumpy Old Guy
Oct 2021
#42
Soph0571
Oct 2021
#43
electric_blue68
Oct 2021
#44
Grumpy Old Guy
Oct 2021
#45
CaliforniaPeggy
Oct 2021
#47
CaliforniaPeggy
Oct 2021
#48
Soph0571
Oct 2021
#49
a kennedy
Oct 2021
#50
electric_blue68
Oct 2021
#51
CaliforniaPeggy
Oct 2021
#52
ChazII
Oct 2021
#53
Grumpy Old Guy
Oct 2021
#54
Grumpy Old Guy
Oct 2021
#55