Wed Oct 17, 2012, 11:38 PM
Oilwellian (12,647 posts)
"Please Proceed, Governor" - Was it planned? [View all]
There's a great photo & video diary on DKos that we all must relish in as well.
(snip)
I believe in my heart that the whole "Please proceed, Governor," was planned.
The Obama Administration (including Secretary of State Clinton), after having tolerated the right wing's "they never called it terrorism" meme for weeks, tossed out the lasso, snared their prey, then loosened the tether before the nitwit could realize he'd been tagged.
It was just enough to allow Mitt to walk around, thinking himself free and untethered, but the more he walked and talked, the tighter the tether got. Once he realized he'd been snagged, it was too late. The trap was set and the tether tightened, enough to give the idiot a serious rope burn.
In the end, Romney knew it.
So did Queen Ann: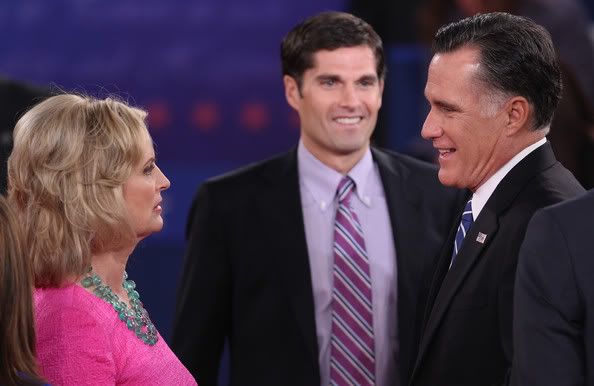 So did President Obama: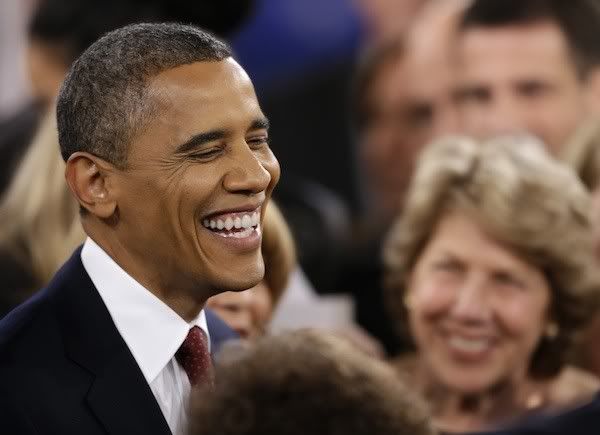 Bravo! Well done, sir.
Videos setting up scenario and audience reaction at:
http://www.dailykos.com/story/2012/10/17/1146055/--PLEASE-proceed-Governor-CNN-Focus-Group-Reacts
77 replies, 18575 views
Replies to this discussion thread
77 replies
Author
Time
Post

"Please Proceed, Governor" - Was it planned?

[View all]

Oilwellian
Oct 2012
OP
imanamerican63
Oct 2012
#1
nc4bo
Oct 2012
#8
politicaljack78
Oct 2012
#67
Oilwellian
Oct 2012
#15
Lucinda
Oct 2012
#21
glinda
Oct 2012
#23
Cha
Oct 2012
#48
NYC Liberal
Oct 2012
#53
The Velveteen Ocelot
Oct 2012
#2
Oilwellian
Oct 2012
#10
jsmirman
Oct 2012
#19
Dawson Leery
Oct 2012
#3
bluestate10
Oct 2012
#4
The Velveteen Ocelot
Oct 2012
#5
Lucinda
Oct 2012
#22
pokerfan
Oct 2012
#45
LiberalFighter
Oct 2012
#74
Tx4obama
Oct 2012
#6
elleng
Oct 2012
#13
Tx4obama
Oct 2012
#17
The Velveteen Ocelot
Oct 2012
#14
Oilwellian
Oct 2012
#38
Freddie
Oct 2012
#46
carolinayellowdog
Oct 2012
#43
DawgHouse
Oct 2012
#59
L0oniX
Oct 2012
#73
Avalux
Oct 2012
#7
elleng
Oct 2012
#9
Oilwellian
Oct 2012
#11
ailsagirl
Oct 2012
#76
patrice
Oct 2012
#12
Lucinda
Oct 2012
#25
patrice
Oct 2012
#30
azmom
Oct 2012
#55
Carolina
Oct 2012
#61
Tx4obama
Oct 2012
#16
Qutzupalotl
Oct 2012
#41
Bernardo de La Paz
Oct 2012
#69
Incitatus
Oct 2012
#18
HubertHeaver
Oct 2012
#42
Rincewind
Oct 2012
#52
HubertHeaver
Oct 2012
#62
Oilwellian
Oct 2012
#20
yellowcanine
Oct 2012
#24
Enrique
Oct 2012
#26
patrice
Oct 2012
#31
patrice
Oct 2012
#33
Hippo_Tron
Oct 2012
#34
HubertHeaver
Oct 2012
#44
Brother Buzz
Oct 2012
#27
Grown2Hate
Oct 2012
#28
The Second Stone
Oct 2012
#29
Hippo_Tron
Oct 2012
#32
flyguyjake
Oct 2012
#35
Oilwellian
Oct 2012
#36
Oilwellian
Oct 2012
#37
Cha
Oct 2012
#49
Oilwellian
Oct 2012
#56
Kennah
Oct 2012
#39
Oilwellian
Oct 2012
#40
Suji to Seoul
Oct 2012
#47
eShirl
Oct 2012
#50
Oilwellian
Oct 2012
#57
flyguyjake
Oct 2012
#51
B Calm
Oct 2012
#54
DawgHouse
Oct 2012
#58
Taverner
Oct 2012
#60
malaise
Oct 2012
#63
Mme. Defarge
Oct 2012
#64
tavernier
Oct 2012
#65
DefenseLawyer
Oct 2012
#72
porphyrian
Oct 2012
#66
OldDem2012
Oct 2012
#68
spanone
Oct 2012
#70
Bernardo de La Paz
Oct 2012
#71
pleaseproceed
Oct 2012
#75
slutticus
Oct 2012
#77