---
Response to Hortensis (Reply #1)
Fri Jan 29, 2021, 10:37 AM
Kid Berwyn (6,279 posts)
3. Heartbreaking, the nature of some humans.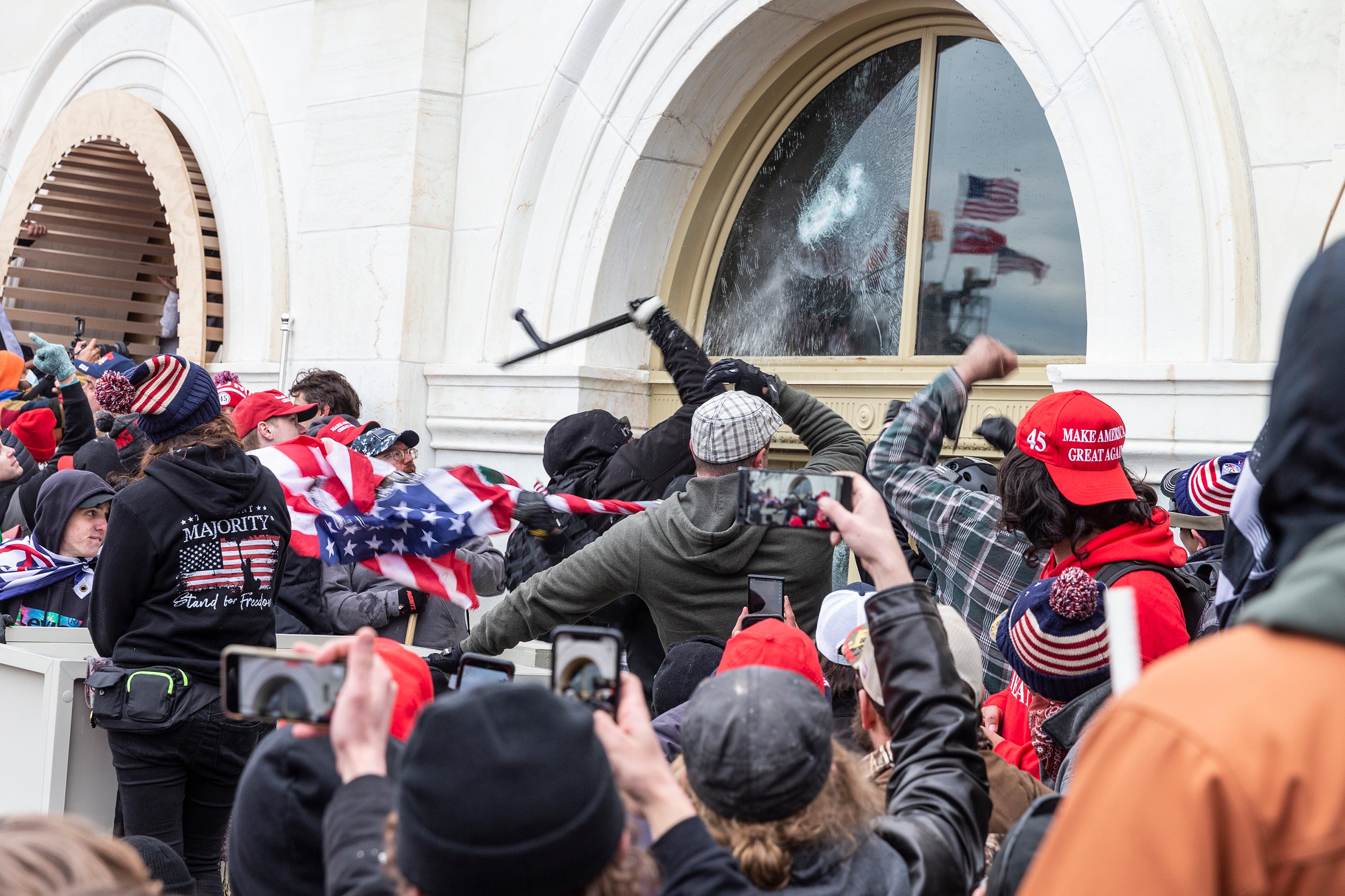 Excerpt from Shoah Resource Center, The International School for Holocaust Studies, interview with Christopher Browning:
The Spectrum of Motivation of the Killers
Q- How would you explain then the motivation behind these people, who came from Luxembourg, from Germany, from Hamburg, in their willingness to take part in mass murders, where the murder itself was at very close range? We're not talking about the gas chambers; we're talking about shooting at close range. What motivated these people to do it?
B- It's important to realize that there is a spectrum of response, and we cannot speak of a single response or motivation. At one end of the spectrum of response there was a cluster of what I would call true believers — people who identified with the values of the Nazi regime, who were ideologically conscious or at least came to accept the ideological imperatives of the regime. Then there was a larger middle group that basically adopted what we would call "standard operating procedures" — they did what they were asked and did not confront authority. At the other end of the spectrum was a smaller group that evaded direct shooting. They usually did other activities like guard duty, cordon duty, and so on, but didn't pull triggers and blow people's brains out at point blank range.
I think there were true believers who indeed sought an opportunity to kill. I think that as people behave, they often adapt their belief to that behavior, and I think more people became that as the killing process went on. The killing process gained momentum in part because people became what they did, and that therefore the cluster of what I would call the true believers, the eager killers, the enthusiastic killers, increased over time.
I think you also have a number of people who act out of their conception of what it means to be a tough soldier, a tough policeman, what their duty is as an occupier in a territory where they are exhorted to behave as the master race. They conceived of themselves as at war with a world of enemies encircling them. Some, I think, shot basically because they were simply afraid to confront authority, afraid to be seen as cowards, afraid to look weak — all of these motives were there.
In the book I took the position that as a historian has great difficulty trying to explain the motives of a single individual, much less 500 men, it's almost presumptuous to explain a whole nation. That doesn't mean as historians that we don't have to try to articulate certain generalizations. But I do think it is important to make qualifications; it is important to see the limitations of generalizations. It is important, certainly in the case when we're talking about perpetrators, to keep the distinctions between the degrees, the kinds of reaction, and the different motivations that explain different layers of behavior and the degrees of reaction among the perpetrators.
Source (PDF):
https://www.yadvashem.org/odot_pdf/Microsoft%20Word%20-%203848.pdf
And now, many who do understand this pretend that it doesn't apply to the Executive, Congress, and the violence of Jan. 6.
Thank you for seeing this, Hortensis.
Replies to this discussion thread
| | | | |
| --- | --- | --- | --- |
| 9 replies | Author | Time | Post |
| | Kid Berwyn | Jan 2021 | OP |
| | Hortensis | Jan 2021 | #1 |
| Heartbreaking, the nature of some humans. | Kid Berwyn | Jan 2021 | #3 |
| | Wounded Bear | Jan 2021 | #2 |
| | Kid Berwyn | Jan 2021 | #5 |
| | Bradshaw3 | Jan 2021 | #4 |
| | Kid Berwyn | Jan 2021 | #7 |
| | Bradshaw3 | Jan 2021 | #9 |
| | Mike 03 | Jan 2021 | #6 |
| | crickets | Jan 2021 | #8 |
Edit History
Please
login
to view edit histories.